California has sold around 330,000 electric vehicles, by far the most of any state in the country. But Governor Brown's 2012 Executive Order B-16-12 calls for 1.5 million electric vehicles on California roads. Only with faster market adoption of zero-emission transportation will the state achieve its air quality and climate goals. Enter Veloz, a new California-based non-profit taking a creative and strategic approach to rapidly accelerating the adoption of electric vehicles. In this TPR interview, Veloz's director, Josh Boone, and chair, California Energy Commissioner David Hochschild, speak to the organization's approach and what 2018 has in store for California's EV market.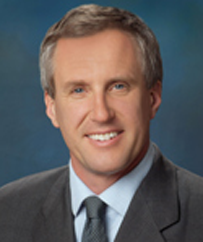 "The real barriers to adoption of electric vehicles right now are the range, the price of the vehicle, and the availability of charging. We're making progress on all three of those." —David Hochschild
"Veloz may be the first organization of its kind in the world that brings together the diversity of interests to move forward on a statewide awareness campaign on the exciting benefits of electric cars." —Josh Boone
Josh, begin by laying out Veloz's mission, its origin, and its relationship to the California Plug-In Electric Vehicle Collaborative. 
Josh Boone: The California Plug-In Electric Vehicle Collaborative launched in 2010 with the mission of growing the electric car market through business-to-business relationships. It brought together utilities, automakers, charging providers, environmentalists, government, and other electric car stakeholders to collaborate on common issues, opportunities, and solutions—getting the industry working together for the first time.
The collaborative did a variety of things. It put out best practices on workplace charging and charging at multi-unit dwellings. It hosted a variety of high-level events, including two Drive the Dream events with Governor Brown, where corporate CEOs made commitments to electric cars at workplaces. It helped move the conversation from home charging to the need for EV fast-charging sites, and fostered conversations about different back-end infrastructure communication protocols.
Over the lifespan of the collaborative, electric car sales doubled in the state. We saw investor-owned utilities go from being prohibited from investing in electric car charging, to planned investments of a collective $1 billion in charging infrastructure and a wide variety of other investments. While the collaborative can't claim that the success of the market today was single-handedly due to its existence, it certainly helped shepherd the ecosystem, and there's no doubt that it had a positive impact in moving the electric car market forward. But over the last 18 months, the steering committee began to ask how we could go even bigger.
Governor Brown's goal is to have 1.5 million electric cars on the roads by 2025. To date, we're at about 324,000 cars sold in the state. California is a global leader on electric cars—we make up about 50 percent of the national market—but our leadership has heard from researchers at the University of California and elsewhere that there's a general lack of awareness of in the state about the benefits of electric cars. That is why Veloz was formed.
Veloz is a new California-based non-profit, and its mission is very similar to that of the California Plug-In Electric Vehicle Collaborative—except that we believe a big change is required in strategy. We need a bold, effective, creative, and forward-thinking effort to scale and rapidly accelerate the awareness, understanding, and adoption of electric cars.
Veloz may be the first organization of its kind in the world that brings together the diversity of interests to move forward on a statewide awareness campaign around the exciting benefits of electric cars. It is powered by a unique set of executives at the highest levels—automakers, energy providers, NGOs, Fortune 500 companies, charging providers, and community representatives. It stitches together, in an uncommon alliance, a public-private partnership to move the market forward.
Commissioner, from your seat on the Energy Commission, what is your perspective on how we get from where we are today to meeting the governor's goal?
David Hochschild: The real challenges right now, in terms of barriers to adoption of electric vehicles are the range, the price of the vehicle, and the availability of charging. We're making progress on all three of those. A longer-term challenge is increasing public awareness about electric vehicles, because north of 80 percent of Californians have never even been inside an electric vehicle.
I'm very optimistic that we are headed in the right direction. An exciting development this year has been the introduction, for the first time, of long-range electric vehicles to the market at a price point in the mid-$30,000s. That level of range—200+ miles—is longer than most people need for 99 percent of their trips. For most people, that is their sweet spot.
Another reason I'm optimistic is who's at the table. The Veloz board includes the largest utilities in the state—PG&E, LADWP, Southern California Edison, and SDG&E—as well as heavyweight electric vehicle manufacturers like General Motors and BMW, and other stakeholders. They are all coming together to speak with one loud, clear voice about the fact that EVs are here. It really is an exciting moment for the advent of electric vehicles, and I'm very bullish about the future.
Josh Boone: We believe in expanding the movement to include Fortune 500 companies—the AT&Ts, Coca-Colas, Walmarts, and Kaiser Permanentes of the world. These folks in the private space have got big sustainability goals, and transportation and reduction of carbon emissions is a big part of their overall strategy.
Veloz is perfectly positioned such that these kinds of companies can link arms with us, whether through sponsorships or partnerships, to rapidly accelerate the electric car market. The opportunity for the private sector is huge, and it's essential to growing the movement.
What role do you see utilities playing in the effort to make electric vehicles more accessible, affordable, and viable? 
David Hochschild: I think the electric vehicle will be a huge part of the future of utilities in California. Electric loads are shrinking as a result of energy conservation and energy efficiency. Electric vehicles, of course, increase electric demand. In a sense, the electrification of vehicles today is actually expanding the role of the utilities from just homes and business into transportation.
As a corollary, I think utilities will play an important role in using electric vehicles to achieve state environmental goals. It's an important nexus and benefit of electric vehicles in California that they fit so well with our renewable energy goals. We have a mandate to get to 50 percent renewable energy by 2030, and electric vehicles could play an important role in helping us integrate all that renewable energy onto the grid.
Utilities are dealing with more and more wind and solar generation coming onto the grid, which is a good thing. But it also creates new complexities. For example, 10 years ago, peak demand was in the middle of the day, and we encouraged people to use less power during the day. Now, with solar, we often see surplus generation during the middle of the day. Electric vehicles charging at workplaces and so forth can help with that. If we're intelligent about how we design the charging protocols for electric vehicles, they could serve a very important function in integrating higher volumes of renewable energy onto the grid.
As we do all this, California is becoming a model not just for the rest of the country, but for the rest of the world. It's a significant set of activities that are happening here with respect to EVs, and one that we hope will spread far beyond our borders.
Talk about your research and communications campaign. What barriers have you found to consumer adoption, and what makes consumers comfortable with the notion of buying or using an electric vehicle?
Josh Boone: Customers need to see more choice in the market, they need to see cheaper options, and they need to see ubiquitous charging at a variety of charging rates. That's one reason that it's critical that Veloz is launching now—because there is so much disruption happening in the transportation space.
Veloz releases a sales dashboard on a monthly basis that tracks California sales, U.S. sales, California charging station numbers, and the number of models of electric vehicles available in California. We're seeing more electric cars on the market: By 2020, all the major global automakers will have at least one model out. We're seeing more ubiquitous charging, more super charging, and now, something called super-super-fast charging, which refers to a 350+ kWh output. We're seeing the upfront cost of cars come down; the industry's end goal is to get the price per kilowatt of the batteries down to about $100, which would place these cars on parity with conventional cars. We're also seeing electric drivetrains move into the SUV and truck space, where the demand is. Recently, Cummins announced their all-electric 18-wheel tractor truck, and Tesla will soon announce their Tesla Semi. A handful of medium-duty manufacturers are also producing electric buses. We are seeing electrification in much of the transportation sector. This is the right direction, and California is leading the way.
We're also seeing the convergence of electric vehicles, autonomous vehicles, and rideshare through transportation companies like Lyft and Uber, as well as major global automakers. There is huge opportunity in this space, and we're going to see a lot of changes in the next several years.
Riding or driving in an electric car is the tipping point for a lot of people—riding is believing, if you will. We want to scale experiential opportunities for Californians, and one of the ways that we're exploring is working with Uber or Lyft.
Another goal of ours is to move away from acronym-laden speak that is the everyday technical lingo of electric car stakeholders, and instead meet consumers where they are in a friendly, helpful way that doesn't make electric cars sound like alien technology. Veloz is working hard to break down that language barrier and talk to consumers about the exciting benefits of electric cars.
David Hochschild: It is an environmental imperative that we move to clean up our transportation sector. It is a leading source of pollution and greenhouse gas emissions in the state of California today. We have to accelerate this transition.
The transition itself is already underway: Electric vehicles are growing, costs are coming down, and public awareness is increasing. But we're interested in making sure that that transition happens as quickly as possible, and the heart and soul of that will be a bigger communications campaign.
Our goal is to launch an ultimately multimillion advertising campaign highlighting the opportunity of electric vehicles. I see it along the lines of how the state acted, for example, during the energy crisis, with the Flex Your Power campaign, or during the drought, in terms of reducing water consumption.
In addition, all of our board companies have their own channels to reach customers—whether it's a Twitter account or, in the case of the utilities, a monthly electric bill, which already includes messages about improving energy efficiency and so on. We'd like that to expand to promote electric vehicles in every way we possibly can. 
How important are point-of-sale rebate programs, of the kind included in AB 1184 from Phil Ting, to encourage widespread ownership of electric vehicles?
Josh Boone: Veloz doesn't advocate for particular legislation or regulation, but we are trying to facilitate the acceleration of the market, and I personally think that's where incentives come in. We've heard time and time again that the point-of-sale or "on-the-hood" rebate is a very attractive way to get consumers interested in electric cars. So certainly, we are interested in anything that can be done to move incentives straight to the hood of the car, increase the incentive amount per vehicle, and spread incentives to disadvantaged communities.
We're reaching a point where it's no longer a matter of whether electric cars are going to be successful; it's a matter of how long it's going to take. Incentives can scale and push the market forward—and we need that, given the state's economic and energy goals, including its role as guardian of the environment. 
Commissioner, do you see 2018 being a pivotal year in this effort?
David Hochschild: I absolutely do. People have been talking for a long time about the moment we would have affordable, mainstream electric vehicles on the market with a range of over 200 miles. That's been the dream. Now, that moment is here.
If you look at the larger trends around the world, it's becoming clear that the future is going to be electric. The UK, China, and France have announced that in 2040, there will be no more sales of internal combustion engine cars. Volvo announced that they're moving away from the internal combustion engine entirely and, starting in 2019, will only sell electric and hybrid-electric vehicles. We're at a tipping point.
We're starting down a path that we've seen with many other industries. The Apple iPhone was invented here in California; there are now more than 1 billion in circulation around the world. The solar industry was really born here in California, and is now the single largest source of electric generation added to the grid in the United States and around the world. There's a history of innovative technologies being cultivated and incubated in California and then going mainstream, and I think electric vehicles are going to follow that path.