As part of our ongoing coverage of the evolution of water infrastructure, governance, and financing, TPR unpacks the four potential bond measures California voters may face in 2018 to fund new water projects statewide. Brian Jordan, vice president of civil engineering firm Tetra Tech, offers a private-sector perspective on the need facing infrastructure industries. Advocating the ability of a new bond to fill those gaps is Jerry Meral, who built a deep expertise as longtime executive director of the Planning and Conservation League and at the California Department of Water Resources, the California Natural Resources Agency, and the Environmental Defense Fund.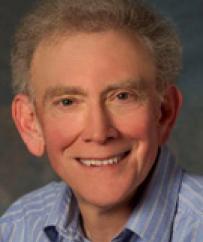 My guess is that only 2-3 percent of the state budget goes to infrastructure investment. Society cannot sustain itself at that level. –Jerry Meral
The events of this year highlight how important it is for us to improve the resiliency of our aging infrastructure. We cannot hit the pause button. We have to keep making those investments to avoid problems in the near future. –Brian Jordan
Brian, what are the needs driving California interests to seek a water bond on the 2018 ballot?
Brian Jordan: It's been a couple years since voters approved Proposition 1 in 2014. Prop 1 was prompted by the significant drought conditions in the state. Fortunately, those conditions in the state have passed. Now, we have an opportunity to better understand what can be funded and implemented with Prop 1 monies, and assess where we need additional investments. We know that we need to improve the state's water resources conditions moving forward. The questions that remain are how to implement and fund those improvements.
We also have a greater understanding of the interrelated nature of the management of water resources. We have advanced the conversations between different stakeholders and industries and there continues to be growing appreciation between the needs of water for natural resources, agriculture, or urban and municipal use. In 2018, we have an opportunity to build on this progress with a bond measure.
Jerry, you are one of the many proposing a water bond measure, along with Joe Caves of the Conservation Strategy Group; State Senate President pro Tem Kevin de León, and Assemblymember Eduardo Garcia, among others. Give our readers a snapshot of the politics and actors involved in this effort.
Jerry Meral: It's pretty complicated, but there are four measures that are viable. In the Legislature, the general feeling I am getting is that the Assembly is deferring to the Senate on the water and parks bond measure. Seeing Speaker Rendon's comments on the housing bond, it appears his focus is on affordable housing.
Governor Brown's stated position is that he would tolerate approximately $2 billion for each category that the state is grappling with: housing, water, and parks. The governor is firm on remaining fiscally prudent while the state deals with its "Wall of Debt."
The lead bill in the legislature appears to be Senate Bill 5, which is Senator de León's Water and Parks bond. Some elements of AB 18, authored by Assemblymember Garcia, have also been incorporated into SB 5.
Then there is Joe Caves' initiative, which I worked on. It is similar to SB 5, except that it is at the $8 billion level rather than the governor's preferred $6 billion, and it takes on climate change as well as parks and water.
The proponents of this measure—the Resources Legacy Fund, Nature Conservancy, and Conservation Strategy Group—have essentially been trying to show the Legislature and governor that they could go it alone with a ballot measure. Frankly, that has been successful in drumming up interest in the Capitol. There is a high probability that the Legislature will package a bond in the next couple weeks.
Finally, there is the bond measure that we have filed with the Attorney General. It is a more traditional water bond; we are being cautious about the single-subject rule. There are no park elements. Everything is linked to water, whether watershed protection, wastewater recycling, water conservation, desalination of brackish water, and water conveyance.
Do you intend to go forward with your water bond measure no matter what the Legislature chooses to place on the ballot? 
Jerry Meral: No, not at all. We have met with the governor and Senator de León, as well as with Kip Lipper, the senator's lead staffer. Our position is that if a reasonably substantial part of our proposed measure were included in whatever package gets approved for the ballot, we would end our initiative efforts. We believe that the Legislature should rightly do these things.
Even though our measure is about $8.8 billion, we could probably drop it to about $3 billion if it were included in the comprehensive package. So far, that has not happened. We are proceeding as if it will not, but we will see as soon as the Legislature returns.
Brian Jordan: The scale of Jerry's proposal—more than $8 billion for water resources and infrastructure—highlights the magnitude of the challenge in front of us. From an economic, cultural, and social standpoint, it is so important for the Legislature and the voters of California to understand the value of water going forward.
Jerry, how did you assemble and prioritize the menu of projects that would be funded by a 2018 bond?
Jerry Meral: We used two guiding principles. First, we conformed to the governor's Water Action Plan as much as possible. Having played a small role in crafting the plan, I was impressed by how well it prioritized the needed investments for the state; I give former Department of Water Resources Director Mark Cowin and Natural Resources Undersecretary Janelle Beland most of the credit for championing that plan. We plan to publish a white paper explaining how each of the elements in our plan matches up to the Governor's Action Plan.
Second, we looked to Prop 1. Prop 1 passed by an overwhelming margin; 67 percent for a bond measure does not happen very often. Prop 1 is a drafting template for assessing what still needs to be funded and when. We merged these two guiding principles in our proposal.
Brian, what water projects do you believe should be included in a 2018 water bond?
Brian Jordan: The projects must emphasize the regional and interconnected nature of water management. I think all the proposals have been successful in pushing this regional approach.
We also need to consider the impacts of climate change, which has already begun to play a role in our infrastructure planning. We have a growing appreciation for ensuring reliable and resilient water supplies.
As TPR recently described, Los Angeles County, under Supervisor Sheila Kuehl and Chief Sustainability Officer Gary Gero, is looking at new funding measures for water resiliency that would allow the county to implement projects in the context of regional needs. If you scale that approach up to the state level, you see the need for an integrated water management strategy.
The environmental benefits are also economic benefits, and that is why I think voters will continue to support investment at the statewide level.
The general rule of Capitol politics is that an interest group must demonstrate its ability to independently fund its own measure. Jerry, elaborate on your efforts to do this as you attempt to influence the Legislature to embrace your water investment priorities.
Jerry Meral: Generally speaking, the model that Joe Caves created with Prop 84 in 2006 and Prop 50 in 2002 was a good one, with broad categories of funding and a few specific projects that could attract support from interest groups.
We have followed that lead. For instance, we included money for waterfowl and ecosystems, so we have support from interest groups that care about ducks and birds. And we included critically needed water supply improvements, so we have support from the municipal and agricultural sectors. We also fund Safe Drinking Water, which is a matter of environmental justice.
Of course, the projects and programs have to be specific enough that these groups understand the impacts of the measure. One project that we expect to generate a lot of support is the restoration of the carrying capacity of the Friant-Kern Canal between Fresno and Bakersfield.
If you did a poll amongst TPR readers (a very well-educated bunch), I fear many would have little idea where the canal is. Yet this canal supplies one million acre-feet of water to 15,000 farms on the eastern side of the San Joaquin Valley. It has been sadly subsided and threatened due to over-pumping of groundwater, and no longer has the carrying capacity that it once did. That must be repaired.
Columnist Dan Walters has demonstrated that politicians are often poor stewards of budgets because they are "lured by easy money"—i.e., bond funding. The same could be said of voters. What do you think is the appropriate size for any 2018 bond, given Governor Brown's concerns about California's "Wall of Debt"?
Jerry Meral: Typically, in the past, the size of a bond has been based on the percentage of the state general funds that go to bond debt services. That is the percent of your general fund that you spend on servicing debt. It could go as high as 10 percent, but generally, California has thought that a range of 5-7 percent is reasonable. (Right now, the number is less than 5 percent.)
Recently, Goldman Sachs reported that there is a gigantic demand for California bonds. They are so attractive that they are getting rates comparable to AAA-rated bonds. The market does not believe that California is over-indebted. The market trusts our bonds.
The flip side to the "Wall of Debt" concern is this: Many people have a mortgage so they can own a home. That is their personal "wall of debt." People understand that you do not buy great big objects like wastewater treatment projects on a cash basis. They are investments. Local agencies do the same for the capital investments they make.
My guess is that only 2-3 percent of the state budget goes to infrastructure investment. Society cannot sustain itself at that level. I understand the governor's concern about getting carried away, but this is the way we finance infrastructure now. 
If the Legislature failed to prioritize water—exclusively addressing housing, perhaps—how would the governor's fiscal prudence influence the size of your bond package?
Jerry Meral: After the Oroville Dam failure, Governor Brown said that we need to invest more than $50 billion in water infrastructure in the coming years. That includes the Water Fix tunnels and other major projects. He understands the need.
The Legislature is focusing on housing, which is the issue of the day. We desperately need more housing in this state. But everything is interconnected, and we cannot lose sight of the fact much of our water infrastructure is more than 100 years old. We cannot forget that, when we build more homes, we need the water resources to provide safe places for those families.
The voters recognize the value of these water bonds. There have been 21 water bonds since 1972, and all except one have passed. The voters understand that this is a dry state, and we have to invest.
Brian Jordan: One criticism I've heard regarding this cycle's water bond is this: We just passed Prop 1. Why do we need to pass another bond so soon?
Although we have not spent all the Prop 1 money, most of it has been allocated. Prop 1 is funding some large, complex, drought-resistant projects that will make our state more resilient. But these types of projects often take a lot of time to conceptualize, plan, and implement.
The events of this year highlight how important it is for us to improve the resiliency of our aging infrastructure. The Oroville Dam and the State Water Project's pumping station failures directly impacted our ability to get water to the Central Valley and Southern California.
Other issues need to be considered as well. When it comes to complying with new stormwater regulations, we now have the knowledge and technology to capture local stormwater and reuse it in our communities before it runs out to the ocean.
We cannot hit the pause button. We have to keep making those investments to avoid problems in the near future. 
Given the turmoil in our nation's capital about our ability to "get things done," who do you believe the public can rely upon to prioritize and optimize public investment in the state infrastructure? Should it be done by the Legislature, or by individual/ interest group-initiated ballot measures?
Jerry Meral: Certainly, the Legislature should go first in proposing what a bond package should look like. Then, the interest groups should decide.
Many years ago, when David Roberti was Senate President pro Tem, the Legislature refused to pass a housing bond. Roberti went out and gathered signatures—as the sitting pro Tem! The Legislature got the picture and passed the housing bond themselves. These two processes interact a lot; this reflects the urgency of the need.
If the Legislature takes up serious water investments, we will applaud them and hope to be a part of their discussions. But if they pass on major water investments for the next six to eight years, that is just too long for us to wait.