Los Angeles Deputy Mayor for Economic Development Ray Chan officially retired this summer after 33 years of service to the city. Chan, previously General Manager of the Department of Buildings and Safety, has overseen the growth of Downtown Los Angeles and the recent update of the city's development process. In his press release, Mayor Eric Garcetti remarked, "Ray is a true public servant—he has dedicated his career to the people of Los Angeles, and I've been honored to work alongside him. His presence will be missed, but his legacy will continue to set an example for all of us." In this exit interview with TPR, Chan describes how the city has continued to innovate to help projects comply with the intent of the building codes, as well as the role of foreign investment into the Southern California region.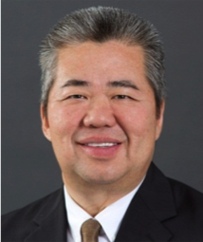 "Building & Safety used to focus exclusively on code enforcement. Today, the mentality has changed to being code advisors, and helping builders comply with the intent of the code." - Ray Chan
"I absolutely think that LA is in the best position in its history when it comes to economic development. The way I see it, as long as the city has foreign investment coming in, our economy will grow" - Ray Chan
Ray, after 33 years of public service to the City of Los Angeles—29 of which were with the Department of Building & Safety—share how the department has evolved over the decades to ensure buildings are built more safely.
Ray Chan: Over the years, the Building & Safety Department has come a long way. When I first joined the department in 1987, it focused exclusively on safety. The staff considered themselves as code enforcers.  They thought that their duty was to simply identify design mistakes and construction deficiencies and it would be up to the design and construction teams to find ways to correct them.  In a way, Build & Safety staff used to operate like the DMV driving testers.  If you pass the driving test, you pass, and if you fail, you're marked down and have to take the test again until you pass. The driving tester has no responsibility to tell you how to be a better driver.  That was the attitude in our department at that time.
Now, staff have taken on the role, not just as a driving tester, but also as a driving instructor. That is to say, if you cannot pass inspection, Building & Safety staff will offer advice and options to correct the deficiency. The department's mentality has changed from being code enforcers to being code advisors. They try to help projects comply, not only with the verbiage with the code, but the actual intent of the code as it pertains to safety.
There has been another major shift in culture. Building & Safety is also emphasizing economic development which was not on our mind when I joined the department 30 years ago. Now, staff understands that construction is an engine for economic development, because construction creates jobs, both temporary construction jobs as well as permanent jobs that occupy the new buildings.
That's why the mission of the department now says: We are here to guide, advise, and assist you to build not just safe but also fast and well.
When TPR last interviewed you in 2015, you addressed Building & Safety's efforts to streamline the project development approval process. To contextualize the situation, you had opposed Mayor Villaraigosa's unsuccessful attempt to merge Building & Safety with the Planning Department. How collaborative is DB&S' relationship with City Planning today?
The proposed merger between Building & Safety and Planning would have been a big mistake. There are two reasons why the idea that the city's development services issues could be solved just by putting the two departments under the same roof, with one person in charge of both, was wrong.
First reason is that there is a total of 11 major city departments that involve with development—Planning, Building & Safety, Fire, Transportation, five Public Works bureaus, Water & Power, and Housing. Each has its own rules, regulations, and processes to serve development projects.  Merging only Building & Safety and Planning would not have addressed the city's service issues.
Secondly, the two departments work very differently.  Building & Safety, as I mentioned before, serves two purposes: making sure buildings get built safe, and enhancing the economy by helping projects to build fast so more projects will come to LA. On the other hand, Planning serves two masters, the development industry and the communities, and Planning has to create a balance between them. Merging the two departments will upset the balance one way or another.
A better option than a merger is to establish a partnership between Building & Safety and Planning. Under the leadership of Mayor Garcetti, Building & Safety General Manager Frank Bush, and Planning Director Vince Bertoni, the two departments have created a partnership that outlines enhancements to streamline operations, improve services, and reduce development timeline for projects.  Many of these enhancements have rolled out with positive results. In the last 18 months, Planning has done a lot to reengineer and streamline its development process.
I would like to bring up one point. Planning staff work very hard, and have a lot of passion for making LA a great city. It would be very helpful to give them more resources to do what they need to do. The good news is that Vince and his team, including Executive Officer Kevin Keller, Deputy Directors Lisa Webber and Jan Zatorski, have been able to get nearly 100 more staff members. This additional resource will help to reduce the development timeline.
In TPR's last issue, we interviewed Vince Bertoni and Jessica Lall about the DTLA 2040 plan, a community plan that seeks to reengineer planning—through linking new zoning code with updated community plans—in the city of Los Angeles. What are the prospects of this planning reform effort in DTLA? 
I think this reengineering has to closely tie to the city's current lifestyle. DTLA is not just a global commercial center anymore.  It is also turning into an international urban neighborhood.
Part of the reengineering effort that Vince and his team are working on is to reduce the number of required parking spaces in DTLA. Reducing parking requirements has two advantages. First, it encourages residents to walk or to use public transportation, cutting down on the number of cars on the road. Second, it reduces development costs and will attract more development to DTLA. Parking should not be required by codes, but should be market driven.  In fact, many youngsters today don't even want to have a car because they can just walk, ride a bike, or use Uber/Lift to take care of their daily needs.
Another change is to allow smaller units. The cost of living in downtown is getting higher as land gets more expensive. People who want an urban lifestyle don't mind to have a smaller space to live if that would cut down the rental cost or the cost of buying a unit in Downtown.
Geographer Michael Storper has said that Los Angeles has fallen behind the Bay Area in economic development, in part because of the lack of collaborative organizations in Southern California. For the last year, you've served as LA's Deputy Mayor of Economic Development; speak to the city's economic development challenges, and your efforts to foster growth of a stronger and better paid middle-class workforce.
The Bay Area is in a better financial situation than LA is because of the Silicon Valley. The workers there have better pay, and that benefits the economy of the entire community. We are catching up now.
When I was deputy mayor, we relentlessly outreached to recruit key players in emerging industries to Los Angeles. And when they came, we would guide them through City Hall and facilitate their approval process.
We also hosted Los Angeles's largest tech job fair, with 250 tech companies. We advertised to tech and engineering students of all universities and colleges in the region and ended up with more than 11,000 job-seekers attending. That not only helped local people to get tech jobs, but also showed tech companies that we have local talent here.
In some ways, we are better positioned to attract tech companies than San Francisco. For one, the salaries here are still much lower. Companies are paying 30% less for a tech job in LA than in San Francisco.  Also, rents in LA are lower.  Lower payroll and lower rent mean lower operational costs, and that would attract tech companies to move to LA, or to open their next office here.
In fact, we are already seeing a shift in tech companies coming to LA. Downtown alone has close to 160 tech companies. It's one of Mayor Garcetti's visions to make Downtown a high-tech hub, and that is one policy area that will help grow middle-class jobs.
Another way to improve LA economy is improving our export. LA is a hub of manufacturing; we have more manufacturing jobs than any other part of California. Export can increase the revenue of our manufacturers, but majority of them don't export because they don't know how. When I was in the Mayor's Office, I implemented Mayor Garcetti's Export Program. We partnered with the Los Angeles Regional Export Council to create new market opportunities for LA companies.
As part of that effort, we cold-called 100 local manufacturers every week to tell them that Mayor Garcetti cares about their business and wants to help them to expand their market.  We then invited them to a free of charge workshop to raise their interest and to learn more about export. We also coordinated trade tours to take local manufacturers to other countries. Since the beginning of the Export Program in October 2016, we had conducted three trade tours bringing 30+ manufacturers to Australia, Dubai, and Mexicali. These local manufacturers brought business back to LA and drummed up new revenue by exporting their goods. That's another way to grow our economy and to increase middle-class jobs.
Despite the fact that LA's ports are the gateway for trade in and out of the United States from the Pacific, Mayor Garcetti was silent rather than supportive of President Obama's proposed TPP trade agreement. From your perspective, share the political challenges for Los Angeles taking leadership on trade.
There are other ways that LA can do international trade. One of the ways is to connect to the rest of the world through their consulates located in the LA region.
For example, the Mayor's Office of Economic Development created individual partnerships with 25 consul generals, including those of Germany, China, Canada, and Mexico. I invited the consul generals and commerce officers to my office for one-on-one meetings and set up action items to enhance our mutual trade benefits. My team and I were able to set up with each consulate anywhere from two to seven items to work on—including outreach to foreign businesses and hosting delegations of foreign investors. This program has been quite mutually beneficial.
After three decades serving the city of Los Angeles, are you bullish about the future of LA?
No doubt that LA is in the best position in its history when it comes to economic development, and that is largely because of foreign investment.
Right now, people in many countries would like to diversify their investments in the interest of long-term sustainability. For example, many investors from China saw Australia as the first stop on the way to that goal, which is why we've seen substantial building booms in Sydney and Melbourne over the past 10 years. But for the past five years, the United States has been their favorable stop; after all, America has more capacity to absorb that investment.
For the past three years, out of the three major cities in the United States—New York, San Francisco, and LA, LA has been receiving the highest amount of Chinese investment and that helps to grow our economy. There are a few reasons for that. For one, LA has the best weather. It also has the largest Chinese community—for example, in the San Gabriel area—and that has attracted a lot of Chinese investment. Also, the city also deserves credit in this trend, because our parallel development process—in which entitlement, plan review, and construction could happen in simultaneous phases—has helped development go much faster, and that has attracted a lot of projects.
The way I see it, as long as the city has foreign investment and can attract more jobs coming in, our economy will continue to grow. 
Lastly, what advice have you shared with your successor, William Chun, about how to build on your achievements?
As a matter of fact, Mr. Chun was the senior director at the Mayor's Office of Economic Development; he was my right-hand person. He is familiar with all the economic development programs and I have a lot of faith in him to carry out what is best for our city and pursue Mayor's Garcetti's agenda.