The vacuum in environmental leadership at the federal level was vividly demonstrated this June by President Trump's decision to pull out of the Paris climate agreement. At a recent talk hosted by the Creative Artist Agency Foundation, Los Angeles Mayor Eric Garcetti and former California Governor Arnold Schwarzenegger charted a path forward for climate action at the subnational level of government, drawing on California's success using environmental protections as stimuli for innovation and economic growth. TPR presents an excerpt of their discussion, moderated by CAA co-executive director Rachel Kropa.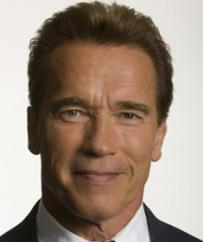 "California has shown great leadership, and importantly, we've shown that the federal government cannot stop action at the local level. At least 75 percent of the reduction of greenhouse gases today is happening at the local and regional levels." –Former California Governor Arnold Schwarzenegger
"When the public and private sectors work together, the impact is not just additional—it's exponential." –Los Angeles Mayor Eric Garcetti
Rachel Kropa: Mayor, given President Trump's stated intention to withdraw from the Paris accords, talk about why it's important for US subnationals—cities and states—to act now, in the absence of federal leadership.
 Eric Garcetti: My central message is this: Don't cede the power you have before you exercise it.
The idea that power only comes from the top down has never been my vision. Even when President Obama was in office, cities and states were where the action was. Waking up to see the unfortunate withdrawal from the Paris Climate Accords and the lack of leadership from the White House wasn't a sea change. Washington can add a lot to the efforts to address our climate impact, but it depends on us to take action.
I founded the Climate Mayors with Houston and Philadelphia a year before the Paris agreement. By the time the delegates got to Paris, we had 40 member cities. After President Trump was elected, it went up to 70. Within 24 hours of the withdrawal, we had north of 100; today, it's 338 cities. These cities are advancing their public transportation systems and building codes, purchasing electric vehicles, and generating electricity. States have many of those same powers, too.
We reflect what Americans want to do. We realize that it is good for our health, for the Earth, and for the economy. Over the last 10 years in California, thanks to the leadership of Governor Schwarzenegger and the collective leadership of cities, we've created 10 times the number of jobs in green energy than there are jobs in the entire country for coal. This president is out of whack with reality, science, our economic needs, and health concerns, and we are just going to keep picking up the slack.
I want our international counterparts to know that we are going to keep going. When President Obama and President Xi made their historic agreement to address greenhouse gas emissions, one of the planks was that cities would collaborate. Now it's even more urgent for us to pick up what the national leadership won't do.
On June 26, I turned the switch on the world's most power rooftop solar generation project at the Port of Los Angeles, making Los Angeles the No. 1 solar city in America. No president can take away our power to act. It's unfortunate that we do not have a partner, but we are going to keep on keeping on. 
Rachel Kropa: Governor, do you feel that California has the ability to write its own rules? Do you want buy-in from other places? 
Arnold Schwarzenegger: In 2006, when I signed most of the tough environmental legislation California has, I worked with Democrats and Republicans together to show that California can lead. I didn't expect that an administration from our own party would try to derail us by not giving us the waivers that allow us to regulate our own air.
We sued the federal government. We took it all the way to the Supreme Court, and we won. Ultimately, we worked with the Obama administration to put tailpipe emission reduction regulations at the national level.
California has shown great leadership, and importantly, we've shown that the federal government cannot stop action at the local level. At least 75 percent of the reduction of greenhouse gases today is happening at the local and regional level.
That's why, after I left the governorship, I created R20—a group of regional governments that encourages states, cities, and provinces around the world: Don't wait for the federal government; don't want for the United Nations. You can march forward in the meantime. That's what we did in California, and we've been highly successful. Other states look to us for leadership; even provinces in China have become our partners.
In my travels in Europe, I've let people know: America did not drop out of the Paris agreement. One man dropped out. America—all of our financial institutions, academic institutions, businesses and corporations, engineers, and environmentalists—is still in. We are marching forward together toward a clean, green energy future. 
Rachel Kropa: Do businesses and leaders have to work in tandem on climate action? Or can leaders drive it, while businesses drive their own movement? Is one side more important than the other, or do you all need to work together?
Eric Garcetti: We have to work together, and we need leadership at every level. At City Hall, we've tried to take away the idea that environmentalism is just one of many different issue areas. It used to be seen as peripheral: the "green folks" worked on it. Now, it's a value that we have across the entire operation.
I put out an executive directive saying that every one of my 37 department heads—from the chief of police and the head of the airport down to the librarian and the head of animal services—each have to show me what they're doing on sustainability.
Leadership comes from both directions simultaneously. The public sector can put out mandates, but it's even more powerful when it's something that naturally happens in the marketplace.
We started the Los Angeles Cleantech Incubator in the Arts District by taking money from government—the Department of Water and Power—and seeding that with private capital. It's now the No. 1 cleantech incubator in the world. Their companies are creating jobs in energy efficiency, water conservation, recycling, electric car charging, and more, and it happened because of the partnership of both the public and the private sector. When they get together, it's not just additional—it's exponential.
Arnold Schwarzenegger: In Sacramento, I saw that we have to show strong leadership in the public sector.
At that time, renewable energy was more expensive than energy from coal or gas. We had to subsidize it to help push it forward. For instance, my Million Solar Roofs initiative was funded by the Public Utilities Commission to help make it affordable to build solar roofs. Today, everything has changed because of that.
When Tesla shopped around America for a state to move to, we found them a plant in Northern California. California is not known as a car manufacturer. General Motors and Toyota moved out of the state, and we lost around 5,000 jobs. But now, we have the most highly valued car company in America, and it has created 6,000 jobs here.
The public sector has to lead sometimes. But it's ideal when the public, private, and non-profit sectors all work together in harmony. It's also ideal when both parties work together; that results in laws that stick and have teeth. That's how it happened in California.
In California, we are going to meet all of our environmental goals. By 2020, we will have more than 25 percent reductions in greenhouse gas emissions compared to 1990 levels. Our next goal is to achieve 85 percent reductions by the year 2050. This is only possible if everyone works together.
Every movement that has been successful—the Civil Rights movement, the women's suffrage movement, the Indian independence movement, the anti-apartheid movement—came from the ground up. We will be successful in the environmental movement if we have that people power, alongside government, non-profits, and the private sector.
Rachel Kropa: Mayor, you're a Democrat; Governor, you're a Republican. Let's talk about communication. What are we doing wrong in communicating our message? How do we get voters to make climate a primary issue when they go to the polls?
Eric Garcetti: To get voters on board, you can't just talk about policies and numbers. You have to talk about people.
On the same night Donald Trump was elected president, Los Angeles passed Measure M: the largest local transportation initiative in the nation's history by a factor of two, with $120 billion dollars, half a million jobs, 15 rapid transit lines, bike lanes, pedestrian connections, paving streets, and more.
We won Measure M, not by talking about traffic, but by talking about it as a moral issue. Whether we get to be at home with our children is an intensely personal issue. That's why we hate traffic. It's not just that we're stuck—it's that we could be with our loved ones. We could be on a date; we could be seeing a concert. We could be doing the things that are the reason we live in a city.
We have to talk about the environment the same way. Why are our skies clear in Los Angeles today? Because in the 1950s, mothers went to City Hall wearing gas masks and said that the smog was killing them and their children.
I grew up at the intersection of the 405 and the 101 Freeways, back in the days of leaded gasoline. I remember Stage 3 smog alerts. I remember my lungs burning. I know there's a cancer cluster on our street—all three members of my family besides me have had cancer, including in the last year. We know the human connections.
We need to speak about the firefighters, some of whom we've lost because of double-digit increases in forest fires in the West, because of the drought, because of climate change. We need to talk about the thousands of earthquakes in Oklahoma, where they've never had them, because of fracking. If we don't humanize the impact, then voters will think, "This is just something that scientists and greenies talk about."
Jobs are another way to humanize the issue. This is the most economically insecure moment in the last few generations. People don't know if there is a place for them in the future economy. We need to chart a path forward for middle-class green jobs—constructing rail cars and electric vehicles, bringing green energy—that includes those who are left behind, like people who have served time, veterans, formerly homeless folks, or foster youth. That connects to people.
Arnold Schwarzenegger: I think environmentalists have been communicating this issue terribly. Their communication has been a one-legged stool, and it needs four legs.
When you talk about climate change only in terms of icebergs melting and polar bears, it doesn't mean much to most people. They have to put food on the table. They have to survive.
What is happening, not 20 or 50 years from now, but today? Today, 19,000 people in the world are dying because of air pollution a day. That's seven million people dying from air pollution every year, and 13 million from pollution in general.
It's government's responsibility to protect the people. It doesn't make sense for us to worry about whether ISIS is going to come to America when we're already losing so many Americans to health issues. And that links to health care.
One out of six kids in the Central Valley has asthma. They use the emergency rooms more often than anyone else, and that costs a lot of money. When Washington negotiates healthcare reform, they should look at the health problems that pollution creates. You can't run the other way from protecting the environment, and then call for healthcare reform on the other side.
If the second leg is health, the third leg is jobs. California has the strictest environmental laws in America, and we're No. 1 in economic growth. Last year, California created more jobs than the second- and third-ranked states combined.
California represents 12 percent of the United States, but we contribute 25 percent of its economic growth. Why? Because protecting the environment also protects the economy.
The fourth leg is national security—and that's how you rope the Republicans in. The military and the Pentagon have said it is absolutely imperative that we protect the environment, because down the line, we will have disaster situations that will affect national security.
It doesn't make sense for us to buy oil and support countries that hate us. We can create our own energy here through solar, wind, geothermal, and natural gas, and be totally self-reliant.
We have to talk about all four of these points, rather than just the idea of "global climate change." In politics, if you want to win, you have to be able to communicate.
<