In continuing TPR's investigation into what makes new affordable housing so difficult to build in Southern California, veterans of the development process have provided key insights on how to tweak the current broken delivery model. Thomas Safran of Thomas Safran & Associates has developed over four decades 6,000 units of luxury, affordable and mixed-use rental housing in Southern California. Safran has specialized in developing and managing high-quality properties, and has been recently working on increasing the number of senior housing options. In this interview, he prioritizes the need for CEQA reform and shares his method of personally working with reluctant communities to achieve consensus. He also comments on the unintended impacts that recent state legislation and local ballot measures have had on the ability of his projects to succeed.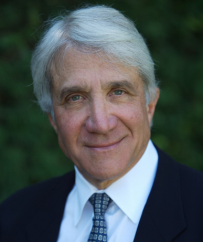 "In complicated cities like LA, the process is very time-consuming. Trying to coordinate all these things, when the funding stream is so limited, is a nightmare for sponsors and developers." - Tom Safran
"With CEQA and the intense opposition of so many communities, we're not going to meet our senior housing targets in California." - Tom Safran
As the successful developer of more than 6,000 housing units over the past 40 years, you have market wisdom that benefits from both boom and bust cycles. So, what keeps prices so high, and production so low, in metropolitan Los Angeles?
Thomas Safran: 
Tremendous demand and the difficulty of obtaining approvals. Zoning is often not favorable to our senior and affordable housing projects. Further, in the past, the City of Los Angeles—like most cities—didn't allow mixed-use zoning. Relatively recently, Los Angeles changed that, but a lot of sites don't permit what we propose. Moreover, LA has, for a long time failed to update its community and general plans. Therefore, exceptions and changes are required that add cost and time to the development process.
Further once again, CEQA reform seems to be off the table in Sacramento. The difficulty we've had with CEQA is that neighbors find it relatively easy to delay and sometimes stop projects. For example, about eight years ago, then-Councilmember Bill Rosendahl asked us to do an affordable senior project in his district in West LA. The Neighborhood Council approved our proposal for a five-story building with 178 units. Then, with a few neighbors protesting, the Planning Commission approved it on a 6-1 vote. We went on to the City Council Planning Committee where we agreed to reduce the density to 155 units and got unanimous approval from the City Council. Almost immediately, this same, slightly larger group of neighbors sued the City and us.
One neighbor was an attorney who could keep suing us at virtually no cost to him. Although we felt they didn't have a case, we realized we might be in litigation for at least two and a half years. So we settled, and agreed to reduce the project to three and four stories with 124 units. A few months before completion, we opened the application process for only two weeks and received 1,700 applications.
It's sad that this oversubscribed housing project had far fewer units than so many stakeholders otherwise approved it for. CEQA, unfortunately, is used frequently to stop or reduce projects. There should, in my opinion, be an exception for at least affordable housing. 
Having developed affordable housing throughout metropolitan Los Angeles, share how local jurisdictions differ in their approach to the approval and regulation of proposed housing projects? Are there practical lessons regarding the approval of housing projects from other cities that the City of Los Angeles should emulate?
No other city I'm aware of is like Inglewood right now. The Mayor and 
City Council are in sync, and the City works out the approvals very quickly.
That's why we're in Inglewood. We believe in Inglewood. We were selected by the City to do a redevelopment project downtown, right at a transit stop—the Florence and La Brea station on the Metro Crenshaw Line. We're doing a market-rate, luxury apartment complex with retail, and we believe it will be successful.
But the best example I've ever seen was the City of Monrovia. More than 40 years ago, when Bud Ovrom was its City Manager. We came to him with a proposal for an affordable senior housing project off of Myrtle. And Bud said, "I see that you're proposing a higher density and a reduction in parking. Don't worry about it; I'll take care of it for you."
By contrast, the City of LA at that time had no ability, except by a variance, to approve a reduction in parking or increased density. For a similar project, it took several years to get the approvals for a parking reduction, and we didn't get the increased density. We ended up with the same number of units we could have had if we were building two-bedroom condos or large apartments, instead of one-bedroom senior units.
The City of LA finally allows an automatic reduction in parking requirements for affordable housing, and SB 1818 in the State allows exceptions for increased density—but you still have to go through a hearing process, and you could still be zeroed out by CEQA.
Finally the funding process offers another metric for comparison. If you're building affordable housing and you want to get federal tax credits, you have to go through a State agency. The credits that really make a difference—9 percent, rather than 4 percent—are very competitive, and oftentimes, there are five applications for every one they approve. Moreover, the tax credits for big cities, like Los Angeles and San Francisco, get a separate allocation, so the city controls the funding. After you get all your approvals in place, then you can apply for tax credits. In complicated cities like LA, that process is very time-consuming. Trying to coordinate all these things, when the funding stream is so limited for tax credits, is often a nightmare for sponsors and developers.
We are partners on the Los Angeles LGBT Center campus in Hollywood. An approximate 90-unit affordable senior housing building is a major part of that project, but we're on a City waiting list for funding. We bought the land; we have the approvals; we're just sitting there trying to get funding. Meanwhile, the Center is starting construction on the rest of the complex. 
Safran & Associates has succeeded in building scores of senior housing projects. The AARP Harvard study said that the need for housing for older adults in California will increase by 4 million over the next two decades. What are your thoughts on how that need could be accommodated by developers and cities?
It's not going to be accommodated, in my opinion. With CEQA and the intense opposition of so many communities, we're not going to meet those targets in California. It's so difficult to get approvals and to deal with neighborhood groups, and I don't see that changing. The amount of funding is not very great, especially for affordable housing.
When I moved to LA in 1970, HUD was funding the Section 236 program and other affordable housing programs with over 10,000 units a year to LA County. Now we're talking approximately 2,000 units a year for affordable housing. The amount of money that was allocated through federal funding was dramatic, and local was zip—virtually nothing.
The good news is that as the federal level cuts back on funding, the local level is increasing it.  The City of Los Angeles, finally, is making use of city-owned land for affordable housing; we were selected to do two Measure HHH-funded projects in Mike Bonin's district, and one in Mitch O'Farrell's district.  It's also good that cities are required to do affordable housing under California law. When we proposed to do an affordable senior project in Calabasas, one of the wealthiest cities in LA County, the City Manager and the Director of Community Development said, "Why are you here? We don't have anybody in this community who even qualifies for this housing." Fortunately the City Attorney informed the Council about its obligation under State law to do affordable housing. And the majority of the City Council agreed to support it. These programs should be everywhere throughout the County—not just in poor areas.
Developers have complained over the years that tax credit "affordable" housing is the most expensive way to build new units. Is that true? Is it because of the way such housing is financed?
Yes, it can be more expensive because of the multitude of financing sources and legal fees. And the desire to have the project a higher quality and acceptable to the community.
Also, depending on where the funding comes from, a lot of projects require Davis-Bacon prevailing wages. They're higher than typical wages for market rate construction. For example, in order to get a HUD-insured loan on the market-rate project we did in Carson (no conventional lender was willing to do it), we had to pay Davis-Bacon prevailing wages for a two-level concrete, three-level wood-frame building. At the time, we determined that the added cost was 15 percent.
We're committed to building the highest-quality affordable housing we're capable of. When I worked at HUD in the early '70s here in LA, people were very critical of affordable housing; they didn't want low-income (most called it low cost) housing in their neighborhoods. We were pushing developers to make higher-quality developments that would be more acceptable to communities, so that we could build more affordable housing. 
Has financing your projects today become fundamentally different than in the past?
I've never seen a greater appetite for purchasing apartments than the present one. Retail is down, and office building is starting to go back up, I've observed, but interest in apartments is higher than it's ever been. Apartments are probably the best income investment there is in most parts of the country, and certainly in the LA area.
That's why land is going for so much: because the demand for apartments is so great. These days, when property is for sale—either land or a building—rarely is there a price put on it. They mostly take the best offer. That situation has never existed, at least since I got here in 1970. The marketplace is just dramatically different.
But there is a lot of financing available right now. We're doing projects both with conventional financing and with HUD-FHA, because we can get 40-year financing at about 3.5 percent interest. Who could ever have imagined that? When I did some of my first projects in the early 1980s—on my own, without partners—my construction interest was 17 percent. If you can work out the approvals and get a site, the opportunity now is amazing. 
There was much conversation in the City of Los Angeles this past year about Measure S, which would have put a temporary moratorium on project approvals requiring a city discretionary action until the City's General plan and community plans were updated. Prior to that, Measure JJJ passed, a union measure requiring prevailing wages for housing projects. Which has had more impact on the marketplace: JJJ, or the threat of S?
Both measures were problematic. We definitely got behind the opposition to Measure S, because the two affordable projects we're doing in Bonin's district both require zoning changes and exceptions. They're currently zoned for city property- public facilities. I would say the vast majority of affordable housing that's built in this city needs exceptions, and Measure S would have affected that. 
Lastly, if you were to brief the next generation of 'Safrans' on how building for the next decade will be different than it has been over the past 40 years, what would share with them?
It's a totally different world. On one hand, the City of Los Angeles is much more receptive to affordable housing. Virtually every single LA councilmember supports it, and most other cities in LA County recognize its importance. That's very positive.
There are also many more developers out there doing affordable housing, as well as market-rate. When I started, there was only a limited group of people doing affordable; now, there's a great cadre of people.
But another difference is that when we started, we didn't have CEQA. That makes it tougher. You have to bring an enormous amount of tenacity, and remain, as I like to say, "charmingly persuasive" when dealing with communities, councilmembers, and lenders—all the different parties involved in doing a project.
I once asked an employee what he had learned after working for me for several years. He said, "I learned that 'no' means maybe and 'maybe' means yes." We're virtually never told yes on anything. You have to start from the no and the maybe, and make it work. You have to wake up every day, eat your Wheaties, and stay in that arena.