In advance of USGBC's Municipal Green Building Conference and Expo April 20, TPR sat down with one of the event's keynoters, EcoDistricts Chief Community Officer Eric Corey Freed. A thought leader on urban regeneration, Freed spoke about EcoDistricts' innovative process for helping neighborhoods develop holistic community plans. Ahead of his talk at MGBCE, "An XPRIZE for Healthy Buildings," Freed explains to TPR the catalytic role that EcoDistricts plays in neighborhoods, its collaborative approach, and the certification process that Los Angeles communities, along with with more than 300 others worldwide, are currently undergoing.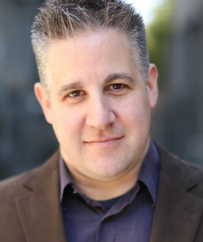 "Most cities do not realize there is an alternative to their current paradigm of development. Their belief is that the only way to create development is to invite developers in and let them build whatever they want, as long as it complies with the planning code. These communities are missing out on huge opportunities to inject sustainability, resilience and equity into their neighborhoods." —Eric Corey Freed, Chief Community Officer, EcoDistricts
Eric, share how your organization began, and elaborate on its recently introduced EcoDistricts Certified process for planning neighborhoods.
Eric Corey Freed: EcoDistricts started in 2009 in Portland, Oregon as a city initiative that has grown into an international organization. At the heart of EcoDistricts is a framework that we call EcoDistricts Certified, in which neighborhoods and all who inhabit those neighborhoods come together in a process to create a thriving, vibrant neighborhood that is resilient and equitable for everyone.
EcoDistricts helps cities achieve their goals on a neighborhood level. Within every neighborhood lies the opportunity to design truly innovative, scalable solutions to some of the biggest challenges facing citymakers today: income, education, and health disparities; blight and ecological degradation; the growing threat of climate change; and rapid urban growth. 
EcoDistricts Certified is not a prescriptive list or specific hoops to jump through. Instead, it is a process that convenes architects, developers, planners, and community stakeholders in a way to think about improving their neighborhoods. The process guides city makers to take a collaborative, holistic, neighborhood-scale approach to community design to achieve rigorous, meaningful performance outcomes that matter to people and planet.
We are a small team of about ten people who are maintaining the certification tools and resources for our district teams (each working on their own EcoDistrict in their neighborhood).
What specific problem is EcoDistricts is attempting to solve? 
Most cities are shaped by transactional development, where a developer comes in and builds what they think will maximize profits. They rarely base their decisions on what needs to be developed there, or what would be best for that neighborhood.
Instead of that, imagine a process where everyone in the community is given a seat and voice at the table. Together, people can create a process to improve their existing neighborhood, and satisfy the goals of the developer.
This opens up new opportunities so that communities can improve sustainability and health outcomes, walkability, equity, and more. It is an alternative to the typical model of development that promotes gentrification, which raises property values but leaves the community to hope they can still afford to live there. 
Why isn't the mission of EcoDistricts Certified already implicit in every city's community plans in the country? 
Well, it should be! Most cities do not realize there is an alternative to their current paradigm of development. Their belief is that the only way to create development is to invite developers in and let them build whatever they want, as long as it complies with the planning code. These communities are missing out on huge opportunities to inject sustainability, resilience and equity into their neighborhoods.
For developers, this is an opportunity to obtain consensus from the city and community, and to improve the neighborhood around their projects. For the city, this is a chance to put into action their goals surrounding transportation, carbon reduction, and walkability by implementing them into local, neighborhood projects. For the community, it is a chance to have a voice and shape the future of their neighborhood.
Even cities with comprehensive sustainability plans have difficulty putting their plans into practice. There have been countless times where I've seen the head of a local city planning department hold up a giant binder of plans and say to me, "This binder cost us a lot of money. It's full of beautiful language, and no one reads it!" The question is how to get the great ideas in those binders into real, tangible projects. EcoDistricts helps cities implement projects at a neighborhood scale to achieve their goals.
The neighborhood scale is the perfect size to can implement large ideas that otherwise don't work at the building-scale or citywide. 
Why isn't investing in the classical community planning processes and zoning code updates the most practical way to accomplish the same goal?
Zoning codes are a blunt instrument. They are not adaptable to each neighborhood or block, or to the changes neighborhoods go through. Zoning codes are a fairly one-size-fits-all approach to the city, which is a living, breathing, dynamic entity. In addition, zoning only addresses the form of the building itself: the height, use, and density. It doesn't address important issues like equity, walkability, occupant health, or access to transit.
EcoDistricts is an opportunity to create a clear roadmap for how to improve neighborhoods with community stakeholder input. Zoning codes were not designed to achieve that outcome.
In Santa Monica, EcoDistricts has been invited to work collaboratively on the City Yards project. How is your team applying EcoDistricts' tools to the city's priority planning project?
Santa Monica felt that in developing multiple buildings, they needed new metrics for success. If an entity is just developing one building, they can use existing rating systems like LEED certification or Living Buildings Challenge. When developing multiple buildings, the question is: How do they impact the community around them? How can we get consensus on what is missing from the neighborhood?
Representatives from Santa Monica came to our annual incubator last year and started the process of creating a clear roadmap on exactly what programs and projects they need to create to help them achieve their larger goals around sustainability, equity and community.
The incubator process starts with each team creating an asset map that takes into account both physical and cultural assets. They then address what is needed, what is missing, and what can be done. The team maps out a plan to set targets and address their unique goals. So the community works together to set their own goals and their plan for how to achieve these goals.
The teams create their own governance model—how they are structured and how decisions get made. This governance structure could be an existing non-profit, a community development corporation, a green benefit district, or a group of stakeholders that create their own structure.
Elaborate on how the EcoDistricts certification process works in practice.
To become officially certified, the team submits their organizational structure and roadmap to EcoDistricts, where it gets audited through a third-party review process. We also require that each team craft a letter explaining their commitment to the core issues of equity, resilience, and climate protection, including how they intend for this neighborhood to achieve carbon neutrality. The group receives feedback on these documents. Once certified, the teams continue to measure their progress for two years and then report back to EcoDistricts.
There are hundreds of EcoDistricts throughout the country in varying states of progress, including in Los Angeles, San Francisco, Seattle and Portland. We've found that any city with one EcoDistrict usually ends up having multiple EcoDistricts around town as the process helps them achieve their goals.
Are you able to share the status of your work in the Los Angeles neighborhood of Little Tokyo?
Little Tokyo is an incredible place. It is a culturally rich 20-acre neighborhood, seeking to accelerate investments in transit-oriented development, green infrastructure, and community-driven projects that promote identity and prosperity. They are still going through the process of submitting their measurements, so look out for the final report, which we will share online. 
In December, two EcoDistrict neighborhoods nationally received nearly $30 million each in Choice Neighborhood Implementation Grants from HUD. What will these grants accomplish?
The funds are going to help put these two projects into action. One of the projects is in Sun Valley, Colorado. The neighborhood issue they are trying to fix is regarding affordable housing. 83 percent of the residents there live at or below the poverty line. A lot of the residents are living in subsidized housing run by the Denver Housing Authority. They wanted to improve the neighborhood without pricing out the very people they are trying to protect.
The Denver Housing Authority pushed for the EcoDistrict and developed a separate non-profit to administer the EcoDistrict, called the Sun Valley EcoDistrict. Under this non-profit, they created four separate LLCs to help administer different aspects of their operations.
They discovered in the process that they have a huge health and obesity problem in their district, so they are now focusing on wellness. They implemented bike and walkability programs, and increased transit options to reduce car trips. They are now growing their own food and have their own food box program. They also partnered with local hospitals and the Denver Health Association to implement best practices and education around health.  Their HUD grant is going to be put to tremendous use, as they will have a sustainable community focused on wellness.
Two decades ago, City Heights in San Diego utilized a similar holistic planning and placemaking development process. They faced some resistance after the fact to their process—pushback about the potential for gentrification. From where does EcoDistricts experience pushback?
The inspiration for EcoDistricts came from the input of hundreds of city experts that came together and shared their experiences and best practices. Take a look for yourself: You can download the framework for free at EcoDistricts.org, and we are here as a resource.
The resistance and pushback is real. Most people are afraid of change, whether the change is promising good things or unknowns. We are constantly fighting against the inertia of people who do not want anything to change. There is also sometimes resistance from the city, which is trying to fulfill many goals at once. We get resistance from developers, whose job it is to mitigate risk. Our approach is to address those issues with honest dialogue and transparent discussion.
The EcoDistricts process follows the old adage: "If it gets measured, it gets managed." We try to figure out what needs to be measured, so we can manage it.
We are not in competition with LEED. LEED is wonderful, but it is prescriptive. People use our framework to determine whether they even want to use LEED, and, if so, how they can achieve those beautiful LEED goals. We go beyond LEED and think even more holistically.
Los Angeles just had an election on whether to forbid spot zoning and mandate regular general and community plan updates. The opposition came from stakeholders who argued that we cannot put any impediments in front of the creation of affordable and supportive housing. Have you experienced similar backlash in other jurisdictions? 
Absolutely—backlash is common. Oftentimes, it is because stakeholders think the issues are all-or-nothing: They will get either what they need or something awful. The truth is, what is needed is a third option. No one knows exactly what the third option will look like, but to get there, you need to have a dialogue around what the community needs. It is not housing vs. other needs.
A city is a patchwork quilt, a mosaic, of diverse backgrounds. That is the approach we need to take when it comes to housing. We need to get out of the mindset of scarcity and into one of abundance. Through EcoDistricts, we can highlight best practices so teams don't need to recreate the wheel.
Cities that have come up with creative financing mechanisms and unique citizen engagement efforts have shared their experiences with us, and this allows other cities to learn by example. 
The 2017 EcoDistricts Summit takes place this year from October 11–13 in Atlanta, GA. What can attendees expect to hear and experience at this event?
The summit is the most diverse event I've ever attended in my career. We really try to bring different perspectives and voices together. You'll meet architects, planners, community leaders, developers, and all of the various roles in citymaking. Everyone there is actively working to transform how we build our cities.
Each year, we bring the summit to a city that needs us. We put that city on display, through local tours, local case studies and cultivating the local talents.
It is a small, boutique conference, but it is a truly special event in how it puts critical issues like equity and resilience on full display. We push people past their comfort zones in a safe space to discuss issues around racial inequity, trust, and community empowerment. We are hoping to change how people look at urban development, and transform it into urban regeneration.