On April 6, the Los Angeles Department of Neighborhood Empowerment will hold an election regarding the creation of a Skid Row Neighborhood Council. Skid Row residents and activists have worked hard to write a governing structure that can reflect the unique needs of the Downtown LA section. To provide some context and insights, TPR turned to Yuval Bar-Zemer, a civic leader in the neighboring Arts District and partner at Linear City. Bar-Zemer has advocated for livable communities in downtown for decades, and has seen the shortcomings of the city's planning leadership. Bar-Zemer welcomes the grassroots efforts of the Skid Row Neighborhood Council formation committee activists.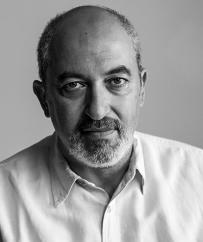 "Skid Row is an area in the middle of Downtown where a group of people feels that they do not have the political voice that they should have, and have been typically treated as if they are the problem of downtown." -Yuval Bar-Zemer
On April 6, an election is scheduled to determine whether the Skid Row neighborhood will become its own Neighborhood Council. Yuval, you have been instrumental in the revitalization of LA's hottest region: DTLA's Arts District.  Skid Row is your abutting neighbor. What is the significance of this election for what is happening east of the Downtown Business District?
As a resident and representative of a number of civic organizations based in the Arts District, I think the main significance is actually testing the system—seeing if the system that was created 15 years ago is flexible enough to respond to the changing environment. Skid Row is an area in the middle of Downtown where a group of people feels that they do not have the political voice that they should have, and have been typically treated as if they are the problem of Downtown.
I welcome the grassroots efforts of these people to formally take a voice for their community. They deserve to be heard.
TPR last interviewed you in May, with a focus on reimagining the city and the proper role of community plans. Drawing on your experience, what role would a Skid Row Neighborhood Council likely perform in effecting a vision or plan for development going forward?
It will boil down to how fast the group will crystalize and start developing their own opinions on how the future of their community should look. It is an opportune time, because the community plans that are being developed by the city are just beginning to take shape. As part of the recent planning reforms, all of the community plans are going to be updated.
Absent a group that can voice a vision for how its community should evolve, the city will just default to some standard idea that will be flown down from above. But an outsider's vision for the area would not necessarily take into account the unique dynamics of the area. From Skid Row's perspective, this is an opportunity to raise up a community vision for how they see the Skid Row area evolving over time. The new community plans encompassing this area should reflect that vision.
What interests, if any, does the Arts District have in what happens in the Skid Row neighborhoods abutting it west of Alameda? 
The interests of the Arts District should be similar to every other community that is in close proximity to what we consider Skid Row. We know that a lot of the issues challenging the city today are borderless: They do not start or end on one street. So I am very hopeful that we, as neighbors, can support the grassroots activists in producing their own solution and vision for Skid Row.
I would love to see what the community itself comes up with, instead of patronizing them with a dropped-in solution. Clearly everything that the city has done previously has not worked. Listening to these leaders is the most important thing we can do. We cannot say that we know how to solve their problems.
Recently, LA city and county voters have approved measures to provide significant funding for building permanent supportive housing and critical services for those experiencing homelessness. As someone who's been involved in development downtown for some time, what is the likely impact of Proposition HHH and Measure H on Skid Row and Central City East?
First, I think it is amazing that the voting constituents of Los Angeles have blessed both measures. It takes more than just the immediate communities who see these problems firsthand to help support our city's most vulnerable. Clearly, there was wide enough support to get these measures over the two-thirds threshold.
As far as what the future holds, that has to do with the level of responsibility that the government will take in handling these new resources. I am cautiously optimistic, but I want to keep a careful eye on how the funds are being spent. We need to dive into why this problem actually exists. In five years, I would hate for us look around and wonder why the problem is still here, and why we didn't use our resources to get at the root of the problem before we made investments.
You are well aware of growing political pressure for greater densification and the building of more affordable housing. How will such political pressure likely translate into the development of Central City East, including Skid Row?
Densification is a loaded word. I am typically pro-densification; I think that there is no other place for the city to grow but vertically. Having said that, smart city planning and design means that not everything gets "Manhattanized" overnight. We need to properly define uses of buildings to get the types of density that can build a better city.
We need to avoid the mistakes that other cities have made when dealing with high density. If you do not build the right level of infrastructure, green space, and all of the other sustainability aspects of a city, it can lead to tragic outcomes. Hopefully, the density that is coming will come with smart, forward-looking city planning, and be packaged in such a way that people will benefit from increased development.
Last spring, you spoke about the role of Chapter 88 of the LA Municipal Code, which is the Artists In Residence Code. This put a lid on what could be zoned for the Arts District. There are plans underway, such as the DTLA 2040 Community Plan, which could lift Chapter 88 height limits. What then is at stake re how the community plans are drafted?
It is a complex question. One of the things to look at is the role of land-use policy and how the market forces respond to it—understanding that every decision that government makes has a lot of implications on developers and the market.
Many times, good intentions are not enough. Oftentimes, we are left scratching our heads looking at the final language and the final product of some buildings. If you have a clear idea of what type of society you are looking to create at the point when you are starting your planning process, there's a good chance you will come up with the right policy. If it is a knee-jerk reaction to a few individuals saying that we need x amount of units immediately, that is a short-term view that ultimately proves detrimental to the long-term livability of our communities. 
The election rhetoric offered by those opposing the city of LA's Measure S, focused on housing affordability and density and said little about the value of holistic, integrated city planning. Is City Planning irrelevant? Is Citizen engagement in the community planning process unnecessary?
Measure S was an interesting indicator of where the frustration lies with an existing process that seems to have been hijacked by interests that don't necessarily see the big picture of developing a city as their priority. It didn't necessarily come up with the right set of tools to solve it, so I think we became locked down in the process.
But I think it would be a mistake for politicians to think that now everything is kosher and we can go on as usual. Clearly, there is a problem. The right approach from a political perspective would be responding to the reason why people came up with an idea like Measure S. We need to look at how we've done business until today, and maybe there are a few things that need to change.
You've been quoted as saying that DTLA's Arts District is "the new frontier." Please elaborate.
There is a little bit of a Wild West environment right now in the Arts District, before there is a community plan. There is huge pressure from developers literally around the world, and absent any kind of framework to work within, each group has come up with its own ideas about how to do their projects—what the massing should be, how much green space there should be, etc.
Unfortunately, the city in this case is not playing any planning role. They've basically said, "Well, here's the formula for how you get there. Change the zone from M-3 to C-2, do a couple fundraisers with the councilman, and go with God."
But when you're talking about this scale of development—there are about 20 projects in various stages of entitlement, with a total square footage probably twice the size of the built environment of the Arts District—it's like planning a new city. It doesn't seem like we've approached this task with the type of responsibility urban planners should take.
Is there a constituency, in your experience, for urban planning as you've described it?
The local community is well organized and has invested a lot of resources, time, and work in defining their expectations for the future and the trajectory of this community. The local community has a very good idea of what it needs to look like, but that doesn't necessarily fit the other interests playing in this game.
The lawyers for many developers might call those interests NIMBYs.
They'll call us whatever will work for their agenda. It would be interesting if they called us NIMBYs, because we're one of the only communities in Los Angeles that is actually welcoming density. We have no problem with increasing density. It's not about "not in our backyard." It's about what type of structure we have in our backyard.
Do you have a prediction as to the outcome of the April 6 election?
The management of the election was so poor that I wonder how many people will actually show up. I hope that the advocates of Skid Row are organized and going from door to door to get as many people as possible to go out and vote.
I see opposition to this idea that I didn't anticipate. I'm not sure where it's coming from, or what the agenda is, but it's disheartening to see the type of obstacles being placed in front of this group.