In October, the Southern California Association of Governments (SCAG) organized the California Housing Summit: The Cost of Not Housing in Los Angeles. The theme of the day was clear: our region has a chronic shortage of housing, particularly affordable housing. Among the robust breakout sessions was one moderated by Santa Monica City Manager Rick Cole, entitled "Integrate, Preserve, Utilized, and Build," focusing on integrating and maximizing existing planning policies into the current rallying efforts for more housing supply. Panelists such as Celeste Cantú (Santa Ana Watershed Protection Authority), Hon. Vertan Gharpetian (Glendale), Steve Kellenberg (Irvine Company), Mike McKeever (Sacramento Council of Governments), and Patrick Tighe (Tighe Architecture) emphasized the need to think holistically when incentivizing and building more housing. TPR presents an excerpt of Cole's panel.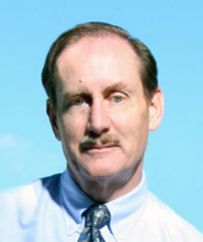 "We purposely introduced the housing topic as far away as possible from topics of density and affordable housing. We taught ourselves, and our local elected officials and stakeholders, that housing demand comes from growth in the economy. The economic growth in a region sets the future course. From that comes population, workers, and need for housing." – Mike McKeever, Outgoing Chief Executive Officer, Sacramento Area Council of Governments
Rick Cole: Our goal today is not to solve California's housing crisis. Our goal is to coalesce around a few sensible ideas and form a consensus.
After all, much of why we find ourselves here today has been the sterile debate that pits different interests, and even solutions, against each other, instead of finding the common ground in our diverse state.
Mike, you've been a great leader in putting these pieces together as the longtime leader of the Sacramento Area Council of Governments—the equivalent of SCAG here.
Mike McKeever: In the Sacramento region, we have concluded that a big part of being able to succeed at these often financially and politically difficult implementation items is setting the stage correctly.
A little more than a decade ago, we went through a process we called the Blueprint. We tried to find the leverage points to influence the long-term future trajectory of the region. The underpinnings of that, in terms of planning philosophy, are really important.
The first was to start at a regional scale. Economies, housing markets, physical systems like transportation, and air quality, as well as other natural and social systems, function at a regional scale. They're not all accurately understood and explained by what happens on your block or with your next-door neighbors.
The second was to look at a long timeframe. Many of the necessary decisions are incremental, and you have to add up their impacts a few decades down the road to figure out what their cumulative effects will be.
The third was to be truly integrated in our thinking. Geographically, that meant putting neighborhoods, cities, and counties together. Topically, it meant not talking only about land use, transportation, air quality, natural resources, housing, or the economy, but about all those things—because in the real world, they interact with each other. You can't understand one of them in isolation of the others.
And finally, it meant aligning all of the various plans: the regional plan, the city and county general plans, specific and community plans, all the way down to individual entitlement actions. We wanted to make sure that, as we moved toward implementation, we wouldn't lose everything we had learned upfront.
Housing was a critical part of that long-range growth scenario planning process, in part because housing takes up most of the land. Housing needs a lot of space; in any urban settlement pattern around the world, it takes up a lot more land than employment.
We purposely introduced the housing topic as far away as possible from topics of density and affordable housing. We taught ourselves, and our local elected officials and stakeholders, that housing demand comes from growth in the economy. The economic growth in a region sets the future course. From that comes population, workers, and need for housing.
Rick Cole: Steve, talk about the key things we need to address based on your experience developing affordable housing. 
Steve Kellenberg: Usually, when we build an affordable-housing project, it is a component of a larger development we're doing in Northern California or on Irvine Ranch. On top of the affordable component, we have park fees, traffic mitigation fees, and social programming requirements. All of these things stack on additional costs, making housing more and more difficult to provide.
Many projects the Irvine Company has done over the last few years are ones that some people would use as examples of what not to do. They're not transit-oriented, they're low-density, and they're freestanding projects. But they're built.
There is a preference these days for doing integration and mixed-price within a project. Our projects are not that. They are mixed in in a larger way: mixed into a community, a district, or a neighborhood.
Despite being below-market-rate housing, aesthetically and design-wise, they blend in completely. They're located next to parks and schools and trail systems, and they're very much integrated in the lifestyle of the community. Integration can take various forms of expression.
The reason we choose to build freestanding projects is very important: They can use tax-exempt financing. We've found that tax-exempt financing is a huge determinant in our ability to produce affordable housing. In fact, there's a linear relationship.
We all know that to achieve affordability, we need and to balance the supply/demand dynamic and build more housing overall. Leadership at the local level can make a huge amount of difference. City staffs, city councils, and mayors have to step up.
I worked on a project in Azusa when Rick was city manager there. He provided incredible leadership, pushing through a very controversial housing project. At the same time, I was working in Pasadena on a project of the same scale. We didn't even get to first base, because we didn't have that leadership there.
Rick Cole: We don't often talk about natural resources when we talk about housing. That's a mistake. Clearly, water is now a key issue in where—and whether—housing will be developed. Let's turn to Celeste Cantú, who has long been doing visionary thinking how we can integrate the environment into the production of quality housing.
Celeste Cantú: In the 19th century, water management worked like this: You found some water, and you made sure nobody else got it. We built our ranches and located our cities where there was a source of water. We went to it.
In the 20th century—the wettest century of all the centuries, on which all of our water policy is predicated—we had lots of money, so we started building big infrastructure to move water to where we had people and economic activity. In California, two-thirds of the water falls in the north, but two-thirds of the people live in the south. So we moved water from north to south.
Guess what? That century is over. It's the 21st century, and we need a new water strategy.
We have to remember that water is both infinite and finite. Earth has no new water. All the water we have to work with today is all the water the world has ever seen. Mother Nature has recycled it since the beginning of time. Our 21st century water strategy has to be about managing that cycle.
It's not that we develop—after all, we have to—but how we develop that makes all the difference in the world for how much water we have to work with and the quality of that water.
For example, do you grade so that water flows into gutters and travels great distances on curbs—picking up toxicity and fertilizer and waste—until it hits a river with toxic sludge, which you then have to pay to clean up? Or do you direct your water flow along a median strip into a self-cleaning, constructed groundwater replenishment zone, where Mother Nature can do that work for us?
Construction is our friend—and new construction is much more water-efficient than old construction—but it's got to be in the 21st century, and it's got to include water at the table.
If you want to move forward, do so in a way that includes water.
Rick Cole: Let's take up the challenge of quality versus quantity. Oftentimes, planners and pro-housing people butt heads because good design is pitted against the production of housing. How do we ensure that the housing we build is of such high quality that it has a greater level of acceptance in the community—so that communities can be pro-housing?
Mike, does the quality of new housing—not just the buildings themselves, but how they fit into the community—have an impact on how communities embrace or reject housing? 
Mike McKeever: Absolutely, and that's one of the challenges we had in the Sacramento region. When you're trying to get a new type of project accepted in a community—perhaps higher density, or more mixes of use—it's critical that the first new products that come in are high-quality.
As soon as people see good quality, in my experience, they stop thinking about how they're looking at a four-story building or 80 parking stalls or 40 units to the acre. Instead, they look at it and think: "I like that." That's how it meets the market test, and it starts to spread.
We're finally at the point where we're seeing that happen in the Sacramento region. As Andrés Duany once said, "It's not how dense you make it; it's how you make it dense."
Rick Cole: Steve, despite the additional costs you mentioned in developing below-market-rate housing, you also emphasized not cutting corners or compromising in the design. How do you manage that?
Steve Kellenberg: Much of what we build off of the Irvine Ranch is for our own portfolio, and we hold it forever; we'll never sell. So we have inherent motivation to do high-quality construction—in terms of both fundamentals and appearances—because we want our buildings to maintain their value for the long term.
We had to learn about fitting into existing communities the hard way. What we've learned is that we have to start by understanding the context of where we're building, and really get in touch with the neighborhoods. Believe it or not, often the city staff and councilmembers don't understand the values, opinions, and forces within neighborhoods. We've learned that we need to figure it out ourselves very early on.
Going forward, a lot of new housing is not going to be greenfield development, which relies on a certain economic formula. Rather, it's going to be redevelopment, which is much more difficult. You need to meet a certain threshold of density in order for it to make economic sense.
But building that density in, or directly adjacent to, an existing neighborhood can get ugly pretty fast. We work with city staff and the community itself to find the golden mean—that very fine line—of the most density and the least impact on the neighborhood.
Rick Cole: You referenced a project you worked on as a designer in Azusa when I was city manager there. An earlier version of that project—a more suburban and, frankly, poorer quality design—was rejected by voters 60/40. After the community had the opportunity to be partners in the design, your design—which was nearly the same density—got 70 percent approval. That was an example of hitting the sweet spot.
Steve Kellenberg: That was also made possible with your leadership, of course.
Another model that we've found very successful is when a city, recognizing that redevelopment in or adjacent to an existing neighborhood is going to be very difficult, takes the initiative to locate other areas in the city—perhaps more industrial areas, business park areas, or commercial corridors—and creates a neighborhood that it feels like it belongs there. Cities that have done that have been very successful in getting more housing built more quickly. 
Rick Cole: Mike, what has your experience been in the Sacramento region? The cities of Sacramento and West Sacramento, in particular, seem to have developed a significant amount of housing in the current climate.
Mike McKeever: We're finally starting to see infill and higher-density housing at volume. There are multiple reasons for that, including the recovery of the economy and the rise of property values. But the cities of Sacramento and West Sacramento have also, in different ways, attained a very high level of performance in encouraging and permitting housing.
About a decade ago, Sacramento adopted a very good general plan. They got all the integrated, comprehensive parts right, as well as the infill agenda and the densities. It was aggressive without being crazy. And then the bottom fell out of the market. But they did a smart thing during the recession. They knew their zoning code did not enable them to implement the general plan. Somehow, they raised the money—out of their own funds—to comprehensively update their zoning code. The two big-ticket items were parking ratios and allowing more ministerial versus legislative decisions.
As soon as Sacramento adopted that zoning code and the economy started to come back, all of a sudden dozens of projects started to spring up, from four to 20 stories.
When we say in these big plans, "This is the kind of development we want," it is so critical that in the implementing documents, we walk that talk. We need to make it clear that the welcome mat is out for developers who want to put their risk capital on the table to build what the policy says we want to build. 
Rick Cole: Zoning has been part of the problem over the last 100 years. It has segregated people by income and, in America, by race—overtly in many cases, covertly in others. Moreover, there are seven parking spaces for every car in Southern California—which is why there are no homeless cars, but quite a number of homeless people. What can we do to fix or replace our zoning codes? Celeste, how does water fit into this conundrum?
Celeste Centú: The water community has to work along with the housing community on zoning problems. We're often suffering under 20th-century, or even 19th-century, zoning that no longer speaks to our needs—and that doesn't incorporate water very well at all.
We have a water element; it's discretionary. We've been pushing the Governor's Office of Planning and Research for water element that is predicated on a watershed. We know what needs to be done, but it's not codified, and it's not integrated.
Of course, not everybody is there yet. If you ask many water people what they're concerned about in terms of the zoning code, they'll say, "I'm sorry, you have the wrong department." But the fact is that the way we articulate a 21st-century zoning code and a 21st-century general plan has everything to do with whether or not we have the quantity and quality of water to make our lives livable in California.
Rick Cole: We talked about the centrality of leadership at the local level. This discussion is also indicative of the central role that regions can play, and how important that can be.
Hasan Ikhrata (and SCAG's elected leaders who have stood by him) have done an extraordinary job in the last eight years of taking what had been primarily a transportation agency and truly integrating in all of the dimensions we've talked about: working with the private sector, resource management, housing, social concerns, education, and particularly, the regional economy.