In a case that truly exemplifies the crisis of city planning in the Los Angeles area, Beverly Hills residents will vote next month on Measure HH to determine the future of just one development: the Waldorf Astoria on the corner of Wilshire and Santa Monica Boulevards. Beny Alagem, the project's developer and owner—as well as the owner of the adjacent Beverly Hills Hotel—joins TPR to discuss his vision for the hotel, which he has designed to stay one step ahead of the market and on the cutting edge of sustainability. He also explains why his plan to create a 1.7-acre public park has garnered opposition and controversy within the small, affluent city—and why he chose to skip the approvals process and leave the future of his project up to the public.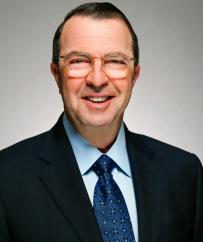 "When there is no leadership, no cohesiveness, and lots of division, politicians are basically not performing their job of creating an outline and a clear vision for the city. Then private enterprises, developers, and entrepreneurs explore their own visions." - Beny Alagem
Development in Beverly Hills is never easy. But your Waldorf Astoria project—on the local ballot for the second time now—is a good case study of just how challenging development on the Westside has become. Let's start by describing your project.
Beny Alagem: In 2008, the Beverly Hills City Council approved our plans, which included the Waldorf Astoria on the corner of Wilshire and Santa Monica and two condominium buildings on Merv Griffin Way. Those three streets form a triangle. One condominium tower, on the Santa Monica side of the triangle, was 18 stories. The other, on the Wilshire side, was eight stories. We also received approval for a conference meeting room on the Wilshire side.
In all, 170 rooms in the Waldorf Astoria and 110 condominiums between the two towers were approved by the City Council in 2008.
Then, the opposition mounted a signature collection against us and took us to the ballot for a referendum. In November of 2008, we won that referendum by a very slim margin—just 129 votes. That's why today, the Waldorf Astoria is under construction. It is set to open in 2017.
You've now proposed changes to your plan. What transpired since 2008 that led you to rethink and amend a plan that was already approved?
Over the years, I have always looked at the competitive landscape—at what's happening from Downtown all the way to Santa Monica. Right now, there are around 4,000 hotel rooms either under construction or in the planning stages. We need to differentiate ourselves. We need to be dynamic, not static.
The Beverly Hilton is a 62-year-old hotel. When I bought it in 2003, it was starved and fatigued. I invested $100 million, and we redid the whole hotel. We took everything down to the studs and totally rebuilt it. But that's not enough.
In order to compete with the cool and elegant hotels that are coming onto the market today, we needed to be different. And to me, living in LA, there is nothing that could differentiate us more than creating an open space.
The open space not only provides a beautiful green space surrounding the hotel, but also creates a 1.7-acre public space for local residents to enjoy year-round. The 2008 plan includes an eight-story building on Wilshire Boulevard that blocks much of the hotel from the street. This new plan removes that building and creates a beautiful park that can never be built on.
I'm fortunate enough to have a nine-acre property and two great hotels, one of which—the Waldorf Astoria—will open in March, and the other of which has a long and important history in Beverly Hills. I want to create a beautiful outdoor park, which we will maintain to the highest degree of elegance, with programs for the public. That will differentiate us for the next 60 years.
How does your new plan reconfigure the Hilton property? 
Before receiving our approvals in 2008, we had 19 public hearings on the Waldorf Astoria development. Over the course of three years, we were totally vetted by the Planning Commission, the Architectural Commission, the rest of the City Council, and other city entities.
According to our various consultants, the amended plan is totally compliant with our original environmental impact report. I am not adding one square inch, a single sellable unit, or any new uses. The only change relates to the height.
Everything remains the same—except moving the eight stories originally planned for the Wilshire building to the top of the building on Santa Monica. In essence, I want to combine the eight-story building and the 18-story building into one 26-story building. Why? Because that would allow me to open up 1.7 acres for a publicly accessible park adjacent to the hotel.
Why did you choose to skip the city's planning process and go directly to the ballot to effectuate this plan? Why not go through the city's legislative and planning processes to amend your project?
We already went through the process. What happened to us in 2008, after our project was approved by the city? Opposition mounted and took us to the ballot anyway.
Since we are fully compliant with our environmental impact report other than the height, I'm going directly to the voters.
I believe in individual vision. To me, the best process is bringing the issue before the residents. Let the people make the decision.
The Initiative process has been part of California law for more than 100 years, and thousands of Beverly Hills residents signed a petition this spring to put the Initiative on the ballot. The question before voters is simple: do you prefer the 2008 plan with two buildings and no public park, or the Measure HH plan with one building and a 1.7 acre park.
The one significant opponent of yours apparently is a fellow developer, Wang Jianlin's Wanda Group, which is proposing a new hotel in its One Beverly Hills project adjacent to your property. Is that typical—two competing developers contesting local land-use decisions via ballot measure? 
No, it's very atypical. We are very surprised at it. I don't know what their motivations are. Of course, they are before the Planning Commission and the City Council right now to try to get 200,000 square feet of residential space changed into hotel space for their project.
I have no problem with their project, except—and we've said this publicly at Planning Commission hearings—that they have placed their loading dock in front of the entrance to the Beverly Hilton. They have eight acres; how about moving it somewhere else? Surely there's space elsewhere for the loading deck. That's our main beef with them, yet they're attacking me nonstop.
I think there must be more to their opposition than our one ask. They may have political motivations; they may think it will help them with the City Council or the mayor, who objects to our project. 
In fact, three planning commissioners and three City Councilmembers signed onto the initiative against our project. There must be some other interest here.
My only aim is keeping the Beverly Hilton relevant and competitive. That's a benefit to the residents, because they get 18-19 cents of every dollar we bring into the hotel. We are the largest employer and the largest independent hotel in the city of Beverly Hills.
We are in a very interesting situation. But I am confident in the residents. Whatever they decide, that's what it will be.
To confirm: Even if Beverly Hills' Measure HH should lose in November, you would still build out the original project that was approved in 2008? 
Absolutely. If our amendment is not approved, we will go forth with the original plan to build both an 18-story building and an eight-story building.
In other words, I'll either build Plan A or Plan B. Plan A—the new plan, with the 1.7-acre park—is much better than Plan B, with two buildings.
I already have a tall building approved. If you don't like a height of 26 stories, you won't like 18 stories, either. But we're offering a park in exchange for that height difference.
You cannot tell the difference between 18 and 26 stories when you are on the ground. But a 1.7-acre park will be noticeable.
I want to open a park—plain and simple.
Turning back to the development itself, what are you most proud of in its design? What are the state-of-the-art components?
We are very proud of the fact that 100 percent of our irrigation, both for the new park and for the Waldorf Astoria, will be recycled water. I think we're the only one in Beverly Hills—and probably the only hotel in the state of California—to have equipment already installed for water recycling.
We're also striving for our buildings to reach the highest level of sustainability, which is the LEED Gold ranking. We're not sparing a penny on that.
A central issue arising from Measure HH is who should be the steward of a city's built environment—who should choose, and enforce, a city's planning vision. How do you answer that question? 
Measure HH is extremely consistent with the planning vision the City government approved for this site eight years ago. The ballot measure ask for an amendment that basically improves the plan by reorganizing existing approvals. Our residents want a vision for the next 20-25 years. But before you can have that, you have to have a strong elected leader who can engage with residents about the vision, and then make a final decision.
For that, you have to have cohesiveness among politicians. When there is no leadership, no cohesiveness, and lots of division, politicians are basically not performing their jobs. And when they don't perform the job of creating an outline and a clear vision for the city, then the problem starts.
That's why private enterprises, developers, and entrepreneurs are exploring their own visions with the residents of the area that they live in.
Suppose you someday decided to run for Mayor of Beverly Hills. What would be the 20- to 30-year vision you would share with Beverly Hills electorate? 
I would take a step back and look at what created Beverly Hills. We must look at our history in order to see what happened, and how Beverly Hills became what it is today—and also not to repeat mistakes that were made.
The city of Beverly Hills started with one of the greatest hotels—the Beverly Hills Hotel. It was founded by Margaret J. Anderson, whose family had another hotel in Hollywood. She came to Beverly Hills—then an empty area—and put it on top of one of the hills. Nothing was around it.
Look at what's around it today. You can't find a home around there for less than $10 million. They're all in the multimillion dollars.
The hotel was a good neighbor: They created something that people wanted to be around. Today, people are proud to say, "My home is next to the Beverly Hills Hotel."
Or take Rodeo Drive. Rodeo Drive was essentially created by four entrepreneurs. They saw this street, as it was then, with gas stations and some small restaurants and horses crawling around, and they had a vision of creating a beautiful main street for retailers. But they needed to bring the people.
For 10 years, they traveled all around the world on their own expense to bring retailers to Beverly Hills and to create the name Rodeo. That had a tremendous impact on Beverly Hills, and people developed around it.
That's our history. Today, why do people move to our city? First of all, because it's a beautiful, safe place. You can walk around at any time. We have a strong police force. We have a great school system. You want your kids to grow up here.
But years ago, we were ranked as the fourth best place in California. Today, we're at around 100th place.
I look at the City Council, and while it's good that they are representing and protecting us, what we don't have is participation. I have nothing against the individuals in City Council, but probably less than a third of residents are voting to elect these officials. I think the timing of local elections should coincide with major state elections so that more people get involved.
Another issue I see is the appointment of volunteers to the different commissions. We must look at their backgrounds. We must look at their experience and understanding of urban development—especially for the Planning Commission. This is not the job to learn on the city's expense. You have to have at least basic knowledge and the skillset to analyze cases that are brought to you. Most importantly, that commission needs to fulfill the vision of the city and its leaders.
We need open discussions. What's best for everybody? Let's have a lot of Town Hall meetings and civilly talk about it. As it is, when my team presents before City Council or the Planning Commission, we have three minutes to speak and that's it—and sometimes we're even interrupted and not given more time.
Business and government must meet together and have an open-table discussion. We can have disagreements, but at the end of the day, we need to understand what brings the city's lifestyle and quality of life to all the people.
Should a hotel designed in 2016 be any different from a hotel designed in 2000?
First of all, size is a difference. A standard room in the Waldorf Astoria—the minimum size—is 640 square feet, including the balcony. We've also increased the size of our suites to raise the level of luxury.
Secondly, entryways are now wide and welcoming. When you enter the hotel, you get the feeling of an open space.
Another thing is technology. The backbone of the Waldorf Astoria is that it has the fastest Wi-Fi of any hotel, and can adapt to any technology from your phone or device. It will be an app-driven customer experience, where you can contact the concierge or open up your room with an app, as well as through traditional methods. We've prioritized personalized service to make our guests feel at home. 
Finally, what do you anticipate will be the result of Measure HH in November?
I trust the people of Beverly Hills.
I trust that they can separate between the thrown stones of misinformation. The public here is a smart public. They will all welcome a park.
It's hard to imagine fighting the addition of 1.7 acres of open space. Replacing a building with open space and increasing the size of the 18 story building by eight stories? That's a tradeoff with great long-term benefits. Still, we've had difficulties—so we've been meeting every night with residents to talk them through the real, simple story here.