Bill Witte, CEO and Chairman of Related California, one of the largest developers of urban and multifamily housing in the state, recently gave a keynote at the BisNow Annual Multifamily Conference in Los Angeles that served as a call to action for developers to actively participate in the current planning and development process. Witte, previously a San Francisco Deputy Mayor for Housing and Neighborhoods and Director of the Mayor's Office of Housing and Economic Development, explained to the audience that the fight over implementing well-meaning affordable housing and density initiatives needs engagement from developers to find solutions. After his keynote, TPR followed up with Witte to inquire how Related California, one of the nation's largest housing developers, has succeeded in repeatedly building lauded affordable housing.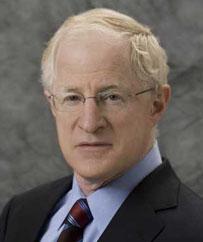 "It behooves all of us to step back from our entitlement and financing, and band together to have neighborhood discussions to resolve some of these matters." -Bill Witte, CEO and Chairman, Related California
Excerpted remarks by Bill Witte to BisNow Annual Multifamily Conference
There are some storm clouds out there, especially in California, which may have a big impact on what all of us do in the real-estate industry.
In San Francisco, there are going to be between 28 and 37 local initiatives on the November ballot—probably half of which have something to do with real estate. Not to mention that in June, the Board of Supervisors and voters passed a ballot measure increasing the inclusionary zoning requirement from 12 to 25 percent.
In LA, we will soon face at least two initiatives that broadly affect major development in the city. The first one, on the ballot in March 2017, is called the Neighborhood Integrity Initiative. It would put a two-year moratorium on any development in the City of LA that requires a variance, plan amendment, or any significant change from the existing rules. Even in a city that has very few rules, which would be very challenging.
In response to that, a coalition of non-profit affordable housing developers and building trades unions is sponsoring Build Better LA, a measure for the November ballot. This is, to me, simply a no-growth variant. It would put a moratorium on these projects unless you build a project with 100 percent affordable, and—not or—you pay prevailing wages.
There is some reason to believe that if the November initiative passes—which would seem to allow at least some projects to go through—then a lot of the political community would support the March initiative, rather than appear to be on the "wrong side" of the issue.
I don't mean to belittle the fact that LA faces an affordable housing crisis. But every 10 years, in the middle of a boom, there is a call to pass a housing impact fee, and stop or slow development. The City of San Jose recently passed one, and there's discussion throughout the Bay Area of bringing it to other communities. Taken collectively, we've got a serious problem.
Why does this happen? Is this just a point in the cycle?
No. It's because there's perceived inaction at every level of government. As a result, people throw up their hands.
In LA, other than an unfortunately failed attempt in the Hollywood area, there has been no updating of Community Plans. Developers are accused of negotiating to make a deal, but it's more like stumbling our way through the process and getting to the point of working with our Council office, making a deal, and hopefully getting it through.
Neighborhoods surrounding the project then say, "Where'd that come from? Where does it say that you can build that tall?" I'll tell you where: state policy.
The state keeps passing well-meaning initiatives—like SB 375, dealing with urban infill, or SB 1818, dealing with density bonuses for affordable housing. The only way these policies work is if you either conform Community Plans to them, or allow exceptions.
You can see what's coming: There are all these state policies, and there are now initiatives that are going to counter those policies. If we continue to do ballot-box planning, we are headed toward a situation of no-growth controls that increase housing affordability requirements.
Who is hurt the most by all these things? Small and medium sized developers—who can't hang in there for five years to wade through the process, whose financing is a little more tenuous, and who now require that much more capital. Add transit impact fees and other impositions, and the numbers get really problematic.
Governor Brown, who frankly has not been a major advocate for housing, recently proposed what is commonly known as a by-right initiative. It's a fairly modest proposal. Basically, it would say that if you are developing a multi-family or single-family residential project, if at least 20 percent of the units are affordable to 80 percent of the median income, or 10 percent are affordable in a transit-oriented development location, you would effectively be exempt from CEQA. I can tell you, that's two to three years off your schedule right there.
Even though the governor has says affordable housing subsidies are inefficient and don't do much, he has allowed $400 million in the state budget for that purpose—if the by-right initiative passes. [Update: The Governor's current proposal is on hold as major labor, environmental and tenants groups have walked away from negotiations over the Governor's plan.]
With all of these actions in policy, I implore you to get involved in some respect. The default developer response to this climate is typically: "Let's see, do I have any project affected by these things? How do I grandfather it? At worst, I'll wait until the next cycle."
Either that, or they go to councilmembers and legislators' offices and just fight these things: "This is un-American, this is socialistic, etc. etc."
But the issue is not going away. We all need to get involved. We all need to sit down—developers, community folks, etc.—with our elected officials, and say, "There has to be some serious community planning done."
We're not going to get everything we want. That's number one. Number two: If something is really out of context—and I can name three or four projects across the city right now that will become poster children for the Neighborhood Integrity Initiative—then it probably isn't right.
We're going to have to address the so-called "community benefits" side—affordable housing and other things. These things tend to be viewed in silos; we don't address them together. But that's how we end up getting the worst of all worlds. We need to talk about community benefits in a holistic sense.
We also have to ask some questions of our opponents. The population has grown. California is rapidly creating more jobs, and jobs are a good thing. We have to say to the Neighborhood Integrity people: "Where are you anticipating accommodating these people, other than 'not in our neighborhood'?" 
I'm not trying to be glib; believe it or not, these conversations rarely happen. Sure, when we're doing individual projects, we'll talk to communities, and we think we're pretty good at that. But these initiatives are going to preempt everything you're doing on a project-by-project basis. It behooves all of us to step back from our entitlement and financing, and band together to have neighborhood discussions to resolve some of these matters.
We have between now and the end of the year to figure out a response—which will ultimately have to come out of City Hall—that will take the wind out of the sails of those who would say, "Maybe we don't agree this is best either, but no one is doing anything." And I don't see that yet.
The last thing that would be nice—which I hesitate to even mention—is some form of regional planning. Look at LA County, with 114 jurisdictions. Why do you think there were redevelopment uses and other things in some of these small communities? Because every single one of them had their own planning, zoning, redevelopment boards.
Guess what? Not everybody's equipped to do that. And housing market supports are metropolitan or regional; they are not simply local.
This issue goes beyond just being in our self-interest—which it absolutely is. It's part of our civic duty. When people start thinking of the development community a little more that way, we might get a slightly better outcome.
Afterwards, The Planning Report sat down with Bill Witte to follow up on his remarks.
In your remarks, you mentioned the conflicts between state policies and outdated Community Plans. Can you elaborate on that challenge?
Bill Witte: There seems to be a recognition at policy levels, if not political levels, that smart growth and transit-oriented development should be encouraged, and that density bonuses, if implemented smartly, can be a means of increasing smart infill development and/or affordable housing. But local resistance to a lot of these initiatives tends to limit their applicability.
Share an example of where Related has been able to build successfully. 
One of our most successful projects, which is now a finalist for the ULI Global Award of Excellence, is our Ocean Avenue South project in Santa Monica.
It's a city-owned site that we won in a competition in 2006. It has 158 luxury condominiums on two sites and 160 low-income affordable rental apartments on a third site, with 20,000 square feet of retail included in it. As part of the overall development, the city paid for the development of Tongva Park, an award-winning public park.
It encompasses mixed-income, mixed-use, and open space. The city granted us more density and more height than the original Civic Center plan in Santa Monica allowed, driven in part by urban design issues wherein they acknowledged there were trade-offs between height and open space, but driven politically, largely, by the inclusion of affordable housing.
The condos have completely sold out at record prices. We've had no incidents between condo owners and their affordable-housing neighbors—a project that we own in partnership with Community Corp. of Santa Monica, and that we manage. Retail is essentially fully leased. Everything has been successful.
That said, it's two blocks from the ocean in one of the highest-end real estate markets in the state. Because it's so difficult to build in Santa Monica, there's virtually no competition. So as successful as it is—and even though it embodies a lot of state policy initiatives—it's not going to be replicable in that many places.
Why is the success of this project unlikely to be replicated by other housing developers?
Related is the state's largest developer of mixed-income rental housing. We've found that that model works best where market rate rents are very high, both because of the economic ability to accommodate some affordable housing and because the inclusion of affordable housing won't lead to resistance in leasing the market-rate units. Mixed-income works in San Francisco and in parts of LA, but it's not going to work everywhere.
Also, this was a city-owned site, so the city was able to guide and manage the process. As a result, they were able to obtain a series of public policy goals in a premier location. And even though the pre-development process was extensive, we didn't have to take down the land until we were ready to start construction.
Most sites are privately owned, so you have far less flexibility, particularly in negotiating purchase price of the land. If the city is not involved, sometimes entitlements and approvals can be more challenging. 
A theme in the opposition to the Neighborhood Integrity Initiative is that current zoning laws are the obstacles to building our way out of the affordable housing shortage. Could you speak to the role and the continued value, if there is any, of zoning?
Speaking as a developer, developers like rules. We may complain about them bitterly, but we prefer them. If you have rules, you can analyze potential investments and underwrite whether or not projects are going to make sense. Zoning is part of that calculus.
We can debate what kinds, and what incentives or lack thereof there should be, but for comprehensive planning, zoning, and even re-zoning, is necessary.
 For example, after lengthy neighborhood processes over the last 15 years, San Francisco implemented comprehensive re-zonings of hitherto un- or under-developed areas in the South of Market, Central Waterfront, and Eastern neighborhoods areas. That is where 90+ percent of the development in San Francisco is now occurring.
Needless to say, there are still debates about affordable housing and about all this development happening at once. But there was a rational process that implemented new zoning areas with a variety of community benefits, and also incentives, baked in. That's the only real way to get past these ongoing disputes about what should or should not be built in various neighborhoods.
Why, in your opinion, has it been so difficult for LA to come up with rational rules to which developers can conform?
The answer isn't earth shattering: LA is a huge place with very decentralized policymaking. Getting things done on a citywide basis is extremely difficult.
Councilmembers—who represent very large districts of 400,000+ people each—have historically been loath to give up their prerogative. They are the first line of defense, if you will, for neighborhood groups who come to them. To simply defer to professional planners, or some bureaucratic process, is politically very difficult.
It would be better for the city to go on a district-by-district basis, rather than try to do everything at once. That would allow them to focus on areas that are, or could become, the locus of new and managed development—the Arts District in Downtown comes to mind—or alternatively, on areas that have the highest real-estate values and the greatest job growth—say West LA.
It's not like the city hasn't thought about this approach before. They tried to do it several years ago, beginning in Hollywood. Hollywood was a perfect place to start: It was a redevelopment area that was beginning to experience a lot of growth and development interest.
With the benefit of hindsight, and having spoken to involved officials, I would say that they probably rushed the process, and left themselves vulnerable to a lawsuit. The EIR for the rezoning was successfully challenged, and now we're back at square one.
Another issue is that there are insufficient resources at the Planning Department to take this on.
You've spoken about the need for the development community to address the challenges of affordable housing. Comment on TPR's recent interview with John Given, vice chair of LINC Housing, in which he advocates for preserving operating multi-family housing. Is that a response to this crisis that's been neglected by cities and the development community?
John's basic point is certainly true: The vast majority of low-income people live in the existing housing stock, and therefore, policies should be aimed at preserving as much existing affordable housing as possible.
One of the reasons that approach has been neglected is that gaining control of privately owned stock is so daunting. In other words: What can cities really do?
Hard rent control, while it does help lower-income people, disproportionately helps people who don't really need the help. It also tends to freeze improvements by landlords to the existing stock, and it certainly freezes new construction.
The traditional tool—the only tool, really—that has existed for decades [to do what?] is the federal Section 8 rent certificate program. It has historically had bipartisan support in Congress, particularly for existing housing, because it enables people to better compete in the open market, which Republicans as well as Democrats have been able to embrace. It also enables a certain amount of mobility so people can move out of physically and socially undesirable conditions.
But another part of the challenge, which John alluded to, is that LA has a particularly large extremely-low-income population. This creates issues on the demand side. Even after preserving existing housing, there would still be a large population of people living below the poverty line. The larger issue of how you deal with the vast majority of people who are living outside of the subsidized stock, and for whom you'll never be able to build enough new affordable housing, is a real challenge.
In your remarks, you urged your colleagues in the development community to engage—or be left with ballot-box planning as the solution. Do you believe they will engage?
There's going to be tension between developers who have a project in process, and have to focus on dealing with that process, and those who are able to step back and take the longer view.
I absolutely think the development community would participate in healthy dialog. But there's no such thing as "The Development Community." It's going to be up to individual developers to decide how much they want to participate, and all sides are going to have to be willing to give up certain things.
I would like to see a little more leadership from City Hall to encourage this dialogue. People are going to the mattresses for these ballot measures, and it does sometimes appear that we're where we've always been.