Santa Monica is known throughout California and the nation for consistently positioning itself on the front lines of sustainability. Susan Cline, recently named director of the Department of Public Works, shares with TPR the city's self-imposed high standards for technology, customer service, and infrastructure. Cline describes Santa Monica's approach to staying on the cutting edge, cultivating creativity and experimentation, and fostering streamlined collaboration among divisions, departments, and other municipalities. In particular, she highlights the technological and regulatory innovations her department is piloting in the City Services building, which, when complete, will meet the most rigorous sustainability standard in the world. Just as importantly, Cline stresses that other municipalities—even those that are bigger or more complex—are replicating Santa Monica's success.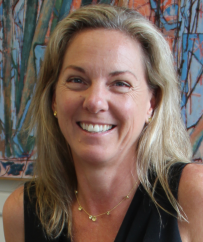 "Sustainability isn't an idea or a policy agenda item; it's how we do business ... All our work is done through a sustainability lens." - Susan Cline, Santa Monica Public Works Director
You were recently made director of the Santa Monica Public Works Department by City Manager Rick Cole, having previously been assistant director. The department, and the city as a whole, is known for progressively pushing the envelope on sustainability. How are you planning to approach that challenge?
Susan Cline: I've embraced it. Our staff is looking to move the needle on sustainability. Sustainability isn't an idea or a policy agenda item; it's how we do business. It's how we deliver our services to the community. All our work is done through a sustainability lens.
For example, one of our current projects is the City Services building, a 40,000-square-foot addition to our historic City Hall. Our goal is to achieve the Living Building Challenge, which is the most rigorous sustainability standard in the world today. It requires us to achieve net-zero water and net-zero energy, and to be Red List-compliant. We'd be the first public building in the US to meet this tough standard.
To achieve net-zero water in our very dry climate is a real hurdle. The only way that we could meet our water budget was to stop flushing potable water down the drain—literally. We moved from toilets that guzzle water—even with the most efficient fixtures—to composting toilets. We're using a foam-based flushing system that requires about two tablespoons of water per flush, and we are going to compost onsite.
Our hope is to work out an agreement with Hyperion to take our solid waste, which they already compost, and deliver it to the Central Valley as a commodity. We're trying to plug into that system and support that industry, but we need to break down the regulatory barriers to get there. We're working very closely with the county Department of Health and with our building official to address the regulatory hurdles that don't allow for this kind of innovative system.
Industry can move a lot faster than regulatory processes can, so we're doing our part, through our projects, to help create a system that supports innovation and sustainability, rather than continuing to put up roadblocks along the way.
Regarding the City Services building, elaborate on what other sustainability investments are being made.
We have a smart building system that will open and close windows, taking advantage of our costal breezes. We have radiant heating and cooling, which will actually provide a more consistent environment than your regular forced-air system—where one person is getting a blast of cold air and everyone else in the workplace is having hot flashes.
We're also setting the temperature points a little bit warmer in the summertime. Based on our research and site visits to similar projects, the temperature set point in the building isn't necessarily what makes it comfortable. It's really the delta between the exterior temperature and interior temperature. It's maintaining a greater connection to the seasons, to what your body's experiencing in the natural environment, and to how you transition into the built environment.
We're also building out a lot of solar infrastructure. That's a critical component to our energy production.
Being Red List-compliant is still a challenge for us. We just finished Design Development, and we'll soon be diving headfirst into the materials issues. 
How do you, and the city, stay abreast of the cutting-edge technologies in market and about-to-be in market? How do you calculate those ideas into the value of investments you think the city ought to be making?
We stay engaged. We're very blessed here in Santa Monica to be in a city that prioritizes staff development. We're encouraged, not only by the city manager but also by the council, to provide staff training and to put staff in a position to network with colleagues and industry leaders.
This has been profoundly helpful in seeking out what is groundbreaking. When we do hit roadblocks, then we have a network of co-conspirators—innovators and industry leaders—who can help us vet ideas.
People who are likeminded, and who are also fighting the sustainability fight, want to help each other. I'm constantly inspired by the sharing of ideas at every conference or industry event I go to.
When we were looking at composting toilets, we went to Seattle to tour the Bullitt Center. We met with folks from King County and from the city of Seattle. In a five-hour period, we had met with an official from every organization and public agency that had a piece of that project review and approval process, because everyone was committed to helping others get it done.
That trip was a significant resource investment by Santa Monica, because it took a lot of staff. We brought our building official up there to ask the intricate process questions: How did you get this approved? What did each agency sign off on? How did you parcel it out? What did the Department of Health look at? What did the water utility look at? What was the county responsible for, versus the city?
That was valuable, and it happened because we have the leadership to support that level of effort.
Does the reverse happen—that is, do others come from the region and world to investigate Santa Monica's initiatives and sustainability investments? 
Yes. I'll soon be speaking on sustainability issues to the Ventura County Chapter of the American Public Works Association. They reached out to me because they know that Santa Monica is a leader in sustainability.
It is important to find out what's on the cutting edge compared to the bleeding edge, and to find out from other cities what is actually doable.
As director of Public Works for the city, you have significant responsibilities. In fact, you have 10 reporting divisions: the Santa Monica Airport; Architecture Services; Engineering Division; Water Resources; Resource Recovery and Recycling; Street and Fleet Services; Facilities Maintenance; Public Landscape; the Pier; and Administrative Services—the capital improvement program and operating budget. You have a $125-million annual operating budget and 510 employees. Let's begin with your airport responsibilities. What are the operational challenges arising from servicing and addressing public expectations related to the City's airport?
Public Works is charged with operations and maintenance of the airport facility, which is 227 acres. It's a challenge to meet community needs, given that it is still an operating airport embedded in a residential neighborhood.
The city council is taking up a resolution August 23 to close the airport as soon as legally feasible. Public Works is trying to work with the community on a vision for that that's consistent with Measure LC. We're expanding the current airport park by 12 acres and moving toward that vision whenever we can.
Real-estate development in Santa Monica is a constant. The necessity to reinvest in infrastructure must likewise be a day-to-day necessity. Elaborate on the service challenges.
A great example of how we manage this challenge is how our Street Services group operates. This group has done great work in systematically approaching street and sidewalk maintenance.
Every single street segment in the city gets inspected on a three-year cycle, while Downtown and high-traffic areas are inspected annually. We are able to keep costs down by employing summer interns.
We started that program about four and a half years ago. We're now in the middle of second three-year cycle, and our streets are in pretty great shape. Last year, we were able to add a line item into our capital improvement program to address our alleys, which many cities are unfortunately not able to do.
Alleys are critical infrastructure to our Downtown area. We have a lot of apartment and condo buildings in Santa Monica that rely on their alleys. To properly serve our residents and businesses, we need our alleys to function. 
What service issues arise from Engineering?
Even though we are a small city, our critical infrastructure is heavily impacted by daily visitors. We are also currently undertaking significant infrastructure improvements.
We're coming into the home stretch of rebuilding of the California Incline—the connection to the Pacific Coast Highway. That project has been a significant endeavor, and we will deliver it back to the community by Labor Day of this year.
The next big project on the near horizon is redevelopment of the Pier Bridge in the heart of Downtown, at the connection of our iconic Pier and Palisades Park. These major projects can be coordination challenges for our engineers, who work to maintain access and minimize the traffic impacts to our community. 
We live in an age in which people can get rides, food delivery, or groceries practically immediately. Santa Monica in particular is known as a community with high expectations. What lessons can you share about how the city builds consensus and maintains public support, given the frequency of physically disruptive infrastructure investments? 
It's complicated, but it isn't rocket science. For me, it all goes back to staff. The credibility that the city has in the community is thanks to the caliber of our staff—as well as our approach to supporting our employees.
Our team knows that they're empowered to innovate. They know that wherever they are within the organization—whether they're frontline staff helping to maintain the beach on a day-to-day basis, or they're engineers designing a bridge project, or they're in our fleet shop helping to maintain our sustainable fleet—they're empowered to make decisions and try new things.
If we truly trust our employees, if we cultivate a professional relationship and two-way communication, then we should want them to take action at that level. Not everything needs to come to my desk; not everything needs to go to a supervisor. If people are willing to push the envelope a little bit and take on a little bit more authority, then I'm here to support them to do that.
This approach has resulted in a workforce that consistently delivers. We hear from our council and from our constituents—the business community, residents, and visitors—what a beautiful place Santa Monica is to visit, because it's so well maintained. 
Until recently, City Manager Cole was deputy mayor for budget and innovation in the City of Los Angeles, where he was totally committed to data-driven governance and accountability to the public. How does his orientation to governing impact your work, and the ability of constituents to hold Santa Monica accountable?
Rick has definitely made that data-driven approach to decision-making and resource allocation a priority for Santa Monica. It's been a paradigm shift for us on some fronts, and it's helped to break down siloes that existed between departments and divisions.
One thing we're doing is integrating the city's service approach based on the customer. For instance, in our current system, one customer interaction might be recorded by 10 departments in 10 different ways. We're now looking into aggregating that information into one customer profile, which would allow the city to track our service to that individual—whether it was through Community and Cultural Services, Housing and Economic Development, or Public Works.
This represents a major change to how we pull data in, what we track, and how we integrate and report at the end of the day—all in the service of streamlining service delivery.
Can a city eight times the size of Santa Monica—i.e. Los Angeles—be as focused and accountable as your eight-square-mile city, in your opinion?
Absolutely. Santa Monica self-imposed the goal of breaking new ground and being on the cutting edge of everything. Other cities can, too.
One thing to keep in mind is that you won't be doing the same thing in every single neighborhood throughout the city of LA. Even in Santa Monica's eight square miles, there are different neighborhoods where we have to take different approaches. You have to take it in bite-sized chunks. 
Before you came to the city of Santa Monica, you worked for the Los Angeles Unified School District on its building program, which built more than 100 schools with tens of billions of bond funds. Observers at the time commented that the LA Community College District's program was more aggressive in pushing for sustainability, and driving suppliers to respond. LAUSD argues, defensively, that leading in sustainability on that program was unnecessarily costly, and took too much time. In hindsight, how do those two building programs inform what you're doing here in Santa Monica?
The Community College District's building program was full-force at the same time that LAUSD's program was progressing. There was a friendly rivalry between the leadership of the two organizations to see how many LEED-accredited professionals each group could get. My recollection is that LAUSD won. 
But going beyond the various green plaques, certifications, and accreditations, we were even able to effectively incorporate sustainability into some of the schools' operations.
For me, it's once again all about leadership. If sustainability is something you're passionate about, you're going to make the case for it. And if it's the right thing to do, there's a case to be made.
In our case, when we could show that there would be cost recovery at the end of a 15-, 20-, or -30-year period, that necessarily meant that we could also show cost savings or maintenance efficiencies. By incorporating building systems that require less maintenance, we could continue to make the case for sustainability elements into more projects. Ultimately, that's beneficial to the taxpayer. 
Lastly, if we had the opportunity to talk again a year from now, what would you like to be sharing as your first year's accomplishments?
A year from now, I would like to be reporting on a successful paradigm shift throughout the Department of Public Works toward integrated empowerment for every individual employee.
I'd like to say that we're truly communicating among the line-staff, supervisor, and management levels. We want to get innovation throughout the organization, and always be maximizing our service to the public. Creating a truly sustainable community is not an abstraction—everything that we do is framed by what we can deliver to the public at the end of the day.