Public agencies throughout the state and country are increasingly looking to public-private partnerships (P3) to help procure and finance needed projects. Likewise, an abundance of private capital is seeking infrastructure investments. At a ULI-Los Angeles forum in June, Amy Bodek, director of Development Services for the City of Long Beach, and Jeffrey Fullerton, director of Edgemoor Infrastructure and Real Estate, shared details and lessons learned from their partnership on the $520-million Long Beach Civic Center, which utilized an innovative P3 model to build a world-class civic center and provide social infrastructure in Long Beach for the next century.TPR presents a lightly edited transcript of their remarks.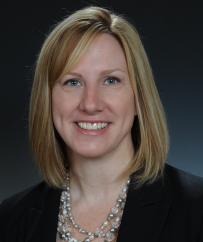 "The overall financial structure was a true DBFOM. We believe that we are the first municipality in the United States to do this for a social infrastructure building." - Amy Bodek
Jeff Fullerton: How do we apply public-private partnerships to public infrastructure—particularly public buildings?
One place to start is with the fact that public buildings often have maintenance issues.
From a building's inception to the end of its useful life, more than 60 percent of the cost of ownership is in the operations and maintenance. Yet for public buildings, we tend to focus on construction—the smallest piece of the pie, at 8-10 percent of the overall cost. That's because with annual budgeting in a political process, it can be tough to put aside reserves. Politicians have to make difficult decisions: replace the elevators in a building, or hire new policemen?  The maintenance it seems can always be deferred one more year.
The typical deal structure for a public building is this: The agency finds a piece of real estate, asks all the departments what facilities they need, and hires a designer. Then they find the lowest bid, sell some bonds to finance the project, and when it's complete, they operate and maintain it. That model works for probably 80 percent of the public assets in the United States.
The challenge with it, though, is that each of these steps occurs in a silo. There's not much synergy. The groups doing design, financing, and operations aren't talking to each other. And over the long term, that can become a problem.
We find a lot of value in the Design-Build-Finance-Operate-Maintain (DBFOM) model because it combines some of those functions—for better risk management and better design. Managing design, construction, financing, etc. as separate silos means that each of those siloes carries risk. But by combining these disciplines, we marry those risks. Putting all those things into one box gives us fewer boxes to manage. So through the continuum of the DBFOM, you continually transfer risk from the public to the private sector. One local example of a DBFOM is the Long Beach Courthouse.
The old courthouse was an unsafe environment. It was on a long list of projects needing state funding—and it was near the bottom of the list. By soliciting for an innovative and non-traditional public-private partnership, the state was able to accelerate the project.
The state was really keen on the maintenance issue. Building failures were causing  meant court proceedings to be delayed or re-scheduled.   Not surprisingly, it costs a lot to reschedule court every time facilities are down—and it equates to bad public service. 
Nobody wants to take time out of their day to show up for jury duty just to find the courtroom unavailable because the building failed in some way. Also, If you're someone seeking justice, delays don't inspire confidence in the system. Plus, it means housing prisoners until their court dates are rescheduled. So for this project, maintenance was a crucial issue.
That inspired a key aspect of this deal: the Performance-Based Infrastructure payment methodology. In real estate terminology, it's known as a direct right of offset or an abated lease structure.
In many buildings, maintenance issues do not affect rent. If the elevators are out, as a tenant, I can get mad at my landlord and I can complain. At the end of the day, I can even move out. But throughout that process, my rent doesn't change. In the courthouse, it does.
If an elevator goes out, there's a cost associated with each room it serves. It adds up to about $20,000 a day, with a cap of $250,000. In other words: If you fail to maintain or service that elevator, your tenants get to deduct $20,000 per day off their rent for each day it's down. That's quite a motivator, to deal with the repair immediately. It also  impacts how you approach the project in the front end.
It motivates you to design the building with long-term operation and maintenance in mind. You're more likely to put in quality systems and redundancies: Perhaps you'll put in five elevators instead of two, so the building can continue to operate if one goes out. Perhaps you'll install LED lighting even though it costs more upfront, because it will save money over the long term.
Working through all these elements of the project together enables you to make better decisions.   We always work to best value for our clients but with a DBFOM the value window is 35 years.  You consider lifecycle impacts and operations efficiencies in almost every design decision. The courthouse hasn't had any significant performance deductions to date. The model has proven true to its form.
Amy Bodek: As former executive director of the redevelopment agency of Long Beach, I am very familiar with the old model of public-private partnerships, where we underwrote land values. Redeveloping the Long Beach Civic Center was a new experience.
Our current Civic Center is an example of the old 1970s model of redevelopment. It was a beautiful example of brutalist architecture at the time that it was developed, and it was meant to exemplify what it meant to be a civic center at that time. But it is also a 15-acre megablock that doesn't at all fit into the fine-grained city grid of Downtown Long Beach.
The complex includes City Hall, the old courthouse, the main library, a park, and above-grade and subterranean parking structures, as well as a small piece of property that we've been hanging onto for years, not sure what we wanted to do with it.
Let me describe the condition of our city buildings. In order to keep the courthouse, which was built on redevelopment land, in Long Beach [after the dissolution of the CRA], the agency had to do a transaction with the state in which we basically swapped properties. They got the better deal: a couple of lots on several acres of land, on which they were able to develop a beautiful new courthouse. We got the old building—with all the original asbestos, broken elevators, and ghosts, and even a couple prisoners still stuck in the jails.
The City Hall building is a disaster. We'd been struggling for a number of years on what to do with it, because it is a huge maintenance issue. Every year when City Council asks for budget cuts from our departments, in order to continue maintaining roads and other essential things, we always end up cutting the maintenance of the City Hall. And that has not paid off.
After Hurricane Katrina, all local governments had to assess their essential services buildings. We knew City Hall was seismically challenged, but our assessment found that the seismic issues were far worse than we had thought.
It turns out that the towers, which serve exit functions, will fall off in even a moderate earthquake. Floors 4-14 will collapse onto floors 1-3, and of course, our fire department can only get to the third floor with their hook and ladder.
Things got to the point where City Council was seriously considering purchasing inflatable slides so that we could get out of the building after the stairwells fell off. We finally said, "This can't be right." Here we were watching the construction of a beautiful new courthouse building across the street, with our own Civic Center in tragic condition.
So we got to know some of the developers and financiers involved in the state's project, and learned about the DBFOM model. And we thought: "How hard could it be, really?" After all, if the state could do it, then surely as a local government, we could do it, too.
We had some lofty goals: a new building for our Harbor Department; a new library; a new park; and perhaps some private development for Downtown on our excess land.
The first thing we did was come up with a budget. We calculated that the city was spending about $12.6 million a year on the civic center—for security, janitorial services, and whatever maintenance we did. So we said, "Let's open this up to the experts and ask the development community what they can do for us for $12.6 million."
We had no idea what we were getting into. We saw it as a kind of experiment—a challenge to the development community to solve this problem for us. We wrote an RFQ, basically in order to ask the development world: "Is this crazy?" We had a pre-bid conference, thinking five or six people would attend. Instead, 250 people showed up.
We got many great, legitimate RFPs. Through our selection process, we selected three firms, then narrowed it down to two firms. After six months of negotiations—during which we smartened up and hired the qualified consultants of ARUP in San Francisco—we selected the fabulous Plenary Edgemoor Civic Partners, a consortium of Plenary Edgemoor and Clark Construction. Their proposal delivered everything we asked for: a new city building, a new port building, a new library, a new park, and the promise of redevelopment in Downtown using our unused land—not at $12.6 million, but at $14.8 million. Fortunately, by this time, City Council was so excited about everything we were going to get, it wasn't hard to make the case for that extra $2 million.
Here's what we're going to get for $14.8 million: a new 270,000-square-foot City Hall, which will allow us to move people in from offsite; a new, more efficient main library at 92,000 square feet (the old one is about 150,000 square feet); a brand new, fully modernized park; a headquarters building for the port; and private development on the horizon.
This design is going to get rid of that superblock, and bring the Civic Center back in line with the fine-grained development pattern that already exists in Long Beach. We're putting a couple of streets through the center, which will also help subdivide the blocks for private development.
This project has given us the opportunity to forge a better relationship with our harbor department and our board of harbor commissioners, through relationship between the port headquarters and city hall. The port is oriented to the south, like the beach, facing its clientele. And the city, likewise, is oriented toward our clientele. (It's also slightly taller than the port building, just to make sure everybody knows who's in charge!) There will also be shared space and facilities—like civic council chambers and the auditorium—which will improve efficiency.
The buildings themselves are very similar, yet also distinct. The port building will be a bit more colorful; the architects came up with a brilliant reference to shipping containers for the façade. City Hall will be more elegant and timeless. Both will have rooftop facilities with beautiful views.
It was also important to us to design buildings that would exemplify democracy. For us, that meant creating a public plaza, which cannot be built on, and where people can protest. We don't want them protesting on the sidewalks, because then they're going to spill out into the streets, and we'll have to call the cops, and they'll close the streets down and arrest people, and it's going to be a whole First Amendment nightmare. Instead, let's just build a space for people that symbolizes democracy. And at night, we're going to light the whole thing up and put supergraphics in, so it will be clear exactly where the entrance of City Hall and the Civic Center is.
Our main library is going to move to the street, instead of being buried in our park with an entrance that's hard to find. We're really going to make it another elegant, timeless building, but draw it into the neighborhood, draw it right up to the street, so everybody knows what this building is and what its function is.
The overall financial structure was a true DBFOM. We believe that we are the first municipality in the United States to do this for a social infrastructure building. We had a great experience by watching what was happening across the street.
Our project agreement stipulates that we get the building back at 40 years, and it must be at a facilities condition index of 85 percent or better, so we get it back in almost new condition. That provides a clear motivation for the development team to build a quality project, and to spend money upfront on systems and upgrades.
To give the building back in that condition, you can't just replace the heating system in year 10 and let it slide for the next 30 years. You might even have to replace it in year 30. So we believe that the life of this building will actually extend far beyond the 40 years that we've asked for.
There's also a maintenance agreement that says that if elevators go or other issues arise, we get to deduct our rent. You can imagine how our municipal finance department liked that concept: by keeping track of maintenance issues, they can find opportunities to lower our rent.
But what really sold this project to City Council is that there are less risks for the city. Most of the delivery, financing and operational risk factors go to the developer. Council almost didn't believe it at first, but we kept educating them about the process, and they quickly saw the value. In December 2014, they approved the proposal 9-0.
By December 2015, we were fully entitled and all our project agreements were executed. The financial close was four months later, and our groundbreaking is this month.
There were a couple of things that helped us make this deal. For one, we already had an amazing Downtown Plan with a program EIR, which saved us about 18 months on the total development.
But most importantly, we had land that we could throw in to monetize the project. That was our "trade bait." It helped spur interest in the development community, because they saw the project as not just a public building, but also an opportunity to them to do private development. After we sold our land to the developer, the developer sold it to a private residential developer. We had to teach our City Council the word "monetization," and now we're using it well.
In all, we're very happy with the project. We're happy with our developer team, our consultant team, and our agreement. I certainly recommend this process—as long as you're willing not to be rigid about what you're going to get out of it at the end of the day.