On June 17-18, the World Trade Center-Los Angeles and the Los Angeles Economic Development Corporation co-host the 2016 SELECT LA Investment Summit. The Summit aims at bringing together global investors with business and leaders from Southern California to facilitate and secure foreign direct investment (FDI), and provide exclusive insights on market trends and opportunities in the Los Angeles region. Here, Stephen Cheung, President of World Trade Center-Los Angeles (WTC-LA) joins TPR to explain the FDI Report and how it outlines the role of global investment and business in the Los Angeles economy.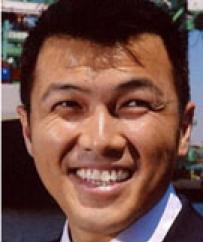 "By analyzing the data for all six counties in Southern California, we're giving [investors] a comprehensive glimpse of the foreign investment trends and opportunities, as well as where their competitors and potential partners are locating and why they're locating there." - Stephen Cheung
The 2016 Select LA Investment Summit begins June 17, and in conjunction with this event LAEDC/World Trade Center's will release a factual report on foreign direct investment in Southern California. What's the report's intended take away?
Stephen Cheung: It's the first time LAEDC/World Trade Center has ever done a report like this, and it is transformative.
In 2009, LAEDC released a report on foreign direct investment in Los Angeles County. But we've never done anything on the entire Southern California region as a whole, and that's what's going to make this report so impactful.
When international companies and foreign investors come to the Los Angeles area, they aren't familiar with the different geographic boundaries. By analyzing the data for all six counties in Southern California, we're giving them a comprehensive glimpse of the foreign investment trends and opportunities, as well as where their competitors and potential partners are locating and why they're locating there.
The report and the Select LA summit go hand-in-hand with each other. A lot of investors are looking for this information, and now we're able to provide not only expert advice through our panel discussions, but also useful data that they've never had before. 
Outline the important FDI trends the LAEDC/World Trade Center Report highlights.
In studying foreign direct investments, it's important to look at the macro-trends. Looking at the United States over the last five years, and also looking to the future, we can predict that Los Angeles and Southern California will continue to dominate the foreign direct investments coming into the country.
The report that LAEDC did in 2009 showed that Japan, the United Kingdom, and Germany are the number one, two, and three foreign investors when it comes to the number of establishments and the number of jobs that were created. In recent years, China has dominated the headlines because of the value of the investments they're making, especially through major construction and real-estate deals.
But the investments are transforming and they are happening quickly. A lot of Asian investors are now looking at Hollywood. The Dalian Wanda Group invested $3.5 billion investment into Legendary Entertainment, and other studios in Southern California are being affected as well: Lionsgate, STX and Studio 8 are great examples.
We're going to see a transition over the next 5-10 years of investment that goes beyond the traditional real-estate deals—we'll see more mergers, more acquisitions, and a lot more complex deals coming down the line.
Some important finds for California included understanding how much of our workforce is global. California, which has the highest number of foreign-owned establishment (FOE) employees, accounted for 10.3 percent of all FOE employment in the United States.  Of these, an estimated 9,105 FOEs are in Southern California with 366,415 employees and an estimated wage bill of $23.6 billion. FOEs have a much larger impact than the direct jobs they provide. This includes firms in the supply chain of FOEs and the household spending of employees paid wages and salaries by FOEs.  In Southern California, the FOE Impact Intensity is 8.1 percent, meaning 8.1 percent of all jobs in Southern California are supported by FOEs. 
In 2009, the top five major industry sectors of foreign-owned and affiliated businesses were: retail trade, wholesale trade, manufacturing, finance, and transportation. Is there a discernable shift in FDI sector investment taking place? 
In terms of the macro-trends, it's not going to be that drastic of a shift. Over the past few decades, a lot of countries have established a base here—for example, Japan, the United Kingdom, and Germany. They'll continue to invest in this market.
But when it comes to growth, we're going to see a lot more investment in the technology sector, and especially the crossover between entertainment and technology. For example, the gaming sector is booming here in Los Angeles and Southern California; Riot Games and Activision Blizzard are examples of great companies in the region that are seeing a lot of interest from foreign investors.
At the same time, there's been a change in how media and entertainment are being consumed by millennials, and access to content has been completely transformed by on-demand access. No longer are consumers sitting in front of the TV waiting for the cable network to provide them with the content they want. Now, they want it on their phones and tablets, and they want it out on multiple platforms. That's why at Select LA we've introduced a brand new panel that will focus on subscription video-on-demand and over-the-top platforms, and those new technologies are quickly becoming very important to the entertainment sector and foreign investors.
We're going to start seeing a shift in terms of the types of opportunities that are available, the types of investments, and the types of companies they're looking to invest in.
This past fall, LAEDC participated in the first national Aerospace FDI Conference in LA to highlight the importance of the aerospace industry here in the region. What were the conference highlights?
This region is thriving when it comes to the aerospace and defense sector, and the conference highlighted our strengths, our resiliency, and our future. It was complemented by another recent report from LAEDC, which provided the data to prove that Southern California is a mega-region when it comes to aerospace and defense.
It's true that some large headquarters have left us over the past few decades. But the manufacturing base and the supply chain have remained here and remained strong. In fact, it's evolving very quickly.
Our manufacturers are continuing to look for new ways of transforming the landscape. Some of their technological innovations have transferred to other fields, including drone technology and sensor technology that are being applied to other sectors and technologies such as autonomous vehicles.
Also, we have major companies that see our strength, and have chosen LA as their base.  SpaceX and Virgin Galactic are here for a reason. We need to remind the world that these international aerospace and space exploration mega-companies are putting their home bases in Los Angeles.
Foreign direct investment in Metro Los Angeles is not without it's challenges. How competitive is Los Angeles with other regions in the West and North America who likewise wish to attract FDI?
The reality is that with opportunities, there sometimes come challenges. We're not going to sugarcoat to business in Los Angeles, and tell them it's always going to be easy doing business in LA.  But there's a reason thousands and thousands of foreign firms are located here: they find that the results they get in LA —the consumer base and the opportunities —cannot be found anywhere else.
The challenges are these: labor cost may be more expensive, housing cost may be more expensive, and some regulations may be more restrictive. But these are things that other regions are dealing with as well. Unfortunately, LA has gotten a bad rap because we haven't been telling our stories.  Other regions are more than happy to tell businesses how difficult it is to do business in LA, but that is just simply not true.
After evaluating all their options, many companies choose Los Angeles despite these potential higher costs, because of the unique assets Los Angeles offers that factor into the overall costs of doing business.
For example, companies that want to manufacture have to consider the ultimate destination of their exports, whether it's to the rest of the nation or outside of this country. Los Angeles County has the No. 1 and No. 2 container ports in North America. Between them, we control 43 percent of all ocean-going cargo coming into the United States, and connect it with more than 1.5 billion square feet of warehouse and distribution space. We can get our goods by rail to the 14 major freight hubs in the nation in one week.  That's a supply chain and logistics network that no other region can compete with.
On top of that, we also have the No. 1 origin and destination airport in the world—not the nation, but the entire world. More than 74.5 million passengers came through LAX just last year, and with all those planes coming to and from Los Angeles, about $96.5 billion worth of cargo moved in and out of LAX in the same time. This is an asset that, again, no one else can compete with.
Because we have such direct access to the United States and the rest of the world, you cannot think about transportation costs and manufacturing without considering Los Angeles. Locating anywhere else will increase transportation costs later on down the line, especially when trying to expand into other regions. The calculations will show that, regardless of the challenges, Los Angeles is still the best place to be."
Share with our readers the opportunities that will be available to them if they choose to attend the Select LA Summit June 16-17.
The opportunities at the Select LA Investment Summit will be enormous. This is one of the premier events targeting international investors looking for opportunities in the United States.
For local companies looking for investment opportunities and international partners, there's no better place to meet face-to-face with these investors.
For international clients, this is a great place to match up with local opportunities, as well as to learn about the opportunities and challenges of doing business in LA.
The foreign direct investment report will provide detailed information about FDI and give insights about potential competitors and partners in the region. We've decided this year to release an additional report at the summit: LAEDC's International Trade Outlook, which will be another key tool.
Lastly, and perhaps and most importantly, are the panels. We've chosen to concentrate our panels on sectors that are vitally important to the region: entertainment, infrastructure, technology, and media.
Leaders and CEOs from across the board will tell their stories—not just the hype, but the good, the bad, and the ugly. They'll share why they chose Los Angeles or Southern California, the opportunities they've found, and some of the challenges they've faced and how they overcame them. This is definitely an opportunity that investors, inventors, and local companies should not miss.
We have fantastic speakers that will share their thoughts with the audience.  Jack Gao, who heads Wanda's Cultural Division and structured the negotiation with Legendary Entertainment, will be one of the key speakers. Legendary Entertainment's general counsel Marty Willhite will also be speaking, along side Thomas McGrath of STX, and Nick Van Dyk of Activision. They're going to share inside perspective on how deals are structured, giving guidance to future investors.