In this TPR Op-Ed, land-use attorney Carlyle W. Hall comments on building permits for accessory dwelling units. Founder of Los Angeles Neighbors in Action, Hall leads the citizen group that successfully brought the action to compel the city to follow its zoning standards for second units in single family residential areas. He previously brought forward AB 283 litigation in which, under Superior Court order, the city rezoned more than one third of its territory to bring it into conformity with community plans. Now, with both state and local leaders attempting to find creative solutions to significant housing problems, Hall critiques the city for not following its own code and creating a culture with an "ever widening gulf between what is promised and what is delivered."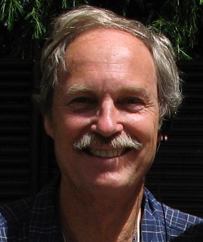 "The City's repeal proposal is bad enough, replacing meaningful neighborhood zoning protection with virtually no protection. But the way the City is processing this proposal exemplifies its continuing broken planning system and completely undermines the City's credibility at a critical point in time." -Carlyle W. Hall
Carlyle W. Hall: To head off a proposed ballot initiative that would impose a moratorium on major construction projects throughout Los Angeles, it's been widely reported that the City is now seeking support for a planning and zoning "reform package" that will, once more, simply update the City's 35 community plans. This proposed "solution" overlooks the City's fundamental credibility problem: an ever-widening gulf between what's promised and what's actually delivered. 
In a recent example, Los Angeles Neighbors in Action prevailed against the City when Superior Court Judge James Chalfant found that, since May 2010, LA's building officials have been routinely ignoring the City's adopted zoning standards for development of second units (sometimes called "accessory dwelling units" or "granny flats") in single-family residential zones. 
 Under state law changes enacted in 2002, second units must be approved on a "ministerial" basis (i.e., no public hearings and no conditions of approval) if they meet a city or county's adopted standards—no matter how negative the ensuing traffic and infrastructure impacts. Further, if a locality does not have its own adopted standards, it must approve any second unit application that meets certain state "default" standards. The Legislature specifically designed those "default" standards to be so utterly weak—providing virtually no protections for the surrounding neighborhood—that any rational city would prefer to adopt and enforce its own local second unit standards.
The 2002 legislative changes have made strong local second unit standards, like those adopted in Los Angeles, of great importance. LA's adopted standards, for example, strictly regulate a proposed second unit's size (no greater than 640 square feet in floor area), location (no second units in designated hillside areas) and visibility (second units must not be visible from the street). In contrast, the disfavored state "default" standards allow second units as big as many primary residences (1,200 SF), have no restrictions on the location or visibility of second units, and contain no other meaningful protections for surrounding neighborhoods.
Like other cities, LA's adopted second-unit standards were originally intended to be administered on a discretionary basis through the conditional use permit process. Shortly after the 2002 state law changes, then-Chief Zoning Administrator Robert Janovici issued an administrative memo in 2003 describing how the City would thereafter administer its adopted standards on a ministerial basis. For the next seven years, the City successfully administered those standards, issuing approximately 40 second-unit permits a year.
In 2009, however, at the city attorney's urging, former Planning Director Gail Goldberg undertook a series of community workshops to study alternatives to the City's adopted standards. These workshops were swamped with homeowners wanting a voice in potentially major density changes to their neighborhoods. In light of the strong outpouring of citizen opposition to the 2009 effort, Goldberg "pulled the plug" on the study and refused to send any ordinance to the City Council. 
Most citizens assumed the issue had been put to bed at that point. But in 2010, the Planning Department issued a behind-closed-doors administrative memo (ZA 120) based on the city attorney's mistaken legal advice. The city attorney wrongly counseled that, as a result of the 2002 state law changes, the City needed to "formally amend" its adopted standards in order to provide for their ministerial administration. ZA 120 ordered the City's planning and zoning officials to stop following its adopted standards and instead to follow the weak state "default" standards. For the next six years, the City issued about 75 second unit permits annually, but essentially all of the increase in permits involved unlawful permits that exceeded the City's adopted standards. In 2014, Los Angeles Neighbors in Action brought its lawsuit demanding that the City set aside ZA 120 and resume following its protective local standards.  After almost two years of litigation, the Superior Court recently ruled that, since 2010, based on the city attorney's mistaken legal advice, the City has been unlawfully ignoring its adopted second unit standards on a routine basis. As relief, the City was ordered to stop using ZA 120 and the state "default" standards, rather than its adopted standards, as the criteria for issuing second-unit permits. 
The City's response? Perversely, it now proposes to "fast-track" a proposed repeal of its adopted second-unit standards. Without any prior community input and study, that proposal is now scheduled to be heard by the Planning Commission on May 12. 
  The City's repeal proposal is bad enough, replacing meaningful neighborhood zoning protection with virtually no protection. But the way the City is processing this proposal exemplifies its continuing broken planning system and completely undermines the City's credibility at a critical point in time:
The public notice for the March 12 Commission hearing, for example, blatantly misstates that repeal of the City's adopted second-unit standards is proposed "for the purpose of complying with state law AB 1866." This is nonsense. Judge Chalfant ruled that the City had to stop routinely violating its adopted standards, and he specifically ruled that the City can properly continue enforcing its existing adopted standards. There is no legal need whatsoever to repeal those adopted standards and replace them with the weak "default" standards.
The City has put the proposed repeal ordinance on a "fast track" as an "urgency" ordinance. But it is hardly an emergency when a City is ordered by the Superior Court, as here, simply to follow its adopted zoning standards. Beyond that, under its adopted standards, the City issued approximately 40 permits annually over a seven-year period—the same number currently projected by its 2013 housing element. No crisis there.
The great majority of California cities have adopted their own local standards, rather than choosing to implement the undesirable state "default" standards. Similar to LA's adopted standards, cities throughout Southern California enforce their local adopted restrictions to protect surrounding neighborhoods. The City's repeal proposal would embrace the "default" standard without even first examining the alternative second unit ordinance approaches of these cities. 
The much-heralded re:code LA study will include, among other things, customized second-unit zoning standards designed to take into account the undeniably different topography, density, and character of LA's diverse neighborhoods. The study's rhetoric strongly denounces "one size fits all" zoning practices. But instead of awaiting the re:code LA zoning recommendations, the City's repeal proposal would immediately replace our existing strong second-unit standards with the weak "one size fits all" state "default" standards.
Newly updated community plans also offer an opportunity for the City to formulate effective second-unit policies to be implemented throughout its widely diverse neighborhoods. But with its proposed repeal action, the City's planning establishment appears willing to let LA's neighborhoods suffer the negative consequences of unwanted (and unstoppable) second-unit development without first making any meaningful effort to study alternatives and to formulate public policies that take into account differing points of view. 
The bottom line: When the City says one thing but does another—as its second unit policies and practices continue to do—it completely undermines potential public support for its ongoing planning and zoning efforts.