With the dissolution of redevelopment in California, local government has sought to once again capture tax increment for the purpose of economic development. Enhanced Infrastructure Financing Districts (EIFDs) provide a means to do so. Larry Kosmont, President and CEO of Kosmont Companies, unpacks EIFDs for TPR, explaining how changes that have gone into effect this year will improve the tool. He notes that jurisdictions must cooperate with one another, despite historically strained relationships, in order to create a successful district.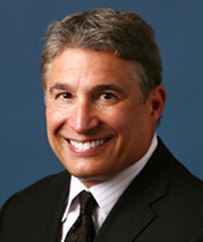 "The shift is to an 'Economic Development 2.0' model, which is about sustainability, infrastructure, resource management, and interagency cooperation, as opposed to sales tax, retail, and a 'one outfit does it all' mentality." -Larry Kosmont
Larry, when last interviewed by The Planning Report two years ago, you noted that the state, with the dissolution of redevelopment agencies, was moving from "power tools" to stimulate economic development to simple "hand tools." Is the authorization of Enhanced Infrastructure Financing Districts (EIFDs) by California return to power tools?
Larry Kosmont: I believe that EIFDs have the potential to be power tools. At least, they're power tools on medium-strength batteries. I don't know if they have enough power over the long haul to make the kind of difference that redevelopment made, because redevelopment used tax increment from other public agencies, including schools.
The question is: Can EIFDs be formed in a cooperative manner among counties, special districts, and cities, so that the new EIFD in fact can get enough of an increment flow to be as compelling as redevelopment was? Their potency will rely on interagency and public-sector cooperation, which hasn't always been a hallmark of local government relations in past years.
Could you provide a brief description of California's Enhanced Infrastructure Financing Districts, as updated by the Legislature? 
There were two laws: SB 628 was the initiating statue, and AB 313 was a follow-on cleanup.
SB 628 (Beall) enabled the creation of a governmental entity called an Enhanced Infrastructure Financing District (EIFD). One or more EIFDs may be created within a city or county and used to finance the construction or rehabilitation of a wide variety of public infrastructure and private facilities, including affordable housing, transit priority projects, mixed-use development, projects that implement a Sustainable Communities Strategy, and other types of development. 
The EIFD may fund these improvements with the property tax increment of whichever taxing agencies (cities, counties, and special districts, but not schools) consent. EIFDs are also authorized to combine tax-increment funding with other permitted funding sources, including: residual revenue distribution from the Redevelopment Property Tax Trust Fund (RPTTF); property tax in lieu of VLF; fee or assessment revenues derived from certain existing sources, such as community facilities districts (CFDs), lighting and landscaping districts, and parking districts; and loans from a city, county, or special district, which must be repaid at no more than the LAIF interest rate.
The most compelling change is that a special district is now eligible to contribute to an EIFD. That means a flood-control district, a water district, or a sanitation district can contribute non-property-tax revenues. In other words, they can contribute fee revenue. That's a significant departure and a key potential revenue improvement for these districts.
The second excellent change came from an organizational perspective. It says that, once the district is formed, the public facilities authority will prepare and adopt the infrastructure financing plan. The cleanup legislation shifts the heavy lifting of the new district to the newly created public facilities authority, as opposed to leaving it with the original initiating city. That will help expedite the implementation of EIFDs.
As a former city manager, and principal of a respected firm that consults with cities and developers statewide, share how you advise your clients regarding the value EIFDs might play in the strategic implementation of a public jurisdiction's economic development agenda.
The conversation still starts with economic development, not with infrastructure. Frankly, the most pressing issues for city managers, councils, and mayors are about revenue and inducing investment from the private sector to create taxes and jobs. We're coming off of a longstanding recession. Tax revenues are coming back, but with the loss of redevelopment, there's no consistent revenue flow to kick-start economic-development projects.
The discussion starts here: If you're still in the market to improve your local economy—create jobs and taxes—then the primary new tool out there is an EIFD. If you're in the business of economic development today, you need to stop thinking about tax-based cash registers like we did in the old days—inducing retail centers and Costcos—and think more about the installation of infrastructure that encourages private investment.
The shift is to an "Economic Development 2.0" model, which is about sustainability, infrastructure, resource management, and interagency cooperation, as opposed to sales tax, retail, and a "one outfit does it all" mentality. 
Larry, what precisely does a local jurisdiction need to do to form an EIFD? 
First of all, any city that has a former redevelopment agency and wants to install an EIFD must complete the redevelopment dissolution process. That's part of the statute.
Say you've done that. The next big step is for one or more of the participating local agencies that want to be in the EIFD business to adopt a resolution of intention to establish an EIFD and to create a public financing authority. Once they have constituted a board, that PFA creates the infrastructure financing plan, conducts a public hearing to approve the IFP, and then adopts that IFP along with their resolution of formation and goes into business.
With AB 313, it's the public facilities authority that adopts the IFP and forms the EIFD, but it's the startup agencies that kick off that adoption process by adopting the resolution of intention. 
Is it necessary any longer to have the public weigh in and vote on approval along this track?
The process has incorporated effective public outreach, because the district would potentially include registered voters and certainly property owners. But there is no popular vote or landowner vote required to form the EIFD. There is a vote requirement if a tax-increment bond is sold. With EIFD-issued bonds, a 55-percent voter approval is needed. If there are 12 or more registered voters, it's by those voters. If there are 11 or fewer, it's by a landowner vote, which is one vote per acre, rounded up to one acre.
You've referenced that this new tool is more like a bouillabaisse funding/financing/planning scheme than the traditional redevelopment process. Talk about what you meant by that metaphor. 
EIFDs were created to provide ultimate flexibility in funding sources. This gaveth, and this taketh away.
Under redevelopment, you could use everyone else's tax increment, from schools to counties. You became the judge and jury of the local agencies' tax increment. Not so here. You can only put in your own tax increment. If your own is a lot—say, over 20 cents on the dollar of the property tax general levy—maybe you can go it alone. If it's not, then you have to go play nicely with other public agencies and entice them to throw in a portion or all of their tax-increment share.
To counterbalance that, you can also use almost any other funding source. You can use development agreement fees, funds from the community facilities bond, funds from state and federal grants, Prop 1 bond monies, and hotel and sales tax reimbursements. You have huge flexibility as an initiating city or county looking to create an EIFD in terms of funding sources. But you have less of the direct funding source—tax increment. 
What are your local public clients most worried or most optimistic about regarding initiating an EIFD to fund a project? 
It's almost comical. The most uniform comment I get is, "Oh my, we need to talk to the county!" 20 years, if not 30 or 40 years, of dysfunction exists between most cities and counties over redevelopment matters. In reality, you're asking two kids that have never gotten along to play nicely.
The initial reaction is: "How much tax increment do I have on my own? If I don't have enough and if I'm going to get into the EIFD business, which I need for economic development, that truly means I'm going to need to create an alignment with other public agencies, such as a county or special district. In the past that hasn't been very easy for us." 
What advice or examples can you share to give evidence that the benefits outweigh the challenges? 
I tell my clients that it's a new world. The governor and state legislature are pushing all economic sectors toward sustainability, resource management, energy efficiency, and sustainable infrastructure. It's not just that cities have to cooperate with counties. The state has imposed mandates on every sector. Companies have to reduce their carbon footprints. Utilities have to reduce their energy utilization. Buildings have until 2030 to become energy-neutral. It's happening across the board. Everyone is wearing a different set of "sustainability" lenses.
The opportunity is to put aside your perhaps dysfunctional  history with other local public agencies and start to figure out how to use the mandate of  a carbon footprint-reduced economy, and the new legislation that flows from it, in a way that encourages economic development in your community. So if you are a initiating city, you need to do it in a manner that identifies regional and sub-regional infrastructure, so that a county or special district would see the benefit in joining. More economic development floats everyone's boat, and better infrastructure helps everyone comply with the new series of state mandates. 
Give us, if possible, an example of a successful EIFD.
EIFDs are still new. They were created and became law in early 2015, and were revised for 2016. There's no complete example of a successful EIFD under the new statutes.
There are works in progress. For example, we're working with the City of La Verne, which is considering a transit-oriented-development-directed EIFD. It requires infrastructure—in the form of pedestrian amenities and other improvements in and around a to-be-installed new Gold Line station—which is expected to be delivered in the next couple years. The city is looking to work cooperatively with Fairplex, a non-profit that owns property in the proposed TOD area; the University of La Verne; and the county, which has Brackett Field within the area, an airport resource with a good amount of land around it. That's a perfect example of a number of public agencies and non-profits that could coalesce around an EIFD to build public-serving infrastructure and take advantage of Metro's investment in the Gold Line. There's also a Metrolink commuter station in the TOD area. Hopefully the EIFD will pull together various public agencies to cooperate in improving access and use of that backbone infrastructure called transit. 
Could you share another work-in-progress example?
One involves an airport in San Diego County that has a significant amount of industrial development and private airport utilization, but also has transit. They're looking at the potential of an EIFD.
Another involves a suburban community in the Inland Empire that has an airport in the process of being reused and developed into a series of industrial and commercial uses, and is very underserved by roadways and utility infrastructure. They're looking at working with the county to install an EIFD to put in the backbone circulation, utility, and roadway infrastructure.
I believe that the "Economic Development 2.0" legislation was directed at urban infill, improvements in CEQA, the nexus to the Sustainable Communities strategies, and infrastructure management on a regional or sub-regional basis. But in fact, while urban centers can and should use EIFDs, more suburban opportunities exist because there are larger pieces of land and the formation of districts is less balkanized over multiple municipalities, or at least easier to put together.
Are EIFDs likely to evolve into a tool for funding urban infill?
Absolutely. Consider the LA River revitalization project. Beyond the City of LA, that could also include 11 other adjacent communities.
We have to evolve to urban, but the recipe for cooking the meal in an urban context is more complicated and is going to take longer. My prediction is that the earlier success stories for EIFDs are going to be places in the Inland Empire or San Diego, and maybe in some parts of suburban LA County, like La Verne. 
What return would induce your clients to take on the brain damage of being the first out of the blocks to initiate an EIFD?
It's the inability to figure out how they're going to install infrastructure. They can't really afford it and they can't afford to leverage anymore, because local government credit has been hit pretty hard and the general fund revenues are scarce.
On the inducement side, the State of California has done an interesting thing: In this push toward a greener economy, it has also created a largesse of funds called cap and trade, which will probably hit $2 billion a year in the next year. That bucket of funds is a natural matching source for these EIFDs, because it looks for local government applications on projects that relate to local infrastructure. (There's some affordable housing in there as well, which could also be part of an EIFD.) Jurisdictions are asking, "How do I get this state funding to help replenish and advance our local economy?"
Share how cap-and-trade funds could be a revenue match for an EIFD.
Some of the cap-and-trade categories include infrastructure projects, as well as housing, which are essentially urban infill mixed-use projects. Those categories can be very compatible with applications that a place like La Verne would put into their EIFD. Many other cities are looking to leverage the advent of transit in their community—like Monrovia and Azusa. EIFDs are potential tools that may make jurisdictions more competitive to apply for cap-and-trade money—in particular, if they can get into a partnership with another agency. Those kinds of qualifying components of an application could accelerate funding approval.
That is exactly how we start structuring EIFDs: We first look at the amount of revenue that can be expected from private investment in the area. We then match the amount of infrastructure that's required. Then, we start searching for early funding sources—other than the private sector or in addition to the private sector. The most compelling reservoir of new funding is cap and trade. 
Mark Pisano, who is a champion for EIFDs, argues: "The process for EIFD approval says you've got to be able to demonstrate that there's a funding stream and a business plan, and that's a sea change for the planning field." Do you agree?
Yes. There is no reason to get into the EIFD business without first exploring a business plan outline. First, what area are you going to select, what private-sector projects can be induced, and what infrastructure is needed? Second, who is willing to participate? Third, how much tax increment can you get out of early private sector projects? Fourth, in what sequence would you spend the money and do the sources and uses match?
It's the same as if you and I were starting a business. We would ask, "Who are our customers? What's our product? How do we make money? Where's the money coming from to start up, and does the revenues-expense ratio work?" I think Mark is right: It's really remarkable that EIFDs call for a business plan that's strategic and includes a cash flow for early years.
Lastly, if we speak a year from now on the same subject, what do you expect to be able to share regarding EIFD use by local jurisdictions?
I hope that by the end of next year we'll be talking about the initial EIFDs that have filed their reassessment roll with the county and are positioned to get some increment in. We'll see, but that is the optimistic view.