To explore the transformation of Downtown LA and continuing caution of lenders, TPR presents excerpts from ULI-LA' s Emerging Trends in Real Estate 2016. The panel features David Sonnenblick, principal at Sonnenblick-Eichner Company, David Binswanger, executive vice president at Lincoln Property Company; Wayne Brandt, managing director at Wells Fargo Bank; Marcia Diaz, managing director at Prudential; and Mary Ann King, president and managing partner at Moran & Company.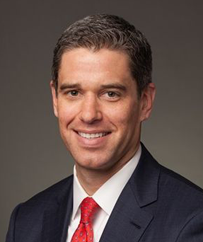 "The wall that surrounded Downtown for 25 years has been broken down... How did that happen? $25 billion of investment in the last 15 years in Downtown." —David Binswanger
David Binswanger: I was having a conversation with some people in the real estate business, and we think that Downtown has the greatest potential for urban transformation of any large city in the United States. We believe that because of psychology. 
15 years ago, Staples Center was built in the middle of nowhere, on the south end of Downtown, away from all the activity on Bunker Hill. That mattered because, for the first time since probably '91 or '92, an executive or a business decision-maker living in Brentwood, the Palisades, or La Cañada had a reason to come downtown. That person would come down, watch a Laker game, jump in the car, and drive away as fast as possible. 
Fast-forward 10 years to five years ago. That same person would come downtown and watch a Laker game, but they heard about some new restaurant. Now, they leave the Laker game, go to a new restaurant, then they jump in their car and drive away as fast as possible.
Today, that same person comes downtown, they now go to a Clipper game instead, they go to their favorite restaurant, and go to a bar after. Then they jump into an Uber and go back home.
What happens tomorrow? All those same things, except that when they're walking around, it dawns on them: My customers and my employees are all down here. 
The wall that surrounded Downtown for 25 years has been broken down. There was this bubble that wouldn't let anything out, and it wouldn't let anything else from the rest of Los Angeles in. 
How did that happen? $25 billion of investment in the last 15 years in Downtown. There are rooms downtown that could be housing, that could be condos, and that could be hotel rooms. There's transportation. There's entertainment and retail. 
Let's talk about transportation. $3.2 billion invested in Downtown. The Regional Connector and the Expo Line are right around the corner. 
Bigger game-changers than that? Uber. People are in a fragmented urban center today, with different neighborhoods: Chinatown, Arts District, Financial Core, Bank. Even if you lived in Downtown five years ago, you still needed a car. That's not very urban. Today, you don't. You push Uber and you can connect to all these different locations. 
Next, let's talk about retail. Olden-days retail was big box—Nordstrom's, junior anchor—Best Buy, inline space, maybe a grocery store. At best, an outdoor mall in California. No longer. Today, retailers want to be authentic. They want to be exploratory. Millennials, in particular, want to create connectivity. Where do they connect? They connect at food: coffee, brunches, and dinners. 
The best chefs in LA are coming downtown to open restaurants. They're occupying the ground floors of what had been previously vacant—retail, beneath office, beneath residential. That's creating the fabric and neighborhoods. It's a much bigger game-changer, in my opinion, than the national firms that are now coming in—maybe with the exception of Whole Foods.
Let's talk about hotels. 45 million people visited LA last year. 23 million, which is an all-time record, stayed overnight one night. Where was the biggest foreign travel destination to LA? China, at number one two years in a row, and predicted to be for a third year. 
Where are they coming? Mostly to our urban center. It's familiar to them. There are big brands and names selling residential in China and helping promote Downtown Los Angeles. Coupled that with the Convention Center revitalization: 2,500 hotel rooms under construction and 2,500 more in the pipeline. That'll move the Convention Center business from number 14 in the country easily into the top 10 and benefit directly hotel, residential, retail, with other ancillary benefits.
The $25 billion invested and the psychological breakthrough—with all Angelenos and beyond now supporting our fabric—have given Downtown this potential to be the greatest urban transformation in the US.
David Sonnenblick: Touch upon the change in office tenants, and the type of spaces that cater to these tenants. For those that decided to take a space downtown, what was the attractiveness?
David Binswanger: There are a lot of different product types downtown. Office is the lagger, statistically. I don't think it's the truth yet that tenants in preferred locations like Hollywood, Beverly Hills, Culver City, Santa Monica or Playa Vista would make a choice to be Downtown if they had available product at a relatively affordable rate in one of those other markets. 
But like my psychological example, the walls have been broken down. It's not so dissimilar from Hollywood: 10 years ago all the residential went in, now the retail's built up, and now Hollywood's probably the hottest market in LA. We've done 2 million square feet of net absorption in the last year—all new development. It's been leased before it's been finished. That's what I predict for Downtown. As residents retailers, and entertainment comes in office will be the last to benefit. 
But there's clearly already been a trickle. Gensler's move was prophetic. They were very quick to come down here and see the advantage in the space. It's an amazing selling tool for their business. I think more and more architecture firms have woken up and said, "I need to be a part of that."
Downtown now has the most cutting-edge tenants. The tenants that moved out of Santa Monica into Culver City during the last run-up are now being pressed out of Culver City, and they're coming, kicking tires, usually in the most interesting product—Rising's building, the Ford Factory building, The Desmond. They're not yet looking at Gas Company Tower. But they probably will over time.
David Sonnenblick: Mary Ann, tell us why people want to be downtown in this urban core, and the type of people that we're seeing living here.
Mary Ann King: All of us living or working in this city in this decade are going to remember this as a Golden Age in terms of our development.
In 1999, Staples had been delivered, LA Live was on its way, there was a train system bringing people to Downtown LA, and there was an adaptive-reuse ordinance that allowed people to convert some of these old box buildings. There were 11,000 residential units in Downtown LA then, and 72 percent of those were affordable—deeply affordable, many of them. If somebody told you that they lived in Downtown LA, a logical assumption would be that they were on some sort of public aid or getting housing assistance. 
Fast-forward to 2015, and there are 35,000 residential units in Downtown LA, and about 35 percent of those are affordable. Our profile has become much more market-rate. There are 10,000 units under construction, so in the next two and a half years, that number's going to go up to 45,000, and that affordability profile is going to be at about 27 percent. Also, according to the BID, just under 60 percent of people that are living downtown also work in Downtown LA.
Residential amenities are springing up all over. I heard the other day that there are 750,000 square feet of retail under construction in South Park alone. That's roughly four times the retail that you see at Abbot-Kinney Boulevard. It's not all leased. We're going to iterate over the next four or five years as we move people in, we lease up that retail, and the residential amenities become more and more robust.
David Sonnenblick:  Marcia, when you originate mortgages, you're holding them for 10 years or longer. How are you looking at what's happening downtown? How are you underwriting, and what's your perspective on taking risks as a long-term debt provider for what's happening in the markets?
Marcia Diaz: Now reality strikes, after Mary Ann and David get you all excited about the transformation of Los Angeles!
In 2004, 2005 and 2006, we started seeing some new apartments being built—the Medici, for example. But it looked to us that the renters were USC and Fashion Institute students. Was this really, truly a new growth of residential living downtown? We just didn't feel it at that time, so we weren't very aggressive on Downtown residential. Again, still no retail. There was no grocery store yet.
Today, there's definitely, in my mind, a major transformation. This is a viable new beginning of a 24-hour city. I don't think we're going to go back to the old days where nobody lives down here and there's no retail. I see it as a viable investment market.
The trick for us is that lenders don't get paid for upside. Although you can tell us the story and we get excited about it, we're not going to underwrite it. What lenders like is history. They like to see operations that have survived in a downturn. 
We haven't seen anything yet in this market. It's new. We're not sure where rents are going to stabilize. We're not sure what's going to happen when all of the product comes online. How does it get absorbed, and which neighborhoods are going to be the ones you want to be in? Do I bank on South Park? Do I go to the Arts District? Is it the Financial District? Is Bunker Hill dead? 
We're interested in investing here. If a borrower is not wanting the last dollar, that helps us because we have room to live through whatever volatility we foresee coming over the next 10 years with all the new supply coming online. We're going with the people who really know apartments and know LA, because we feel like they are the ones who have done all of their due diligence to pick the market they know is going to be the place to be.
David Sonnenblick: How does Downtown LA stack up on Pru's list compared to other major gateway cities, whether it be New York or San Francisco or Chicago?
Marcia Diaz: We are doing construction perm loans in other markets. We've done numerous deals in San Francisco and Seattle. We've done some in Boston. We looked at a deal here in Los Angeles, and I could not get myself comfortable with all of the product coming online. The lease-up was going to be coming online about the same time that all this other new property was coming online. So in that sense, less aggressive. 
For a property that's up, occupied, and leased—even if it's new, but if at least it's leased—we could be as aggressive as some other markets with the right borrower, because you've already taken that lease-up risk out.
David Sonnenblick: Wayne: capital markets. Give us a 30,000-foot overview of what's happening in your world. Dial down on how you see the LA markets and Downtown. 
Wayne Brandt: Let's get some numbers out about development Downtown. We've got 1.8 million square feet of office development going on, 1.8 million square feet of retail development going on, Mary Ann mentioned 11,000 units of resi. that are going to be delivered, and another 14,000 on top of that, and 52 projects going on concurrently. So massive amounts of investment capital are rotating in Downtown Los Angeles, which I think is very, very positive.
To the negative: Are we overshooting? Absolutely. We always do.
These projects, I think, will absorb very successfully eventually. The key question for lenders and investors is: over what period of time? If you're in early, you're going to be in a safer position. We look at what's static versus what is going to be the futures or the residual of the project.
The global capital markets—fixed-income markets—are very anxious right now, and that's why you've seen a lot of volatility. That's driven by two factors. One is emerging market debt that's created volatility from the emerging market economies that are stressed with their own local issues, as well as a fall in oil and other commodity prices. And then the high-yield market here is collapsing. So those two events are causing corporate bond spreads to widen out, and spreads on any credit-sensitive product to widen out. Specific to that would be CMBS. 
Our market is challenged right now, and I think this volatility is not a short-term issue. I think it's going to be persistent. Triple-A investors have seen spreads widen from 90 to 140 over the last 6 months. That's pretty dramatic. There are plenty of investors out there, but they're being more selective. There's a lot of supply, and that's why credit spreads are going down. 
Underwriting fundamentals are holding up. The fundamentals of our industry, as the panelists have mentioned, are very strong, and so our underwriting is remaining intact. It's not decaying at any great rate of deterioration. But the capital markets are going to keep our bond investors away while they wait for the global situation to settle down and get some more certainty.