Deborah Flint was nominated over the summer to take on the role of Los Angeles World Airports Executive Director, after Gina Marie Lindsey stepped down from the position. Flint came to Los Angeles from the Bay Area, where she served as Oakland International Airport Director. Flint speaks with TPR about her transition and new priorities regarding LAX's continued growth and coming connection to rail, as well as LAWA's ongoing construction and investment plans.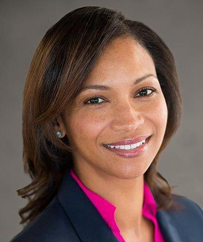 "At the end of the day, all of our terminals will meet the mark to create LAX as a world-class airport—so I have several terminals to go." —Deborah Flint
Deborah, how were you enticed to take the leadership opportunity at LAWA? And, how do you define that opportunity?
Deborah Flint: My family and I have always loved Los Angeles. 
As an almost-20-year aviation professional, I've watched some airport systems with a keen eye, and Los Angeles World Airports has been one of them. I've been intrigued by how the airport system has begun a transformation: What it means to our country's national aviation system as the second-largest airport, and what it means to the world, given its large number of origin and destination passengers. I believe it's important for our country's gateway airport, particularly, to be as globally iconic as the rest of the airports around the world. 
I saw that this was indeed a unique opportunity to transform something that has a lot of meaning and relevance.
As your tenure begins, can you address the challenge of LAX's passenger growth and how it rubs up against earlier community agreements in 2006 that cap passengers at 78.9 million? What is the current status of airport capacity and the challenges you face with the airport coming back so strongly?
Some of those prior agreements need to be further understood in regard to how those caps actually translate.
LAX does have a very specific gate cap of 153. We're well below that number, even with the Midfield Satellite Concourse program we are implementing now.
We need to continue to work with and be very transparent with our communities about our development program. But the reality is that this airport has been suffering from the condition of the facilities it has today. 
We are expected to continue to grow. Both the Southern California Association of Governments and the federal Aviation Forecast reflect strong growth, notwithstanding whether there's development. 
Today, unfortunately, I hear about traffic on our roadway systems and passenger uncertainty about transportation into and out of the airport. It can take 45 minutes sometimes to enter and exit the airport. That has such a negative effect on the passenger experience, and limits the airport's ability to function in an effective manner that delivers passengers to their gates on time.
Before we delve into LAWA's construction and investment plans, share your priorities regarding ground congestion. What is the current status of airport ingress and egress planning and the fixes that have been proposed? Has, for example, a final decision been made on alignment for an automated people mover?
You might know that, after many years of planning and lots of effort by many people, I was able to culminate my career in Oakland by delivering the BART Oakland Airport Connector. 
I'm personally very excited by the transformation that access to the rail system and transit can bring to an airport. I'm excited to take over the LAMP program and take it into its delivery. 
We are in the environmental process for that program, beginning the community meetings on our draft EIR. That will be released next calendar year. We're entering a period of significant public engagement around our preferred concept, but there will be other alternatives for the public to engage with and comment on, as well. 
We're looking at a system that will be very efficient, with very short, 2-minute headways—so, lots of frequency for our passengers. The alignment runs through the center of the the U-shaped terminal roadways. Beautiful, enclosed pedestrian bridges with moving walkways will provide expedient access to whatever passenger terminal a passenger may be seeking, and will also provide additional terminal connectivity across our roadway system. We have heard about this need from airlines, and with their alliance strategies, it becomes more important for passengers today and into the future. 
We are still pursuing a target of 2023 to deliver this program. These facilities were needed yesterday. 
Again, individual rental car and bus operations, parking and shuttle operations, hotel shuttles, and the lack of a consolidated rental car facility all congest the roadway—in addition to the high level of pick-up, drop-off, and single-occupancy vehicles.
What is the status today of LAX's northern terminals and plans for expansion of the runway? 
The only runway expansions underway are to comply with the Runway Safety Area Congressional mandate, which require sufficient RSAs by the end of this calendar year. We are on track. I expect that we will be fully compliant, even though work relating to the RSA programs and permanent solutions will continue on the runways well past the end of this calendar year. 
Terminal 1 is very much under construction. That program is well underway. One of the modernized holdrooms is in service in Terminal 1. It has a beautiful new seating configuration and some new concessions already in place. That program will be fully complete in 2018. 
In Terminal 2, the concession program will be completed just after the first quarter of 2016, and then work on the rest of the building will go into 2017. 
We're continuing to look and plan for the rest of the terminal renovations, particularly in Terminal 3. We don't have an established timeframe, but we recognize that it's important for us to invest in that infrastructure. 
From a global perspective, Tom Bradley International Terminal hits the mark—it's Skytrax-rated. But the reality is that LAX as a whole does not. I look forward to transforming the airport so that all of our terminals are modern and provide fresh passenger amenities, retail, great food and beverage options, and technology options that help make the passenger experience a more certain and enjoyable one. At the end of the day, all of our terminals will meet the mark to create LAX as a world-class airport—so I have several terminals to go.
Could you update our readers on LAX's current construction priorties?
The major focus right now is delivering and beginning the process of adopting the Landside Access Modernization program. Again, we'll be active in the environmental process, but in the new year we're also going to be discussing with the public and the industry the delivery and procurement approaches we plan to take for that program. Next year is going to be a big focus year for the Landside program. 
Meanwhile, we'll continue to push forward on the delivery of the 12-gate Midfield Satellite Concourse. That concourse is parallel to Tom Bradley International Terminal, connected through an underground tunnel. We have awarded a design-build contract for that program. It was done last year, and we're looking forward to bringing it online in 2019.
What is the size of the capital budget today? Moving forward what do you expect it to be? 
Most people have seen the number $8.5 billion, but that includes a lot of the development that we've already commissioned and placed into service, like Bradley and some of the other terminal infrastructure. 
Moving forward, we need to identify the capital budget and put a number on that, because we are going to be incorporating the Landside Access Modernization program dollars into the capital budget. 
I expect with this next budget year, we'll have a new capital program dollar amount that includes LAMP. It's still many billions of dollars, given that we estimate the LAMP program to be $5 billion on its own.
TPR recently published an interview on the proposed LAWA transfer sale of Ontario Airport. Could you comment on Ontario and Van Nuys, and the current strategy, plans, and value propositions for those LAWA airports?
We recently concluded settlement negotiations on the Ontario litigation. The agreement provides for the transfer of the Ontario Airport to the Ontario International Airport Authority (OIAA). The OIAA will work with the FAA, who will ultimately approve the transfer.  This agreement ends litigation, and specifies financial terms and employee protections for years after the transfer has occurred. 
I'm excited that, since I started here, the Van Nuys' customs facility has reopened after a long hiatus. Those operations are far exceeding expectations. Fairly soon, hopefully, you will see the board approve a new development agreement that will bring additional activity and jobs to Van Nuys. We have seen a bit of a shift in some of the mom-and-pop operations that take place at Van Nuys. I'm excited to work with Van Nuys and the community to continue to grow the general aviation operations there, as well as business and maintenance.
There's no planned development at Palmdale right now. The terminal operations were turned back over to the City of Palmdale, and right now LAWA's ownership constitutes primarily some land. There have not been any real development opportunities, but we'll continue to assess it for the right ones.  
Given LAWA's critical regional contribution to the county's transportation infrastructure, how is LAWA being integrated into plans for a potential new LA County sales-tax measure to fund future rail and other efforts to address region-wide congestion? 
It's opportune that Phil Washington, the new CEO of Metro, and I started the same year. He began a few months ahead of me, but we're both new to this region. Both of us see, perhaps with fresh eyes, opportunities to have great transportation systems across this great city. 
He and I are working very closely together, as are our teams—in a way, frankly, that I've heard hadn't existed before. Together we can do transformative things for transportation here. 
I don't want to speak for Metro, but I do expect that they will be public about a second sales tax measure to support mass transit. The stronger the Metro system is, the better for the city. Passengers coming from around the globe are expected to increase, and they need the ability to navigate freely across Los Angeles. It's going to take many years of investment in this infrastructure, but it's so important to begin that investment today and continue it.
To better appreciate the economic impacts of a well-functioning and state of-the-art LAX, elaborate on the economic contributions to our region of both growing goods movement and passenger traffic.
It is indeed significant.  In 2014, there were more than 19 million international passengers, who helped to contribute 6.4 billion in direct international visitor spending to the Los Angeles area.  That's in one year of international activity. 
Job creation is linked to our ability to grow LAX as the world's largest origin and destination airport. 
People are coming to the Los Angeles region and spending their money in Southern California. They're not just transiting through. They're investing here. 
It's so important for us to continue to provide the best experience at the airport, one that is reflective of the draw, the appeal, and the perception of Los Angeles.
The cargo side is very important, as well. This is a huge catchment area. The population base is 16 million. Between the ports and the airport, we serve a vital function in bringing goods and exporting goods into, out of, and across this country.
You were appointed to the Oversight Committee of the Transportation Research Board of the National Academy's Airport Cooperative Research program in 2013 and still serve there. Given that experience, elaborate on the future of airports in metropolitan areas the size of LA. Do we need to think about LAX differently?
The future of airports is advancing at rapid pace. It's about 21st-century connected infrastructure—modern infrastructure that, through technology and excellent building, is providing quicker, more expedient, more certain, and more informed ways of transporting our passengers and doing business in and around the airport. 
I would hate to neglect mentioning the environmental and sustainability aspects. Sustainability and environmental conservation are core to airports of the future. They are integral to how we modernize our facilities.
In conclusion, may we ask what you found in your drawer when you arrived from Gina Marie, perhaps alerting you of the challenges of your job?
It wasn't in my drawer, because I've known Gina Marie for a long time. I had many years of hearing about her perspective. While I bring my own unique approach, I value the strong foundation and change made by prior Executive Directors. 
Coming to Los Angeles, my first focus was to get to know my team. I'll endeavor to continue that with my 3,000 employees for years and years to come. I have profound appreciation for the work that they do, day in and day out, to lead a very complex, multi-airport agency. They're so committed to our airports being the best possible airports in the country and in the world. 
So, my focus first has been on understanding how the organization moves and flows, and on keeping momentum. Gina Marie did a great job in getting momentum going for change and for development—which is important given the fact that our facilities need to rapidly evolve.  
But we also need to transform how we go about doing business. We need to become more performance-metric-oriented and utilize technology as it provides our industry with rapid innovation—for security purposes, measuring operations, and facility management. Keeping the momentum going in those areas is very important to me.