CALSTART, a non-profit member organization, has been expanding and supporting the clean transportation sector since 1992. Its president and CEO John Boesel checked in with TPR when zero-emission buses recently achieved a milestone. He gives readers a status report on advanced-bus technology and the market for these vehicles, as well as commenting on California regulators' impact on the clean-vehicle industry in the state.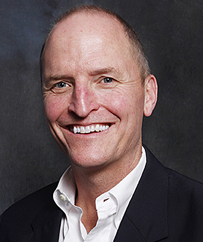 "We're at the very beginning of zero-emission bus technology being developed and tested in the bus market. Hopefully in the next five or 10 years it'll become commercially viable, so that we can see zero-emission trucks serving our ports and distribution centers in California." -John Boesel
John, CALSTART recently announced that AC Transit's fuel-cell buses had achieved more than 19,000 hours of operation with zero failure. What's the significance of such success?
John Boesel: This key milestone shows that there's been tremendous progress in fuel-cell technology. The fuel cells themselves are now lasting four to five times longer than they were, say, five years ago. Some are still in operation and approaching a five- or a six-year lifetime, which is comparable to the timeframe in which a diesel engine in a transit bus needs to be overhauled.
Stepping back, could you give our readers insight into the current mission of CALSTART, which you lead as CEO? How important to CALSTART's mission are advances in bus technology?
CALSTART works with industry to develop the products, fuels, and vehicles necessary for the state to meet its greenhouse-gas and air-quality goals. Beyond helping to get vehicles and fuels in place in time, and in the necessary quantities, we also work to show that the state can benefit economically from tough policies and regulations.
We're particularly excited to be advancing bus technology. Not only do buses have a direct impact on the lives of many, but they also provide a great opportunity to develop and test technology that can then be adopted by the much larger trucking industry. 
Again, for context, connect the dots for TPR/MIR readers between California's market-driving greenhouse-gas-emission goals and CALSTART's support of advanced-transportation commercialization over the last 25 years.
We are working very hard to make all cars, trucks, and buses cleaner and lower-carbon, with programs in each of those three areas. Over the last 20 years, we have seen a lot of progress in the successful commercialization of natural gas and hybrid buses. We're just now starting to see zero-emission buses become commercially viable. 
Elaborate on the advanced transportation market in California. 
It's very exciting that California, more so than any other state, has committed resources to support the expansion of the zero-emission bus market. Most of that funding has come out of California's greenhouse gas cap-and-trade program. As a result, manufacturers have realized that the zero-emission bus market will take off first here in the state. The state is benefitting economically because we now have attracted two of the leading manufacturers of zero-emission buses from elsewhere to California—Southern California, in particular—to set up plants, hire people, and begin building buses.
John, could you explain further which companies are investing in manufacturing, and to whom they are selling vehicles?
First, BYD expanded operations from China to Los Angeles County, in the Antelope Valley, and is now selling electric buses. Recently, there was an award for the Los Angeles Department of Transportation to buy buses built by BYD. They're building the products that we need to meet our air-quality goals. People in LA are also employed as a result.
The second company, Proterra, was venture-backed and started in South Carolina. Now they're moving and largely expanding into California. They got a grant from the California Energy Commission and will be setting up manufacturing plants in the City of Industry.
Those two firms join two other firms in Southern California: Complete Coach Works in Riverside rehabs used diesel buses and converts them into electric buses, and El Dorado Industries, also in Riverside, builds fuel-cell buses for use in California and elsewhere in the nation.
Are there policies in place driving bus operators to purchase these advanced vehicles?
California has a zero-emission bus requirement that does require transit districts to buy zero-emission buses. That rule has been delayed a bit and CARB is reconsidering it.  Zero-emission buses do have higher purchase prices, but also lower operating costs. 
The good news is that right as we needed those buses, California launched its cap-and-trade program. It's now generating about $2 billion a year. Some of those funds are being used to help transit properties buy zero-emission buses—a direct result of great leadership by Governor Brown, Senator Lara, and Senator de León. 
CALSTART recently praised EPA and the National Highway Administration for new fuel-economy rules for commercial vehicles. Explain the market significance of those rules, and why they deserve CALSTART's praise. 
In a very exciting development, EPA and NHTSA just released draft Round 2 Rules for heavy-duty vehicles, to make them more efficient and lower their greenhouse-gas emissions. This is a very important development. These rules will encourage investment and innovation; make trucks and buses in this country lower carbon and more efficient; and also set a policy that I believe will be duplicated by other countries. 
John, you mentioned the linkage between CALSTART's work on zero-emission buses and its potential impact on commercial trucking fleets. Could you elaborate on that nexus, offering your view of how far along the light and heavy-duty truck markets are with respect to zero-emission and fuel-efficient vehicles? 
In the '90s, California played a leadership role in helping to initially develop and then start demonstrating natural-gas buses. In the '00s, we started to see sales in the thousands per year of natural-gas buses. That technology got proven out as a result of leadership from the transit sector.
Now you're starting to see very large trucking firms buying natural-gas trucks and using them to haul goods. The use of that cleaner fuel would not have happened without all the work and leadership of the transit industry between, say, 1990 and 2010.
The transit industry underwent a very similar process five or 10 years later, using hybrid buses and developing technology that the trucking industry is now also starting to use.
We're at the very beginning of zero-emission bus technology being developed and tested in the bus market. Hopefully in the next five or 10 years it'll become commercially viable, so that we can see zero-emission trucks serving our ports and distribution centers in California.
Drill down on the impacts of both CARB and CEC's policies on the California transportation vehicle market. 
This country has tremendous automotive engineers and technicians. Policy gets those folks pointed in the right direction.
We are seeing exceptionally strong policy from the California Air Resources Board and, under the Obama administration, from EPA and NHTSA that directs engineering talent toward greater efficiency and lower emissions. As a result, we're getting affordable vehicles that are very good for public health and help the environment as well.
While CALSTART is not a global entity nor focused on global issues, are there any countries or sub-national jurisdictions that are either guiding or taking instruction from California?
Other states are starting to utilize some programs that California has developed. We are working both with the State of New York and the City of Chicago to replicate a clean bus and truck incentive program that was initially launched in California.
There's also a lot of collaboration between officials in California and China on strategies to reduce emissions. We're particularly excited about the potential for collaboration in the zero-emission bus space. It will be very helpful for the rest of the world if California and the US can collaborate with China in jointly developing zero-emission buses. Those two markets are very big, and there's a lot of technical capability there that would help accelerate the growth of heavy-duty zero-emission vehicles. 
In your 25 years of experience in advanced transportation, what public incentives and disincentives work best to positively drive the transportation markets?
California's carbon policies have been very helpful in driving the market. The cap-and-trade program has helped generate a lot of incentives for the purchase of clean vehicles.
Some of the top-down emission-control requirements coming out of EPA over the years have also been tremendously effective.
Thirdly, the prices of gasoline and oil have driven the purchase of more efficient vehicles. That's not as policy-driven as perhaps it ought to be—but it definitely does have an impact on consumer behavior.
Lastly, John, when you return once again to VerdeXchange in January 2016, what changes regarding CALSTART's and California's transportation agenda will you focus on? 
The legislature should make a decision soon on cap-and-trade allocations. We're hopeful that more funding will go to low-carbon transportation.
In 2016, there will be reviews on the light-duty vehicle regulations for both the federal 2025 standard, which is 54.5 MPG, and also CARB's zero-emission vehicle mandate. While that won't necessarily happen in the next six months, we're expecting that next year will be a big one for review of those two regulations, which are driving a lot of change in investment. If we see a 1990s-style rollback, we'll be in trouble.
<