After two years as the City of LA's Deputy Mayor of Budget and Innovation, Rick Cole leaves to become City Manager of Santa Monica. A beloved public servant, featured in these pages while holding posts from Ventura to Pasadena, Cole's integrity, vision, values, and implementation of data-driven governance has left an impact at City Hall. Here, Cole gives his assessment of the City of LA's fiscal health, reflects on the bureaucratic challenges that have faced Garcetti's "back to basics" initiatives, and explains his reasons for heading west to Santa Monica. Preceding his interview, TPR also includes excerpts of a brief tribute by Mayor Eric Garcetti.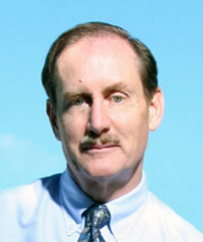 "Today, we're saying goodbye to a prophet—someone who's shaken up the space of the City of Los Angeles. He leaves behind, after two years, an incredibly powerful legacy." -Eric Garcetti
"Why would I leave this promising start?… I didn't get into government to fix government. I got into government to contribute toward building—and improving—great places." -Rick Cole
A farewell to Rick Cole, delivered by Mayor Eric Garcetti:
Eric Garcetti: In ancient Jewish tradition, there are two types of priests, two types of  messengers: prophets and pastors. Prophets come and disrupt the space. They say, "There's something different coming." Pastors are there to implement and to make sure the people realize the work that needs to be done.
Today, we're saying goodbye to a prophet—someone who's shaken up the space of the City of Los Angeles. He leaves behind, after two years, an incredibly powerful legacy. It's our collective legacy, as well—one that couldn't have been done without his leadership.
His legacy includes general manager reviews, and the idea of counting and measuring things. He's established a culture across tech, the budget, and innovation that I know will be very lasting—because it's my agenda, and we'll continue to push it forward.
Rick Cole answered the call from Los Angeles. But he's answering another call now, from a city west of here. (I hear it's a third the size of one of our 15 Council Districts!) It is a jewel of a city and an important gateway for all of us—a place that tourists come to and that often leads in progressive politics. (And a place that embodies the expression, "The smaller the town, the more vicious the politics.")
Think about what you're leaving behind: A city that's bond rating went up when other cities still struggle or even see their bond ratings go down. We've hit fast-forward on eliminating our structural deficit, hopefully a year early. We funded the first year of a $1.4 billion sidewalk repair program. One of the most uncountable but proudest accomplishments is that you're leaving behind a culture of innovation, of engaged city employees. We take seriously that I'm supposed to be the CEO, and in turn, this office is supposed to be the CEO's office—but also the idea that answers come from below. Whether it's a sanitation yard, whether it's a surveyor who innovates with his own smartphone, or whether it is somebody out there who says, "I have an idea, but there's never been a way to be heard inside my apartment." This led to the $1 million Innovation Fund, which has spurred, just like the XPRIZE, much more than $1 dollars worth of thinking. It's our own mini venture fund right here in Los Angeles.
The ride has been too short. But it has been a sweet one. I hope you know the stamp that you are leaving behind. Thank you for believing in the power of a team. We wish you the very best. 
………
TPR's exit interview with Rick Cole:
For the past two years, you've been the point person for the Garcetti administration for both budget and innovation. What does the midterm status look like for each?
Rick Cole: On budget, LA is in better fiscal condition than it's been for over a decade. We have all-time record reserves, in both absolute and percentage terms. Rating agencies have upgraded our credit status. In the just-completed fiscal year, we hit an all-time record of 2,400 lane miles of street paving—and we've budgeted to meet or exceed it next year. We've increased tree trimming, sidewalk repair, neighborhood code enforcement, and improved a wide range of basic city services. We're rebuilding capacity in the areas hit hardest during the economic crisis: technology, personnel, training, and preventive maintenance. We've funded promising new initiatives—from Great Streets to Clean & Safe Parks. Our Innovation Fund drew over 300 applications from city staff to invest in ideas to make city services better, faster, safer, and/or less costly.
That said, continued progress is dependent on a rebounding economy. Revenues are up strongly. While the mayor and Council have been prudent about controlling costs, we will face real problems if the economic recovery falters. LA has to capitalize on these good times to transform government for the 21stcentury. That's a tall order in a city as complex as Los Angeles. But it can be done.
That's where innovation comes in. The mindset is shifting from crisis management to the "data-driven culture of innovation" Mayor Garcetti advocates. The LAPD has long been a leader in using data to drive performance—deploying CompStat to analyze real-time crime patterns. It shifted law enforcement from responding to crime to preventing it, cutting crime in LA to its lowest levels since the Truman years. On "Day One" of his administration, Mayor Garcetti ordered all his general managers to adapt the "PerformanceStat" model to services from A to Z: from the Department of Aging to the LA Zoo.
That's what enabled our crews to pave 2,400 lane miles with the same funding level that the year before had paved just 2,200 miles. A relentless focus on metrics changes how we do business to improve results. The mayor has spotlighted promising initiatives coming from the front lines, from using a smart phone and GPS to slash the time it took to survey a section of the LA River to automating how the City Clerk's office responds to Election Day polling-place problems. The Clerk's Office replaced wall maps, Post-It notes, and frantic phone calls with shared software to more efficiently direct trucks to fix broken voting machines and deliver ballots. That ensured shorter voting lines and cut the number of trucks needed from 30 to 18.
Yet with half the mayor's term behind him, some question whether Los Angeles is tackling its biggest challenges. Is it enough to make the government work better?
"Back to basics" is the necessary foundation. Mayor Garcetti has continually stressed a safer, more prosperous, more livable, and more sustainable city. Setting unrealistic expectations invites future disillusionment from citizens already impatient with government shortcomings. One of the things I respect most about the tone Mayor Garcetti set for our administration was that we should "celebrate ribbon cuttings, not groundbreakings." His intent was clear: under-promise and over-deliver. He has been willing to tackle some huge, long-festering problems—and deliver. He aimed at a bigger commitment from the Feds for restoring the LA River, and got Washington to overrule the local Army Corps. He insisted that rail reach LAX, and it will by 2022. He launched the effort to raise the minimum wage for 800,000 Angelenos, and he signed that into law.
But no mayor has a magic wand. Fixing government and doing big things all require time, funding and political will. At a time when political attention spans can be measured in nanoseconds, getting consensus to move forward is harder than it looks.
Take deploying video cameras for police officers. The Ferguson tragedy forced a long-overdue reckoning about accountability when people die at the hands of law enforcement. My colleague Deputy Mayor Eileen Decker recommended deploying video cameras for every officer in the field. The mayor proposed that in his budget. But, of course, procedures have to be put in place to govern their usage -- which involved the Police Commission, police management, and the union, plus a wide range of public advocates. Just navigating our complex purchasing policies would ordinarily consume a year to buy 7,000 new cameras (and the smart phones that accompany them to upload video). Not to mention the huge load that thousands of hours of daily video will put on our city fiber network—generating five times the bandwidth demand as all our current city functions combined. We are going to do this but, as the i-Pad debacle at LA Unified warns us, we have to do it right. That is not just a technical challenge—it is also a major managerial and political challenge.
If change is that hard, will LA ever be able to fix its broken streets, substantially reduce homelessness, make housing more affordable and shift to a less car-dependent future?
Yes, but city government can't do it without internal reform and external support.
What kinds of reforms are needed?
Let me start with what's not needed. The 2020 Commission proposed creating yet another watchdog agency to provide "independent" analysis of city finances and operations. Of course, the City Charter already says that's what the City Administrative Officer is assigned to do. Plus we have an elected Controller, various citizen oversight commissions, and a Council Legislative Analyst, as well as a Ratepayer Advocate to keep an eye on the DWP. We have plenty of official reports and studies of what's wrong. What we need is the capacity to actually fix what's wrong. Look, Thomas Edison defined "genius" as 1 percent inspiration, 99 percent perspiration. The same ratio applies to government. "Reform" is 1 percent inspiration, 99 percent implementation.
Take real estate management. Last year, the CAO commissioned a $535,000 study documenting what's wrong with the city's current practices, starting with the fact that we don't even have a centralized database of all the property the city owns, let alone computerized access to lease terms and other vital data. So guess what? The way we normally work, it will take about three years and $3 million dollars just to digitize what we already should know about what we own or lease.
That's crazy. We have to put in place a comprehensive tracking system far sooner and far less expensively. It can be done. And then we have to overhaul a byzantine purchasing and contracting process that takes too long and costs too much. That also can be done.
That's where external support comes in. We've talked to some of the top minds in real estate in Los Angeles. To see their city thrive, they're willing to contribute their time and talent to radically write down the costs of implementing a tracking system. We need to work with our labor partners and ensure public transparency so we don't undercut public sector employment or cut back-door deals. That, too, can be done. But we'll need public and press support to make change. Otherwise promising opportunities will be strangled by red tape.
You've stressed that reform and progress take time. Yet you are leaving after just two years. How come? Who will carry forward this work?
Let's start with your second question. The vision for the best run big city in America and a data-driven culture of innovation comes from Mayor Garcetti. We've assembled a top-flight team in the Mayor's Office, including Budget Director Matt Crawford, Chief Technology Officer Peter Marx, Chief Data Officer Abhi Nemani, and the head of our Innovation Performance Management Unit Dan Caroselli. Amanda Daflos has just come on to head our Innovation Delivery Team, funded with a three-year grant from Bloomberg Philanthropies. I also want to recognize my Executive Officer Miguel Sangalang as an emerging national leader for public sector reform. I'm particularly pleased that Matt Szabo will be the next Deputy Mayor for Budget and Innovation. Matt has a proven track record for getting results during three of the last four administrations. He has the tenacious drive and incisive intellect to lead on both budget and innovation.
But the real driving force should be the city's departmental general managers and front-line staff. While I believe the top leaders are the best in decades, there should be no argument that they're the most collaborative. Leaders like Building and Safety's Ray Chan and Department of Transportation's Seleta Reynolds (to name just two) are driving real change every day. Chan has instituted "concurrent processing" that's literally ground-breaking—allowing builders to pour foundations while the details of building materials and design are still being worked out. It's cut months and even years off processing time. Seleta's "Vision Zero" is re-orienting a car-centric organizational culture toward a far safer and more balanced approach to mobility. I could detail a dozen more transformative efforts underway both inside and across city departments. The mayor has unleashed a rising tide of empowerment and innovation.
Now why would I leave this promising start? It's actually pretty simple. I didn't get into government to fix government. I got into government to contribute toward building—and improving—great places. It's always been especially important to me to ensure that the benefits that healthy neighborhoods and prosperous economies generate are shared by those who've historically been left out in American cities: the poor, including the working poor, and the marginalized. I am passionate about reforming the public sector, but the ultimate goal is to create safe, prosperous, livable, and sustainable communities.
It turns out that these values and goals are what the City Council of Santa Monica was looking for, and they unanimously chose me to be their next City Manager. I can focus everything I've learned in Los Angeles and smaller cities like Pasadena, Ventura, West Hollywood, and Azusa—and tackle the challenges and opportunities of a model city. I'm confident that the work in LA will continue forward. Santa Monica is giving me the privilege of working again at a scale where I can be much closer to the front lines. I prefer to have a direct impact on city services and community livability. I'm incredibly fortunate that Mayor Garcetti gave me the opportunity to serve the nation's second largest city—and now the Santa Monica Council has given me the opportunity to help lead the region's most progressive community.