As state and local bodies scramble to accommodate the California drought by regulating use and reconsidering traditional sources of water, suppliers must adjust to changing conditions. In this interview, MIR asks Jeff Kightlinger, General Manager for the Metropolitan Water District of Southern California, about the implications for the region. Kightlinger comments on options for meeting supply needs, including desalination and stormwater capture. He also notes the collaboration necessary to get to goal.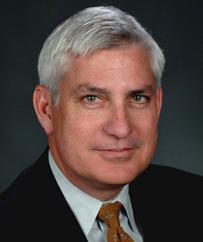 "There's no winner in this drought. Agriculture in the Central Valley has been hit extremely hard. Last year, we had more than half a million acres of farmland fallowed." —Jeff Kightlinger
Jeff, MIR interviewed you last in May 2014. The focus was the governor's declaration of drought. Now, nearly a year later, a $7.5 billion state water bond has passed; the governor has imposed mandatory water reductions; and Mayor Garcetti has set a goal to reduce imported water from 80 percent to 50 percent. How do the aforementioned impact MWD's priorities?
Jeff Kightlinger: It means this is an incredibly challenging time. We are breaking all sorts of records. This is the worst drought by far in recorded history in California, and it comes at a time when it's much harder to deal with it due to greater demands than in the past. 
The governor has ordered mandatory conservation for everyone in the state, not just areas hit hardest by this drought. Everyone must reduce by 25 percent. We've never had that before.
We have 38 million people here, compared to the 1977 drought, when we had about half that population. We have hardened our demands by conserving so much these last 25 years that further reductions are going to be challenging. 
Please elaborate on how, responding to the drought, new "one water" policies and funding priorities could affect MWD's planning—for example, Mayor Garcetti's goal of importing less water into the City of LA.
Southern California, just like all of California, is still growing. We're adding, as a state, roughly 350,000 people a year—driven almost exclusively by birthrate. Southern California is growing by about half that: 175,000 people a year. Predictions say that will continue through 2050-2060. California will go from 38 to 50 million people. 
As Los Angeles gets more efficient and recycles more of its water, as San Diego adds desalination, and as Orange County adds recycling, all of those efforts are frankly just accommodating growth. We see our mission as helping them do it, and thereby maintaining flat deliveries of water. 
But if Los Angeles doesn't reduce its demand on imported water and the the region grows as expected, the demand on imported water will go up. 
For the last 25 years, we've served an additional 5 million people with the same amount of water. We went from serving 14 to 19 million people, delivering about 2.1 million acre-feet. Our goal is to deliver that same amount for 25 million people—our projected growth through 2060. We are trying for flat sales. 
Our bigger concern is that Los Angeles, San Diego, and Orange County won't be successful in these efforts, and demand on us will grow. 
Will San Diego's investment in desalination, and state and local leadership's prioritization of reduced reliance on imported water, force a change in MWD's priorities over the next five years?
Metropolitan will have to look at ways to accelerate those programs.
What is the right role for Metropolitan to play to help Los Angeles, Orange, Riverside, and San Diego Counties develop those alternative supplies? Do they do it all on their own? Do they do it in partnerships with Metropolitan? 
Currently, we subsidize those types of projects. We haven't been an active development partner, just a financing partner. As those projects get harder to develop and start to become larger, Metropolitan's role may have to shift, too.
Could you comment on the near-term significance of Los Angeles Mayor Garcetti's goal of reducing reliance on imported water from 80 percent down to 50 percent (including, for the first time, classifying Owens Valley water as "imported")?
It's a real stretch goal. It's going to be extremely difficult for the city to do that. 
Doing so would be valuable for Metropolitan, because we're still having growth elsewhere in our service area. It would be helpful to free up that supply. 
We're going to have to assume that they can come close, but it will be very challenging to get all the way there in that timeframe.  Our goal will be to help them meet their goal.  
Will MWD now begin investing more in wastewater, stormwater capture, and water-basin cleanup than it has in the past?
We're going to need to. We've grown our recycled water quite a bit in Southern California. We're now getting close to almost 450,000 acre-feet of water a year—a mix of recycled water and groundwater cleanup. But we're going to have to add significantly to that over the next 20 years. 
We've picked off most of the easy recycled-water projects and so it's going to get harder and harder to keep adding to that. 
That's where Metropolitan, as a regional provider, can offer some value-added, because even large cities are going to have challenges in providing the larger, more complex projects.
How collaborative has MWD historically been with its local jurisdictions (not just the City of Los Angeles) in terms of investing in groundwater cleanup, wastewater, storm-water capture, etc.?
It's grown every year. When I first got involved in this business, the groundwater basin managers were very wary of having Metropolitan in their business, because it seems as though we would have different goals from the local managers. A lot of that has gone by the wayside. 
Most people realize that we're so interconnected now and that Metropolitan plays a big role in tying all those interconnections together. I've seen people looking for more collaborative ways they can work with Metropolitan on our backbone water delivery system, and ways in which they can use parts of it to help facilitate local projects.
Jeff, let's pivot to how the state water bond is being invested, and how in the future MWD will reliably secure the supply and quality of the water that Southern California imports. You were a steadfast partner of the governor's when his priority advanced an environmental, ecological, and water-reliability agenda that included two new tunnels. The governor now seems to have modulated his statewide water-system priorities. Could you update our readers? 
The governor has a far-reaching California Water Action Plan that calls for adding storage, building tunnels for conveyance, and assisting groundwater management throughout the Central Valley, as well as local project development and more recycled water. 
With this far-reaching plan, you need some real strategic prioritization. Obviously, the tunnel conveyance system is very high on the agenda. We expect the governor to make some announcements on changes to that project, but also still commit to completing it. I think you'll see that in a matter of weeks, and a new re-circulated environmental document shortly after. We're gearing up for a governor decision by the end of 2015. 
The other big priority the California Water Commission will tackle is how to fast-track new water storage projects. When we come out of this drought, we're going to need to capture more water than we have been. We just have too big a population in California to serve with our existing facilities.
How is MWD addressing climate change challenges arising from the energy-water nexus?
We're looking at problems associated with climate change: how it creates less snowpack and more rain, changes in hydroelectric power, demands on energy, and a warming state. Climate change challenges  the very heart of the energy-water nexus. 
One piece of good news is that most of the energy in water is used at the household level. The heating of water for cleaning, bathing, and washing dishes is the biggest energy driver. More efficient water heating is ripe for technological changes that can really help manage that energy-water nexus. 
Also, if we're going to have a reduced snowpack due to climate change, we'll need to capture more rainfall. That means we're going to need more surface stormwater capture and more reservoir space to capture it quickly and try to move it into groundwater basins. Climate change will highlight the need for better groundwater management and building more reservoir capacity in the state.
Has the severity of the drought served to fuel the historic friction between Central Valley's agriculture interests and urban interests in Southern California? 
In a drought like this, there's pain across the board. About half the water in the state goes to environmental purposes—it's outflow to the ocean. The other half is used by people. Of the half used by people, 80 percent goes to agriculture and 20 percent to municipal-industrial urban uses. With that ratio, people tend to say, "What can be done to shift water during these droughts from agriculture to urban uses?" 
But there's no winner in this drought. Agriculture in the Central Valley has been hit extremely hard. Last year, we had more than half a million acres of farmland fallowed—over a $2 billion hit to the agricultural economy. By all accounts, 2015 will shape up much worse than that—probably three quarters of a million acres, perhaps more, fallowed. You're seeing big disruption in the agricultural sector, just like you're seeing in the urban sector now, with the governor ordering mandatory rationing among urban users at a 25 percent level. Th at's going to be a very painful cut to urban users, as well. 
We're seeing a "share-the-pain" approach across the state.
Jeff, in fairness to all the interests being impacted by the drought, are current water price signals sufficient to drive conservation? There were many urban districts not so long ago without meters. There are many agricultural areas with no monitoring or regulation of the water consumed, and that still do not invest in the latest technologies for irrigation. What will change behavior?
The State Water Resources Control Board is coming out today with other guidelines on how to achieve the governor's call for 25 percent reduction. That mandate has been a huge wake-up call for the urban sector. It's not "let's make some incremental progress"—it's an electric shock to the system. 
Big chunks of Central Valley agriculture got a zero declaration of water supply for two straight years. Those are huge jolts that will start to drive policy changes at an accelerated pace. 
That said, some communities need to move faster. We should move faster on getting metering. We gave people 25 years to get their meters in place in some cities. We gave agriculture 25 years to get on board with groundwater monitoring. Those efforts, in the face of an emergency drought, will need to be accelerated.
In response to the drought, MWD has prioritized landscaping and turf replacement. Elaborate on the lasting impact of such efforts.
Some of the real terrain-changers coming out of this drought will be how Southern California deals with its outdoor landscaping—basically, lawns. 
Outdoor landscaping will never be the same again. Ornamental lawns are going to become a thing of the past in Southern California. That will be the real legacy of this drought.
The market transformation is already taking place. For years, Metropolitan has offered a rebate for every square foot of grass you take out, and people hardly took advantage of it. We boosted it to a dollar per square foot, and even as late as April 2014, we had nominal interest in the program. In April 2014 we boosted it to $2 a square foot and the governor made announcements on the emergency drought regulations. The surge in participation in Southern California has just been phenomenal. 
We had budgeted about $10 million for turf replacement and $10 million for other rebates. Currently this fiscal year we've spent about $100 million. Southern California will have removed 50 million square feet of turf between 2014 and 2015. 
The public is starting to make long-standing lifestyle changes to deal with this drought. That will have permanent effects. 
How does the public benefit from MWD's turf replacement and rebate programs? Is MWD independent from local jurisdictions or water agency programs?
Because we wanted to keep it consistent regionally, we manage the rebate program.  We utilize a third-party provider to manage all our rebates. You go to the Metropolitan website—or you can link there through bewaterwise.com—and it's funded through a single third-party provider doing all the turf replacement through Southern California. It's one-stop shopping for rebates, whether you're in West Covina, Los Angeles, Orange County, or San Diego. 
Many of our partners and agencies have decided to add money. For instance, Metropolitan provides $2 a square foot and Los Angeles added $1.75.  Calleguas Municipal Water District in Ventura County added another dollar. In some areas, you can get up to almost $4 per square foot removed. But consistently throughout Southern California, you get at least $2. 
Jeff, if you are again interviewed in six months, what metrics will you reference to show progress to goal? 
Six months from now, we'll be focusing on two things. First, how are we doing as a state to manage within that governor edict of a 25 percent reduction in use? Everyone will be monitoring to see how the public is meeting that goal. 
Second, in about six months we should be keying up for the governor to make a decision on the Delta Plan and those tunnels. That decision will drive a lot of the policy on the statewide Action Plan.