A year after officially becoming General Manager of the City of Los Angeles's Department of Building and Safety, Ray Chan shares with TPR his plan to streamline development, collaborate across departments, maximize efficiency, and measure success. Chan highlights LA's current construction boom, comparing it to recent cycles, and the importance of continuing to attract development by facilitating a smoother, more expedient process.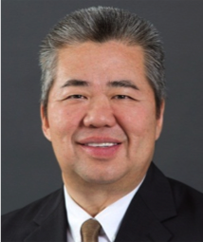 "[Our] Parallel Development Process may shorten the whole development process by 33 percent." —Ray Chan
Ray, you officially became the general manager of LA City Department of Building and Safety in May, after serving as interim general manager since 2013. Share your goals for the department.
Ray Chan: I have multiple goals. 
First, I changed our mission statement. It used to emphasize only safety, which, of course, is the most important aspect. We recently added the phrase, "to assist, guide, and advise projects so that they can build safe, well, and fast."  With that, we have established various goals and plans to ensure that our Department's operations are not only efficient, but also effective.
  For example, 97 percent of our inspections are being conducted within 24 hours of the time the request is made. That is efficient, but not necessarily effective. "Effective" would mean that when an inspector sees a construction deficiency, he or she would use his or her code knowledge not just to call it out, but also show our customers how to correct it. That is being effective by being helpful.
I also want our operations to be effective by being flexible. The building codes are sets of good prescriptive guidelines authored by many groups of industry people and adopted through various hearing and voting processes. Codes are laws, but not etched in stone. Codes are developed with the idea that code regulations cannot be applied to all projects with the "one size fits all" approach. So codes allow building and fire officials to grant modification to projects, allowing deviation from the code verbiage when they are in unique situations and provide equivalency to meet the code's intent. I want our staff to be flexible in that manner and apply common-sense judgment to help projects build fast and safe by complying with the verbiage of the codes as much as possible and the intent of the codes as needed. 
Another of my goals is to shorten the entire development process. In general, the development process for a good-size project has four different phases: entitlement, design, plan-check/permitting, and construction. Traditionally, these phases occur in series. A project has to first finish the entitlement, then work on the design, and then submit the design to the Building and Fire Departments and other agencies for review. After the design is approved, then construction starts. This "series" process takes too long. 
We want all these phases to be done in parallel, through a new Parallel Development Process. Once a project submits for entitlement and is close to getting a planning report, it starts the conceptual design. When the conceptual design is finished in two or three months, the Building and Fire Departments will review the plans and point out any deficiencies. We will also provide the Clearance Summary sheets so that the project will know who the relevant agencies are and start the clearance process with them.  The design-plan review process will continue while waiting for the entitlement to be approved.  
When the entitlement is approved, we can issue excavation/shoring permits so that the project can break ground. At this stage, the project will continue designing the architectural and engineering details and we will continue plan-checking the detail design.  A permit will be issued on the day the design is completed.
Meanwhile, construction is going on. 
The Parallel Development Process may shorten the whole development process by 33 percent. Building and Safety has been reaching out to the local development industry and to foreign investors, informing them how the Parallel Development Process can help them build safe and fast. We want to be part of Mayor Garcetti's sales team to attract more projects to be built in the City of Los Angeles. With more projects coming, the development cycle will be expanded and extended.
Could you explain what you mean by being part of mayor's sales team?
Mayor Garcetti wants more tourists and more investments for the City of Los Angeles.  He is the city's number one salesperson, and Building and Safety needs to be part of his sales team.
Last month, TPR highlighted a panel you were on with Lew Horne, Greenland USA's I-Fei Chang, and others that covered just that: selling LA and the benefits of doing development here. Give our readers the context. How does Building and Safety align itself with the other city departments that are part of the planning and development process? What are the challenges, in terms of law, tradition, and practice?
It is extremely important for all the relevant agencies to work together in order to help development projects build safe, build well, and build fast.
Every agency is an individual entity because it has its own regulations that projects have to comply with, and its own expertise to enforce its mandates. Luckily, the Mayor's office provides leadership to link us together so we can all march to the same drumbeat. 
However, departments also have to work together among themselves. For example, six months ago, the Building and Safety and Fire Departments created a partnership plan to implement 17 enhancements in the areas of helping projects build faster and enhancing customer services culture.  One month ago, our department and DWP also signed a partnership plan to implement seven enhancements in the same areas, as well as to improve the sustainability of projects.
I believe that these partnerships will align our departments toward the same direction and goal of facilitating development projects.
I'll note editorially that the City of LA may not be one governing structure—it may be 15, unlike Glendale, Pasadena, and Santa Monica. How hard is it to do your job in a city this size with 15 large Council Districts?
In my view, it is not difficult. As the general manager of the Department of Building and Safety, I serve at the pleasure of the mayor and I am leading our Department to work towards the Mayor's "Back to Basics" initiatives and priorities. Currently, the mayor's priorities that we are working on are housing, jobs, and the economy. The councilmembers also emphasize these same priorities. 
Since development is the number one stimulator of the economy, if our department can successfully facilitate development projects, we can increase economic growth, create more jobs, and generate more revenue for businesses and more taxes for the city. This ties right into our department's mission: to advise, guide, and assist development projects to build safe, well, and fast.
We've done many interviews about the mayor and Rick Cole's interest in data-driven governance. Could you share what you've done to take an intelligent look at your department's performance? Describe some of those metrics.
The Department of Building and Safety believes in "We Manage What We Measure." We have been capturing operational metrics and generating workload and performance reports for almost all customer services activities:
• Development Trend (Permits, Valuation, Revenue, Housing Units) 
• Plan Check Performance (Counter, Building, Electrical, Mechanical, Grading, Major Projects, e-Permits, Solar e-permit)
• Inspection Performance (Residential, Building, Electrical, Mechanical, Plumbing, Fire Sprinkler, Elevator, Pressure Vessel, Grading, Restaurants, Saturday Inspection)
• Case Management Performance (Cases, Concierge Services, Preliminary Review, Subdivision) 
• Nuisance Abatement Performance (Complaints, Response Times, Cases Closed)
• Technical Services Performance (Systems Support, New Applications) 
• Resources Management Performance (Call Center, Residential Property Reports)
• Finance (Revenue, Expenditures, Overtime)
• Staffing (Vacancies, Hiring, Promotions)
The frontline supervisor, mid-managers, senior managers, and executive managers review reports according to their managerial level and area of responsibilities. For example, frontline supervisors review reports related to the performance of every one of their staff. We can easily generate a report that displays the inspection activities of an inspector for the last three years that includes number of daily inspections and location.  
I review more than 20 reports each week, from revenue to workload and performance of each operation. We also post 35 high-level workload and performance reports on our website: ladbs.org/LADBSWeb/workload-performance-metrics.jsf
These reports help us allocate resources. For example, if we found out that our West LA office was busier than our Downtown office, then we would reallocate staff to West LA from Downtown. Reports also help us to illustrate our need for resources during budget time, because the statistics back up our requests. They also help us to predict future workload because we have substantial statistics from previous construction cycles to predict the movement of this current cycle.
Could you share the number of development permits pursued over the last couple of years and what you project it to be going forward?
At the peak of our last construction cycle in 2006, Building and Safety issued 144,000 permits. After the economic meltdown in 2009, we only issued 110,000 permits. Due to the current construction boom, we will issue 140,000 permits this year and we expect another great year ahead.
As for construction valuation, things are even better. In 2006, the construction valuation was $5.3 billion; then it dropped to $2.5 billion in 2009. It climbed back up to $3.8 billion in 2013 and to $5.3 billion in 2014 (which leveled with 2006). The construction valuation in 2015 may reach $7.3 billion, which is almost double what it was two years ago. This is very exciting. 
You have one master: the economy. Your job is to help development proceed in an expeditious and safe way. But many of the other departments have other objectives. Let's talk about your alignment with Planning. How many masters do they have, and how do they interface with you?
I think Planning serves two groups of customers: the communities and the development industry. At times, these two groups may not see eye-to-eye or be on the same page when it comes to development. The communities want projects to be built well, and the development industry tends to want projects to be built fast. Planning has to strike a balance between the two. 
Here is where Building and Safety can be part of the solution. 
Almost all good-sized projects have to go through the entitlement process with Planning.  Through the entitlement process, Planning could make sure the project is designed well to fit the community and fulfill its need, but that may take time.  To make up some time, Building and Safety can work with the project through our Parallel Development Process, where the project could go through the entitlement, design, and plan review concurrently.  
Planning and Building and Safety should work together as partners. Planning assists projects to be built well to satisfy the communities. Building and Safety assists projects to be built both safe and fast. 
Ray, is the City of Los Angeles—470 square miles or so, with a population approaching 4 million—too big to plan and develop well?
From whose standpoint?
That's a great answer. Let's try from the development standpoint. Are we getting the results that some of our neighboring smaller cities are achieving—a density that's livable?
From the development standpoint, it is definitely not easy to develop in the City of Los Angeles for a number of reasons. 
First, it is difficult to comply with all rules and regulations. There are too many. When I joined the department 27 years ago, the zoning code was one inch thick and the building code was one and a half inches thick.  Now the zoning code is 3 inches thick.  The building code has three volumes; each is 3 inches thick. 
Second, a project has to gain support from the neighborhood councils who represent the community.  This is a good practice because neighbors should have a voice as to what's going to be built in their community. That said, a development project would have to spend more time working and negotiating with neighborhood groups, while working with the local Council Office and the Mayor's Office.
Knowing that it is not easy to develop in the City of Los Angeles, we, the development agencies, should come up with innovative enhancements to facilitate development of projects. 
For example, our Parallel Development Process would allow design, permitting and construction to occur concurrently to shorten the development process.
In addition, there are two hand-holding programs to guide and assist development projects. The Development Service Case Management program consists of case managers from various departments who provide consultation, facilitation, and problem-solving services in order to guide these projects through the design phase. 
Another program is our Inspection Case Management. After a permit for a major project is issued, an Inspector Case Manager will call the project, explaining, "I am your go-to person and will meet with you on a regular basis throughout the construction phase. I'll be there to assist with construction issues, to coordinate inspection at critical times, etc." Currently, we have Inspection Case Managers assigned to 60 major projects in LA.
It is proven that these hand-holding programs help projects build safe and fast.
As the leader of your department, it seems that you've brought wisdom, perspective, and management to the task. But because you're just one part of the process—and not the planning part—built into this is a bit of discretion and chaos. Why is it that the City of LA has no updated community plans—no build-by-right—which would speed up the process to get to you faster? While this is not your jurisdiction, perhaps your view will give us some perspective.
I'm not an expert on community planning, but I believe that good community plans may create more by-right projects. It is my understanding that community plans are not being updated faster mainly because there is a lack of city staff to do the work.  I think more resources need to be allocated to this function in order to update all the community plans in a more timely manner.
Isn't LA the exception, in not having build-by-right for 90 percent of the smaller projects?
"By-right" projects mean that they do not have to go through the entitlement process. We will issue 140,000 permits this year. 100,000 of those permits are small alterations, which do not require any plans.  Almost all of them are "by-right" projects. 75 percent of the remaining 40,000 permits that are required to be plan-checked (ranging from a second-story addition to a house to a new high-rise) are also "by-right" projects, even though they have to obtain different clearances and sign offs from various departments.
If we touch back in a year's time, Ray, what will we be talking about differently? How will your priorities and accomplishments have changed?
First, I would like to implement all 39 of the enhancements that I promised Mayor Garcetti. We have already implemented 25 of them. These include the establishment of Concierge Services at Development Service Centers to assist and guide homeowners and small business owners. The Parallel Development Process allows construction to start within months after conceptual plans have been submitted to the City for review. And 95 percent of residential solar panel installation permits can now be obtained online. These programs are very well-received by our customers, but there is more to do.
Second, we want to continue to reach out to the local development industry and to foreign investors from Canada, New York (New York, to me, is a foreign investment!), China, Japan, and Mexico informing them how our Parallel Development Process and hand-holding programs can help them build safe and fast.  This outreach has been effective in attracting foreign investors to build in the City of Los Angeles, but we want more. With more projects coming to LA, our development cycle as well as the economic cycle will be expanded and extended.