Ken Lombard, Vice Chairman of Investments and a partner at Chicago-based Capri Capital Partners, has a track record of successful development and acquisitions in neighborhoods on the rise across Los Angeles, including Koreatown, South Park, and Baldwin Hills. Lombard speaks with TPR about Capri's eye for emerging markets. He updates readers on the Baldwin Hills Crenshaw Plaza project, which has completed its first stage of redevelopment, then provides his perspective on Metro's Crenshaw Line and the impact it will have across the corridor. Finally, Lombard offers his take on trends in the real-estate market as a whole.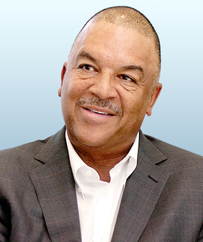 "I don't believe there is an investor out there who thinks the current pace of the market is going to continue forever." —Ken Lombard
Ken, you're vice chairman of investments and a partner at Capri Capital Partners, a firm based in Chicago. Describe your focus geographically and within the development market.
Ken Lombard: We are investing on behalf of our clients in properties across the country, primarily in the gateway cities. We're focused on multifamily, Class A opportunities in great locations, in major markets across the US.
Capri looks to make investments in large metropolitan markets experiencing or expecting urbanization, with resulting supply-demand imbalances. Could you elaborate on what that means, Ken?
We have a focus on core-type opportunities and value-add strategies for multifamily assets. 
For the sake of an example, we think that The Vermont in Koreatown falls right into that category of an excellent, high-quality asset in a market that is still on the upswing.
We're optimistic about those markets. We believe that they're good bets for a number of different reasons. But we're very opportunistic in terms of what we're willing to look at and what locations we are willing to consider.
Just last month, we interviewed Sherri Franklin about Leimert Park in South LA. We've spoken with Mayor Butts in Inglewood a number of times about the transformation occurring there. Are those two other markets equal to Koreatown?
No one has invested in more opportunities in Baldwin Hills than we have over the years—myself in particular, and Capri. 
While Leimert has a lot of promise, there are also a lot of obstacles that could potentially get in the way. Those obstacles are pretty much the same ones that have caused a much longer timeline for Marlton Square to become a reality: multiple ownership in smaller parcels, creating a difficult assemblage challenge. 
Once you get through that piece, then what is it that you're going to build? I believe the positive side for Leimert Park is the Crenshaw Line coming in. There will be additional focus on trying to take Leimert to a point where you're maximizing the development opportunity. But right now, it's got a long way to go. 
Inglewood is a different situation. If they're able to execute the NFL proposition with Kroenke, and all of the opportunities that will bring, that would put Inglewood in an interesting position. I would place the Inglewood market on the watch list, and we absolutely would have interest in looking at potential multifamily opportunities in that location.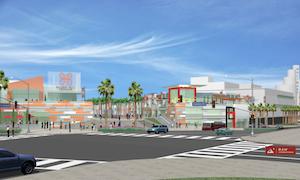 Let's turn to Baldwin Hills, where you've devoted a lot of resources over the years. Can you give our readers an update on those investments?
Baldwin Hills continues to make tremendous progress as we measure our own success based on our initial plan. We moved forward successfully with re-tenanting efforts and completed the first major phase of the redevelopment. We look forward to the successful entitlement plan that we're putting in front of the community and the city. Our hope is to get that approved in 2016, and then begin to look at the additional development opportunities in Phase 2. 
For now, we're very pleased about where we are. We continue to see retailers achieving successful sales numbers and traffic continues to increase. We've got a theater performing at an extremely high level—one of the top-grossing in the Cinemark chain. Our restaurants are also doing well.
In a recent ULI Urban Marketplace Conference panel, you were asked how the project would attract high-end retail when local residents can't afford high prices. You were quick in your response. Could you share that perspective here?
When people look at these neighborhoods without taking the time to truly understand the consumer, they completely underestimate their sophistication and their ability to have discretionary income to support the various businesses that come in. 
We proved that wrong with the Starbucks concept Magic Johnson and I executed across the country, and in particular in a number of locations throughout the LA area. We're continuing to prove it inaccurate through the success of retailers like Victoria's Secret and Chipotle at this location. Our big box stores, like Macy's and Wal-Mart, continue to see tremendous sales numbers and support from the community. It's been a great project for our retailers. We continue to feel this is the retail anchor of that Crenshaw community. 
My hope is that, at some point, folks will put in the same amount of due diligence for projects in Baldwin Hills as they would for projects in other communities. I hope they try to understand what's actually there, versus their perceptions, before they come to conclusions as to whether they want to locate in Baldwin Hills. 
After all these years, hearing the same types of comments about these projects can get you riled up—because it's uninformed. It's unfortunate, because if people just took the time to understand the opportunity, I think they'd see that they could be successful.
Looking at the sizeable LA County rail investments underway, particularly the construction of the Crenshaw Line, describe the value-added that rail brings to your real estate investments.
For us, the Crenshaw Line is a big bet and a huge lift in Baldwin Hills. The line provides consumers an opportunity to move around the city in an efficient way, which is better for all of us. 
The next project we're involved in is on Pico and Olive, with Mack Urban and AECOM. It's well-located in the South Park area of Downtown Los Angeles. Being able to get from one end of the city to the other is critical. 
Metro investments are a huge move in the right direction for the city. We'll continue to look for projects that take advantage of the value the Crenshaw Line is bringing.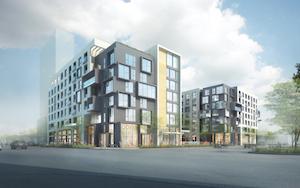 TPR interviewed AECOM's Michael Burke in December of 2013 about the project you just mentioned. How did the partnership between Mack Urban, AECOM, and Capri come together? Does it portend other like relationships?
We've had a long-standing relationship with Paul Keller of Mack Urban, and we've done a number of other projects with Paul, including our Oxnard project at Serenade and our Victoria project in Seattle. We are constantly in touch with Paul, sharing information about the deals our respective companies are reviewing. 
In my previous life, I was involved in the old Transamerica Building—now the AT&T Building—with the Canyon-Johnson Urban Funds, so I've been optimistic about South Park for quite some time. It was a great opportunity. We look forward to doing more deals with those guys.
Capri also invested in what some say is the largest mixed-use California transaction in 2014: purchasing The Vermont. Could you talk about the opportunity in the Vermont corridor—LA's Koreatown?
We couldn't be more excited about that project. Jerry Snyder and his group did a tremendous job of developing a high-quality asset. 
We think that Koreatown is one of the most exciting neighborhoods in the city. You'll see more and more development opportunities coming up as a result of progress there—not just The Vermont, but also some of the other projects in the area. 
This was not a difficult project for us to get our arms around, even at the early stages of lease-up. Jerry had achieved about 10 percent of the leasing when we closed the project. But for us, there was no real lease-up risk with such a high-quality project, a great location, and great access to Downtown and other parts of the city.
What is the relationship between your projects across metro Los Angeles? How do you ensure that opportunities you pursue are not competitive with each other?
As part of our due diligence, we have a high sensitivity regarding any potential competition between our various projects.  In LA, as we look at Koreatown and compare that to Pico and Olive, we don't feel like those are competitive. 
Capri's  ideal niche in these development projects is what? Just dollars?
No. We have a responsibility to our investors. We don't just provide equity to a project. We expect that our partners look at Capri and our investors as a true partner and that they consider us a value-add to the overall project. 
The days when groups like Capri could just provide capital to a project and wait for reports are pretty much over. Our overall success is based upon not subordinating the interest of our investors in terms of the day-to-day process, but making sure that we're adding value in every way that we can.
Ken, TPR seeks an on-the-record prediction: Will the current hot LA real estate market go on forever?
We see a lot of markets across the country where things are running at an all-time high—where rents are high, resulting in a lot of attention from institutional investments. That said, I don't believe there is an investor out there who thinks the current pace of the market is going to continue forever.
Our responsibility is to keep our finger on the pulse of the market, and remain informed so that we can make appropriate investment decisions.