At "Welcome to LA: Gateway to the USA," a conference held March 17 by the LAEDC and City of LA Mayor's Office, a panel moderated by CBRE Southern California President Lewis C. Horne considered the city's real-estate market and upswing in foreign direct investment. TPR presents edited excerpts from Greenland USA President I-Fei Chang, LA Dept. of Building & Safety General Manager Ray Chan, CTBC Bank President Noor Menai, and Watt Company President Nadine Watt.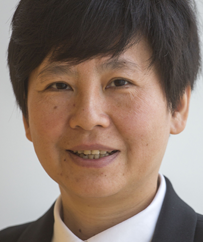 "Southern California happens to be the most attractive destination for foreign direct investment from Asia." —Noor Menai
Lewis C. Horne: I've been in this market for the last 32 years, and I've never seen so much transformation taking place. Not only are we seeing a complete transformation in the way people are using office, industrial, and retail real-estate, but we're also seeing a renaissance in areas of the city and the county that haven't been activated in 20-50 years. 
We're also tracking an enormous influx of investment from outside of Los Angeles, not just from China—but also from Canada and Korea. Indeed, the amount of investment from New York and San Francisco coming into our city proper is also extraordinary. 
Over the last several years, an enormous amount of investment has been occurring here, not just on ground-up real estate and in residential and hospitality, but also in the conversions of historic buildings and several manufacturing buildings.
Two years ago, we had zero creative office users looking at the Downtown Los Angeles marketplace. Today we have over 500,000 square feet of that use. We believe creative office users are going to be filling condominiums and also apartment dwellings being built Downtown.
The areas most impacted by demand are South Park, the Historic Core, our Downtown Core, and the Arts District. Values in the Arts District have tripled in the last two and a half years. 
We've seen incredible changes to Chinese investment in the Southern California marketplace. Across the country, we've tracked close to $13 billion of investment from mainland China since 2007. 80 percent of that has happened over the last two years. 75 percent of that 80 percent has happened in three cities: Los Angeles, New York, and San Francisco, with Los Angeles being in the second position. We believe this is just the beginning. 
Noor, as President and CEO of CTBC Bank, please share more on what countries are finding California and the United States attractive for real-estate investment.
Noor Menai: The US has been a magnet for foreign direct investment for a long time now. Here in California, we are the most attractive destination for foreign direct investment. 
In terms of ranking, Japan remains the number one, followed closely by the United Kingdom, and then China, obviously. Last year alone, the astonishing number from China was, in the residential market alone across the US, $22 billion. That's more than any other country or sector. As you mentioned, there was nearly $12 billion of investment directly from China. After that fall countries like the Netherlands and Mexico. 
Southern California happens to be the most attractive destination for foreign direct investment from Asia.
Lewis C. Horne: I-Fei, you have been developing in China and, all of a sudden, now you've got the largest development currently taking place along the freeway corridor in Downtown Los Angeles. Tell us what has brought you to Los Angeles.
I-Fei Chang: Greenland was established 23 years ago in Shanghai. Since then, we've expanded our market to more than 80 cities and 29 provinces in China. We thought, "It's good timing to invest in a global market." The US market is the third country that we have invested in, after South Korea and Australia. 
We feel very comfortable here in Los Angeles, not only because of the weather, but because of the diverse and welcoming environment. This is actually the most affordable international city that we have had the opportunity to enter. Downtown LA is a great example of a city in transition, just like Brooklyn. 
Residential Tower 1 of our project is currently 30 percent presold. People want to move here—to be the pioneer, to join the revolution and the reinventing of Downtown. We also see a lot of high-tech innovation companies moving from Silicon Valley to Silicon Beach. That also brings a lot of start-up companies Downtown. They see their future here, and Greenland also sees that entrepreneurial energy. 
Lewis C. Horne: For the benefit of the audience, I-Fei, please give us the high points of what Greenland is building in Downtown Los Angeles.
I-Fei Chang: When built, the Metropolis Project will be the largest mixed-use project along the Pacific side of this nation: more than 3.5 million square feet, including a hotel, 350 rooms, 18 floors high. The first residential tower, will be 308 units and 38 stories high. The second residential tower will be 514 units and 40 stories high. The third residential tower will be 736 units and 56 stories tall. 
The project is already under construction. The first two towers will be complete by October of next year. When you drive from the airport, from Santa Monica, from Beverly Hills, and so on, you will be able to see two complete buildings. At that time, the structure of the final tower will also be almost done.
Regarding the presold units, some people say "Maybe there are only Chinese people." No—we see a lot of Asian faces, but also millennials, young professionals and entrepreneurs that want to be here. We know this because they're already renting here and want to stay and own.
Lewis C. Horne: Los Angeles is a rare city in that we have around 350-400,000 people who come every day to work downtown. We have about 50,000 people who live Downtown. If you look at any other major city, you're not going to see that same imbalance. The fact that we've now got more than 20 cranes up in the air has concerned some, but frankly it isn't going to make a huge dent in the amount of residential that we need. We've got 5,000 units currently under construction. There's still going to be a need for more.
At CBRE we've seen a real shift in urban living—not just in Los Angeles, but in virtually every city in the world. For so many years, Los Angeles was about moving out to different radius rings. Today, it's about moving in and up.
Firms like I-Fei's have done so much of this in China over the last 25-30 years and can bring those kinds of ideas—not just the capital or the development expertise, but the ideas on balanced communities and dense properties.
Nadine, as a three-generation Los Angeles native, give us your observation on these changes taking place in LA.
Nadine Watt: Recently, we've seen the shift from office to creative office. We started building more creative office on the Westside in Culver City and Santa Monica. 
Creative office is untraditional in that it's not four walls with everyone in their own space. It's a shift away from the car mentality in Southern California. Suddenly, with this millennial generation coming in, we're getting out of our cars, we're getting out of our office space, we're interacting with each other, and we're having more meaningful experiences that lend to more creative, out-of-the-box thinking. Creative office also focuses on incorporating technology. 
We've also seen a shift in the market to medical, and have recently purchased a medical office building in Downtown LA. I'm interested in doing more medical office conversions.
Lewis C. Horne: Ray, as the GM of LA City's Department of Building & Safety, you've got the perspective of the entire city. Give us a sense of the volume of development taking place.
Ray Chan: In 30 years, I have never seen anything like this. It is truly a renaissance. 
During the peak of the last construction cycle, our highest valuation for construction was $5.3 billion (which then dropped to $2.5 billion). This year, by the end of June, our construction valuation will easily reach $7.3 billion, just in the City of Los Angeles.
Our obligation at Building & Safety is to have good programs so that we can help projects in Los Angeles not only be safe, but also build well and fast. We also have business programs to let potential investors know LA City is the best city in the United States for development. 
Looking at housing demand, the City of LA probably needs 17,000 new units every year. A few years back, when the economy was bad, our average number of units built every year was only 6,000-8,000. There's a big housing shortage and we need a lot of investment to come here.
We at the city have an obligation to make sure that investors can move fast. Our Parallel Development Process would allow the design of a project, the plan-review of a project, and the construction of a project to go hand-in-hand.
Traditionally, any development project goes through four phases: the entitlement; the design; plan-check and permit; and construction and inspection. Normally you'd go through those four different processes one after the other. If you have a major project, like I-Fei just mentioned, it would take at least six years! 
We need it to go faster. With Parallel Development, you submit even your first basic drawing to Building & Safety. We start to do plan-check. Along the way, when there's a new design, we re-plan-check. That will make sure the design is always moving in the right direction. We will guide you through and resolve problems with you. We'll be your consultant. You cannot find a better consultant for the project than the person who will eventually put the stamp on the plan!
Whenever you finish your entitlement, you can start construction right away because we will give you a Shoring Permit and Foundation Permit. We don't want to hold up your foundation because you're still designing the color of the wallpaper. 
Lewis C. Horne: Ray, you've described the proactive nature now of the Building & Safety Department and the City of Los Angeles. Everyone is advocating for the growth of Los Angeles. That all got kicked off with adaptive reuse, correct?
Ray Chan: Yes. In 1996 or 1997, Mayor Riordan had a vision. He wanted to see Downtown change to be like New York. I was fortunate enough to be assigned to have a program called "adaptive reuse." If today you see all these new buildings Downtown as a renaissance, I would consider that the second wave. The first wave actually happened back in the late 1990s and early 2000s with adaptive resue. Because we brought more people back Downtown, and turned Downtown back into a neighborhood, we started to attract new developers. That has created what Downtown is today.
<