Well-respected Pasadena Mayor Bill Bogaard presented his final State of the City address on January 15 at the Pasadena Playhouse, as he prepares to retire from office this year. In the speech, edited and reprinted here, Bogaard notes the city's current budgetary health and decrease in unemployment; the surge in start-ups prompted by Innovate Pasadena; and the progress on extending the Gold Line, first to Azusa and hopefully to Montclair. He closes with a return to his 1999 call to "Go For It!" Bogaard's hope for the future: "to 'Rediscover Pasadena' and the promise that it holds for us all."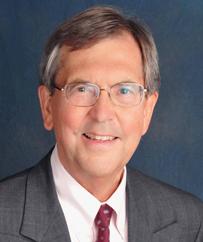 "In 1999, I promised to be a catalyst for positive change, to bring our community together, and to build a greater city… We accomplished what many might have considered impossible—in a short span of time, Pasadena emerged as one of the nation's leading cities and an internationally recognized symbol of hope, diversity, culture, arts, education, science, jobs, and economic opportunity." -Bill Bogaard
WELCOME
Bill Bogaard: Good evening, and thank you for attending this State of the City here at the beautiful Pasadena Playhouse. I am honored by your presence. 
As I begin my 16th State of the City as citywide elected mayor, I am enormously grateful to this community, and to all of you, for the support you have given to me. It is a great privilege to serve as mayor and to be part of the effort, in which all of us are engaged, to build a greater city.
THE ECONOMIC CLIMATE 
We look back to the past year and, with the year ahead, we see that the local economy is performing well—and, in many cases, showing welcome signs of renewed growth in Pasadena and the San Gabriel Valley. That includes increases in retail sales, more business and leisure travel, lower unemployment rates, and a continued upswing in the residential and commercial real estate markets.
It is reassuring that total assessed property valuation for Pasadena in 2014 was over $24 billion, up 5.4 percent from the previous year. The increase is part of an overall trend for both residential and commercial property in Pasadena, one of the few areas of Southern California where property values have remained strong and highly desirable, even during the economic recession.
The California Employment Development Department reports that Pasadena's unemployment rate is moving down near 6 percent, well away from the 9.5 percent rate at the peak of the recession.
Some of the city's accomplishments during Fiscal Year 2014 include:
- Adoption of a balanced budget for a third consecutive year, consistent with the Council's goal to maintain fiscal responsibility and stability. The budget for FY 2016 will also be balanced.
- Significant pension reform requiring that employees pay the full employee contribution to offset a portion of increased pension costs, relieving the city's General Fund and our taxpayers from the responsibility.
- Public Works improvements to preserve and expand the city's infrastructure, including improvements to parks, streets, sidewalks, and the Glenarm Power Plant.
- Celebrations of the 125th Tournament of Roses Parade, 100th Rose Bowl game, the BCS National Championship game, the 125th anniversary of the Pasadena Fire Department, and the 130th anniversary of the Pasadena Public Library.
There still remain many challenges, however. Any of those issues could quickly and significantly weaken our financial position, including increased costs for the city's employee pension program, which are not under the city's control, that could add as much as $8 million in annual pension costs for FY 2017. In addition, a recent actuarial study of our post-employment benefits obligations relating to retiree health benefit liability, reflecting a July 1, 2013 valuation date, determined that the city's actuarial unfunded liability is over $35 million.
While the city's General Fund remains healthy, revenue growth is slow. The pension and benefit increases, together with the challenges of essential infrastructure projects and the costs of litigation, make it clear that fiscal discipline and careful management continue to be necessary for the city to succeed. 
DEVELOPMENT ACTIVITIES 
We are fortunate that private-sector investment interests continue to be attracted to Pasadena. Cross Campus, a new creative group from Santa Monica, is finishing new co-working space on Raymond Avenue, bringing fresh talent and new consumers to our downtown. ADP, an international leader in human capital management systems, is bringing a large number of software engineers into Pasadena this year, with the intent of keeping the skilled workforce in a quality working environment.
Art Center College of Design, which is celebrating its 85th anniversary this year, recently completed a major acquisition on South Arroyo Parkway, making way for expansion of its South Campus. This plan has potential to spark economic development in the surrounding neighborhood, and reach more students of all ages through the college's Public Programs division. Art Center is also demonstrating its strong commitment to its headquarters city with renovations at the Hillside Campus.
The Shriners Hospital organization has received approvals to move forward with a state-of-the-art pediatric care facility on South Fair Oaks, strengthening the Huntington Hospital area as a premier medical care district in California. With Kaiser Permanente, Dignity Healthcare, Huntington Memorial Hospital, and a wide range of other impressive health-care providers in our community, including our own municipal health services, Pasadena will emerge in 2015 and beyond as a prominent leader in the health services field.
In the coming year, Pasadena anticipates the opening of several new high-end gourmet restaurants, fashion stores, and retail shops. There are five new hotel projects in the city, with one that recently opened, one under discussion, and three in the planning and entitlement phase. Demand for new residential development remains strong, with approximately 1,700 new units under construction or in the entitlement process. 
I hope you noticed as you arrived here tonight that just across the street from us is Playhouse Plaza, the first new office project in several years. The project is a wonderful combination of ground floor retail and office space that will serve as an important economic anchor in the Playhouse District. Lincoln Properties, meanwhile, is proceeding with entitlements for a new development of nearly one million square feet of residential and commercial space at the Parsons Engineering site adjacent to Old Pasadena. 
YWCA UPDATE 
Speaking of hotels, the City is close to completing negotiations with Kimpton Hotels, a private developer, to convert the historic YWCA building across from Pasadena City Hall into a boutique hotel, carefully restoring this landmark that is listed on the National Register of Historic Places and designed by Julia Morgan, who was California's first licensed female architect. She also designed the Hearst Castle in San Simeon. If all goes smoothly, construction should begin later this year.
INNOVATE PASADENA 
In 2012, a small group of technology and business leaders in the Pasadena area began talking about what the private sector could do to bolster the local economy and high-quality job creation. With strong encouragement from City Hall, the talks evolved into a vibrant not-for-profit called Innovate Pasadena. The 20-person board, supported by dozens of committed volunteers, intends to create sustainable economic growth in the greater Pasadena area based on innovation and entrepreneurship. 
In its first 18 months of operations, over 15,000 participants were engaged in more than 150 events organized by Innovate Pasadena, which has orchestrated dozens of collaboration opportunities and has produced its own top-notch innovation conference, Envision Summit, which is planned as an annual event.
Pasadena's innovation strategy is gaining momentum. Several promising local start-ups including Metacloud, Wallaby, BlueBeam, and Central Desktop have recently achieved successful milestones and are now formally connected to global technology firms like Cisco and PGi, which are all eager to access top creative minds in their respective fields. 
Thanks to IP, Pasadena is now at the forefront of the new, high-tech world where ideas, products, and new technologies are making a positive difference in our lives. 
PUBLIC SAFETY SERVICES 
The Pasadena Police and Fire Departments remain committed to protecting public safety as a priority for the city. 
The departments' plans for community relations through outreach efforts and education will seek new opportunities to engage the public in 2015. In 2014, the Police Department held its third Pasadena Police en Español program, which provided insight into the department's operations and philosophies through one-on-one interaction between police employees and the 138 Spanish speaking participants.
The Fire Department, meanwhile, continued to provide quality, basic emergency-response training for our residents to help them prepare for when a large-scale disaster or earthquake may strike.
Police employees and volunteers also went door-to-door in the Pasadena neighborhoods when the Ddpartment hosted 28 "Curbside Coffee and Chat" neighborhood meetings.
The Police Department works directly with community youth to enhance relationships built upon respect and trust. These interactions include the Black Student Union discussions, Youth of Promise mentorship, and teaching students in the John Muir High School Business & Entrepreneur class. Over the past year, more than 300 young persons participated in department mentorship programs, such as the Police Activities League, the Youth Accountability Board, and numerous youth-safety academies.
Neither department forgets its primary mission to protect and serve our residents, businesses, and visitors when emergency help is needed.
COLLABORATE PASADENA
Collaborative efforts of the city, Pasadena Unified School District, and the community are entering their third year. Last year, a new governance structure was completed and led to the creation of Collaborate Pasadena, which includes representation from the City of Sierra Madre and Altadena, the other communities that make up the Pasadena Unified School District. 
Collaborate Pasadena is about changing the way we do business with our schools. It is about engaging our community members in ongoing conversation to ensure our resources are brought together in an accountable and effective way to give every young person the best chance to reach their potential.
I want to spotlight the spirit of volunteerism, the dedication, and the resources of all our non-profits and community members in moving this strategy to where it is now, and to encourage our newly formed governance structure, city and school-district staff, and all the stakeholders to continue their important work.
ROSE BOWL STADIUM 
The iconic Rose Bowl Stadium once again played a significant role in 2014, welcoming more than 1.5 million visitors to an array of sporting events, concerts, and festivals in the renovated stadium. The city hosted the BCS National Championship Game, UCLA football games, the Rose Bowl Game, the annual July 4th fireworks, flea markets, Walk for Autism, and multiple world-class concerts.
In the year ahead, the number of events will be less than in 2014, and the city and Rose Bowl staff will continue to work with our neighbors to mitigate the impact of these events on their lives. 
Recognition will also be given to the recreation activities in the Arroyo Seco and at Brookside Golf Course, where thousands of Pasadenans come every day to run, walk, hike, cycle, golf, read, or simply relax.
GOLD LINE UPDATE 
This is going to be an historic year for the nearly $1 billion extension of the Gold Line from Pasadena to Azusa. This first phase of the Foothill Gold Line project will be completed in late September, and turned over to Metro for operational testing. This phase of the line will end at Azusa Pacific University and Citrus College, along the way passing the City of Hope Medical Center, LA County Arboretum, Santa Fe Recreation Dam Area, and five historic downtowns. We anticipate that the line will open in Spring of 2016, bringing thousands of daily visitors to Pasadena from cities east and allowing our residents to easily access the many important places and resources that are located just a few Gold Line stops away.
But Azusa will not be the end of the line for very long. Work is continuing this year to prepare the next 12 miles of the line for construction. We anticipate that the funding needed to build the second phase of the Foothill Gold Line, from Azusa to Montclair, will likely come from a new tax measure to be voted on next year that could allow the county to expand its growing network of rail lines. Advanced engineering documents are therefore under development to extend the Gold Line to Montclair. The project will be ready to break ground in just two years.
CONCLUSION 
I find tonight's State of the City to be bittersweet because it is the last such event for me as your mayor. Tonight caps a remarkable and rewarding period in my life: my 16 years' service as Pasadena's first directly elected mayor. 
In light of that, it seems appropriate for me to reminisce and to refer to some of my thoughts and remarks upon taking office in 1999. 
I was never elected to be a caretaker—no one on the City Council is—but to represent those who put their faith and trust in us to carry out the duties because they, and we, believe that all of our citizens deserve the best city possible.
In 1999, I promised to be a catalyst for positive change, to bring our community together, and to build a greater city. I urged all of us to "Go For It!" in a quest for improvement, and we did just that.
During the ensuing 16 years, our journey saw good times and bad, yet we "Went For It!" and we accomplished what many might have considered impossible—in a short span of time, Pasadena emerged as one of the nation's leading cities and an internationally recognized symbol of hope, diversity, culture, arts, education, science, jobs, and economic opportunity.
We took the best of Pasadena and made it better.
We invested hundreds of millions of dollars into our neighborhoods for better roads, bridges, schools, parks, community centers, city services, and programs to enrich all of our lives.
We successfully empowered the men, women, and children of all of our diverse neighborhoods to come together and solve our problems.
My words in 1999 are still true today. We need to "Go For It!" I believe we can fill this city with success, and with a rising tide of hope for those in the community who do not share in today's prosperity. There are no constraints on the human mind; no walls around the human spirit; no barriers to our progress except any we might ourselves impose. 
"Coming together, Working together, Succeeding together!"
In taking office as mayor, that was my promise. Tonight that is my hope for the future: to "Rediscover Pasadena" and the promise that it holds for us all.