A December 4 ULI-LA panel brought leaders of real estate together to discuss a recent PwC report: "Emerging Trends of 2015." TPR presents an edited transcript of the panel featuring John Menne (MetLife), Steve Briggs (LBA Realty), Larry Casey (Donahue Schriber), Marty Caverly (Evoq), Kevin Kaberna (Greystar Real Estate Partners), and Mitch Rochelle (PwC) discussing how demography and technology are impacting Los Angeles' built environment and real estate development.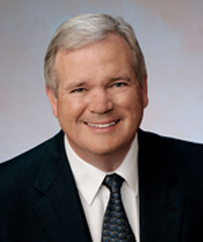 "For LA, younger people want to be Downtown. They want to walk to work—bike if they can. They want to be around a vibrant place where there are bars, restaurants, etc. " -Marty Caverly, Evoq
An excerpt from PwC's "Emerging Trends in Real Estate: United States and Canada 2015":
"Another year, another look at the Emerging Trends expected to affect real estate in the coming year and beyond. It's a healthy discipline for our industry, taking a periodic look ahead to evaluate the contenders and pretenders among the forces shaping the real estate business. By survey, by interview, by a review of data, and by a thoughtful sifting through of fact and opinion to arrive at considered judgments, nothing is taken for granted. Each prospective "trend" has to prove itself to a cross section of the industry if it is to make the list. For 2015, we propose ten top trends for your attention."
The 10 Trends:
1. The 18-Hour City Comes of Age
2. The Changing Age Game
3. Labor Markets Are Trending towarda Tipping Point
4. Real Estate's Love/Hate Relationship with Technology Intensifies 
5. Event Risk Is Here to Stay;
6. A Darwinian Market Keeps the Squeeze on Companies
7. A New 900-Pound Gorilla Swingsinto View
8. Infrastructure: Time for the United States to Get Serious?
9. Housing Steps Off the Roller Coaster
10. Keeping an Eye on the Bubble—Emerging Concerns
The full report can be found here.
John Menne: Having now reviewed PWC's "Emerging Real Estate Trends" report, what is your current strategy for your business?
Marty Caverly (Evoq): First, we've had industrial buildings down in LA's Downtown Arts District that had been used as manufacturing. We converted one of those to creative office. (That's sort of a misused term these days—anything that has no ceilings or is brick is called "creative office." It's really more than that.) 
What we're doing next is taking that theme on the road. We're teaming up with a sponsor to raise $1 billion and do a creative office/reuse. The reason for that is, first, no one has really done it right. A lot of people say they do creative office, but all they're really doing is taking the ceiling tiles out. 
Second, creative office is more about where you locate it. We found Downtown LA is where the Millennials want to be. As a landlord, a lot of what's been talked about is positive for the office sector, and a lot of it is negative—we actually see a declining work force in the city. As an employer, you obviously have to go where the people want to be. 
For LA, younger people want to be Downtown. They want to walk to work—bike if they can. They want to be around a vibrant place where there are bars, restaurants, etc. A lot of them don't want to commute since they can't afford to live out on the Westside, out where the CEO lives. Some of the bigger tech companies and others will still be out on the Westside—its not the demise of the Westside. But you see a lot of the growth companies as well as companies that need a younger work force. 
What we're seeing, in summary, is a very strong demand for this type of product. It's about, however, where it is located and if it has an amenity package. You certainly have to do some things in the lobby, some programming, and collaborative space, but it's much more about being in those cities that are going from 12-hour to 18-hour to 24-hour.
Kevin Kaberna (Greystar): We are the largest muti-family property manager in the world right now, believe it or not. With not much multi-family outside of the US., in the last year or two we've moved into Mexico, Latin America, and also Europe, recognizing that there is a massive need for multi-family housing in other countries. 
We were founded in 1993 and we've had an amazing run. We're a large investor, as well. We now oversee about $9.5 billion multi-family around the country, and also overseas. We're a large developer. In this cycle since 2011, we've worked construction on about $3.5 billion of our development. We also have about $2 billion coming behind it, currently in the pipeline.
From that standpoint, what we want to be is really a one-stop shop for multi-family, whether that be here in the US or overseas. We're continuing to do that by having scale. We're able to bring scale efficiencies to our clients and also to our investors. We feel like we have the best information in the business. We sign something like 1,200 leases a day—we have access to that information at our fingertips. 
We feel we can continue to raise various pools of capital, invest that in multi-family, and continue to manage all of our clients.
Larry Casey (Donahue Schriber): Our strategy is very simple: we're going to buy and develop west of the I-5 freeway from Mexco to Canada. Mitch said we should be looking at the secondary markets. We were in the secondary markets during the last downturn, and we're not going back because we're the best in those markets. 
About half of our portfolio we've built and about half of our portfolio we've bought. There are no new developments in our five-year projection this year. We'll build out legacy land—which is the euphemism for land we held onto during the downturn—and we have no projections for development. We can't make development return its worth with what the retailers are willing to pay us. 
Steve Briggs (LBA Realty): Our portfolio is a little bit unique. We're about balanced between office and industrial, so we get to look at both opportunities. We just came off raising for our new investment vehicle, which is all about realty, which is about $75 million in equity. Levered out, that gives us somewhere shy of $2 million in buying power. We view ourselves as value-add players. We really want to find something that is either physically or financially broke where we can have our hands on operating expertise for that. 
We're in all the major markets in the west, but we have a strong bias to Southern California. About half of our existing portfolio is there. We're very bullish on Southern California and Los Angeles in particular, and we think that about 40 percent of our new fund will be invested in SoCal.
John Menne (MetLife): One of the items that came up in the PwC research is that, overall, investors think that real estate is going to do well. We're a pretty optimistic industry. I want to explore on this panel where we potentially could have a couple of problems. Kevin, apartments are probably the poster-child right now for asset classes just kicking. Over the next couple of years, focusing on the LA metro, what is concerning to you?
Kevin Kaberna (Greystar): I think most people are most concerned with supply-side issues. We look at the absolute numbers and get a bit scared because those 7,000 units completed this year, and maybe 10,000 units next year, on a percentage basis are much lower than what we're seeing in other growing cities. 
From our standpoint, just as a percentage, we feel relatively comfortable. Recognizing that there are pockets of LA that grow faster than others—I think it's focusing on the areas where it seems there is growth and where young people want to live. 
A more concerning component of LA is affordability. It is the least affordable place to live in the country. People spend 48 percent of their immediate income on rent. 50 percent of the people rent in this city. That is concerning. If you're coming out of college, you have to bunk up in LA to live in areas where you want to live. A lot of the supply is being built at those higher levels. The question is: Do we have the incomes?
Those are the two big problems we see in LA. We have 4.5-5 percent rent growth in our properties here in LA this past year. We perceive about 3-4 percent in the next couple of years. Occupancies are extremely high—97 percent. We think that maybe that'll come down a bit, maybe 96-96.5 percent, over the next couple of years. 
LA was slow in the recovery on the multi-family side, but we feel like it is re-accelerated a bit. It was a strong '12 and we felt like it fell off in '13. '14 has been a very, very strong year. Downtown has been very strong. We'll see what happens when the supply comes online, but ultimately we're bullish in LA and Southern California.
John Menne: Steve, industrial is another asset class that is doing extremely well. What are you concerned about?
Steve Briggs (LBA): You're always concerned when everybody wants to be in your space all of a sudden. Over the past 12 months, I've heard of five different institutional players who all want to now be in the industrial business. That didn't happen before. It was a very distinct set of operators and players.
That being said, the macros on the industrial side have never been healthier. The supply demand counts are a really good place to be. I think the runway for the next couple of years on the industrial side is pretty clear, and I don't think we can get ourselves into a lot of trouble. But long-term, with all of the institutional capital and all of the operators, we're running into one spot—a niche that is kind of limited. That's when we try to move the other way.
John Menne: Marty, how about you?
Marty Caverly (Evoq): Like I said, people have different ideas about what "creative office" means. There is a bit of a trendy, faddish nature to it. 
One example I've always talked about is when Shorenstein bought in Downtown over at the Ford building. If you go to Phase 1 on Twitter, it was all open-plan—sort of Bloomberg's office in NY: kids on skateboards and keg stands in corners. Phase 2, people realized that nobody was getting any work done. So Phase 2 is a much more traditional office layout. They still have a collaborative space, but they have a lot more offices and it looks a lot more traditional. I think there is more danger in going too far and trying to catch the fad, and five years from now spending a lot more TI dollars, which fills out deals. Is this a permanent trend when we're talking about Millennials, or at some point do they grow up and say they really want the corner office and want to live in the suburbs?
Mitch Rochelle (PwC): Lets get some more emerging-trends insight. You asked, do you think Millennials are going to want to move to the suburbs? Or do they want to spend the rest of their lives in cities? The response was overwhelmingly undecided, in violent disagreement—50/50. 
What's interesting is that we're all operating with that radar, and we don't know what's going to happen. My personal view is: Let's just look at history. Let's look at the Baby Boomers who started as hippies, protesting the Vietnam War. They grew up to be Republicans and moved to the suburbs. It's possible that Millennials will just do the same thing—that aging, parenthood, and raising a family just has the habit of doing that, and history repeats itself. The problem is that there are two good arguments on both sides, so we just don't know. We at PwC were hoping that we would get 51/49 so we could report something this year, and we still got 50/50.
Larry Casey (Donahue Schriber): One point about that: It isn't where they are going to end up. It's that everyone is taking longer to do it. They're making life changes later. That is helping and assisting the multi-family industry and is delaying that move to the suburbs. 
Marty Caverly (Evoq): Social media is here to stay, obviously. We've seen a lot of changes, but a workspace like this did not exist 10 years ago. I don't think it's going away. It's proven to be efficient. As long as it makes people more productive, that design will become part of the workspace. 
John Menne: We're here at Gensler—we may well be at ground zero for the collaborative office movement. They do a lot of great work advising tenants on this. Steve, any perspective from your research? You guys are keenly plugged into this.
Steve Briggs (LBA): Marty is right—"creative" is probably a misnomer. It's really "non-traditional." If the open style is one end of the bookend and the traditional, 25,000 floor plan with all premier offices and a few cubes in the middle is the other, I think it ends up somewhere in between. 
Every year we do a think tank with our top 30 real estate executives and our tenants about their office needs. Clearly everybody gets the notion of collaboration and the positive effects on the workforce. But everybody, to a person, said there is a backlash. People need head-down quiet time and places where they can have smaller, quiet meetings. My guess is that the pendulum swung one way, and it won't swing all they way back the other way but it's probably somewhere in the middle. 
The other things about office space that Marty alluded to—about where you are and what you have surrounding your office space—is more important. We won't buy commodity office, where we're only competing on price and where you're just the low-cost operator with no amenities.
John Menne: Larry, on the retail side, technology obviously is making changes. What do you see in your space? Is technology impacting the way that you go about doing your business? Brick and mortar—is it alive or dead?
Larry Casey (Donahue Schriber): Brick and mortar is definitely alive, but retail is on pause right now. If you look at the stats from 1978, we built about 150 million net square feet of retail every year since 1978, until 2009. Since 2009, there have been 35 million. That's less than a third. Retail is not coming on line, which is good for the existing owners because our rents are finally getting some traction. But the retailers are on pause as it relates to new stores. 
In the old days, we would look at 200 new Targets a year, and now hopefully we do 25 in the US. The retailers are figuring it out and they haven't figured it out yet. Some think they need to be larger, as the last mile is the most expensive to deliver for any person delivering retail goods over the Internet. Should the store be a place where the customer comes to get their goods? Does the store need to be bigger because they need more places to store? Some will say their stores need to be bigger, because the customer needs to come and look at a greater variety of goods to do that order on the Internet. They're in flux. 
What the retailers are finding out is a multi-channel universe. When the Restoration Hardware in New York put in a larger store in a market, their Internet sales increased. Other stores are finding out that when they close a store in a geographic area, their Internet sales decline. Because there is no limited new supply coming on, from a retail standpoint, we're in the next two to five years looking at 2-5 percent same store end of line growth. We're looking at positive rent spreads in the high single digits, and from our perspective, things are looking very healthy because there is not a lot of new supply.
John Menne: Let's look at neighborhood food/drug centers. Is technology going to adversely impact that sector over the next five years, or is it going to be a pretty safe and stable investment class?
Larry Casey (Donahue Schriber): I think it's a safe investment class. We've done an analysis of our tenants and their average base rent. 67 percent of our rent comes from Internet-resilient tenants—because you can't eat on the Internet. About 20 percent of our average base rent comes from restaurants and another 20 percent is groceries. 
Regarding the experiment for groceries on the Internet, WebVan—people do not like having the guy at the grocery store picking the oldest produce and the oldest meat to deliver to their home. It's hard to deliver to your home because you have to be home. The ice cream melts.
As I said, we think that two-thirds of our tenants are Internet-resilient. We're developing on legacy land—900,000 square feet in Rockland—which is a northeast suburb of Sacramento. In our inline chop space, we don't have one tenant that is selling goods. The merchandise is being sold by the bigger boxes, and the inlines are restaurants, salons, and dry cleaners—service oriented. There is not one merchant selling product in the inline pad space. I think that is telling of where the industry is going.
John Menne: On the other hand, big-box retail may be more impacted by the Internet and technology. 
Larry Casey: In our analysis, the big-box guys are in the third that are subject to change from the Internet.