At the 2014 Women in Sports and Events (WISE) Los Angeles gala, Dodger Senior Vice President of Planning and Development Janet Marie Smith was one of three recipients of the Women of Inspiration Awards. Smith's preeminent career in stadium planning and historic preservation includes, most recently, upgrades and enhancements to the 52-year-old Dodger Stadium. TPR prints here an edited transcript of architect Brenda Levin, FAIA's introduction and Janet Marie Smith's remarks. Smith emphasizes the role of sports stadiums in bringing life back to urban downtowns.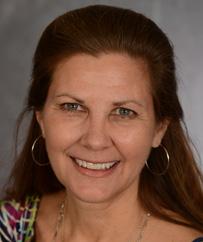 "Dodger Stadium is one of the most iconic venues in sports and Janet Marie is one of the few people I would trust with its future." —Stan Kasten
Brenda Levin: I first met Janet Marie Smith 30 years ago. She had just arrived from New York City, where she worked at Battery Park City as coordinator of architecture and design. Recently hired as executive director of the Pershing Square Management Association, she was tasked with leading the civic group that aspired to revitalize Pershing Square—once a shady oasis—but at the time, neglected and plagued with a reputation as unsafe. As a trained architect and urban planner, she was more than qualified, but the timing of these aspirations were premature—given Downtown's slow transformation to the active, lively city we know today. 
When she contemplated a move to Baltimore, it was not with a job in hand or with access to the owners of the Orioles who were planning a new stadium in the city center. Through perseverance, and the thoughtful intelligence that she is known for, she was hired as the architectural consultant to the project. From 1989 to 1994 as vice president of planning and development for the Orioles, Janet Marie played an instrumental role in the design of the ballpark, creating a state-of-the-art facility that blends with the context of downtown Baltimore while taking inspiration from early 20th-century baseball parks When it opened in 1992, the park sparked an interest in locating sports venues in downtown areas as seeds for urban development.
Given its success, it is no surprise that if you were to ask almost anyone in Major League Baseball to identify the one person who transformed the physical character of ballparks across America in the last three decades, their answer would be—without hesitation—Janet Marie Smith.
Author George F. Will, in his book A Nice Little Place on the North Side celebrating Wrigley Field's 100th anniversary, says:
"The three most important things that have happened in baseball since the Second World War were Jackie Robinson taking the field in Brooklyn in 1947, free agency arriving in 1975, and Oriole Park at Camden Yards opening in 1992. This last was an act of heroic nostalgia but, then, baseball fans are disposed to live with cricks in their necks from looking backwards. Which is why Major League Baseball owes a debt to a willowy woman from Mississippi. To those who said, 'You can't turn back the clock,' Janet Marie Smith responded, 'Well, we'll just see about that.'"
From 1994 to 2000, Janet Marie was president of Turner Sports and Entertainment Development and the vice president of planning and development for the Atlanta Braves. Her work helped transform the 1996 Olympic Stadium into Turner Field, home of the Braves, and she also oversaw the development of the Philips Arena, home of the NBA Atlanta Hawks and then NHL Atlanta Thrashers.
From 2002 to 2009, she served as senior vice president of planning and development for the Boston Red Sox, overseeing the preservation of historic Fenway Park and leading the program that placed the ballpark on the National Historic Register.
Prior to joining the Dodgers, Smith returned to the Orioles to direct the renovation of the Orioles' spring training facility in Sarasota, Florida, as well as improvements at Oriole Park at Camden Yards to celebrate its 20thanniversary.
Two years ago, Janet Marie returned to Los Angeles, having been named vice president for planning and development at the Los Angeles Dodgers, reuniting with Dodger President Stan Kasten, with whom she worked in Atlanta.
In the press announcement, Kasten said: "Dodger Stadium is one of the most iconic venues in sports and Janet Marie is one of the few people I would trust with its future"; "She respects baseball's tradition and knows how to retain a ballpark's distinctive charms while providing fans with the amenities and comfort they've come to expect. Any fan that has walked through the gates at Oriole Park at Camden Yards, the renovated Fenway Park, or Atlanta's Turner Field has been a beneficiary of her understanding of what a ballpark means to its community."
Janet Marie approached her challenge at Dodger Stadium as she has each of her projects: doing meticulous research and asking questions that guide a process to discover what was best about Dodger Stadium and what improvements were needed. To revive the quintessential 1962 Southern California mid-century modern stadium, now the third oldest ballpark in America, Janet Marie referred back to owner Walter O'Malley's and architect Emil Praeger's vision.
With a charge from the new ownership, Guggenheim Partners, she set out on an ambitious plan of first-year improvements that would be significant enough to transform the ballpark while honoring its architectural and team history. It was a massive achievement, executed in just six months—all efforts focused on creating an enhanced fan experience. 
It is hard to underestimate the sheer talent of Jane Marie Smith—her knowledge and love of baseball, coupled with her professional skills, her uncanny ability to pose questions that further an idea and help find a solution, her unerring commitment to a ballpark's unique history and a continuity between generations of loyal fans. She has more than proven to be worthy of the honor you bestow on her tonight. 
Janet Marie Smith: Thank you so much, Brenda. And thank you for the valuable role you are playing in the Dodger Stadium renovations. If you've been to a game recently, you've seen the stellar results of Brenda's impact on this mid-century modern stadium.
There is no greater honor than peer recognition, so I am grateful for this salute from this extraordinary group. I would not be here but for the exceptional teams that have been a part of every project and for those that have hired me to carry out their vision. I also would not be here without an incredibly supportive husband in Bart Harvey and I might as well say that up front!
The path that brought me into sports was neither direct nor calculated. My objective was not to work in sports per se, but to use their popularity to change the way cities behave. Growing up in Jackson, Mississippi's public schools, I certainly didn't have a reference point that would lead me here.
I studied architecture because I had to pick a major. What I really studied was cities. I went on any road trip I could to broaden my Starkville, Mississippi horizons. The minute I got permission to do an independent studies course in New York City and a student loan to finance it, I was on my way!
As a student of cities, I love navigating new ones. I enjoyed living in New York and Los Angeles, and working on projects with public spaces. Like many baseball fans, I enjoyed visiting different cities just to go to the ballpark. In 1988, I wanted to go to Baltimore to watch the Orioles play in their home park—seeing they were destined to lose 107 games that season, one more than my beloved Atlanta Braves. Sitting in the stands, kibitzing with other fans, I learned Baltimore was leaving Memorial Stadium to move downtown. Initially I thought, what a loss: 33rd Street was a nice neighborhood park.
But a month later, I had an epiphany: that was the project I was looking for! This was the first time a team had wanted to move into an urban setting in over half a century. I knew of Baltimore's efforts to revitalize the Inner Harbor and the idea of populating the center city with 3,000,000 fans annually seemed an excellent way to advance that goal.
I wrote to the president of the Club, Larry Lucchino, who luckily was still reading his own mail in those days and took my letter seriously. The irony is that Larry hired me because I did not have a background in sports. Here is the thing: He wanted the stadium to harken back to the ballparks of the classic era of Ebbets Field and Shibe Park. He feared the industry experts' interpretation was going to be a brick facade on a formula building.
The alignment of the public-sector goal to revitalize downtown, coupled with Larry's vision for an old fashioned ballpark, demonstrated how sports could be used to invigorate urban development. Since Camden Yards opened in Baltimore in 1992, 20 of the 26 new MLB parks have moved into their downtowns to become a part of a city revitalization effort.
As an encore, I went to work for Stan Kasten, president of the Braves and Hawks in Atlanta, where my job was equally as challenging. Once Atlanta was awarded the 1996 Olympics, Stan got in front of that effort: He insisted that the Olympic Stadium be designed for baseball. While it was still on the drawing board, he had modifications made for the Olympic requirements, then restored, so the Braves were not asked to accept anything but a true baseball park as their long-term home.
The Hawks' new downtown arena gave us an opportunity to combine a workplace of 30,000 at CNN Center with new retail and the Centennial Olympic Park to create a real anchor for downtown Atlanta. Stan's abilities to lead those projects gave us a chance to create two very special places—not just sporting venues, but very important civic spaces.
Now, while I am on the topic of Stan Kasten, I want to add a personal note of respect and gratitude: I had all three of my children during the years I worked in Atlanta. I even think I may have been visibly pregnant when Stan hired me. Never an issue.
Even though I have worked for four teams, what I really have had is the chance to work for each of these two remarkable men not once, but twice.
In 2002, Larry Lucchino became president of the Boston Red Sox. The decade-long renovation of 1912 Fenway Park, which had been declared doomed for demolition, was nothing short of giving that treasured green cathedral a new lease on life.
Ten years later, I find myself back in LA, working for Stan Kasten a second time. His appreciation of Dodger Stadium is evident. We are in an urban venue, made all the more special by our park-like setting and glorious views of the San Gabriel Mountains and downtown LA. As more teams have moved into traditional urban environments, Chavez Ravine becomes even more unique, and the 1960's architecture more celebrated.
The addition of restrooms, scoreboards, concessions, and specialty seating to Dodger Stadium has been an important part of our owners' agenda, second only to fielding a winning team. No one but Stan would have been bold enough to oversee those major $100 million-plus changes in five months, but he wanted fans to know immediately that we cared about improving their ballpark experience.
People often ask what it is like to be a woman in sports, or architecture, or construction. It is a peculiar question, because how could I possibly experience it any other way? For role models—my mother had a professional career, working until she was almost 80.
As to my role, I try to nurture our projects from an idea to ribbon cutting. Maybe orchestra conductors, movie directors, and chefs feel as I do when their job is complete. There is nothing more exhilarating than working with a remarkable team and there is nothing more rewarding than the public embracing a place as their own—something sports fans do with zeal.
So, I'll end where I began: I am honored with this award, but it is a team effort. And I have been blessed with being a part of an incredible team here in LA. Thank you.