The Port of Los Angeles' new Executive Director, Gene Seroka, brings years of logistics experience to his new role—as POLA undergoes upgrades to meet 21st Century demands. In this interview with MIR, Seroka reviews changes in maritime trade and the port's ongoing capital investments to remain an industry leader. He also highlights POLA's sustainability and resiliency efforts in the face of climate change, along with providing an update on the AltaSea project.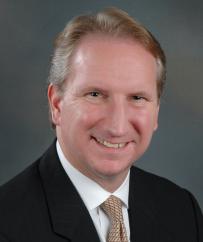 "From the data that I have seen, the San Pedro Bay ports represent 40 percent of all goods that are imported through the United States. We need to continue to build upon that for jobs creation and economic growth." -Gene Seroka
In supporting your nomination, President of the Board of Harbor Commissioners Ambassador Vilma Martinez shared that you have "the maritime and global commercial expertise, leadership skills, and strategic vision" that are "exactly what the [Port of LA needs] as the nation's premier trade gateway." Why are these the critically important skills that POLA's executive director needs today?
Gene Seroka: Well, I'm very humbled by those comments.
All of my professional career has been built in this industry, following graduate school. I've also been privileged to serve for about 12 years on overseas assignments in Asia and the Middle East.
The industry continues to evolve. It has struggled, pre-dating the recession of 2008-09 and into 2010. The dynamics of the shipping marine terminal and intermodal industry have gone in a very different direction than some maybe imagined, dating back to the pre-recession time.
I think I bring some level of experience and a vantage point to assist POLA in its goal of maintaining and growing its status as the number one port in the United States—and the largest port complex, based on volume, in North America. My industry contacts and relationships can add to that value in developing a collaborative format for growing not only the port, but also helping as an economic engine for North American jobs and business.
TPR/MIR recently interviewed the Port of Long Beach's Jon Slangerup. Interestingly, both San Pedro Bay Ports have a new leader and both have logistics experience. Why is experience with logistics so essential for managing a port?
I'm extremely encouraged, because Jon and I get along really well. We've spent a lot of time together over the past couple months. I have a great deal of respect for him and the value he brings to the Long Beach side. The experience that Jon brings in a different area, when combined with mine, can be quite powerful.
Starting with the two mayors is the beginning of every discussion. I understand they get along quite well. The two mayors have a number of issues to work on together and seem to share a spirit of collaboration.
Work that the two ports have done for many years in the areas of safety, security, the environment, infrastructure, and social responsibility will continue. I think we can raise the bar from here based on the conversations I've had with Jon.
International trade is one of Mayor Garcetti's priorities. What's changed in global trade that necessitates such operational experience?
A couple things in the industry have changed quite a bit. First, it has struggled from a financial perspective—dating back to 2011 and before. To get after that financial struggle, folks in the industry have concentrated on operational efficiencies and cost measures, as well as collaboration to drive those first two ideas.
It has been proven that larger vessels being brought in can create some of those opportunities by lowering slot costs and producing more energy efficiencies on the water.  That changes our view as a port. Managing those ships requires higher levels of crane intensity, better use of land, and creative ideas within the nodes of the supply chain to enhance fluidity.
Coming from the industry side, I have worked through some of those plans and implementation. That vantage point helps not only the city, but also the region and the nation as we bring the stakeholders to the table to understand exactly what is in front of us. Having larger ships coming into Los Angeles is great for us, but we also have to be prepared.
With the goods movement industry's business model changing—driven by the challenges of ever-larger ships coming to port—how important are POLA's capital investments in sustainability, air quality, and energy efficiency?
All of that goes together, David. Realistically, every piece of that pie is part of a bigger picture. That's promoting the economy and jobs; being a socially responsible partner in the communities we work in today; and looking to tomorrow.
Right now we're spending about $1 million a day on capital improvement projects. The brand at the Port of LA is world-renowned. We want to raise that to an even higher level. The work that we're doing in preparation for the next generation of ships, the cargo flows, and the supply-chain shifts are all of paramount importance to us.
In looking at the order book of vessels at the shipyards today, we'll see even larger vessels coming to our port in the near future. Making sure that we have the water depth, the channel navigation, the landside equipment, and the fortification is what we're trying to do in this 10-year capital plan.
From a P&L perspective, we're looking at where the dollars are coming from today, and how we can best appropriate them in the future to drive the business and the economy. We're looking as best we can on a 10-year horizon to make sure we stay ahead of the curve. For many decades, the Port of LA and the city have been known for doing that when it comes to international trade.
Will the completion of the $5.25 billion Panama Canal, now imminent, result in greater competition for trade through and from the Port of LA?
There are a couple views. One is of opportunity. I believe that it could lend itself to enhanced trade between the east coast of South America and Southern California. There are common goals in place with respect to the commodities that are indigenous to both geographies. Enhancing the window of trade with Asia is also an opportunity. From a United States perspective, the ability to enhance trade is always something we applaud. The different geographies that trade through the Panama Canal, and more importantly, the Panama Canal's competition with the Suez Canal, will be brought to light in the not too distant future.
We will also maintain our competitiveness and try to grow our business by the value-added proposition that we have here in Los Angeles. The LA advantage is strong today. We have more than 40 vessel services calling each week. We have deep water berthing capability at all of our terminals in the LA harbor. We have superior rail service here in North America, connecting the inland locations to our port. The infrastructure around warehousing, cold storage, and other developmental opportunities for intermodalism also make us a market leader. We continue to accentuate the positives in these and other areas to make sure we maintain and grow our status as the nation's number one port.
Reportedly, the Port of Los Angeles is spending fewer dollars than the Port of Long Beach on capital investments going forward. If that's true, is it because those investments have already been made or because of some other reason? 
They've got a little different look and their expanse has a little different vantage point than ours at this time. But all the work they're doing is exemplary. There is some work on infrastructure outside of the port's property that they are championing, which is very good.
I don't think you can compare apples to apples right now on a dollar-spent basis because some of the work they are doing is a bit different than ours outside of the acres they hold today. 
Both ports are subject to the San Pedro Bay Ports Clean Air Action Plan, which requires an upgrade of trucks, the electrification of vehicles, drainage, and other air quality and energy efficiency initiatives. Please elaborate on POLA's current sustainability plans and program initiatives going forward. 
We continue to think of ourselves as a leader in this area, as do other industry observers. A lot of that has to do with our partnership with Long Beach. The overall emissions reductions are first and foremost in our business strategy plan. That plan was originally created some time ago. We've recently refined it and brought it to our board of Harbor Commissioners.
The reduction in emissions is absolutely staggering, yet we want to continue progressing forward. Everyone has bought into the Clean Air Action Plan. We've got hurdle rates coming up in 2023 that will make today look like a good building block or foundation from which to start. The movement around nitrogen oxide and sulfur oxide emissions, as well as diesel particulate matter, are all on our dashboard—which we look at on a weekly basis at our staff meetings, to make sure we continue to meet the hurdle rates set out.
The interested parties, such as the California Air Resources Board, the South Coast Air Quality Management District, the EPA, and even the International Maritime Organization, all have strong roles and defined opportunities in front of us that, on a collaborative basis, allow us to move forward in a great way.
At a recent CityLab conference, Mayor Garcetti prioritized resilience. The urban challenges of resiliency, he asserted, go long into the future. Address POLA's resiliency planning in the face of climate change and likely natural disasters.
Having bright people at the table is key. The stakeholder groups go far beyond simply the industry and regulators. The people that we dine with, the neighbors that we have, and the communities in which we operate are all extremely important to us. Hearing the voices of neighborhood councils and the folks that run businesses here in the harbor is an overarching theme.
We have an overall plan within the Clean Air Action Plan and programs to continue to raise the bar. The demand for electricity, for example, will continue to increase dramatically. The partnerships we have in developing our Energy Management Action Plan (EMAP) as a guide to improve the port's energy profile in the future is going to continue to drive this.
The EMAP elements include installing and integrating power systems and security networks that will enable minimum operations after unforeseen events. After the recent fire, we had a unified command in place—led by the LA Fire Department Chief Terrazas—moments after the first 911 call. We were able to bring in a vessel to that general area, at berth Number 176, shortly after the fire was extinguished and the area was designated to be safe for business operations.
Further action in the safety and security areas comes directly under Mayor Garcetti's direction of the Los Angeles Public Safety Model—which is driven by preparedness and ensuring that we replicate best practices.
We included in TPR/MIR last month an interview with Dr. Lucy Jones, who has spent a year advising LA on how best to respond to the mayor's call for more resilient infrastructure and better building codes. Has the Port of LA contributed to her work—regarding preparedness against earthquakes or natural disasters? And will Dr. Jones' recommended city ordinances likely reflect the port's priorities?
The port has always looked at preparedness as a key element of its business plan—not only from a commercial standpoint, but also in terms of safety, the security of people who work and live around the port, the cargo that comes through, the crew members on board vessels, and others who attend to our business.
Lucy's work is paramount to what the city is attempting to accomplish, and in very good order. We will continue to follow and serve as a suggestion box for what she is doing. There will also be a replication opportunity here at the port for that preparedness sector.
In reality, safety and security are at the top of the list. My direct reports are all within that line of thinking. Again, under the Los Angeles Public Safety Model, public safety, unified command systems, coordination, technological advancements, counter-terrorism, and the overarching themes of safety and security as they relate to the environment and commercial business are all embedded in our model.
If the port were to "go down" as a result of a massive earthquake, what would it mean to the region's recovery efforts?
That obviously would be significant. More than $1 billion a day in goods flow through the port today. Any impediment to moving the supply chain forward is always in our first and frontal vision.
Preparedness around disaster recovery, and how we manage our business and information flow, is part of what we have built into the Los Angeles Public Safety Model. Planning for the worst and managing the best is what we do everyday.
We've published many interviews over the last decade on how to more efficiently move trucks through our transportation grid without making mobility impossible on the region's roads and freeways. Your thoughts would be appreciated, especially on whether a dedicated goods movement roadway is needed. 
This is very timely because of all the activity in and around the San Pedro Bay. The trucking industry has gone through many transformations following deregulation. Today, many of the trucking companies tell me it is very difficult to find capable and qualified drivers because of the lack of competitiveness in the industry. We're trying to help in that area. Our vice president of the harbor commission, Dave Arian and his operational efficiency committee are examining these issues.
Truckers want to make runs during the day. Making sure that it's done in a safe, secure, and environmentally friendly environment is of extreme importance to them, as well. The more work we can do with on-dock rail or near-dock facilities to make sure the air is cleaner and trucks are off the road—and when they are on the road, that they are moving efficiently in a safe and sound way—fits the business model that we want to continue to drive. 
Could you update us on the status of the AltaSea project at the POLA?
The AltaSea project is exciting. We have a lease agreement that was adopted by the board in the later part of 2013. We're working very closely with the leadership at AltaSea to begin the forward-looking plan their vision entails, and how we would bring this to fruition. I'm extremely excited about this groundbreaking opportunity. We've got the milestones that must be achieved on both sides, and are looking forward to maintaining the integrity of that schedule. 
Turning to another POLA challenge, please update our readers on the status of the BNSF Southern California International Gateway Project? 
It's in legal discussions at this point. The opportunity from a supply chain standpoint is something that we are very much looking forward to. But we must let the legal process handle this as it moves forward.
When most people characterize the LA economy, they think of the entertainment industry's contributions. Could you share how the San Pedro Bay Ports contribute to this region's economy and to the nation's?
This topic has been discussed quite openly, with respect to the goods movement and the jobs opportunities.  We're moving about $1 billion worth of goods every day through our ports. This creates jobs, whether onsite with organized labor—the backbone of our freight operations here—or with our long-shore mechanics and other folks. Job creation that the port enables for the broader region of five counties in Southern California is extremely important to us. It's the economic engine not only here, but for the nation.
From the data that I have seen, the San Pedro Bay ports represent 40 percent of all goods that are imported through the United States. We need to continue to build upon that for jobs creation and economic growth. The opportunity to have a nation-wide discussion about how this area of the country can help develop further opportunity is something that we want to campaign for now and into the future.
To close, the Los Angeles 2020 Commission's report last year suggested it would be good for both ports to combine. Our interview with Mr. Slangerup left the impression that this is a non-starter and neither port really wants it. Is that your position?
The work that the two ports have done together over the past decade speaks for itself, in the areas of safety, security, environmental awareness, and social responsibility. We need more collaborative efforts around operational efficiencies, terminal velocity, and bringing more goods flow through Southern California. I know Jon and I are on the same page on those topics.
With respect to the 2020 report, I've read it thoroughly. We've had discussions internally and with the city. Any opportunity that brings more jobs and commerce to the area is something that has to be discussed. But I don't think we are at the stage right now to say yes or no to anything. Our options are on the table as far as growing the economy.