Pasadena's widely-admired Mayor Bill Bogaard has announced that he will not run for office in 2015, choosing instead to spend time with family. In this exclusive TPR exit interview, he reflects on 16 years of service, discussing the city's urban character, committment to arts and job creation, expanded public transportation offerings, and community-engagement process. He goes on to consider challenges remaining for Pasadena and the responsibilities facing his successor.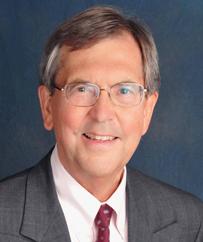 "Pasadena shows a commitment to stick by the rules in place for land-use planning, so that more influential developers are not able to shape the application of rules to be consistent with their intent." -Bill Bogaard
Mayor Bogaard, you recently announced that you will not be seeking reelection in 2015 after serving Pasadena for 16 years as its first directly elected mayor. What brought you to retire from elected office? 
Bill Bogaard: I decided that the time had come for a change in my lifestyle. It was influenced significantly by August vacations with my wife, Claire—a reminder that our grandchildren are growing up fast. I decided I wanted to spend more time with them. 
Mayor, when you took office on the steps of Pasadena City Hall in May 1999, you said: "It's time to go for it. Let's go for it now!" You set out a broad agenda. Reflect on those 16 years. What has been accomplished that you are most proud of, and what remains to be accomplished? 
There is no question that the City of Pasadena has made a lot of progress in those years. I hasten not to take credit, but to say that the times were right. We remember how expansive the economy was after a slowdown during the 1990s. Pasadena had a General Plan, Specific Plans, and other zoning in place that had been developed over a long period of time and fit very well with the city.
Pasadena has emerged as a place known for offering an urban lifestyle. Mixed-use projects provide residential opportunities, as well as retail and restaurants. During that time, light rail arrived and is providing service at six stations in Pasadena. There has been significant residential development along the Gold Line corridor.
Pasadena has continued to protect and celebrate its architectural heritage so that, today, it is a unique city admired widely. I attribute that to the elegant vision created by our ancestors in the early part of last century. The spirit, goodwill, and capability of many in this community allowed us to pursue that vision.
You said in that 1999 speech: "I'm not elected to be a caretaker, but to serve as a catalyst to bring our community together in building a great city." You went on: "And most important, this vision means empowering men, women, and children of all communities and neighborhoods to solve problems together." Talk about that political and civic culture. How has it played out in your years as mayor? 
Pasadena does have a long tradition of community involvement. It's one of the principles of our General Plan, adopted in the early 1990s: Community outreach shall be part of all of the city's activities. That outreach goes to every corner of the community—to persons of all backgrounds, all income levels, and with any viewpoint. This helps create the vitality of our community today. I've treasured the opportunity to encourage community participation in our planning processes and project approvals, along with simply shaping what our priorities ought to be for budget purposes.
Perhaps there is nothing left to be done after your 16 years! But, if that's not true, let's turn to some of the challenges Pasadena still faces. We have interviewed you, for example, many times over the decades about the 710 freeway and Metro's build-out plans. Could you comment on transportation and mobility in your city? What still needs to be done?
Pasadena relies on transportation and transit systems to contribute to the quality of life—to represent to our community that, even with new development, traffic will not be a detriment to enjoying this great city.
Light rail is very important. I am excited about the Foothill extension to Azusa, which will be operational in about 18 months. That will reduce cars on the streets of Pasadena due to the many people who will travel into the city using that new transit system. Of course, we're working hard to continue the Foothill extension all the way to Claremont, then on to Ontario Airport.
We've expanded our local bus system in recent years and redirected the routes to support light-rail stations. We now have 1.5 million passengers a year on the light-rail system. Our intention—through marketing and increased resources, when available—is to increase that number significantly in the years ahead.
We're working hard on an upgraded Master Plan for bicycling, because I'm convinced bicycles have a significant role to play in making Pasadena a city where one can get around without using a car for every trip. Bicycles will be increasingly accepted and increasingly comfortable on the streets of Pasadena.
Pasadena has been dealing with the 710 since before my family and I moved here in the early 70s. The uncertainty of the project's future is barely less today than it was 40 years ago. Metro is completing an EIR next year that will provide environmental data on the 710 tunnel and other alternatives. I think that the cost of the tunnel is going to be the key in its failure. The benefit of it is limited, as compared to using some portion of those funds in other ways to improve traffic circulation in this region.
I am pushing thoughtful and well-planned alternatives for much less money, as a way of assuring that traffic congestion in the region will be reduced and traffic circulation will be entirely workable for this area.
Pasadena's General Plan update, which began in 2009, is now in the draft environmental impact report stage. Talk about the significance of that plan, and how you have organized your city to address community development.
We are committed to having plans that reflect the aspirations of the community. That has been pursued through scores of public hearings and meetings to go over the General Plan update currently underway. We have guidelines that protect our single-family neighborhoods, allowing residents to reinvest in their homes—so-called "aging housing stock" that has now become charming and livable in a way that few newer homes can offer.
In our commercial districts—downtown, East Pasadena, and streets such as North Fair Oaks and East Colorado Boulevard—we have Specific Plans that provide for a balance of residential and commercial development through mixed-use projects. They accommodate persons who want to reduce their use of automobiles by residing in areas accessible to retail outlets, restaurants, entertainment, and jobs.
Pasadena offers a style of living for every outlook: those who like the traditional single-family neighborhood, and those who want a new lifestyle that is less burdened by a garden and the care of a single-family home.
Because the City of Los Angeles recently flirted with merging its planning and enforcing divisions into one unit, discuss how Pasadena has organized the city's bureaucracy to meet the expectations of your constituents. 
Our split of services acknowledges explicitly the difference between economic development and the planning function. There can be a conflict when the person responsible for encouraging companies to come or supporting new investment that involves large buildings is also responsible for administering the zoning code. There is sometimes a temptation not to apply zoning requirements with the strictness called for by the plan or by the community's expectation.
Development in Pasadena is directly under the city manager. He and his team are working very hard to make Pasadena highly attractive to new investment through expansion of existing companies and arrival of new companies.
At the same time, a separate team is pursing the General Plan update. They are working on specific revisions to our General Plan and zoning codes to assure the guidelines make as much sense as possible for the long-term interests of the city, and are administered consistently with the plans and hopes of the many people who worked hard to achieve them.
In a TPR op-ed written by Rick Cole—before he joined the Garcetti administration—called "City Planning in Los Angeles Surrenders in Merger to Create Efficiencies," he said: "Simply speeding up the dysfunctional process is clearly not the solution. The primary problem isn't that the production line is too slow. The primary problem is that it is producing crap." What can LA learn from Pasadena, now that you're stepping down from office and can comment on anything?
Planning is a contextual effort. When you plan for a community of Pasadena's size and administer the rules, it is less difficult than for a community as large as Los Angeles. Some of our experience might well be applicable, namely our commitment to community comment and participation. I think that's intended in Los Angeles by the neighborhood councils. Beyond that, Pasadena shows a commitment to stick by the rules in place for land-use planning, so that more influential developers are not able to shape the application of rules to be consistent with their intent. 
Balancing development activity, housing, investment, and capital-improvement projects is another mayoral challenge. What is the economic health of the city? What investments are being (and should be) made in the Pasadena of the 21st century? 
I'm very proud of what our Council, working closely with the city manager, has accomplished in terms of financial stability and sustainability in the wake of the recession. Our work force is 300 persons less than five years ago. Many cost savings were implemented in order to assure a balanced budget.
The financial situation continues to be challenging because of increased costs of city operations—for example, public-sector pension plans. But the city has made hard decisions about how to operate with the resources available. Even with these challenges, I have confidence that it will continue to be known for quality municipal service and responsiveness to the needs of all in the community.
Mayor, you have always had excellent relationships with all of the stakeholders of Pasadena, including its work force. Bring your thoughts to bear on how cities should be dealing with their growing public-employee pension obligations.
The first step—to re-negotiate who pays for employee pensions—has been completed in Pasadena over the last two or three years. The city has an annual assessment described as the employer's payment. But over time, the city and many others have agreed to pay portions of the employee's assessment. That has been reversed through negotiations, and at this point in time, employees all pay each year for the full employee assessment. That's not an insignificant change, and the benefits will accrue over time.
We have not yet created a new, more sustainable pension system for new employees, as some communities have. The city needs to take this up in the near future.
I should mention that careful attention is being paid these days, by this city and others, to how CALPERS conducts its business. Cities intend to be activists in following the practices of CALPERS. Its decisions must be responsible and sustainable in regard to benefits that are offered.
At the time of this interview, an LA Times editorial is endorsing upping the minimum wage in the City of LA to encourage and support the growing of better-paid jobs. How has Pasadena done in this regard? Are initiatives like Innovate Pasadena and the Design Accelerator alternative ways for cities to spur good job growth?
The creation of jobs is one of the greatest challenges that cities face. The traditional area of business activity that creates jobs—manufacturing—is under stress in Southern California, with the density of development and environmental constraints.
Pasadena has said that we want to build on our strengths in science, engineering, and technology. We want to encourage new companies to form here, seeking venture capital and supporting entrepreneurship that will create jobs. It is a priority to create opportunities for young people who want to be part of Pasadena, taking advantage of the urban lifestyle that is available.
We're going in the right direction with Innovate Pasadena, a community-based effort in which the city is a partner. It is intended to empower and give voice to the many smart and energetic community members working in science and technology startups and other companies.
The Design Accelerator is a facility that encourages young companies to develop rapidly through a partnership with the CalTech Arts Center and JPL. It brings to bear the resources available in those institutions, encouraging people through facilities and financing to pursue innovative ideas, invoking design as a source of creative problem-solving.
We gather that you are also proud of Pasadena's Public Art Master Plan.
There is no question about that! Pasadena has been stimulated and strengthened by arts and culture since its early history. Public art has an important role to play in educating and edifying the people and visitors here, demonstrating that creativity is encouraged in this community. Art should be offered for the entertainment and enjoyment of all.
The Master Plan sets guidelines for public art installations—as well as care, inventory, protection, and follow-up to assure accountability. Now that the City Council has approved the Master Plan, the first step is to develop a public-art program for the civic center of the city. That will be an opportunity to create pieces of art that set the tone and enhance the civic center.
But the plan is also community wide, and so we are rotating a temporary public-art plan, now in its second stage. This involves a public-art installation in each of the seven councilmembers' districts. 
Mayor, the question that everybody asks is: Could you have been as successful in carrying out your mayoral responsibilities, as all agree that you were, without Claire?
When I think back to the modern history of Pasadena, Claire and her colleagues at Pasadena Heritage are the most clearly defined factor in my mind in shaping the city that exists today. Pasadena Heritage was formed when City Hall was thinking of knocking down Old Pasadena and inviting corporate headquarters to move into that area.
The activists who formed Pasadena Heritage had a different vision. The going was difficult for a number of years. But by the late 1990s, many people had come to realize that spotlighting and celebrating our architectural heritage—and maintaining a manageable level of development and density—was a promising and effective way to make Pasadena unique and successful.  
So, you're endorsing Claire as your successor? 
I don't think Claire has any interest or aspiration to run for office. But if she did, I am confident that her vision and energy in pursuing goals that are important to her more than qualify her to be highly successful.
Pasadena's charter calls for volunteer governance. But your successor will not have Claire as a partner, nor is that elected likely to be in your economic position—namely, able to be a 60-70 hour-a-week voluntary leader of the city. What then is the significance of that charter provision, and what reasonably can be expected from your successors going forward?
The tradition in Pasadena for volunteer leadership on the City Council is long-standing and strongly supported. It is not likely to change in any significant way in the foreseeable future. Because of not pursing a full-time professional commitment at this stage of my life, I was able to devote extra time to the role of mayor, being present in the community beyond the level of a normal volunteer.                     
It remains to be seen how a new mayor will pursue the office. The volunteer nature of our service will continue to be discussed.  But I count on and expect the city to succeed under new leadership. 
To conclude, have you made plans to stay in Pasadena when your tenure ends, and what kinds of roles would you like to continue to play?
At this point, we're committed to Pasadena because we can't imagine ourselves living anywhere else.
I do want to be as helpful as possible to the capable people I have worked with and to the wonderful friends I have made in my role as mayor. But I don't have a personal plan at this point—except that, when I finish next spring, there will be a period of time when I will be hard to get ahold of. 
<