With numerous capital improvements underway or soon-to-begin at Los Angeles International Airport, MIR speaks with Los Angeles World Airports Executive Director Gina Marie Lindsey to learn the status of LAX planning and projects. Lindsey outlines LAWA's process for establishing an Automated People Mover connection to Metro's newly approved light-rail station in proximity to LAX—Aviation/96th. Beyond that, she gives an update on capital budget spending, notes LAX's robust passenger numbers, and shares the impact of airlines' changing business model on regional airports.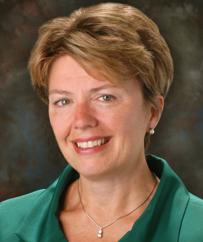 "The mayor feels that we should be concentrating more on landside improvements. He hasn't shut the door on airfield improvements but feels we need to get the landside resolved—especially given the state of play with Metro." —Gina Marie Lindsey
Gina Marie, when we last interviewed you more than a year ago, the airport commissioners had just approved a programmatic EIR and other documents allowing LAX to proceed with your planning, subject to the City Council taking action. Can you update us on the odyssey of the LAX-specific plan?
Gina Marie Lindsey: Since our interview in April 2013, the City Council did indeed approve that specific plan amendment. There are two major elements of it—one with landside work and one with airside work, specifically the north airfield.
The next step is to take elements of that specific plan amendment, further define the projects, and go through project-specific environmental review. At this point, we are not taking any steps forward on the north airfield work. Instead, we are concentrating on detailed planning and next-phase environmental review for the landside improvements.  The big elements would be a consolidated rental car facility, the automated people mover (APM) system, and an intermodal transportation facility. 
At the end of our interview, we asked, "What is the best or worst mayoral campaign promise one of the candidates can make regarding LAX and LAWA planning?" You gave the following answer: "The worst promise would be to say: 'We're not going to authorize the necessary runway separation at LAX but let's spend money on everything else in the plan.' The best: 'Approve runway separation and thereby enable the remaining terminal, landside, and surrounding neighborhood planning and development opportunities." What happened in that mayoral race of consequence vis-à-vis LAX and LAWA?
The mayor feels that we should be concentrating more on landside improvements. He hasn't shut the door on airfield improvements but feels we need to get the landside resolved—especially given the state of play with Metro, which has to decide where the Crenshaw and Green Line Stations will be. That creates a domino effect for us. In order to ensure an appropriate nexus between an ultimate airport people mover system and Metro's light rail system, a good deal of work needs to be done, including environmental review, system procurement, and final design.  
We've got to align the automated people mover correctly—not only east of the central terminal area, but also coming into the central terminal area—because we're only going to have one shot at it. I believe the mayor's primary interest at this point is to get those things nailed down before tackling the north airfield issue. 
TPR/MIR have published interviews recently with Metro's David Yale and LA Councilmember Mike Bonin addressing ingress, egress, and rail access to LAX. Could you put those interviews in perspective? From your platform as the GM of LAWA, how are Metro's plans aligning with LAWA's?
There were two opportunities we thought made sense for a nexus with Metro's light rail station and the APM. One was the location where we're going to build an intermodal transportation facility, just north of the Sheraton Gateway Hotel. The other was Aviation and 96th.  The Metro Board chose the Aviation and 96th Street option, which is perfectly fine with us. It's in an area where we were already going to build the People Mover, essentially across the street from our planned consolidated rental car facility.  
Light rail and bus activity will connect with the automated people mover system at Aviation and 96th. The rest of the commercial shuttle activity and our FlyAway buses will connect with the APM at our new intermodal transportation facility, which will have a smaller scope than it would have had otherwise.  
Will baggage check-in, which has always been an intermodal transportation stumbling block, be incorporated?
Baggage check-in is going to be very difficult to solve. There has been interest in having it at the intermodal transportation facility. We were certainly going to lean in and try to do that. Here's the question: Do we have enough critical mass of passenger activity to make that service viable?
For context, the consolidated rental car facility in Phoenix has just recently made baggage drop-off and check-in available at that Consolidated Rental Car Facility (CONRAC). Phoenix has two primary airlines—Southwest and US Airways, now American. Even with only two primary airlines, they require a 90-minute cutoff time, because of the complications of getting that bag to the right terminal and to the right flight. If you're at the CONRAC 75 minutes before your flight leaves, you cannot check your bag.
Since we have 64 airlines at LAX, the complication is exponentially greater. We'll have to figure out as a matter of practicality how much we can actually promise as far as lead time for baggage check-in. Is there enough demand at the intermodal transportation facility to justify solving that kind of complication? Then, is the resulting service actually something people will use? 
Again, in your last TPR interview, you shared LAX's Capital Budget No. 1—$4.1 billion that included the international terminal—and then moved on to share what was needed in Capital Budget No. 2. Could you elaborate and update our readers?
The projects in Capital Budget No. 1 (CB1) are still coming in within the total budget. Some projects are over their individual budgets and some projects are under. We continue to add projects to Capital Budget No. 2 (CB2). All in all, CB1 and CB2 right now are $7.2 billion. That's what I would call the active-construction program. Some of that $7.2 billion has been delivered already. The bulk of it is underway in one phase or another.
Phase I of the Bradley Terminal opened last fall. We are currently working on Phase II, essentially connecting that new building to the old building. That's supposed to be finished with the east gates in fall of 2015.
We did just get approval of the Midfield Satellite Concourse (MSC) North Phase, which will be 11 new gates. Eventually there will be an MSC South Phase as well, which will be probably 12 or 13 additional gates. That South Phase is going to be very complicated because we have to move other hangers and maintenance facilities. I can't give you a timeline for the south half, but the first half should be completed at the end of 2019.
What's presently driving LAX's passenger, and thus facility, growth?
The passenger traffic is growing at an almost breathtaking rate. We finished Fiscal Year 2013-2014 in July with 68.78 million passengers. That's more than we've ever had before.
18.6 million of those passengers were international, which is more international passengers than we've ever had before. Interestingly, even though the US economy and the world economy aren't setting any records for roaring back to strength, travel through LAX seems to be very robust. In July, we were still growing at about a 6-percent rate.
Passenger demand is fueling this. What's behind that passenger demand, I can only speculate. Of course, Chinese travel has really grown and airlines are concentrating their activity in major hub airports.  Worldwide passenger air travel is up almost 5 percent.  Los Angeles is in a position to benefit from that and we're seeing that in the numbers.  The international passenger traffic at LAX is growing at an even faster pace than domestic: 7.5 percent for international and 5.3 percent for domestic.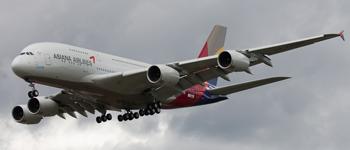 Is one sign of LAX passenger growth the number of A380s now being serviced?
Yes. We now have 11 A380s a day, since Asiana just started their A380 service. That is well over twice as many A380s as any other airport in the United States. We also have two Lufthansa 747-800s, the longest commercial aircraft in service. They're bringing the big boys here.
You've spoken often of heavy US competition for international travelers, and the ability of carriers—as the result of advanced airplanes—to fly to and from any portal, not just historically important airports like LAX. It appears LA is quite competitive.
We are! I don't want to overstate this, but we have anecdotal reports from passengers that they so love the new Bradley Terminal that they're now routing themselves through LA. I don't think that's why we have 6 percent growth, by any stretch of the imagination, but it doesn't hurt that we are working to improve the passenger experience.
The growth in LAX passengers presents planning challenges, does it not? Opposition to modernizing the airport has always been about LAX's impact on neighboring communities.  Does a cap on activity present a challenge to growth?
We know that there is a desire on the part of the near-in neighbors to have some cap on LAX activity. That expectation is referenced in the settlement agreement. They expect us not to have 78.9 million passengers by the end of 2015, after which the settlement agreement expires. There's a remaining restriction on the number of gates we can have—no more than 153—that restriction stays in place until 2020.
The federal government doesn't recognize any activity cap on the airport. However, we will be compliant with the settlement agreement. Despite the fact that we're growing very fast, we won't have 78 million passengers by the end of next year. And we will not be constructing any gates beyond the 153 cap prior to 2020.
LAWA's Ontario Airport also continues to be a challenge for the City Council of LA and, of course, the airport commissioners. Has LAX's growth in passengers spilled over to LAWA's regional airports?
I would love to be able to give you an affirmative answer, but I cannot. At least, not at the robustness we're seeing at LAX. This, of course, is true for a lot of other regional airports  in multi-airport markets, including regional airports around San Francisco and Boston.
Anecdotally, I can tell you that Ontario, calendar-year-to-date, is up almost 3 percent. That's a good thing. But 3 percent is not the same as 6 percent, so it's not growing as fast as LAX. And it won't, because airlines have fundamentally changed their service model to concentrate activity at large hub airports.
It's certainly good that Ontario is there. We cannot shuttle airplanes off to Ontario, but we are doing everything we can to make that airport attractive to airlines to increase their service.
Pivoting to LAX's terminals, what investment are airlines making at LAX to grow and modernize their terminals?
There's a lot going on. I'll go around the horseshoe.
Southwest has embarked on over $500 million of improvement to Terminal 1. That will include a full concessions redo in partnership with Westfield. By sometime in 2018, that terminal will be completely redone.
In Terminal 2, we're doing about $300 million of work. I cannot tell you it will be a complete and total terminal redo—because when you touch these old terminals, it's usually more than $300 million. But we will be doing substantial improvements there, including redoing the concessions program in partnership with Westfield.
Terminal 3 has had a little bit of lipstick, but its future is in question so we're not doing a complete remodel at this point.
Now hop over to the south side. In Terminal 4, there have been new concessions. But the big improvement is that we're in construction on the Terminal 4 connector building, which is about a $115-million project that connects the Tom Bradley Terminal to Terminal 4. This will include a new baggage system, vertical circulation, a bus gate, and a plaza outside.
In Terminal 5, Delta is underway with about $250 million of improvements.
At Terminal 6, Westfield is moving in to do the concessions improvement. That will be ongoing through the middle of 2017.
Terminal 7 and 8 aren't out of the blocks yet, but United Airlines is scoping about a $400 million project for improvements there. That would be ongoing probably through 2019. 
If we were to interview you again in January 2015, what updates regarding LAX and LAWA would you likely be able to offer?
We will probably have a final decision on alignment for the Automated People Mover, which is a big deal. The remaining question there is the westerly portion inside the central terminal area. The easterly portion that goes out to the CONRAC has pretty much already been decided.
We will also be well under construction with the second-level roadway improvement project. That is likely to be a pain in the neck for travelers, but we're trying very hard not to make it one. Finally, we will probably have a design-build team selection on the Midfield Satellite Concourse.
(Photo: Clément Alloing)