Since 2009, the City of LA's Office of Historic Resources has pursued SurveyLA to identify properties with historic significance. Ken Bernstein—Manager at the Office of Historic Resources, Principal City Planner at the LA Department of City Planning, and a former TPR editor—provides an update on SurveyLA since introducing it to readers five years ago. The interview, part one of two, covers the accomplishments of the survey and how the information collected may be used, along with the importance of bringing in staff members devoted to HPOZs.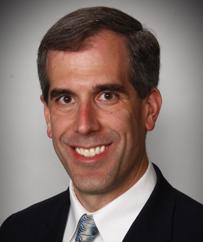 "[LA's] first-ever Citywide Historic Context Statement...sounds like a dry academic exercise but is really an important framework for understanding how Los Angeles grew and developed over time and what is significant in our built heritage." -Ken Bernstein
Ken, TPR first interviewed you in 2009 at the launch of the City of LA's SurveyLA. Our readers would welcome an update on the city's efforts to identify and document Los Angeles historic resources, as well as how the survey's results might guide planning in the future.
Ken Bernstein: Yes, SurveyLA is the first-ever attempt to comprehensively document the city's historic resources. This was a daunting task at the outset because we are a city of 466 square miles and 880,000 legal parcels, and only about 15 percent of Los Angeles had ever been surveyed to identify potential historic resources. The project represents a coming-of-age for our city, as we're finally taking complete stock of our rich history and architecture, and using that information to guide planning for our future.
We're very pleased that we've now completed field surveys for SurveyLA in about two-thirds of the City of Los Angeles. We have completed fieldwork in 21 of the city's 35 community plan areas, and we are wrapping up our surveys in several others. As we speak, our teams are conducting surveys in Westwood, Venice, and the Wilshire Community Plan Area—all areas rich in historic resources. 
We've been fortunate to have a productive partnership with the Getty Foundation, which provided a $2.5 million multi-year grant to the city. The Getty Conservation Institute, as well, has provided ongoing technical and advisory support to the project. Throughout SurveyLA we've been guided by the philosophy that community members themselves may also make a significant contribution to the identification of historic resources. So, over the past few years, the Office of Historic Resources has conducted considerable community outreach many months ahead of our actual fieldwork to elicit community information on potential resources in each area, particularly identifying the so-called "hidden gems"—the sites that might not be visually apparent to the survey team but might have rich social and cultural significance. 
In addition to the information from our public outreach, the survey is also guided by Los Angeles' first-ever Citywide Historic Context Statement, which sounds like a dry academic exercise but is really an important framework for understanding how Los Angeles grew and developed over time, and what is significant in our built heritage. So even before we began the survey fieldwork, we developed detailed information on over 200 themes and sub-themes related to Los Angeles' built heritage, covering everything from Art Deco or Spanish Colonial Revival architecture, to entertainment history, industrial development, the aerospace industry, women's history, and ethnic and cultural groups. 
All of that information is then translated into data tables that guide our survey teams in the field. It is available for review online and is anchoring our survey identification in a way that is consistent and more objective than any survey work of this type previously. 
We are very pleased that the survey information we have collected now is available online and is already being used to guide decisions by private developers, urban planners, and policy makers. 
You seem to be collecting an enormous amount of information, which is promising. You mentioned the ways it may be used by developers and by others forming decisions. Could you tell us more about how this information will be utilized and about any challenges that may come in utilizing it?
The survey is meant to make historic resource information much more readily accessible to shape decisions by everyone in the planning and development process. That includes policymakers, developers, property owners, and urban planners. 
Prior to the survey, often neither city staff nor property owners knew what or where our historic resources were. As a result, we frequently did historic preservation by triage, or at the eleventh hour, rushing to save the most urgently threatened historic buildings. We had property owners and developers frequently surprised to learn—well after they made key investment decisions and sunk money and time into a project—that a site that they planned for new development had potential historic significance. 
The survey is not meant to result in actual designations of new City Historic-Cultural Monuments (local landmarks) or Historic Preservation Overlay Zones (historic districts). Instead, it's identifying buildings or neighborhoods that appear eligible for such designation.
With that up-front information on historic resources, developers can then assess their risk to avoid eleventh-hour surprises. While some in the development community may be dismayed to find that their property shows up on a list of potential historic resources in the survey, we've found that sophisticated property owners and applicants have welcomed the survey and greater clarity from the outset, so they can plan accordingly. 
At the same time, the city is rapidly changing. As we prepare new community plans or transit-oriented development plans across the city, we need to know what and where our historic resources are so we can avoid planning decisions that result in inadvertent impacts to those historic places, and also capitalize on the positive economic development opportunities that the reuse of many of these historic buildings and neighborhoods might offer. 
Ken, you mentioned that this information is available online. Could you tell us a bit more about what we can expect going forward in terms of the public having access to this data?
As we've been completing the historic resource surveys for each community plan area, we've been creating PDF reports that are available at www.surveyLA.org. Members of the public can look at summary reports for each Community Plan Area, as well as property-by-property evaluations for individual buildings or eligible historic districts, in the "Findings" section of our SurveyLA website. 
The ultimate goal, though, is to make this information much more searchable online through a comprehensive database. We are currently collaborating with the Getty Conservation Institute to create this searchable database as a part of GCI's Arches Project. This is an international project at the Getty to create a new standard for cultural resource management. They've created an open source software tool that is already available (see www.archesproject.org). They are now customizing Arches for the City of LA and the SurveyLA data. We anticipate launching the Los Angeles version of Arches in early 2015 to make this data searchable by anyone interested in LA's history and architecture. It will enable searches, for example, to create self-guided tours of sites, or to search for all of the sites associated with a particular theme or context. The Arches data will also be linked to ZIMAS (the Zone Information Map Access System), which is our city's GIS system, making SurveyLA information available to anyone searching for information on their own property or any parcel in the city.
Ken, we recently published an interview with Linda Dishman of the LA Conservancy. She mentioned the importance of the LA City Council allocating two additional staff positions to the Historic Preservation Overlay Zone portion of the Office of Historic Resources. We're curious to hear how you see that as significant. 
This was a significant step by City Council to ensure the sustainability and future growth of our historic districts program. 
The City has seen tremendous growth in our Historic Preservation Overlay Zone (HPOZ) program in recent years. We now have 29 HPOZs encompassing over 18,000 parcels, which makes our historic district program second only to New York City in terms of size. Our HPOZs protect the historic character of our most cherished historic neighborhoods, and the program has grown to encompass a diverse variety of architecture, income levels, and demographics throughout the city. 
But, in recent years, the Planning Department has experienced significant cuts in its staffing levels at a time when we've had increased demand for new HPOZs. In fact, we've had community and Council office requests to establish new HPOZs in at least 15 neighborhoods across LA, ranging from neighborhoods of Southeast Los Angeles in Council District 9, to Carthay Square and Holmby-Westwood in the Fifth Council District, and a neighborhood of Craftsman homes in El Sereno, in Councilmember Huizar's district. Because of our staff cuts, we'd lacked the capacity to expand our HPOZ program to accommodate these requests.
The City Council action to allocate two new positions to HPOZ, as well as two additional positions for anti-mansionization and neighborhood conservation tools outside of historic districts, is a significant recognition that the city does need to protect neighborhood character and invest in the staffing to address the city's most pertinent tools for historic preservation and neighborhood conservation. 
The staffing and funding won't kick in until this fall, but we look forward to working closely with neighborhoods that have been waiting, often many years, to pursue historic district status. 
Does this decision by the council to allocate funds to historic oversight mean that historic preservation now is a higher priority than health assessments and community planning, which have fewer staff?
I don't think so. While the Department of City Planning's General Fund allocation has been dwindling across the board, we do still have staffing in place to pursue our Community Plan Program and citywide policy planning. I think the Council's action on HPOZs and neighborhood conservation was simply a recognition that the community demand for these tools had far outstripped the city's capacity to provide services to these areas.