Laura Trudeau, Managing Director for the Community Development and Detroit programs at the Kresge Foundation, oversees Reimagining Detroit—the philanthropy's nine-point framework to promote revitalization of the city. TPR spoke with Trudeau about Detroit's challenges, both the role of government in addressing them, and the impact of philanthropic dollars invested strategically. In describing how Detroit is returning from bankruptcy to "take its place once again in the pantheon of America's great cities," Trudeau shares lessons from which Los Angeles can learn.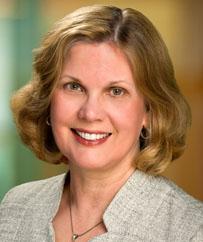 "We've changed our methods to invest in a mix of outcomes—capacity building for key nonprofit partners, many smaller, targeted projects in the city, and made large bets." -Laura Trudeau
Laura, as Kresge Foundation's Managing Director for Community Development and Detroit programs, you're charged with turning Detroit into a metropolitan city that offers a model for other cities that are reinventing themselves. Elaborate on Kresge's vision, mission, and commitment to Detroit. 
Laura Trudeau: The Kresge Foundation was established here in Detroit in 1924, so this is our 90th anniversary year, and for that entire time we've made investments in Detroit. As the city has shrunk, both in population and in the size of its economy, we've become more and more strategic in how we invest in the city. It's not as much about grants to one non-profit organization at a time as it is an effort to build the kind of ecosystem and infrastructure that's needed to bring the city back. We've done a lot of thinking about how the city has developed, what its challenges are, how those came about, and then tried to find ways to solve problems differently. 
Could you describe the foundation's commitments in Detroit and expand on how Kresge is strategically addressing, through philanthropic leadership and investment, Detroit's turn-around challenges? 
Detroit has many challenges. It was a city that was built very fast. The population growth that we experienced here between 1910 and 1930 was the fastest of any city in the world, I understand. The population quadrupled during those 20 years. The physical footprint of the city had to expand rapidly to accommodate all the residents that came here to work in the auto industry. As we know, it was an industry that paid well and required lots of people to take its many jobs. It was also welcoming to immigrants, so people flocked to Detroit during those 20 years, and that continued through the 1950s.
During World War II, Detroit's plants made ammunition, tanks, and other materials needed for the war, and so our economy was booming. Then, with the automation of certain processes in the auto industry, the labor force began to shrink. As our labor force was shrinking, we also experienced rapid suburbanization. Our housing stock, which was largely single-family, began to be excess—it just wasn't needed anymore. People were moving out of the city, and jobs were being reduced and globalized.
So today, we are in a situation where there is very high poverty, an excess of land, and our housing stock is underutilized. Dealing with all those challenges at the same time as you are trying to create opportunity through high-quality education and address longstanding racial divisions and disparities is overwhelming. You really have to pull together coalitions that just won't give up on finding solutions.
Laura, a headline in the Detroit Free Press about a year and a half ago reads, "Kresge Foundation Puts Up Money so Detroit Future City Plan Won't Gather Dust." The foundation actually has made a series of contributions—philanthropic investments in Detroit. Share with our readers the size and nature of grants today, including the $150 million for the Future City Plan.
As I said earlier, Kresge has always invested in Detroit. Prior to 2006, we made many fairly large grants in the $1 million to $10 million range to support construction of non-profit buildings and public space transformation. Since then, we've changed our methods to invest in a mix of outcomes—capacity building for key nonprofit partners, many smaller, targeted projects in the city, and large bets such as our 2009 commitment of $35 million to help build a streetcar line in the center city. This last investment is clearly not typical for most foundations, but we had recognized the serious need for a transit system in Detroit, and so we made that commitment because we are trying to act as a catalyst wherever we can. 
The transition to strategic investment was a natural step for us after the downturn hit Detroit neighborhoods so hard. So we invested in the Detroit Future City strategic framework plan, a broad-based community effort that engaged more than 30,000 people to think about the city's future in more innovative and creative ways. It focuses on the city's economy, its physical footprint, new uses for large tracts of vacant land, and improving conditions in neighborhoods. Our $150 million commitment was about the need for aligned and coherent investment priorities.  We stated that all of our investments for the next five years would line up well with the recommendations of that framework plan, and that we would do everything we could to find new resources to specifically advance the implementation of those recommendations.
Could you elaborate on Kresge's Reimagining Detroit investment framework and how the elements were intended to interact with one another?
Kresge's investment framework has seven big priorities that are closely linked to The Detroit Future City framework's five planning elements, which are economic growth, land use, city systems, neighborhoods, and land and building assets.
The Detroit Future City document creates a path forward to achieve progress on each one of those five elements. For example, it contains decision matrices for different situations. For example, if you have excess property and it is in a certain condition, then what are the best options for it? You follow a path through the matrix to decide the best way to use that piece of vacant land.
Kresge's framework, Reimagining Detroit, draws heavily from the Detroit Future City plan. Our investments are targeted to strengthening the whole city—creating green, healthy, and active neighborhoods that build off a vibrant economic downtown core. We've avoided getting caught in a debate about investing either in the downtown-midtown corridor or in the city's many neighborhoods, but instead we're finding ways to invest in both types of revitalization in a complementary fashion.
Those two place-based efforts are rounded out by five initiatives that are very strategic:  first, developing an early childhood system that elevates excellent programs for kids; and second, supporting the arts and cultural organizations and artists who add so much to Detroit's social fabric and creative identity. The third area is entrepreneurship, and we invest there through a strong foundation collaborative called the New Economy Initiative that's focused on innovation clusters in the city and neighborhood entrepreneurship. The fourth area is to recognize and reinforce the innovation and effectiveness in our human services system. And the fifth is the transit priority that I highlighted earlier. It's known as the M-1 RAIL project, connecting people to all the assets in our amazing Woodward Corridor—it will break ground this summer.
A leaner, greener Detroit is obviosuly the goal. How the civic leadership moves from goals and plans to implementation in a metropolitan area the size of Detroit, with all the complexities you've described and without having citizens play SimCity, would be of interest to our TPR readers. 
Well, in some ways the process might look like SimCity, but it's more about making sure there is real progress. Our first step was to provide funding to staff an office that is set up to realize the recommendations of Detroit Future City. It's a broad framework—for instance, there are all of these different recommendations for alternative land uses. Some of them are about the environment, some of them are about food systems or open space, and some are about things like carbon buffers and storm water retention ponds. All of those ideas are possible because of the amount of vacant land in the city. Instead of thinking of vacant property as a liability, we really were able, through this planning process, to think of it as an asset. I think that's totally shifted the paradigm for Detroit's neighborhoods.
We need to remove more than 40,000 vacant, blighted structures within the city. With the help of the Detroit Future City plan as a basis for action, our community has gone through an eight-month-long effort to develop a detailed, well-researched report on blight removal that's going to come out next week. It takes an in-depth look at where blight is occurring, how to prioritize its removal, and how to get it all cleaned up as fast as possible. The effort is gaining traction, and I think that's the thing that we look for in all our work—whether there's progress and traction in these high-risk, high-reward initiatives.
You have been involved with some of Detroit's leading civic and business leadership—Dan Gilbert and Roger Penske, for example. Are there also government institutions and public financing vehicles—whether federal, state, or local—that are assisting and incenting the holistic implementation of this plan? 
Yes. First, we've been working really closely with the federal government. In the last year, there have been many really positive exchanges with senior people in various federal departments, including Treasury, the National Economic Council and Domestic Policy Council, HUD, Transportation, the Departments of Justice, Commerce, and Labor. We have very active involvement from a White House team that was put in place to help as much as possible after Detroit's bankruptcy filing in July 2013. The federal government made it clear that they were not in a position to bail out Detroit, but they were really committed to do everything within their power to be helpful using their available funding structures and great technical assistance.
We have been able to repurpose some of the TARP Hardest Hit funds toward blight removal. Those funds were intended to mitigate foreclosure, so the overall purpose is similar but now accomplished in a slightly different way.
The Feds' technical assistance has been important, too. They helped us look at the pressing technology needs in Detroit. That process led to Mayor Duggan finding a new, very experienced chief technology officer for the city. By adding or repurposing funding and bringing in human resources and capacity building, the federal partnership has been really helpful.
And a hugely important funding effort is being considered by the State of Michigan as we speak. The state legislature is considering a contribution to help with a plan—generally known as the "Grand Bargain" that came about when national and local foundations assembled $360 million in 20-year commitments to reach three goals: 1) reduce cuts in city retirees' pensions because of the bankruptcy; 2) insure that art purchased with city funds in Detroit's stronger years can stay at the Detroit Institute of Arts and not be sold off; and 3) bring the bankruptcy proceedings to a speedy resolution so Detroit can rebuild. 
Clearly, there are other cities in the industrial Midwest that have reinvented themselves since the decline of manufacturing. Has Detroit taken lessons from these other jurisdictions? 
We've learned a number of lessons from Pittsburgh, certainly.  There are a lot of parallels, with the dependence on a single industry that was very strong in the first half of the last century and then was affected by the role of new technologies that displaced workers and jobs. Some of the nonprofit and financing structures Pittsburgh used provide some great ideas that we can learn from. 
We've actually looked at some of the European cities that have followed similar paths, including Torino, Barcelona, and those in eastern Germany. In the Ruhr Valley, there were places totally dependent on coal mining and steel production that came to a total halt, and there are clear parallels with Detroit. We've been interested to see models that focus on how to use former industrial sites in new and creative ways, leaving in place historical structures but converting the sites to public uses. We haven't really tried out any of those ideas yet, but they might work for former auto plants that dot the city's neighborhoods. For instance, by cleaning and preserving structurally sound walls and framing, you could reduce demolition costs while using the land itself for stormwater retention, with plants that clean the soil and make the site an amenity for residents.
What prescriptions from your work in Detroit could you offer sunbelt cities like Los Angeles, which still has a large, albeit declining, manufacturing sector? The City of Los Angeles and a not for profit, Youth Policy Institute, have just received one of the five Obama Administration Promise Zone grants. What can you share on how a metropolis integrates a number of program strategies as a whole to protect and grow the economic core of a city?
I think the thing that's been most effective here in Detroit has been when we get people from different sectors all pulling in the same direction. For years, we pointed to the business sector and said it's their role to lead, which allowed city government to become isolated while concentrating on using its federal funding and delivering core services. At the same time, non-profits operated in concentric circles outside of both the business community and government. That kind of separation of efforts is just no longer possible. It's too expensive, and it's probably not the way to achieve the best results.
With a more integrated approach, we can capitalize on the innovation that takes place in the private sector and blend it with the community knowledge of the public and nonprofit sectors and of residents themselves to get to some real-time solutions. A great example is with the blight removal task force that I mentioned earlier, where Dan Gilbert has loaned many of his team at his Quicken companies to bring to bear all they know about technology, real estate, and the mortgage business to find new ways to track, assess, and improve the condition of property in the city. Many nonprofits, the city, foundations, and other businesses have been part of that project as well. Lining up that kind of technical know-how together with the city's ownership of the land and more effective processes to address the blight problem has been really energizing.
For foundations, sometimes our contribution goes beyond the grants we make to add other resources—research and policy, best practices and partnership structures, recognizing other cities that act as learning labs. We are able to provide the kind of connection to others' ideas that's a real asset to cities like Detroit or Los Angeles. 
You began by noting the unique route that the foundation is taking to invest in Detroit. You must have participated in a number of philanthropic meetings across the country over the years. Who's learning from whom, and what is Kresge contributing to such conversations?
We and our partners are learning from a lot of different efforts right now. Cities and the people in them are a huge focus of philanthropy. Rockefeller has its 100 Resilient Cities initiative that is selecting places of significance around the globe. Ford has been involved in cities for a long time, including some of the most challenged places in America. As Kresge has focused more on cities, we've become more involved in many of those partnerships. We're a very active member of Living Cities, which has 22 members—national banks and foundations that are all trying to invest in the strengths of cities as opposed to looking only at their deficits. There are many networks spreading knowledge. The Clinton Global Initiative, for example, is thinking very heavily about cities. There are a lot of opportunities to learn from.
We've been engaged with the Funder's Network for Smart Growth and Livable Communities—a small but powerful organization that's really brought together the leading foundations thinking about these questions. The work that Bruce Katz and his Metropolitan Policy Program are doing at Brookings has been really pivotal in helping us think about cities as economic engines and asset generators for the country as a whole. All these organizations position our sector to do more effective work on behalf of our cities.
Laura, if we have the opportunity to speak in a year, what will have been done? What will we talk about differently than we've talked about today?
I'm hoping that in less than a year, Detroit will have emerged from bankruptcy. That's fast, but I think it's quite possible. The people who are working to bring the city back, and even the judge who is hearing the case, are really committed to the idea that Detroit needs to emerge from this period stronger than ever before. A Chapter 9 bankruptcy is not only about the interests of various creditors but is also about protecting the city and its residents and preserving a strong future for the municipality that's going through it.
So I'm very hopeful that we'll be talking about that and asking many questions. What needs to happen next? What building blocks are in place to allow the city to grow again? And how can we continue to weave together all of this energy and enthusiasm to have Detroit take its place once again in the pantheon of America's great cities?