In January, the White House announced the first five Promise Zones in the nation—areas that would receive federal grant funding to implement place-based approaches to fighting poverty. LA was one of them, along with only two other cities. The Youth Policy Institute, which had received all three White House neighborhood revitalization initiatives prior to the Promise Zone designation, is the point organization for the program's implementation in LA's targeted neighborhoods. Dixon Slingerland, Executive Director of YPI, talked with TPR about the theory of change behind the Promise Zone initiative and what he hopes it will accomplish in Los Angeles.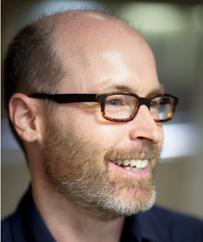 "What we have found is that if you go into a school as part of a community-based strategy and saturate that school and surrounding neighborhood with resources, and turn that school into a community hub, then there are dramatic increases in academic achievement." —Dixon Slingerland
Dixon, Los Angeles and YPI have received one of only three national Promise Zone grants from the Obama Administration. The president, commenting on the purpose of these grants, stated, "Our job across America is to create communities of choice, not of destiny, and create conditions for neighborhoods where the odds are not stacked against the people who live there." Share your thoughts on the promise of a Promise Zone for Los Angeles.
Dixon Slingerland: The first thing I want to emphasize is that our fundamental mission at the Youth Policy Institute (YPI) is to end the intergenerational cycle of poverty. We believe, as the president does, that a child's zip code should never determine her destiny.
That focus has led the Obama administration to a place-based approach to fighting poverty. To step back though, before the Promise Zone came around—which is what the president announced in January—our agency had previously been awarded all three signature White House neighborhood revitalization initiatives. First was Promise Neighborhoods—a $30 million grant from the US Department of Education, which we received in December 2012, that targets Pacoima and Hollywood, two distinct communities.  We subsequently were awarded the Department of Justice signature program, called Byrne Criminal Justice Innovation. That's $1 million focused on public safety and crime reduction in those same communities. Thirdly, we received a Choice Neighborhood planning grant out of HUD. That's focused on the housing component of the strategy.
Even in the president's first term, he had these three initiatives, which he had interconnected as a neighborhood revitalization strategy. In his State of the Union address in 2013 starting his second term, he announced there would be 20 Promise Zones across the country, which build on these three initiatives. All told, there are 10 federal agencies that are part of the Promise Zone strategy.
Over the course of 2013, the administration rolled out this Promise Zone competition. In the first round, eligibility was limited to those communities that were already part of one of the three previous neighborhood revitalization initiatives. There were many communities unfortunately in LA and around the country that simply could not compete this time around, because they did not have one of those original signature grants. I can't speak for the Obama administration, but I believe they wanted to build on the successes of what they had already accomplished in previous efforts. They wanted to invest in communities with the highest capacity, where they knew the players, and where folks already by definition had their act together—as opposed to branching out to brand-new communities that hadn't been part of this approach. Because YPI had those previous grants, this made Los Angeles eligible to apply for a Zone.
However, it was the city that was the lead applicant for the Promise Zone. We worked very closely with the mayor's office in putting the application together—this was late 2013—and then in early January at the White House, the president announced that LA was one of the first five Promise Zones, of which only three are urban—LA, San Antonio, and Philadelphia.
Dixon, for context, share more on YPI, its working relationship with Los Angeles local governments, and the Promise Neighborhoods strategies.
As I mentioned, over the last four years, YPI was awarded the initial three signature White House neighborhood revitalization initiatives. Through those three grants, and our many other programs, we directly operate in close partnership with the city, the county, and the school district. Through Promise Neighborhoods, for example, YPI funds more than 30 community-based agencies in Pacoima and Hollywood.
YPI then worked closely with the City of Los Angeles to compete for one of the Promise Zone designations. There was really no change in the relationship. We've been working closely together on the other ones. The city was the lead for the Zone application because we felt that was the most competitive way to bring this to Los Angeles.
We have a very strong, close working relationship with the city and the nonprofits that serve the Promise Neighborhood. That's the only way this can work—if non-profits in the city are doing this jointly. We've been able to bring together these powerful collaboratives each time to make the case for LA but also to show how it really doesn't matter who is the lead agency. It really doesn't matter who are the lead partners. What matters is that you've got all these components together and can show that you can accomplish the work.
Elaborate on the promise of the  Promise grants YPI has received to date for place-based investment and engagement in Los Angeles and the neighborhoods.
The fundamental promise of this approach and the belief behind what we do is to dramatically reduce poverty in these designated geographies. Whether it's the first three initiatives, which are targeting Hollywood and Pacoima, or the Promise Zone—Hollywood, through East Hollywood, down to Koreatown, into Pico-Union, Westlake, and all the way to MacArthur Park—the fundamental goal is the same.
To track the success of this, because this is a data-driven approach, we're looking at 23 different indicators across 10 core outcomes. We have a phenomenal data system that we've built over the last three years, which the city will now be using as well, through the Promise Zone. It's called Efforts to Outcomes, which looks at a family level, a household level, and at an individual level at what progress we're making across all these different indicators. We want to see things like school transformation; academic performance at schools dramatically improving; wrap-around support for families and students at schools in place; and schools becoming community hubs where families are not only welcome, but where they can access every resource that they need to support their family.
We want to see economic development strategies, job creation, affordable housing, crime reduction, and health care. Already, through the Promise Zone, we have a federally qualified health center that has committed two mobile clinics to drive around the Zone. Not only is this a fantastic start, but it is also building toward having school-based health clinics throughout the Zone.
We're going to have initiatives around fitness and wellness. Last week YPI was awarded a $2.25 million federal grant from the US Department of Education focused on physical education, fitness, and wellness at Promise Neighborhood and Promise Zone schools. There are a whole myriad of different strategies all around the same core outcomes, the same core indicators, and the fundamental goal of reducing poverty, improving academic achievement, and transforming communities.
What are the positive impacts—the evidence—of investment in "place" as a means to bend the curve on student achievement and health? 
What we have found is that if you go into a school as part of a community-based strategy and saturate that school and surrounding neighborhood with resources, and turn that school into a community hub, then there are dramatic increases in academic achievement.
In our Promise Neighborhood schools last year, we had a 306-point jump in the API scores across those schools—about an average increase of 18 points a school. This was in a year when, statewide, the average school dropped two points. We believe that's because of this strategy. Certainly, we give all the credit to the teachers in the classroom and the administrators, and the way we've been able to work together to address these challenges.
One of the things that we've seen in the Promise Neighborhoods is charter schools, traditional district schools, and pilot schools all working together for the first time, because it's a community-based approach. They all care about the kids in their community, and they all want to see their community improve.These are schools that traditionally have been at each other's throats.   
Unfortunately, it's not something you can define in a sentence. There's no silver bullet to this. You've got to do everything in an aligned, strategic way. You've got to make sure your resources are coordinated. Schools get overwhelmed if you just dump a bunch of programs on them. They don't have time to handle that. So, we put a full-time team of staff on every school campus to coordinate the resources, to make sure that families and kids get what they need. There are after-school programs, before-school programs, and school is open on the weekends. All these pieces are part of a community-schools approach.
Now, we've got 45 schools in the Promise Zone where we have made the same commitment—that these schools are going to be community hubs, and we're going to go after federal and private resources to make that happen. We're absolutely confident that this makes a difference.
The rationale of the president's Promise Zones and Neighborhoods grants approach appears to be built largely on the success of the Harlem Children's Zone and the data analysis of research universities such as UCLA's Center for Healthier Children, Families, and Communities, as well as the initiatives over the last two decades to build public schools as "centers of communities, and communities as centers of education." Why has it taken so long for urban communities and school districts to adopt like strategies? 
In the past, I think you've had a lot of great strategies, but they often, certainly at the federal level, operated in silos. They were scatter-shot strategies. You'd have a community-schools grant that would come out. You'd have a wellness grant, and you'd have an afterschool grant. They'd all be great programs in their own right, but they'd be completely disconnected from each other, even at the same school site.
The president forced these core federal agencies—Education, HUD, Justice, Treasury, Commerce—to sit down and do this together. If the Department of Education was going to put out Promise Neighborhoods, and HUD was going to put out Choice Neighborhoods focused on housing, they were going to have the same outcomes—two entirely different federal agencies committing to having the same outcomes. Housing can't be separate from education, and education can't be separate from crime and safety.
Now, with Promise Zones, the economic development piece comes in, as well as these other elements that weren't there initially. We've seen it very distinctly over these last four years—city, county, and school district all working together.
Part of it is to show the feds, "Hey, in LA we've got our act together." For a long time, as you know, the reputation of Los Angeles was that we're too big, too spread out, too diverse, and not a good place for federal investment. We've been able to make the case and change the narrative. In these communities, we do have the right people at the table, like LA n Sync led by the Annenberg Foundation. Not just that, but we're innovative. We're making systems-change happen.
Some quick examples: For the first time, the school district is sharing student-level data with our data system, so we can track individual kids. Our data system is of high enough quality that they're comfortable doing that without violating privacy. Most importantly, the superintendent made the commitment. You've got to have the leadership, but you've also got to have the data system to do it.
For the first time ever, we've got family centers and youth centers in this city that the city funds, a non-profit operates, and where LAUSD co-locates full-time counselors. These are counselors that, in the past, would have been based at a school site. Their home is now in a family or youth center. We piloted that for the first time at our Hollywood FamilySource Center, and now it's gone city-wide.
Like I mentioned before, the city now is adopting the data system that we developed—Efforts to Outcomes—for the Promise Zone. We've been able to innovate here in LA in ways that we didn't in the past and one, make the case to the feds that this is the right place to do something like the Promise Zone, because we do know what we're doing, and two, show this works with what is already invested locally.
If we can align city, county, and school district resources better, we can do this in every community in LA. You don't need to have a special federal designation like a Promise Zone if we can figure out how to make the systems here work better. 
Perhaps South Los Angeles' Magnolia Place Community Initiative—a five-square-mile, 500-block catchment area breaking all records of success in education and health attainment, Southeast LA's Elizabeth Street Learning Center, and San Diego's City Heights Initiative also are proof of concept. What's the value of having the federal level and the mayor of Los Angeles committed to this, in terms of elevating it and getting people's attention to collaborate? Would it be fair to assume that the Promise Zone grants will elevate the City of Los Angeles' investment and similar holistic investments?
These are great models, and you mentioned earlier the Harlem Children's Zone, which is what inspired the president initially back in 2007. I think the administration's approach is, "We know there are models out there. We need to institutionalize it. We need to show that you can do this in any community in the country—it doesn't require a special sauce. We'll reshape how we do things at the federal level to make that work, but it's only going to happen if the local level also reshapes what it's doing."
Our mayor, going back to when he was a city councilmember, has been fundamentally committed to this type of approach to fighting poverty. He was the force behind the city deciding four years ago to reshape how they use the poverty dollars from the federal government. The city used to spread those dollars thinly across the whole city, but made the politically courageous decision to focus those resources in the areas of highest poverty.
That created what's now called the FamilySource System. FamilySource Centers are one-stop centers. When a family walks in the door, it's the job of these centers to provide resources for whatever that family needs—the kid, the parent, education, job training, or financial support. We operate the one in Hollywood. Our Mayor, four or five years ago, realized that this was a better way to use our federal poverty dollars than lots of small grants all over the place—to focus them where the need is greatest.
Coming with that mindset, he's been a big supporter of Promise Neighborhoods. At the federal level, even in tough times getting funding in DC, they've figured out how to provide enough resources so that we can actually do this work. A $30 million Promise Neighborhood grant is transformative. The potential of the Promise Zone to bring tens of millions, maybe hundreds of millions of dollars to LA is transformative—so we can create these models in places that have strong mayors and strong superintendents who really believe in this work. We can create these models that not only can be replicated city-wide but also that can be replicated in places like Detroit, Cleveland, or other distressed communities around the United States.
With the Promise Zone grant, there's the importance of developing local leadership structures, systems, and resources needed to sustain and scale effective solutions across the broader region beyond the initial areas. When you talk about bringing people together, who is coming together under the auspices of the grant to the city and YPI, and how are you going to commit them more effectively going forward? 
That's one of the things that's unique about the LA Promise Zone in comparison to some of the other cities. Number one, we have by far the largest Promise Zone in the nation. We have 165,000 residents in the Zone, as compared to Philadelphia's 30,000 residents and San Antonio's 60,000 residents. We've taken on a very large, ambitious geography with a lot of different communities and a lot of diversity.
In addition to that, we have by far the largest collaborative that's been put together to support this. We have 90 partners that either signed the formal memorandum of understanding as part of the application or that submitted letters of commitment as part of the application, and then dozens more since this announcement that want to be part of the effort, all came together, and committed to this. More than that, we've got all these community-based groups that work in the Zone and have committed to using the same data system.
In closing, how shall the public assess over time the success of holistic investments in Los Angeles' neighborhoods? Note that The Planning Report most certainly will continue to cover Promise Zones' implementation going forward.
One, we're already seeing a lot of energy and investment around affordable housing in the Zone—because of the Zone, they're coming in with these projects. This includes a $50 million affordable housing project for artists in Hollywood, with community space, studio space, and space for non-profit arts groups, along with affordable housing projects in Koreatown and Pico-Union.
That's one of both the challenges and the exciting pieces of our Zone. You've got this high economic opportunity in our northwestern Hollywood part coupled with very intransigent poverty. There's a 35 percent poverty rate in the Zone, but also this economic opportunity that clearly residents are not connecting to. How do you ensure residents are able to stay in the community? How can they take advantage of all of these jobs and engines of growth that are going on right nextdoor? If we can show how you do that—how you fight gentrification, but also make sure that the wealth stays in the community and the residents benefit—that's going to be a really exciting national model.
The school district just got a federal grant called Youth CareerConnect for $7 million focused on transforming the high school experience through career pathways. Two of the schools are in the Zone. It's about working with our high schools so that kids stay in school, graduate high school, and move on to post-secondary, all as part of a career track. There's a lot of work going on around this linked-learning approach, with leadership from the LA Chamber and United Way.
If in the end we don't see income going up and poverty going down, then you can argue that this didn't work. We need to make sure that all these pieces come together to achieve very fundamental outcomes.