An April 29 panel at the Milken Global Conference in Los Angeles titled "US Cities Leading the Way" addressed opportunities and challenges particular to the local level, in both the public and private sector. TPR has included an excerpt of the discussion featuring Gavin Newsom, Lieutenant Governor of the State of California and former Mayor of San Francisco, and Kathryn Wylde, President and CEO of the Partnership for New York City. Josh Tyrangiel of Bloomberg Businessweek and Bloomberg Television moderated the conversation, which covered the role of local government in light of federal funding decreases, the promise of public-private partnerships, and the tools available to manage gentrification.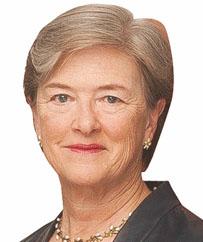 "There's an entrepreneurial spirit that's always been alive and well at the local level, even in the good times. There's a saying that states are laboratories of democracy, cities laboratories of innovation. The real breakthroughs are happening at the local level." —Gavin Newsom
Josh Tyrangiel: To what degree is all of the innovation in cities and metros that we're seeing in policy and planning a direct result of the lack of federal funding? 

Gavin Newsom: Meaning, forcing innovative thinking and forcing us to think outside the box? I think that's part of it, but there's an entrepreneurial spirit that's always been alive and well at the local level, even in the good times. There's a saying that states are laboratories of democracy, cities laboratories of innovation. The real breakthroughs are happening at the local level.
It's fortuitous because it follows the broader trends that we're all experiencing. We're moving from something old to something new. The industrial economy is running out of steam—it's running out of gas, it's in atrophy, it's stalled. Now it's about bottom-up, not top-down, thinking. The pyramid has been inverted. It is cities that are enlivened by proximity and enlivened by a lack of ideology—pragmatism is the governing principle. It's a two-way conversation that we're having at the local level, which creates a kind of energy that expands the horizon of capacity and possibility. That is lost at the state level and certainly is lost with all the quarreling at the federal level. 
Josh Tyrangiel: I think that's a great table-setting defense of cities as innovation labs. At the same time, you've run a budget. Is there some sense that there is no more white knight—no one is coming to save cities, so locally leaders have to figure out for themselves ways to innovate? 
Gavin Newsom: Leadership in the past was defined by people in elected office giving things away. Now leadership in the new world we're living in is about taking things away. It's a little more difficult. You can cut budgets or you can tax your way to prosperity. Neither necessarily works. You've got to grow your way.
I think the most progressive cities, in a non-ideological sense, are ones that understand that you've got to create conditions where success becomes irresistible—platform thinking. You create conditions where people can entrepreneurially take risks and experience the reward of that risk, and create the conditions where you can bring people together with a quality of life that's superior to your competitors.
From my perspective as former mayor of San Francisco, it's all about climate control. Not the old adage of leadership in the past, which was command and control. It's not hierarchical thinking. I'm not selling down a vision as mayor. It's this notion of the platform again—cultivation, coordination, and collaboration as opposed to machine thinking, which was "You vote, I decide, and I dispense more things to you." It has given way to something completely different: active citizenship, not inert citizenship. It's a different paradigm. I think the private sector understands this intimately, and increasingly government at the state and federal level is going to be compelled by the nature of these trends to understand it in the future. 
Josh Tyrangiel: Kathy Wylde, we hear public-private partnership touted often, and it can mean anything to anybody at any time. How do you go about defining what it is and how scalable partnerships like those in New York City are? Could you give us some examples? 
Kathryn Wylde: Under Mayor Bloomberg for the past 12 years, for example, we created highly scaled public-private partnerships and built New York City into the second-largest city economy in the world—$616 billion a year in economic output, second only to Tokyo. We diversified the economy so that the fastest growing sectors are tech, creative, and tourism. That was all accomplished through public-private partnerships.
Bloomberg understood how to leverage the city's assets: it's major corporations and its major institutions—medical, cultural, and universities. These have been ivory tower places historically, doing their own thing and looking inward. It's something that California and its public universities have been good at for a long time, but is very new in New York. That has moved those relationships to scale, but it's because we had an ability to tap resources and the shared interest of the private and public sectors.
David Rockefeller founded The Partnership for New York City, which I work for. He thought the business community had been asleep at the switch in the 70s when urban America was going down the tubes, and he organized the partnership to be businesses working in the interest of the city. That was very much our mission. He understood that great world cities are the essential platform for international business in a global economy. Therefore, business had a stake in making that happen. Bloomberg understood that constitutionally and was able to push that forward.
The problem with the US federal government is that we're now competing against cities around the world that have the full force of their national government behind them. Whether it is immigration policy, public-infrastructure investment, or support for job-creation activities, we're not in that position now in the US. It has become a debilitating factor in terms of global competition for US cities to be able to achieve the growth we need in order to deal with the urban challenge. 
Josh Tyrangiel: Can you give us an example of an opportunity that US cities may have missed?
Kathryn Wylde: There are many. Immigration reform is an obvious one. New York City's population is now 8.4 million, the largest in our history. Our growth comes from international, foreign immigration and then we populate the country as a pass-through. We don't grow from domestic immigration. Immigration policy for the past 12 years is really cutting off our ability to attract the best and brightest to our universities, to our research organizations, and to our entrepreneurial sector. That is, I would think, the single biggest challenge we face with the federal government, aside from various fiscal ones.
The loss of R&D funding from the federal government—that's a couple billion dollars a year that fuels our country's biotech sectors that are growing here. We've lost 20 percent of that funding in the last couple of years, and more to come. Those are the kinds of things that are irreplaceable.
Of course, mass transit is the other area. We're trying to open up new areas of the city to support growth, and mass transit funding has to be a shared responsibility with Washington. 
Josh Tyrangiel: Today the Obama administration delivered a $304 billion transportation reauthorization bill to Congress, and in the bill is an explicit admission that there is just no way that it is going to be able to cover everything for infrastructure and transportation. How scalable are public-private partnerships to that level? Can they solve problems at that scale? 
Gavin Newsom: No—not at the scale of a command and control economy, like those five-year plans we're seeing in Asian countries. But you're seeing local and state-run infrastructure banks being put together in Chicago and the State of California to build public-private partnerships. You're seeing public-private partnerships with public housing since HOPE VI is now defunct. We're seeing some creative ways of doing what the federal government was doing in the past. No one is rolling over.
New York shares with San Francisco the very controversial policy of "sanctuary city." Cities are, de facto, putting together their own immigration plans and policies because of the inability of the federal government to reconcile its policies. It's not just places like Arizona. States like California will take the lead if the federal government doesn't on immigration reform. States are fed up. There's this notion again of taking responsibility in the absence of federal largess and leadership. I don't necessarily think it's good, but it's necessary under the circumstances. 
Josh Tyrangiel: One consequence of success is the word "gentrification"—when you do achieve economic stability, people come in, and a city gets revitalized. That can be a lovely problem for an economist to have and a disastrous problem for a politician to have. How do you deal with those issues?
Kathryn Wylde: One antidote is to allow and create the development of affordable housing and opportunities for people to have a stake in their neighborhood on an ongoing basis. In New York City, that really depends on federal subsidy—the Low-Income Housing Tax Credit and the Section 8 vouchers. We've got almost half a million people living in federally subsidized public housing. We can't allow the federal government to walk away from that obligation, because that is our barrier against gentrification. It allows people to stay in the community.
Our mayor this week is going to announce a goal for 200,000 additional units of affordable housing. That has got to be a top priority in growing cities where all boats do not automatically float. It requires real public investment.
Gavin Newsom: My gosh—San Francisco is having a raging gentrification debate. You can't pick up your newspaper or magazine without watching Google buses being attacked by folks throwing rocks, outraged by the
"gamification" of San Francisco. Those in the private sector go down in these air-conditioned buses and the rest are burdened by traditional public transit. This has been the case in San Francisco for generations. We experienced this in the late 1990s—the boom/bust—and it radically changed the politics of San Francisco.
We had a mayor—Willie Brown—who was forced into a runoff campaign and almost lost his reelection over this. Our planning department was taken over and "democratized." A lot of things changed, and now we're going through the same process.
When I was mayor, one of the last things I did was negotiate to try to keep Twitter in San Francisco. We tried to organize, and I actually went to my old campaign headquarters for lieutenant governor. That's where they ultimately moved in. We negotiated a tax incentive. I handed it to the new mayor, who then introduced the legislation and took all the credit for it. I say that lovingly, because of the interesting punch line of the story. I begrudgingly accepted that—"good for him"—but it has backfired. Things are going so well and it's gentrified. Now, all of a sudden, my name is appearing as the guy that may have been associated with the original discussion.
It's an extraordinarily complicated issue. You want to make investments in traditionally underserved areas, but success then breeds its own unintended consequences. Kathy is right—it's about making sure you invest in having set-asides in affordable housing, creating some form of protection for those who are most vulnerable to this kind of mass investment. No one has figured this out. There is no one-size-fits-all solution, but it is a raging challenge, particularly now in places like the Bay Area where the hi-tech community is outperforming almost every other sector of the economy.  
Josh Tyrangiel: As someone in the middle of one of those partnerships, how would you walk that specific issue back, Gavin? What would your advice be to Google and to San Francisco Mayor Lee? 
Gavin Newsom: In San Francisco, we have the highest minimum wage in the United States of America, the only paid sick leave in the US, universal health care—which, even after the ACA's fully implemented, will be healthcare for undocumented residents of our city, unlike any other city in the country. I can wax on—we already have universal preschool, universal after-school, we have a strong partnership with our public school district, we have historic arts funding, and we have rent control. You may not like any of that, but those are the usual quivers for a mayor. "Okay, we're going to increase the minimum wage." Done that.
And yet, we haven't addressed the Gatsby Curve. We haven't substantively addressed the concern about gentrification even with all of those things in place. By the way, all of those things I had advocated in the past as antidotes. But I wouldn't necessarily argue for those as antidotes today, because they're not good enough. It's a very, very difficult thing. I don't know that any of us, including the current mayor, have the answer to that question. That's a big struggle for all of us. 
Kathryn Wylde: Education is necessary so that people are part of the economy—putting the tech community into a low-income district and making people who are in all sorts of businesses be part of that. I think it's an inclusion thing. Mayor de Blasio ran on the campaign, "I'm not going to focus on the global economy—I'm going to focus on the local neighborhood economy," because people in the neighborhoods were feeling forgotten. We obviously know, as Tony Blaire said in a speech yesterday talking about connectivity with the global community, that it's the way all cities, communities, and countries are going to grow. We have to do both. That's the challenge, where the global interests and the local interests come together. It's in education.
In the 1980s, New York City rebuilt all our neighborhoods and included a very large proportion of ownership housing—low-income co-ops as well as two and three-family homes that really solidified those neighborhoods against displacement. Gentrification is good for neighborhoods—it brings in stores and other kinds of support. It's not necessarily a negative. What's bad is displacing the longtime residents.
We do know how to do that. It's a matter of will and resources. The problem we have is the local tax base. Right now, the New York City budget is $78 billon a year. Fully half of that is going to municipal employees, and more than half of those are retired employees, for pension and labor compensation. So the cities just don't have the resources. We don't print money in cities. We've got to have the support of the federal government. 
Gavin Newsom: I want to agree with you that we know the answer, but on a day when Twitter has an IPO, 1,600 millionaires pop up and they all think, "Hey, what am I going to do with this money? I may want to buy a home in a dense urban environment." I don't know any social policy that can get in the way of the macroeconomic realities of a free market. We have the highest inclusionary housing set asides, supportive housing, and all these things, and it's still not enough against the raging prosperity that exists.
The challenge now for the tech community is to recognize that businesses can't thrive in a world that's failing. They have a responsibility to be part of this solution—not just to celebrate the payroll tax increase and the revenue they bring into the city, but to begin to connect a sense of responsibility and stewardship with the culture of that business, for every employee. They need to say "We're part of this community, we're going to support it, and we're going to be part of that community for a long time"—not just take advantage of the prosperity of the day and then move on in a transactional manner.