Los Angeles Deputy Mayor for Budget and Innovation Rick Cole shared his views on the critical ingredients necessary for the city to improve its thoroughfares at the Urban Land Institute-Los Angeles' panel discussion on February 19 at Gensler titled StimULI: Can LA's Streets Be Great? Jack Skelley, a member of ULI-LA's Executive Committee, moderated the conversation. TPR has included an edited transcription of Cole's remarks below, which touch on the central importance of investment and the role of the flâneur in creating vibrant streets. Speaking ahead of Cole were Councilmember José Huizar and City of Los Angeles Deputy Mayor Doane Liu.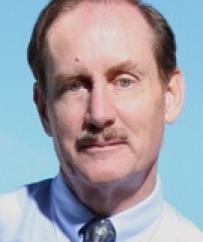 "Once there is critical mass, then the property owners and business people need to band together in a business improvement district, to make it clean and safe, to add street amenities and put together all the pieces that maintain and enhance a great street—including watering the flowers and putting on events. " -Rick Cole
Rick Cole: As the father of three teenagers, I've learned that you can cook a meal, you can set the table, but you can't necessarily get independent stakeholders to sit down and join you. It's the same with Great Streets.  You can't create success without three vital ingredients. 
  The first ingredient is embracing the holistic challenge of making Great Streets. It's not enough to physically transform the street environment. The challenge is much larger—you have to focus on the cultural, economic, civic and even spiritual dimensions of making a Great Street. 
Who, without question, is the certifiable genius in Southern California for creating Great Streets? I'll give you a hint: He's done it in Calabasas, Los Angeles, and Glendale. 
Rick Caruso makes great streets. He makes them inside his developments but there's no question that people respond enthusiastically. He's earned an enormous amount of money making great streets, because he creates a symphony that combines all of the elements that go into making a great street. He starts with the pedestrian environment—making it safe and attractive; adds attractive physical elements like decorative street lamps and kiosks; layers onto that a mix of interesting and attractive businesses; overlays it with a feeling of security; adds interesting amenities from trolleys to fountains; then blends Frank Sinatra music playing in the background; and tops it off with the marketing genius that brings people by the droves.  He proves that people like to go to places that people like to go to. If we are to create great streets in the real world, we cannot neglect any of the elements that go into Caruso's surefire formula for creating them inside commercial developments. 
The second, absolutely critical ingredient for making great streets in Los Angeles is private investment. Twenty-five years ago, an entrepreneur name John Wilson assembled a crew of hippie and immigrant labor and stripped down all those beautiful old buildings on Main Street in Santa Monica and began finding other crazed entrepreneurs to turn those storefronts into unique businesses – ones that no conventional developer would ever sign up because they're not bankable tenants. He was followed by the commercial brokers, then other private investors, and then private infill developers who begin to create those anchor mixed-use developments that really signal a great street has arrived. 
Once there is critical mass, then the property owners and business people need to band together in a business improvement district, to make it clean and safe, to add street amenities and put together all the pieces that maintain and enhance a great street—including watering the flowers and putting on events. 
But there is one more vital ingredient that truly animates a street.  People – like all of you attending this morning.  Unique individuals.  Why is it so frequently that it's the artists—like Banksy or Shepard Fairey or the immigrant muralist painting that crude Virgin di Guadalupe on the muffler shop or the panaderia—who are often the sign that a great street is coming? It's not just artists.  It's also the commercial brokers who see potential where others don't and say, "I'm going to start knocking on doors and match property owners and tenants to bring this place back to life." It's also civic entrepreneurs—like the people Councilmember Huizar cited, the ones who started "Take Back Our Boulevard" in Eagle Rock.  These people are often, frankly, pains in the ass to government.  They are constantly complaining, "How come we can't get this street fixed?" "How come we can't get this streetlight replaced?" "How come we can't have this parking lot cleaned?" But these are the people who create parklets and these amazing interventions that cause people to look at the same place they've driven by a thousand times—closing their eyes to the dreary, bleak, ugliness of so many miles of Los Angeles—and blink, saying, "Oh, look, there's a new farmer's market!" "Oh, look, there's someone who's plastered a poster on a utility box." And then there are the advocates: the writers, the bloggers, the publicists, people who celebrate these emerging great streets. 
Finally, there are those who the French call the flâneur—the strollers, the colorful characters. The greatest of these was a guy who, with his buddy, started a camera store on a pretty non-descript street in a tired old neighborhood in San Francisco. A guy we all know as Harvey Milk, who became the mayor of Castro Street.  He appointed himself. Harvey Milk was not only a hero who inspired a group of people who had been oppressed, marginalized, and ghettoized. He inspired an entire city to think about San Francisco rediscovering its true beauty as a city of neighborhoods. After he was elected to the city council (on his fourth run), he wrote this:
"The cities will not be saved by the people who feel condemned to live in them, who can hardly wait to move to Marin or San Jose—or Evanston or Westchester. The cities will be saved by the people who like it here. The people who prefer the neighborhood stores to the shopping malls, who go to the plays, and eat in the restaurants, and go to the discos, and worry about the education the kids are getting, even if they don't have kids of their own. This is not just the city of the future. It's the city of today. It means new directions, new alliances, new solutions for ancient problems. The typical American family with two cars in the garage and 2.2 kids doesn't live here anymore. It hasn't for years. The demographics are different now, and we all know it. The city is a city of singles and young marrieds, a city of the retired, a city of the poor, a city of many colors who speak in many tongues. So I'm asking you to take a chance, and ride with me against the windmills and against the dragons, too. To make the quality of life in San Francisco what it should be, to help our city set the example, to set the style, to show the rest of the country what a city really can be."
San Francisco today is a great city of great neighborhoods. Los Angeles can be a great city of great neighborhoods. We just need great streets to match it. That's what Mayor Garcetti's Great Streets initiative is designed to spark.
Jack Skelley (Moderator): Apropos of your title, Deputy Mayor for Budget, how would you characterize the level of budget investment in the Mayor's office toward this initiative, and how much potential does it have for actually generating its own revenue?
Rick Cole: I'm fond of the statement made by a British statesman in the dark days of World War II—a crisis much worse than the one we face here.  He said, "We are out of money. We are going to have to think." If we expect that we're going to solve our problems and create great streets by throwing money at them, we will waste a great deal of money and we won't make great streets. We need catalytic investment. We need that $1.5 million in seed money that Councilmember Huizar talked about for Broadway.  It may only be a down payment on a bigger project, but that first investment can be enough to establish new value.  Then we need to partner with the private sector to bring in the real dollars and then we need to capture the imagination of people. This is not primarily an issue of dollars. We can't be dependent on public money.  If we were, we'd be . . . in trouble. 
With the exception of the Metro, we're out of public money. It's significant to note that the voters have invested in Metro. Metro didn't steal the money. It came from the voters.  By two-thirds vote in this county, they've voted three times to raise the sales tax.  In fact, Metro, came within a hair's breadth of winning a fourth vote.  What I think this demonstrates is that people want transit, they want Great Streets, they want an alternative to the car-dominated landscape, but we have to earn their trust that we can spend their money wisely. 
So when it comes to making Great Streets we need to use the money we have catalytically.  My colleague, Deputy Mayor Doane Liu is doing a tremendous job of this.  It's like the children's story about the soldier who made stone soup. He started by boiling a stone and asked each of the curious children to go home and bring just one ingredient.  And so Doane has one city department put in the celery, another department to put in the tomatoes, another to put in the cabbage and the Mayor's office supplies the salt and pepper, and then we need to invite in the community and the private sector to create the broth and stir! 
If you're expecting Mayor Garcetti to put $100 million for Great Streets in the next budget -- we don't have $100 million to put in the next budget. What we do have is the investment of time and talent—the catalytic investment that has to be the basis for all of you capitalizing on it and making Great Streets in Los Angeles.