Metro's Doug Failing, the California High-Speed Rail Authority's Jeff Morales, and XpressWest's Andrew Mack discuss the High Desert Corridor—along with the possibility of a high-speed rail line from Victorville to Las Vegas, and a connection from the High Desert to the LA Basin—at the VerdeXchange VX2014 Conference in Downtown Los Angeles. Moderated by former Treasurer for the State of California Kathleen Brown, TPR has printed a transcription of their comments with an intro below. (verdexchange.org)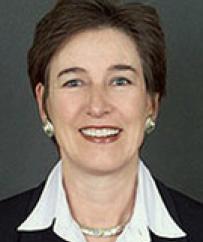 "[Metro's] in the process of developing a transportation corridor right between two high-speed rail lines. I wonder if anyone would be interested in taking a high-speed rail line from Vegas to Victorville, and maybe getting it to the Los Angeles basin—via the High Desert Corridor?" -Doug Failing, Metro
Predicting paralyzing traffic in LA, in 1933 the High Desert Corridor (HDC) was originally conceived by the Auto Club as "The LA Bypass"—an east-west highway connecting the I-5, and the I-15, and population centers between Palmdale and Victorville. 
Fast forward to 2005. With the State's worst jobs-housing balance forcing their constituents into the longest commutes in the state, LA and Santa Barbara County Supervisors Michael D. Antonovich and Brad Mitzelfelt formed a JPA (Joint Powers Authority to finally plan and build the HDC to stimulate manufacturing and logistics jobs, as the State's first P3. In 2008 the JPA enlarged the HDC concept to include rail-- and connect up the Downtown Metrolink-to-Palmdale line to Las Vegas, via the HDC to Victorville—and entered into a formal agreement with Andrew Mack to collaborate with DesertXpress.  
At about the same time, Measure R passed with money for the environmental process, but progress stalled until Doug Failing with his expertise in highways and support of P3s came to take charge at Metro late in 2009 and hit the ground running. By then the JPA P3 corridor highway-rail concept was expanding to include a Green Energy Corridor, to make the HDC a net zero facility—designed to support new net-zero, jobs-producing land uses adjacent to the right-of-way.
The VerdeXchange VX2014 panel was moderated by Kathleen Brown, who has longstanding ties to the project, and in 2008 was instrumental in successfully advocating CA P3 legislation using the HDC as a model, and in assisting in SCAG's inclusion of the HDC as the first P3 in an RTP.  
Doug Failing: Some time ago, I was reading about how a group of private developers was planning to create a high-speed rail line from Las Vegas to Victorville. It is now called XpressWest.  
The first thing I said is, "I know where Victorville is!" Because Metro's working on the High Desert Corridor connecting Palmdale to Victorville. The second thought I had, "Palmdale—isn't that where Jeff Morales is building California High Speed Rail?"
So, we've got these two high-speed rail lines that are being developed in the State of California that go from Las Vegas down past Barstow to Victorville. I said, "We are enabling that critical link between the two of them, and we're in the process of developing a transportation corridor right between two high-speed rail lines. I wonder if anyone would be interested in taking a high-speed rail line from Vegas to Victorville, and maybe getting it to the Los Angeles basin—via the High Desert Corridor?"
About the time I was realizing the JPA's multipurpose motives, all of a sudden a group of guys from Western Wintangers came to see me. They had heard that we were doing a project that included an undefined green energy corridor up in the High Desert, and they wanted to know if I needed any clean electricity for our project. It's one of the last places left in California to do really good wind farming. It's also one of the last places left untapped to do some solar energy projects.
The problem is, they couldn't get to grid. They were looking for someone they could sell energy to. I was sitting with my staff—we're all highway guys—and we look over and there's this little building that's got all these big wires coming into it, and these big wires coming out of it, headed toward Los Angeles. So I ask my guys, "Isn't that the DWP grid right there, in that little building with all the big wires and things coming out of it? Crossing our project line?"  It gave us an opportunity to look at this project in very different ways, not just as a traditional highway corridor, not just as a high-speed rail length between two very good high-speed rail lines, but as a clean energy corridor that we can use to generate energy to make those high-speed trains run efficiently and keep operating costs low.
Quite frankly, we can get to the grid. We cross it at three points over 50 miles.  We can help open up the High Desert to energy generation and enable an opportunity for high-speed rail and for clean energy development in that area of Los Angeles, bringing into the Basin something we desperately needed.
With all those thoughts percolating around my head, I wasn't sure what to do, so I went and talked to Laurie Hunter, and she told me the JPA had a formal agreement to do just that, and to contact Andrew Mack. I've known Jeff forever, so I said, "Maybe I'll go talk to Jeff, too." All of that together said, there's something here that we need to work on. If there's any one thing I've learned from the High Desert Corridor JPA, if we can all start working together, the triumvirate if you will—XpressWest, California High Speed Rail, and this linking corridor—maybe we can create something here that will work really well for the State of California and beyond. Fortunately, I've got a few people who taught me that my evil highway ways need to be amended, and here we are today. 
Jeff Morales: There are three things that I want to focus on that I think are unique about this program, this project, and this partnership that really make it exciting for this region, this state, and certainly for me to be involved in.
First, there's a lot of talk, and one of the great buzzwords in transportation, is intermodalism. There aren't that many projects that really are. This is an example of something that really is being looked at that way, because it's not just the backroads systems that Doug talked about, but the investments that are also being made in Palmdale in transit and regional rail, improvements that are all coming together.
Second, I think there's a unique opportunity here to talk about and demonstrate what planning can do when it's done on a regional, state, and even an interstate scale. This allows us to look at things at a much broader level. People don't just travel within a city or a county—they travel statewide. In our system, we're looking at statewide impacts and how we can tie in with this.
The third area is one of the only projects where the environment and energy are really being looked at as core elements. Certainly at the core of the High Speed Rail program is the environment and energy. The same with XpressWest, which would be clean, electric services replacing automobiles, primarily. I think it's really exciting.
That means there are reasons why we're going to continue to face challenges as we go forward. One of those is that when you talk about programs like this, these are generational investments. They're not just a typical project. History tells us that those kinds of things are controversial, in this state and around the world. People don't realize that the Golden Gate Bridge, when it was built, had over 2,300 lawsuits filed against it. The decision, which Kathleen will remember well, made under her father to implement a master plan for the University of California and build a state water system. Those were single vote margins in the state legislature to go forward. Just imagine what California would be like today had those decisions not been made. I think, certainly looking at the High Speed Rail and XpressWest and the High Desert Corridor, that the challenge for us is to make sure that people look back in 50 years and thank us for having done whatever people did to get these projects going.
I'll talk about some of the environmental aspects of ours, because I think it does tie in. We have a commitment—something that's pretty unique on projects, and very unique on a project of any scale like ours—to be net-zero emissions during construction of the High Speed Rail program. We're going to do that through a combination of very aggressive approaches. We're talking big reductions in emissions, equivalent to taking 10 million vehicle miles off the road by operations.
Air travel will change dramatically in this state. That will shift, as it has in other countries and even in the Northeast, as rail services come on board.
We're looking—working with Doug and Andrew—at how we bring these programs together to really get away from the idea of three separate projects or three separate programs into a project where one does not exclude the other from running on each others' tracks. That's something I'm looking forward to making a reality.
Andrew Mack: I appreciate being the lone private-sector representative surrounded by government on this panel. As a private company, we started our project development with a public mandate. We started by looking at the corridor and defining a business model that we thought would work in the Corridor, that would make business sense. We found that the way in which people travel between Southern California and Las Vegas is predominantly by car. It's a really interesting statistic, when we talk about where High Speed Rail is effective, in that 200 to 500 mile range. Around the world, that range proves to take market share away from airlines. But what's interesting in this corridor is that, of the 39 or so million people that visited Las Vegas, about 40 percent come from or through Southern California, and of that number, almost 90 percent drive their cars. When you're talking about environmental benefit, a mode shift from plane to rail is one thing. But when you're looking at that volume of traffic—19 million between Southern California and Las Vegas, 19 million cars on the I-15, people driving there. We're talking about a significant impact, environmentally, to lead those people out of their cars and onto a train.
With that sort of background, you recognize that there's a lot of demand. We did ridership studies early on that said people would shift from driving to train. So how do we build this? We defined an initial XpressWest project from Victorville to Las Vegas that we believed, and ridership studies had shown, would generate the revenue to support the project construction. But we also recognized that, since 1933, there's been this vision to connect Victorville with Palmdale. That really would be the key to getting trains into the LA Basin.
When the Joint Powers Authority was formed in 2007 and started to really put some momentum behind the project, we took notice of it. But we also had to stay focused on our primary project, which is Victorville to Las Vegas. Then, when other little events began to happen that gave High Desert Corridor more momentum, it was put into the long-range transportation plan. It was adopted by SCAG's regional transportation plan in 2008 as its first P3, and at the same time, we were moving forward developing our own project.
There's been a lot of talk about how to connect Southern California with Las Vegas, but nobody had come forward with a plan and had the financing to support doing an environmental document without relying heavily on federal funding. With our private-sector investment and a business model we believed in, we made the investment and we completed the environmental process. As we sit today, the XpressWest is a fully federally entitled and permitted private passenger interstate high-speed railroad. It's a mouthful, but it's the only one that we're aware of in the US. It's the first time in the US that a private passenger-only railroad has received authorization from the Surface Transportation Board to construct and operate, which is a federal agency with exclusive regulatory authority over such matters.
With our project now as an interstate railroad, with Prop 1A passing and giving momentum and funds and a federal stimulus program to the California High Speed Rail program, these dotted lines on the map starting to become a little more solid. Following the publication of our draft, we thought, "We really need to get down to LA. We need to talk with Metro and we need to, as Jeff said, do this joint planning exercise to ensure that the futures of these systems are not exclusive."
Our system is designed with California High Speed Rail's to be fully interoperable. The train technology that we're looking at is standard gauge, steel wheel on rail with overhead power, just as California's is, so that these systems will be interoperable, meaning that you can transfer back and forth without any type of technical difficulties. We think that's really important.
The lynchpin to that: the High Desert Corridor JPA adopts a resolution in 2008-09 to add rail alongside its environmental document. Wow, that's incredible. Now we have a vehicle through which we can pursue this interconnected vision. LA Metro followed suit in supporting it, as well as SANBAG and SCAG. Then, in the summer of 2012, LA Metro adopted a resolution supporting XpressWest. We looked at our project then—we were Desert Xpress—and we thought, this thing is really not representative of what we're trying to do now. We're really looking to get to the water, to go west and connect into the LA system and Metrolink at Palmdale. To show our reach beyond the Desert, what we're talking about is a regional system where you can board a train from San Francisco through Palmdale and be in Las Vegas. You can get on a train in Las Vegas and get to Downtown LA  ultimately by high-speed rail. So we changed our name to XpressWest.
But, initially, let's talk about what we need to do collectively to make those connections happen and start fighting for meeting those challenges one small bite at a time. If that means we connect it over to Palmdale, with an initial connection that gets us up into the Central Valley, and connects the Central Valley with Las Vegas with transfer service onto a Metrolink express train to LA Union Station, let's talk about that. Let's see what we can do to realize the vision. As a private company that's been developing our system for a decade, we are supportive of it and wholeheartedly behind it and believe in it. We've put our money where our mouth is.
Kathleen Brown: Point of clarification: Who, Doug, is the lead agency for the rail from Victorville to Palmdale? 
Doug Failing: Currently, the JPA is really critical on it, and knows it must be a P3.  Both LA Metro and San Bernardino Associated Governments are involved in funding the environmental document. LA Metro has the lead on the preparation of it. We're working very closely with FRA, in addition to all the usual people we work with. We're working closely with the XpressWest people, as well, because the one thing that we wanted to do was to make sure that we're all looking at catenaries that can touch each other. In fact, you wouldn't have to get out of one train in Victorville to walk across the street to get on another train in Victorville. You could be on that train, it will go straight through—it'll interline.
The same conversations are happening with Jeff and his team, even though we know initially the numbers suggest that getting to Palmdale could make things work with all the other connections Andrew described. But quite frankly, getting into the LA Basin all of a sudden, it's a challenge.