Michael Burke assumed his role as president of AECOM in 2011, after serving as the company's CFO since 2006. The global company's investment fund, AECOM Capital, recently partnered with Mack Urban to acquire six acres of land in Downtown Los Angeles' South Park district. In the following interview with TPR, Burke elaborates on that decision, along with AECOM's pioneering approach to comprehensively meeting clients' needs.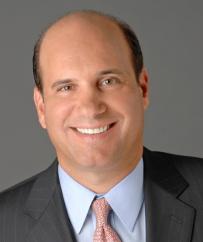 "They're looking for someone to design it, someone to build it, and someone to finance it. We aim to be able to provide all three of those services to our clients. And in the case of the formation of AECOM Capital a year ago, we added that third element—what our clients are looking for beyond design and construction is financing." -Michael Burke
Mike, you became president of AECOM with a substantial financial background under your belt. Is finance the dominant strength that one has to bring to a global company like AECOM going forward? 
No, not at all. The dominant strength that we have is in brilliant designers, architects, engineers, and construction managers. That's who our clients are looking for as opposed to financial engineering.
And the challenges of pulling together a global company and speaking to your clients in one voice—is that not difficult?
It's a challenge, but I feel that we have 45,000 people rowing in the right direction, trying to make their communities a better place to live. That's better through improved transportation, through better commercial buildings, through cleaner water and environment, through energy solutions, and through many more examples. That's the mission of our people—to create better environments for communities around the world. I think we do that.
Mike, in October AECOM Capital announced its financing of six acres of land in Downtown Los Angeles' South Park district. Why? What's the value proposition?
We have a wide array of clients that have historically come to AECOM for architecture, engineering, and design services. We grew into construction about three years ago through the acquisition of Tishman Construction. Our clients are generally looking for three different needs to be met in the course of their projects. They're looking for someone to design it, someone to build it, and someone to finance it. We aim to be able to provide all three of those services to our clients. And in the case of the formation of AECOM Capital a year ago, we added that third element—what our clients are looking for beyond design and construction is financing.
With the project downtown, AECOM is partnered with Mack Urban. Elaborate on this partnership and what it portends for like partnerships around the globe, and for P3 projects.
We seek to partner with the best developers in the world. We want to participate with best-in-class partners, and we feel that we have that with Mack Urban. The Mack family from New York has been involved in some of the most successful, prominent developments in New York City. Paul Keller from Urban Partners has been very successful on the West Coast as a developer. We look for partners that have a long, successful track record and are considered best-in-class. Whether it's the Mack Urban partnership here in Los Angeles or our partnership with Toll Brothers on one of our AECOM Capital projects on the East Coast, those are the types of partners we look for and envision partnering with going forward.
You've done a lot in the Middle East and Europe. Are there like partners there?
Of course. We partner with some of the biggest contractors in the world, whether it is Skanska or Odebrecht, out of Brazil. These are the types of partners we currently work with and expect to continue working with.
AECOM, many years ago in Europe, created Meridiam, which was looking at P3 financing there. Is AECOM Capital a successor of Meridiam?
No, it's more of an evolution than a successor. We formed Meridiam almost eight years ago. We still own a 30 percent interest in the general partner of Meridiam. But that fund has evolved to $3 billion of assets under management, primarily in the P3 infrastructure space. AECOM Capital is a natural evolution that will invest in the private sector, which Meridiam does not do, and invest in smaller to medium size P3 projects.
Elaborate on AECOM's interest in the P3 space.
The P3 space is very attractive to us. As you know, much of the P3 activity historically has been in the transportation sector, and as the largest transportation engineering firm in the world, we have a particular fondness for that sector. As municipalities around the globe are looking for various ways to finance their infrastructure projects, the P3 arena is one more arrow in their quiver to add the necessary infrastructure for their communities. As the world evolves to meet the needs of those infrastructure demands, P3 is just one more avenue. We play in that space, on the design side, on the construction side, and now on the financing side.
You mention Tishman's involvement with the AECOM Downtown South Park team in LA. Has the acquisition of Tishman made a profound impact on AECOM? What is Tishman's role in this new LA project.
We acquired Tishman a little over three years ago. As you know, Tishman is one of the preeminent contractors in the United States and has been responsible for building some of the tallest buildings in this country, including the recent One World Trade Center tower in New York, which is the tallest building in the Western Hemisphere. That has given us quite the resume to build high-rise projects around the country, including this project here in South Park. The Tishman team will be the lead in the management of that construction.
Interestingly, Tishman/AECOM is not using AECOM for design of the South Park project. Is this an example of how AECOM has evolved?
We will be using our own folks for a portion of the project's design. There are many aspects to design. When we got involved with this project, another architect that we work with quite regularly had already been engaged to begin the architectural work, but we are engaged for the engineering work for that building as well as all the urban landscape architecture work.
While AECOM is headquartered in LA, you're truly leading a global company. Give our readers insight into how global your projects are today.
We have 45,000 employees working around the world. About 60 percent of those are outside the United States. We have projects currently under way in over 130 countries. We are one of the largest players in the world in transportation engineering, facilities, architecture, water engineering, construction management, sports facilities, etc. We do everything from long-span bridges, to tall buildings, to serving as the lead designers and master planners for the London Olympics, and now the Rio Olympics.
Bringing us home, please comment on AECOM's work in Metro Los Angeles—LAX enhancements and like clients/projects.
Los Angeles is a very important city to us, being our hometown, and we just recently completed the international terminal at LAX. We have been involved in over $10 billion of transit projects here in the city. We were the lead architects for the new Los Angeles Police Department Headquarters. We cover a broad swath of land here, from the airport, to Downtown, to the Port of Los Angeles. It's a very important city to us in our global portfolio.
What are the metrics you use to decide the kinds of projects—especially the P3 projects—that AECOM will bid on and execute? What's the project value proposition that attracts financing from AECOM Capital?
When we're putting our equity on the table, first and foremost we look for a reasonable return on that equity. But the returns on that equity are further enhanced by our ability to provide architectural and engineering design services as well as construction services. The value proposition for our clients is that they can come to a one-stop-shop for design, build, and financing services. The value to us is streamlined marketing where we are delivering three services through one sales channel.
Is AECOM becoming the model for global firms that started in architecture and engineering, and evolved to design it, build it, finance it?
"Model" would imply that everyone is going to copy us. I hope they don't. I hope we continue to be the only player that's doing this. We like to think we're leading the pack on that.
As president of AECOM, what are the challenges that confront you and your 45,000 employees?
The challenges are multifaceted in the global markets where we play. One of the great attributes of AECOM is that we have a highly diversified business around the world. That highly diversified business allows us to do quite well through various recessionary cycles. It also means that, while just about everything is working really well, there's often a regional market somewhere in the world that we have to carefully manage. Our challenge is taking advantage of the hotter markets in the world, and mitigating our risk in some of the more challenged geographies. The world is a rapidly changing place right now, and trying to look around corners is our greatest challenge. But we have 45,000 of the greatest employees in the world that are touching those marketplaces and are protecting our interests around the world.
It is often said that what you see depends on where you're standing.  We're interviewing you in Downtown LA, and there are cranes popping up throughout the Central Business District. Is LA one of the hot markets for AECOM?
I think your readers should be interested in the South Park project because it is an interesting project that points to the excitement in Downtown LA. And your readers might want to know a little bit about AECOM that goes beyond that project and how we are touching the city in many, many ways.
But, no doubt, Los Angeles is very exciting right now from a development perspective, and from a transportation perspective. There are more projects going on here than in most cities in the country. It is clearly one of the hot markets now in the United States.
Please elaborate on AECOM's other infrastructure work, most specifically in transportation.
Transportation is obviously one of the bigger challenges for Los Angeles. It's a very widely distributed metropolitan area that is a little behind the curve in mass transit compared to other large cities in the United States. But we have made great strides in this city over the past 20 years, and one of the significant changes occurred a couple years ago when Measure R was passed, setting aside half a percent of our sales tax just for transportation. The funding available for transportation in this city is derived from multiple sources, but the addition of Measure R was a great enhancement to this city and will set the course for mass transit for many years to come.
AECOM is also doing Hetch Hetchy for the San Francisco Public Utilities Commission. Are there similar opportunities in Southern California for water infrastructure?
Sure, we participate in the water market around the US and the world, but certainly in Los Angeles we have a very significant practice in the water market.
Mike, in closing, why do you believe the general public in Southern California knows so little about one of the most globally significant firms headquartered in LA? Why the gap in knowledge?
We're not a consumer product, although just about everybody in the city here comes in contact with something we're involved with, whether they're arriving through the airport, whether they are using the mass transit system, or whether they're turning on their water faucet. They come in contact with us, but they don't see our name emblazoned on the airport they're flying through. While we touch consumers on a daily basis, we don't have our name in front of them, which is fine with us.