Smart Growth advocate and former Mayor of Ventura Bill Fulton was appointed in June by now former Mayor Bob Filner to serve as Director of Planning for the City of San Diego; his charge: to revitalize a department that had been merged with Development Services by a previous mayor, Jerry Sanders. Though Mayor Filner has since left office, Fulton remains tasked with reconstituting and strengthening a stand-alone planning department while carrying new community plans to fruition. TPR spoke with Fulton to discuss how a city planning department's structure influences planning and to ascertain his priorities going forward.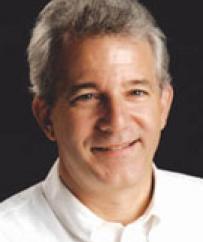 "In San Diego, doing the same thing faster is not necessarily the solution. What we're going to do... at the planning level with a separate planning department is detailed enough plans and detailed enough zoning that the permitting function, though still in a different department, probably will go much more smoothly" -Bill Fulton
Former San Diego Mayor Filner, early in his brief tenure, began carrying out his campaign promise to reconstitute city planning in San Diego as a stand-alone department. What explains his focus on planning and governance, and was unmerging Planning from Development Services what attracted you to accept the position of Planning Director for the City of San Diego?
Bill Fulton: It was one of the attractive things to me. Mayor Filner had made it a campaign promise, in fact, to reconstitute the planning department. There were several reasons why that appealed to me. Under both Gale Goldberg and Bill Anderson, the advanced section of the planning department had a tremendous reputation and had done terrific work. With the budget cuts in San Diego over the last few years, which were even more extreme than in most other places because of the financial crisis associated with the pension system, community planning in the long range had fallen by the wayside. I recall being a planning consultant bidding on community plans down here, four, five or six years ago, and none of those are finished yet. Everything got stuck, so the idea that you could reconstitute a planning department, not exactly from scratch, but to redo it and use that to both update and move along the very important community plans was a really important part of my decision. 
The value of community plans with zoning is often saluted by city leaders, developers, and neighborhood activists as the best means of offering stakeholders certainty; but in Los Angeles community plans are typically subordinated to case-by-case decision-making. Could you, whether as a smart growth expert, the former Mayor of Ventura, or now as San Diego's City Planning Director, comment on the value for landuse planning of having updated and detailed community plans?
Community plans in San Diego are like little general plans. Traditionally, San Diego has done community plans and then in specific areas, PDOs (Plan Development Ordinances). One of the things I am an advocate of is to do fairly detailed plans in what I call the change areas—the transit villages and the other areas likely to change—maybe more detailed than traditionally have done and then as San Diego has always done, couple that with zoning updates, new zoning or specific zoning ordinances so that you can implement community projects readily. We are trying to create a situation where it is possible—though it's always a challenge—to gain consensus and seek clearance at the plan level and have a quick project review. If we do detailed planning in the transit villages and appropriate zoning, we can probably do that well in those change areas we're focusing on.
Much of the rationale and advocacy for merging LA's Planning and Building and Safety Departments revolves around efficiency and the need to "streamline the process." On the other hand, Rick Cole, now an LA City Deputy Mayor, opined this summer in TPR that simply speeding up a dysfunctional city land use approval process… 
Yes, doing the same thing faster is not necessarily the solution. What we're going to do in San Diego at the planning level—with a separate planning department in collaboration with the former redevelopment agency, Civic San Diego—is detailed enough plans and detailed enough zoning that the permitting function, though still in a different department, probably will go much more smoothly. We're not just speeding things up, though I am speeding up the community plan update process. We're taking a fair amount of time figuring out exactly what we want at the plan level and being specific about it so that we can process projects fairly quickly. Therefore, those projects will not be a surprise to anybody, and there will be understanding and consensus at the community level and certainty at the development level. 
It is often said that hard cases make for bad precedents. The Barrio Logan community plan will soon appear before the San Diego City Council. Share with our readers this plan's issues, challenges, and its importance to community planning in San Diego .
Barrio Logan is the community plan that had probably the most difficult mix of land use issues because of the longstanding and mostly Latino residential community intermixed with industrial and maritime businesses (the shipyard is right next to it). Because of past conflict, it is one of the few communities in San Diego that does not have a community-planning group equivalent to the neighborhood council. We had to establish a stakeholder committee, work with that stakeholder committee over a long period of time to figure out to what extent we could protect both the residential and industrial uses from each other, and disentangle them while still improving the residential community and the residential environment, all the while respecting the needs of the industrial and maritime businesses.
It hasn't been easy. Our planners have done a great job of narrowing the differences. When this comes to the city council on September 17, there will be some remaining issues vociferously debated in front of the city council. But we will have succeeded in narrowing the discussion down to a couple of difficult issues, and we will have resolved most issues, focusing on the village-type developments in the northwest end of Barrio Logan more than we did before while trying to give the shipyard and maritime uses some breathing room further to the southeast. It's not a perfect solution. Barrio Logan is a difficult place to do a land use plan acceptable to everybody, but it is a good example of how we used a stakeholder process not to eliminate all the differences but at least to narrow the differences to a manageable point. 
Stepping back from the particular to the general, how would a stand-alone city planning department positively or negatively impact a city's built environment or neighborhood's viability?
I will make a distinction between the planning function and the implementation function. In the planning department, as it will be reconstituted, we will focus mostly on the planning function. The implementation functions will be elsewhere in the transportation, public works, stormwater and parks departments, and probably in the remaining development services department, which will process permits. As much as I love to do plans and complete them, my job is not done, and the job of my planners is not done, when we complete the plan. Our job is done when there's a great city on the ground.
We have to create long-range plans that are readily implementable by both public and private players. We also have to create plans that make not only a very clear visionary statement about walkability and livability but also provide a roadmap allowing both the other city's implementing departments and the private developers to actually achieve that vision simply by following the plan. Doing older, more specific detailed planning and zoning allows the private developers to come along and implement the plan more readily so that there are fewer bumps in the road between what the vision is and what the actual reality is on the ground.
What you described as the disaggregation of the permitting process would be an anathema to the authors of the merger agenda for LA's Building and Safety and Planning because they're trying to streamline the process. Can you explain why what you're doing is not cumbersome for a developer going through the process?
For two reasons. Number one is that the plans and the implementation of the planning documents will be far clearer than they are now. Right now, in development services, there is an enormous amount of an interpretation that goes on with very routine projects, which slows things down. By doing a better plan and better zoning we can lay down much clearer rules that development services and private developers can follow.
Remember that these two departments have been merged and unmerged several times in the last 25 years—and I'm not saying that the separation of planning and development services will last forever—but the second reason is that having merged and co-housed these two departments for the last couple of years, the long range planners and the permit planners have gotten to know each other and have learned how to work together. I'm confident that even if these two departments separate, that connection will remain so you will continue to have a much clearer path from plan to permit than you have now, even though it is all in one department. 
Lastly, Governor Jerry Brown recounts often that his current governorship benefits from his having been the Mayor of Oakland and having been frustrated with all the state regulations and laws passed when he was governor in the late 1970s. Might your recent experience as Mayor of the City of Ventura have influenced your approach to the responsibilities of Planning Director of San Diego?
I'm amazed at how frequently I take the skills I learned in that job and apply them here, and it's not just political savvy, although that is part of it. It is understanding the experience of—and this is also true in my experience and deep history as a planning commissioner in West Hollywood—actually having to use these documents and figuring out how to use them effectively to create the built environment you are looking for. Having served both as a planning commissioner, as a city council member, and as a mayor, I do have that same experience that Governor Brown is talking about and it's very helpful for me in understanding how to craft plans that are actually usable and implementable and will get what you need in the end.
In addition to that, as is typical of smaller cities, I was not a chief executive. I was a legislative mayor, and one of the things I learned in that job was how to reach consensus with a broad range of players. I think that is also helping me in this job because San Diego has a very diverse set of well-organized players in the planning and development front all the way over from environmental and community health groups to developers in the BIA. To be able to talk to those people and understand where they're coming from and how to craft a solution, which is a political skill I learned on the city council, is tremendously beneficial.