This month TPR sat down with Stephen Cheung, the Mayor of Los Angeles' first Director of International Trade, to discuss the purview and capacity of the new position, which coordinates between the Port of Los Angeles, LAX, and City Hall. With trade being a central component of the LA regional economy, and with the infrastructure of trade constantly evolving, Cheung works for goods movement, logistics, storage, and transportation to operate as smoothly as possible to retain customers doing business in and through LA. The growth of ethanol trade with Brazil serves as an example of how LA is making strides to adapt.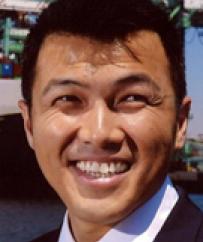 "We are expecting total trade between the US and Brazil to be about four billion gallons a year in the near future. In context, the US imported about 400 million gallons from Brazil in 2012." -Stephen Cheung
Los Angeles Mayor Eric Garcetti announced in early July that you would be serving as the city's first Director of International Trade with liaison responsibilities for both the harbor and airport. What's the mission of this newly created position? 
Stephen Cheung: The position is housed within the economic development division of the mayor's office, so the overall approach is to use international trade as a way of stimulating the economy, as a way of creating jobs. I find it very exciting that we have this opportunity to utilize and partner with two proprietary departments—the busiest container port and the third busiest airport in the US—making use of their resources, skills, and understanding of international trade to streamline processes and to make conducting business with Los Angeles more effective.
Elaborate on your experience with City of Los Angeles public service. Why did you accept this position within the mayor's office?
Prior to my current position, I was the Director of International Development with the Port of Los Angeles.  I took this position because I saw it as a great opportunity to take the experience and knowledge I've gained working with international communities and working on trade missions for the City.  
Working in the mayor's office provides you with the opportunity to see the bigger picture. However, you may not see the day-to-day details of business, including contract negotiation and lease agreements. It was very interesting to be part of a city department to see the inner workings of how decisions are made, and to understand the opportunities and challenges that international companies are facing. Having an understanding of that level of detail and bringing that perspective to city hall allows me to participate in a more comprehensive approach towards addressing problems for our customers.
What's the importance of the mayor's office having oversight over international trade and having both city proprietary departments planning and acting together? 
With international trade, you often see close ties with logistics, goods movement, and other industry networks. Los Angeles is an international gateway. The port and the airport and two important structures for facilitating goods and cargo movement in and out of the Los Angeles region and throughout the United States. 
To be able to coordinate with the two proprietary departments can help streamline many processes, and we can make sure our customers are able to go to one central location for answers. We need to understand the entire approach to goods movement from moving cargo boxes, to customs and border patrol, and to working with our logistic and transportation network in the region to ensure that goods and cargo reach their distribution centers, warehousing facilities, or to other locations beyond the LA region. Having oversight of the two departments and a better understanding of goods movement will help our office better coordinate with the departments and our customers. 
This past month you were invited to speak to a trade and investment delegation from Brazil about the opportunities for trade through the Port of Los Angeles. Give us the context and themes of your presentation. 
The Port of Los Angeles has been working with the Brazilian Consul General's office for a few months on this project. We have been working to identify emerging markets and commodities that might be beneficial to the region. We look at the challenges that we face as a region, and tried to find trade opportunities for our businesses.
From that investigation, we gained a better understanding of the California Air Resources Board's policy on the Low Carbon Fuel Standard. The LCFS aims to decrease the carbon intensity of transportation fuels by 3.5 percent in 2016 and 10 percent in 2020. To be able to reach that goal, there are different approaches being considered, one of which is to mix ethanol fuel into our gasoline supply to lower the carbon intensity. California has been blending corn-based and other types of ethanol into our gasoline.
Currently there is a developing trend to move away from corn-based ethanol because some research indicated that corn-based ethanol might not be as environmentally acceptable because of the higher carbon intensity when compared to sugarcane-based ethanol. In light of the developing trend and upcoming Low Carbon Fuel Standard, we saw a need to investigate bringing sugarcane ethanol to California. From our understanding, there is currently no other place in the world except Brazil that has the capacity and developed facilities to produce the amount of sugarcane ethanol needed by Californians. 
And the significance of CARB's impending changes to its low carbon fuel standards to the Port of Los Angeles infrastructure investment planning is… ?
We are expecting total trade between the US and Brazil to be about four billion gallons a year in the near future. In context, the US imported about 400 million gallons from Brazil in 2012. That's a significant increase. We need to prepare now with planning for infrastructure development so that we have the ability and capacity to handle the potential increase in sugarcane ethanol trade to Los Angeles. 
If the companies supplying fuel to Angelenos are unable to meet the CARB requirement, there will be negative consequences—potentially increasing the price of transportation fuel in Los Angeles. That is not going to create a business-friendly climate in the region. We want to be able to address that issue now and to ensure a smooth process in anticipation of the requirement.
What's being considered by the Port and the City of Los Angeles to take advantage of CARB's 2016 tightening up of its transport fuel regulations?
The Port of Los Angeles is very forward thinking. As a government agency, we don't always have the ability to conduct business-to-business deals. However, we can establish the climate and environment to facilitate business transactions. We have learned to utilize our ability to access various levels of government levels internationally to help local companies. 
In 2012, the Port of Los Angeles conducted a trade mission to Brazil with the mayor's office. Our delegation included companies from the Los Angeles area that stand to benefit from trade with Brazil. We met with a number of different business and trade groups, including an organization called UNICA—the sugarcane ethanol industry association of Brazil—that represented many sugarcane mills in Brazil. We discussed policies, needs, and the demand for ethanol products from California. 
The discussion about the need for sugarcane ethanol started with the trade mission to Brazil. We would like to continue to coordinate with our partners, such as the Brazilian Consulate, to invite more companies involved with the ethanol industry to come to Los Angeles to examine our facilities and infrastructure. The City would like these industry experts to give us feedback on what we need to do to get ready. We would also like to provide matchmaking services for our local companies that could benefit from ethanol trade with Brazil. 
Stephen, trade with Brazil is just one example of projected growth of exports and imports into and from the San Pedro Bay Ports. Address the infrastructure needs of the Port of Los Angeles if it is to successfully accommodate growth and compete.
The Port of Los Angeles has been very aggressive in terms of getting ready for the future. We have dedicated quite a bit of funding for infrastructure projects—$1.3 billion. In this fiscal cycle alone we have $399 million allocated to capital improvement projects to enhance port facilities and to prepare for the newer and larger vessels calling North American ports. 
The Port of Los Angeles is facing stiff global competition, which has become more and more intense. The Panama Canal is one of the challenges we are anticipating. With its expansion projects, newer and larger ships could potentially move directly from Asia to the East and Gulf Coasts. For the Port of Los Angeles to ensure that current and future customers continue to utilize Los Angeles as the preferred destination for international trade, we must be able to effectively and efficiently accommodate these larger ships.
It's not easy to prepare for the arrival of the bigger ships because they demand a lot of resources. For example, the largest ships will require a very deep port due to the sheer number of cargo boxes they carry. We've therefore spent $370 million to complete our channel deepening project this year to accommodate the largest vessels. The main channel at the Port of Los Angeles is now at 53 feet.  
We are also working with our customers and marine terminal operators to ensure their infrastructure and their terminals can handle the largest ships. Furthermore, we conduct international business development trips to meet with customers and negotiate deals so that they will remain at the Port of Los Angeles. We work with our customers to develop infrastructure improvement projects. In fact, we just got back from Taiwan and reached an agreement with Yang Ming to invest $122 million on their facilities at the Port of Los Angeles to ensure they can expand their operation, bring in bigger cranes, and develop rail and backland facilities to efficiently handle the largest ships.
  Besides facilities at the Port, there is an enormous need to ensure we have a robust goods movement distribution network. We're working with the rail lines and distribution centers to facilitate trade through the region. We have over 100 trains coming in and out of Los Angeles every single day. No other port can compete with us when it comes to our ability to get our goods to the Midwest and East Coast quickly and efficiently, because we have this extensive rail capacity. 
We also have a vast network of warehouse and distribution space spread across the Los Angeles region. With over 1.2 billion square feet of warehouse and distribution space within 50 miles of the Los Angeles region, our customers can process goods quickly in and out of the region without being slowed by traffic. Furthermore, the Ports of Los Angeles and Long Beach invested over $2 billion to develop the Alameda Corridor, which allows us to move our goods efficiently through Los Angeles and the downtown area to the Inland Empire without having to cross road traffic since it's an entirely separated corridor. 
The trade growth opportunities you've shared bring with them the challenge of greening the port and the communities surrounding the port. Address what the port should be considering to meet the promise of the economic development opportunities you just described.
The port can grow and green and the same time. That has been their approach. The two ports joined together to create the Clean Air Action Plan in 2006, which they renewed five years later. It's a $2 billion project delivering reduction in air emissions from port traffic and activities. The signature program is the Clean Truck Program, and we've replaced about 16,000 dirty trucks with around 12,000 2007 EPA-compliant clean trucks. In just five years since the program's existence, we've reduced truck emissions from trucks operating at the ports by 80 percent. We're still figuring out the latest number, but it's approaching 90 percent.
We're not stopping there. We're also working with our rail lines and terminal operators to change their cargo handling equipment, and we're working with the vessels coming in to the port in order to continue our efforts to reduce emissions so that we can grow and green the port at the same time. 
We will soon interview Congressman Earl Blumenauer on the subject of an Atlantic Magazine piece titled, "Flood, Rebuild, and Repeat: Are we ready for Superstorm Sandy Every Other Year?" Mayor Bloomberg in New York has moved to update NY City's infrastructure. What's Los Angeles' plans for fortifying infrastructure in response to climate change and/or a catastrophic event?
The port has a number of emergency plans in place when it comes to disasters. We have a maritime training center that works with the port police, with the coast guard, and with a number of agencies to respond to many types of emergencies, whether natural or security related. We feel comfortable with our plan, but we're always looking for improvements.
We work closely with the US government to learn what the state of the art techniques are, and they often look to the Port of Los Angeles as a leader in testing these new technologies. In the last few years we've received around $90 million in federal funding to institute new security and disaster response technology here at the Port of Los Angeles. 
Stephen, your experience includes cleantech. Could you comment on how trade and cleantech fit together?
There's a huge tie-in between cleantech and international trade. President Obama has a national export initiative and has been challenging local governments, municipalities, and businesses to increase their exports. We know that over 90 percent of the consumers live outside of the United States, so we know we need to do a better job of making sure we sell our goods to the international community. 
In Los Angeles, we have the ability to create things that cannot be created anywhere else. We're still the number one manufacturing center in the United States, so we have the equipment and talent base. We have USC, UCLA, and Caltech. My understanding is that we have the most patents coming out of these three universities compared to any other region. We also produce the most PhDs in the world.
Going forward, the opportunity to export these clean technologies is enormous. And if we're able to do that, we're creating jobs here locally. So I think our job, from the city government's perspective, is to open doors and give access to these international communities, whether through international trade missions or through reverse trade missions we'll be inviting to visit the Los Angeles region. These are specific buyers we'll be inviting from China, Korea, and Japan, Southeast Asia and Latin America. We want them to understand the infrastructure that we're developing here and the solutions that we're able to offer their customers in their countries. They need to know about the resources we have available in Los Angeles including our diverse economy, international trade, cleantech, education, and other industries.
If we again interview you in six months, what might we addressing in regards to trade policies and investment by the City of LA?
Hopefully we'll be talking about how to handle the large volume of cargo coming through the region. I think we've been very aggressive in developing international plans to bring in more cargo, and as our economy recovers we see potential in regions such as Southeast Asia and Latin America. If we're successful in securing more cargo, then we must continue to think about the infrastructure need in the long-term future to make sure there is no congestion and negative impact to the local communities. 
I think it can be a win-win situation. Over the past few years the port has worked diligently with our partners to develop a growth strategy that is satisfactory to the community. Our waterfront project, which brings the community back to the waterfront, represents about $1 billion, so the community stands to benefit when the port prospers.