Bill Witte, president of Related California, is responsible for the company's multi-family and mixed-use developments in California. TPR is pleased to present his May remarks to the 2013 graduating class of the Penn Graduate School of Design. Himself a graduate of the school, Witte admits he did not exit Penn with the goal of working in real estate, but rather found his way after working in community development in Philadelphia, the federal housing commission in DC, and the Mayor's Office in San Francisco. He encourages the graduates to listen, be communicative, have patience, take leadership initiative, and trust that their passions will eventually lead them down the right path. Finally, he advocates for multidisciplinary planning and design to produce projects that are not just buildings but "places."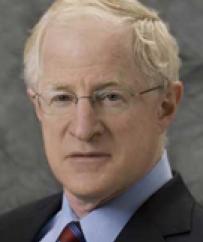 "Today I'd like to share with you my experiences... through a career that began in local government, meandered through urban policy and the federal government, shifted to the west coast, and culminated in my current world of real estate development." -Bill Witte
Good Afternoon. Thank you, Dean Taylor, for the kind words. I am honored to have been asked to speak to you, the Class of 2013 and your family and friends, amid such friendly surroundings. As a real estate developer, I'm more accustomed to being grilled by angry neighborhood groups or dyspeptic City Council members…
38 years ago, I stood where you stand today, with my Masters in City Planning in hand. Like you, I had spent the previous two years roaming the corridors of Meyerson Hall. Now, this might suggest to some that the building is getting a bit long in the tooth… I  prefer to think of it as "venerable." 
Some of you may have come to the School of Design knowing exactly what you wanted to accomplish; others, perhaps the majority, came with a general interest in design, the built environment, or urban policy. I was definitely in the latter camp. I had a vague notion of, or interest in, neighborhood revitalization. But I didn't have a set career path in mind; nor did I have any concrete idea of what my ideal job might be. No one could have "connected the dots" in what would become my meandering road to the present. The various decisions I made after graduating ultimately worked out, but at the time, I didn't know they would. So how will you know if the path you are taking is the right one for you? The honest answer is, you won't. But if I can impart anything to you today to prepare you to accept that fact, then at least I will have succeeded in easing unnecessary angst.
All that said, you are far more prepared than you may think, and in any event, you are FAR better prepared than we were. How do I know that? My old Professor Norm Glickman, who mentored me as an undergraduate Urban Studies major at Penn through my years in City Planning, told me last year that "These kids today are a lot better than you guys were." Thanks, Norm… You have double majored and interned your way to Penn Design, and your curriculum has expanded to meet the challenges of a far more complex society.
Today I'd like to share with you my experiences from the time I left Meyerson Hall, through a career that began in local government, meandered through urban policy and the federal government, shifted to the west coast, and culminated in my current world of real estate development. It would have been impossible to predict, and it took awhile, but I found my passion, just as you will find yours.
I grew up in New York City and southern Connecticut, raised by parents from Brooklyn and the Bronx, and despite my suburban pedigree, I loved all things urban. For my 16th birthday, I asked my father to drive with me through the inner city neighborhoods of Bridgeport, New Haven, and Hartford, and I wrote a senior paper on the urban renewal program. Matriculating as an undergrad at Penn, I became part of the first group of urban studies majors. I wanted to change the world, one neighborhood at a time. I lived off campus at 44th and Walnut, and later in Powelton Village, and spent countless hours exploring South Philadelphia, Fishtown and other neighborhoods. I played in summer basketball leagues in Frankford and the lower Northeast. And I walked precincts for a City Council candidate. City Planning seemed a logical next step 
Aside from Meyerson Hall, the School of Design was a very different place back in 1973. The same disciplines were offered, but the atmosphere was more like the Balkans than the interdisciplinary program you have just completed: City Planning on one side, architecture and urban design on another, landscape architecture somewhere else. Left to my own devices, I skillfully evaded any course that included even a slight whiff of design; unable to draw even the simplest stick figure, I was afraid that my sheer incompetence would be exposed. My only exposure to design came when I religiously attended cocktail parties thrown by the architecture department. They definitely had the best parties.
Upon graduation, I took a job at City Hall in the Mayor's Office of Housing and Community Development, newly formed to administer the fledgling Community Development Block Grant program. This was no longer the Philadelphia of Ed Bacon and enlightened planning, but the city of Mayor Frank Rizzo, ex-police chief and working-class icon. My first public meeting was at 23rd and Diamond in the heart of North Philadelphia. In the Rizzo administration, there were neighborhoods in which you would feel quite comfortable, but this was not one of them. I soon began working on an urban homesteading program (the city had 25,000 abandoned housing units then) along the Fifth St. corridor in what was known as West Kensington, which also happened to be the fiefdom of Councilman Harry Giannotti, a giant of a man and avatar of ward politics who was later convicted in the Abscam scandal. If Penn was a bit of an ivory tower, this was trench warfare.
Seeking a new experience, and anxious to stay one step ahead of the unfolding corruption scandals, I moved to Washington D.C., and slept on the floor of a friend's apartment for three months while I looked for a job. After a couple of years lobbying for a public housing organization, I fell into a position in the last year of the Carter Administration as an executive assistant to the Federal Housing Commissioner at HUD. A friend of mine left the position to take a job in the private sector and, with only 9 months remaining in the Administration, they couldn't find anyone with the requisite experience to take the job. I will always remember my interview with Assistant Secretary Larry Simons:  He said, "I don't know you. They tell me you're good. I hope it works out…" 
Eight months later, my boss received a call from newly elected San Francisco Mayor (and now Senator) Dianne Feinstein. She asked if he could recommend someone to be the city's housing director. He turned to six of us and asked if we knew any good candidates. I looked around the room, then raised my hand. "Uh, I think I'd be interested in the job…." Ever loyal to his staff, he called her back and told her he had the perfect candidate. (A bold faced lie…) Three months later, I moved to San Francisco, which for this East Coast kid might as well have been Tasmania, continuing a pattern of getting jobs for which I was manifestly unqualified.
Nine years after that, and after running the city's Housing and Economic Development programs and briefly, its Public Housing Authority, I was introduced to Steve Ross, Chairman and CEO of New York developer The Related Companies, who was looking to expand his affordable housing business to California. I had the equivalent of a PhD in urban politics and experience in administering affordable housing programs, but zero experience in the private sector. Nonetheless, I opened an office for Related in San Francisco, initially consisting of me and a Secretary—and I didn't need the secretary. It was not an auspicious beginning. I remember coming home one night after a couple of years throwing elbows in the development wars and saying to my wife, "I don't think I'm enough of a jerk to be a developer." Except that's not the word I used.
But I persevered, benefited from intensive on-the-job training, hired well, and learned from my new partners. In fact, I've never stopped learning. 
It was a circuitous path, but what I do every day represents all the strands of the disciplines I first encountered at Penn. I have come to appreciate each of those disciplines, not only for their unique skill sets but for how they work in harmony—must work in harmony—in the most successful developments. Despite the self-imposed limitations on my technical training, I have been fortunate to be able to work on some of the most complicated and challenging development opportunities. Each encompasses the disciplines that you all have been studying, and demonstrates the synergy required among them. Let me give you some examples:
1. Our company has redeveloped four obsolete public housing projects in Los Angeles, San Francisco, and Oakland, into new, mixed-income communities, and is working on two more. These present enormous challenges in not only reshaping the physical environment—in planning, urban design, and architecture—but in addressing long-ignored human and neighborhood needs.
2. We are nearing completion on a project in Santa Monica that includes two mid-rise luxury condominium buildings, totaling 158 units; 160 low-income units for families; and 20,000 square feet of retail space. We have worked with three different architects, a landscape architect, our own in-house design and construction personnel and project managers, a transportation planner, and two artists in assembling this development.
3. In Santa Ana, an Orange County city of 300,000 that is predominantly Hispanic, we just completed a two-phase affordable housing development that includes a transit-oriented development, four different kinds of housing product, and the preservation of a series of historic cottages.
4. In our most visible and challenging project, we are in the midst of the redevelopment of three city blocks opposite the Frank Gehry-designed Disney Concert Hall in the Bunker Hill neighborhood of Downtown Los Angeles, which will include both LA's first vertically-integrated mixed-use development along with its most ambitious package of community benefits. To add to the mix, as part of the project, we completed a new, 16-acre public park last summer.
What can one take away from these experiences? First and foremost, our profession, indeed today's world, views planning and design through a multidisciplinary lens. I recently asked Dean Taylor if she was an architect, planner, or urban designer. I don't recall her exact response, but the correct answer would be "yes" to all three. When you design a building or implement a plan you help shape not only the built environment but the lives of people who live, work, or visit in that community. Each of the design disciplines, and all of the component parts that comprise a well-wrought neighborhood or community plan, has a role to play in affecting that outcome. The inclusion of a small but well conceived pocket park in a high-rise development can mean the difference between a building and a real "place."
Last fall, my wife and I trekked to Northern Liberties, which was an industrial wasteland with a dying brewery when I lived in Philadelphia. We were initially attracted by the mixed-use apartment-retail-plaza project, designed by Penn's own Scott Erdy, and it was indeed a fascinating piece of work. But what really struck us was how the community had developed organically into a thriving, walkable, residential neighborhood with parks, restaurants, etc. To this day, I have wondered about the collective talents of the planners, designers, and other consultants that have had a hand in shaping its growth. Indeed, I have had the opportunity to work with Frank Gehry, Liz Diller, and Robert Stern, among other well-known architects. But I have also worked with many less-known designers who are equally effective in transforming communities. As a newly-minted member of the Board of Overseers, I recently had the opportunity to meet your department heads, and I can tell you there is not a more impressive group in the country. Lo and behold, they actually seemed to interact with one another and get along. We have entered an era where creativity often trumps rote knowledge, where the lines between disciplines blur. For example, where does site planning stop and landscape design begin? There are fields today, populated by people with your skill sets, that didn't even exist 20 years ago—Environmental planning and design, technology in all its permutations, product design. If you had uttered the term "LEED certified," people would have looked at you like you had two heads. To paraphrase Thomas Friedman, the world really is flat. Opportunities abound on a global scale. 
What can I pass on to you from the twists and turns that represent my career arc?
1. Focus on your immediate tasks but look ahead. Woody Allen famously said that 90 percent of life is showing up. I beg to differ. Opportunities present themselves when you least expect them, and change can be a healthy thing.
2. Learn to listen and communicate. Lacking the technical skills enjoyed by most of you, I've had a successful career built on communication skills. We live in a "show me/tell me/explain to me" world. No matter how good an artist or designer you may be, you will be even more effective if you can communicate and relate to people. 
3. Be patient. My first two jobs were not all that challenging intellectually. As an architect, you might spend your first few years drawing stairwells in buildings. But you know what? The partner in the corner office started that way too. One summer during my undergraduate years, I worked as a dishwasher at a local country club (this was before the era of summer internships). My father, unimpressed, asked if I couldn't find something better to do. When I said no, he responded, "Ok, then be the best dishwasher you can be."
4. Be a leader. Leaders don't have to be company presidents. You lead by effort, by example, by thinking outside the box even when you're not required to do so. Drafting a community plan and selling it to the neighborhood is leadership. Increasing the sustainability of a development project is leadership. Serving on the board of a community-based nonprofit is leadership. Improving the lives of the residents of New Orleans after Katrina, as a bunch of young professionals organized here at Penn by the Center for Urban Redevelopment Excellence did a few years back, is leadership. Working to improve the fabric of our cities, at a time when government policies have turned attention elsewhere, is leadership.
When I was preparing this speech, my wife asked me what had motivated me at various points in my career. I thought for a second before responding: "I wanted to make a difference."
Now, I've been hanging around this building for a few years, and I've seen the work that you do, and, as Vice President Biden said this morning, we are at a unique point in time. So go out there and make a difference. I know you can, and I'm confident that you will. Thank you.