With state and federal transportation funding slow, Metro and Caltrans are embracing public-private partnerships to finance and accelerate planned infrastructure projects. Doug Failing, Metro's Executive Director of Highway Programs, outlines their Accelerated Regional Transportation Improvement (ARTI) program, a series of small projects through which the county transit agency plans to demonstrate its viability and desirableness as a partner with private enterprise. Failing outlines the specific focus of ARTI (including the FR 710 gap between the 10 and 210, the high desert corridor from LA to San Bernadino, and the 710 freight corridor), the benefits of P3 funding, and what Metro and Caltrans expect to learn about project delivery under a P3 system.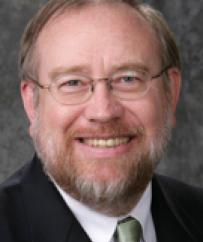 "We recognize here at Metro that there's not enough money to do everything we want to do—even with Measure R...[S]o we started looking at some of the projects we have here to see if any made sense to be pursued as a public-private partnership." -Doug Failing
Doug, TPR/MIR has featured financing infrastructure via public-private partnerships (P3) for years, interviewing Mayer Brown's David Narefsky, California's Dale Bonner, Goldman Sach's Kathleen Brown Rice, and yourself. Metro now has a Design Build P3 opportunity on the street—what's the financial goal and rationale for Metro's RFQ?
Doug Failing: We recognize here at Metro that there's not enough money to do everything we want to do—even with Measure R. A lot of our long-range plan counted on both the state and federal government realizing their need to help fund transportation. That's not coming along as quickly as we had hoped it would, so we started looking at some of the projects we have here to see if any made sense to be pursued as a public-private partnership.
We have four that are currently under development; three of them were all part of the original plan. The big three are the SR710 gap between the 10 and the 210; the interstate 710 freight corridor from the Ports of LA and Long Beach up to the East LA and Hobart yards, where Burlington Northern Santa Fe and Union Pacific Railroads have their yards; and then there's the High Desert Corridor from the 14 in LA County/Palmdale/Lancaster to the 15 Victorville town of Apple Valley in San Bernadino County.
Those are great projects, but they are very big, 5-10-billion-dollar projects. We recognized at Metro that we don't have a track record with the industry for large projects and that we need to develop something smaller, work through the decision-making processes, and gain some confidence with the public-private sector that Metro is a good partner and that they want to work with us.
So we came up with what we call the ARTI project: Accelerated Regional Transportation Improvement. We took six projects that were already planned—mostly programmed, not entirely funded—in our long-range plan. These were projects whose funding was mostly controlled by Metro, a local agency, whether through Measure R or Prop C. We put together a package looking at funding, trying to create a stable funding flow over a 35-year period. We thought we could go to private industry and have a conversation about getting those projects built now rather than waiting 15-20 years for them to go to construction. We started looking at this as a straight availability payment structure type of deal. We had the money, but it's out in the future. We could create a stable funding stream out of that and have the private sector come in and build the projects for us today.
One of the projects is I-5 widening: a carpool lane from the 5/14 interchange through Santa Clarita out to Parker Road. That was not fully funded—at the time we proposed it we were about $100 million short. Next project is SR71 in Pomona, a four-lane expressway today, and we have an environmental document to turn it into an eight-lane freeway all the way from the Rio Ranch near the 60 up to Holt Avenue near the 10 Freeway.
Then we have a couple of sound wall packages that aren't necessarily unique, but their funding is out there, and they help fill the gaps for us on a funding plan to make a continuous appropriation of money available. The state was going to do a pavement rehabilitation on I-5 between Parker Road and 5/14, so we put that in the package as well. Those projects combined are about $700 million, which is a lot of money. But it's not in the billions, so it gives our board a chance to work with public-private partnerships, to work with Caltrans, to make sure that we're delivering something that's going to be useful well into the future for the public and for Caltrans. We wanted to give something smaller so the financial industry can take a look and decide to work with us, and if it works well, they can invest in some of the multi-billion dollar plans we have coming up. 
Elaborate on Metro's rationale for this RFQ, P3, design/build package of projects. What are Metro's benchmarks for success?
Really the key part is that Metro and Caltrans can partner to create a substantial and continuous funding stream that the private side can count on, so they can go to their banks and borrow money to build us the projects now and rest assured of repayment through Metro and Caltrans in a manner that keeps their interest rates low. Right now, low interest rates are important, and the lower-risk the project, the lower the interest rates. So we need to be seen as a very trustworthy agency; we need to work well with them so they can understand how they will administer a project without undue risks. We need to show that we are willing to keep the risks that we should best manage and therefore get the best price out of it. 
Doug, you mentioned the leveraging of local revenue and allocation of risk. Address how Metro anticipates accelerating project delivery through the P3 program and how public-private financing might reduce project cost through procurement contracting and construction.
We're right now engaged in the process of doing a very strict value-for-money analysis of this project, looking at three different delivery methods. If we do it as originally planned—as a designed, bid, build type of project, like we normally do—whether we do it just as a design-build project, or whether we go through the maximum risk transfer under a P3 scenario. It's very clear that the way these projects are designed now (designed/bid/build), the earliest we could start is in 2020, and we'd be building them out until 2040, so the public wouldn't see much benefit for 30 or 40 years. By using a P3, we're able to change the point in time at which this financing becomes available, and we actually anticipate closing the deal in 2014, being under construction in 2015, and having all of these facilities available to the public by 2019. So we would be done before we would start under any traditional scenario.
The real benefit in a P3 is giving the contractor the appropriate incentive to do a little bit more work, to build a better project upfront, because they will operate and maintain that project for the concession period. This one is 35 years; that's one of the shorter ones you'll find in a concession period. If that contractor has to worry each day about how many resources he's going to have to fix potholes, pick up signs, etc., it's in his best interest to do a slightly better project on that first build. It reduces his backend cost, which also reduces our backend cost. So when we look at this, P3 can make a 10-15 percent difference in total cost to the public versus just using the traditional method, not to mention that we get the project sooner.
Doug, as a veteran of both Caltrans and Metro, you know how hard it is for public institutions to learn new tricks. What are the challenges for Metro and Caltrans as they proceed with the implementation of these P3 financing projects?
Let's start with Metro. The real change here is that most of the projects Metro builds are obviously on the transit side, dealing with Federatl Transit Administration (FTA) rules and regulations, so we're very familiar with the federal process. But the FTA has different rules than the Federal Highway Administration (FHWA)—making sure that we're following the FHWA federal process as opposed to FTA process is very important. We have a very strong relationship with the FTA; as we're a direct recipient.
On the federal highway side, the FHWA only works through the State of California. We don't have a direct relationship there, so we need to understand how the rules are different. But aside from that, usually it's about the same for us. We're overseeing a large project, and we want to manage how it's going to be delivered. We're very engaged in the procurement process, making sure that we follow a slightly different process with slightly different rules.
On the Caltrans side, they are giving up some control on this project to us at Metro. We are the primary funder of the capital piece, so we're very conscious of how the risk lays out and how that can impact capital outlay decisions. We're playing a much closer role with them on the delivery of this project.
First, they have to get used to relinquishing some control to us on project delivery. On top of that, Caltrans has always traditionally done design/bid/build projects—it's a very prescribed process that they are exceedingly good at. When you go to design build (which they have a little experience with) or P3 (where they've done one project), the role changes from quality control assurance to quality assurance auditing, because the concessionaire has that maintenance and the legal liability well into the future. So recognizing that it's a different procurement method even though the end goal is the same: making sure the public gets a good product for their dollar.
It's very important that we administer the project differently. This is not a widely known method, so getting the right staff assigned and putting them through a training process are some of the big issues that we need to work out. We need to let the industry know that we're working on these issues, so that they know that we're working on reducing their risk so they can give us a good price.
Who now is designated to be on the Metro P3 project team?
Right now I have Lan Saadatnejadi, she is my executive officer that's overseeing the project. Chris Margaronis is our designated lead for that project. We have a wealth of staff here—I tell you, our procurement, financial, legal, and P3 experts are all doing a great job in working with us to make sure that this first one is as good as it can be.
Could you give our readers Metro's timeframe? 
The RFQ went out May 31. We expect to receive qualifications of teams back in July. We will shortlist those in August and September (and probably share a Draft RFP with those short-listed teams). We hope to actually get a Request for Proposals out to the industry in November of this year, with proposals back in and evaluated about the middle of the year, then financial close near the end of 2014.
In closing, after you and Metro get the equivalent of the Nobel Prize for financing and building these projects, what will your acceptance speech highlight? 
I'm going to spend a lot of time talking about the people of Los Angeles and how they've let us proceed with things that help them. I'll talk about the great team that we've developed here at Metro and Caltrans. It's all about the project and showing that we can work together well. No big project gets done in isolation; it's all about partnership. Any speech I give better say a lot about the importance of partnership and the trust that the people of LA put in us.