Mayor Villaraigosa's budget for the next fiscal year includes plans to consolidate the City of Los Angeles Building and Safety Department with the Department of City Planning by January 2014. TPR recently sat down with Los Angeles Planning Director Michael LoGrande to learn about the merger's goals, timeline, and strategies for implementation. Among myriad other benefits, LoGrande envisions the hybrid department will strengthen the importance of planning in LA's development process by fostering a staff more attuned to the overall goals of the projects they assist.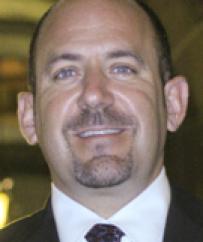 "Now we are finally attacking the biggest problem which is that of departments operating in jurisdictional silos that don't allow for the blending or co-functionality of staff who can focus on issues guided by the City's General Plan." -Michael LoGrande
Michael, included in the mayor's most recent budget is the endorsement of a framework for consolidating and streamlining the Department of Building and Safety with the Department of City Planning. This end-of-term proposed merger of departments is now through the PLUM Committee, and you have been charged with putting a consulting team together, to be overseen by you. Tell us what drives this mayoral effort to consolidate these two departments as well as related city personnel? 
Michael LoGrande: This has been evolving over the past 20 years. It started with the Garcia Repor, which came through the Planning Commission with ideas about streamlining the development process.   
Since then, there has been a continual discussion about improving and streamlining the permitting process in Los Angeles. "12 to 2" was an attempt to streamline the process for the development industry as well as for the average homeowner who might be pulling a simple kitchen remodel permit or going through a discretionary application process.  Mayor Villaraigosa soon realized that "12 to 2" was not enough, and what emerged was the July 2011 Development Reform Strategic Plan (which I believe we collaborated with you, David, and with many other constituents). The Plan set forth many good ideas, such as updating our 1946 Zoning Code, for which we successfully obtained the funding and have chosen a consultant team to begin the task.   
Development reform has been paramount in discussions all around Los Angeles. Each department has done a lot to streamline the process and create efficiencies in handling economic development projects. However, the main problem still remains that there is a lot of back and forth between individual departments and missteps that take place due to each department's processes, policies and protocols, and not having the luxury of having every functionality co-located.  At the end of the day, and much discussion, the permitting and entitlement process has not reached the goals that were set years ago to make it a successful and transparent process.   
Consolidation of Planning and Building and Safety is moving at lighting speed in the last months of Mayor Villaraigosa's administration. Yet since TPR published Council President Wesson's comments before the LA-AIA a few months ago, there has been little if any public vetting or discussion. Moreover, the last city consultant report 18 months ago on streamlining LA City's Planning did not even include consolidation as a recommendation. You're now in the belly of the beast—what is motivating/driving this end-of-eight-years administration to press for this reorganization plan? Is it going to save money? What is the stated public goal/benefit?
Michael LoGrande: Part of our goal is to utilize the experience and discussions that the industry and community leaders have articulated over a number of years.  Particularly in this administration, the Mayor has been looking for solutions to development reform over his entire tenure.  We are putting together all that we have learned to finally create a structure that allows for those conversations to be embedded within the organizations.    
As with anything, a lot comes by learning from the missteps and successes we've had in prior attempts to enact development reform. Now we are finally attacking the biggest problem which is departments operating in jurisdictional silos that don't allow for the blending or co-functionality of staff who can focus on issues guided by the City's General Plan, our planning documents, and our community plans. Having a new lens on the development process in addition to eliminating redundancies, is the driving goal.  Finally we're taking a  bold step that sets  us up to compete with the surrounding jurisdictions when it comes to entitlement projects and development.
What hasn't been included in the framework or approved by PLUM that you would have liked to have seen happen?
Michael LoGrande: What has been included up to this point is what I would like to see in the report. Given that the departments of Building and Safety and Planning have been collaborating on the proposed merger, I think we have a good framework. The details that come up later will be very important, and I look forward to working with the City Council, Mayor, and departments to ensure we obtain input from staff, the community, and industry so that we have a true opportunity to get development reform right and make Los Angeles a leader in how we manage these types of activities.
I recently met with developers in New York City, and we spoke of what the incentives were for the City's development renaissance over the last decade. Their assessment: it has been driven by "by-right" development; not any efforts to "streamline" the process of approval. They are not obliged to seek project-by-project discretionary approval from city departments the way developers must in LA; they are obliged to honor well-crafted community plans that set the framework for projects. Given NYC's successful approach, is LA's preference for streamlining a convoluted, discretionary, land use process, like the one pressed by Councilman Englander, really a good substitute for the City doubling down on  community planning? Is the notion that someone can get through LA's maze faster because it can be made more efficient?
Michael LoGrande: There's definitely a huge focus placed on community plans as well as on updating our Zoning Code.  Not only is this important to accomplish the City's vision realized  in the projects we approve and in neighborhoods as a whole, but also, to make sure that we add context to the various communities within Los Angeles.  One of the items we've been successful on is moving the community plans forward in the last couple of years and providing that predictability—in Hollywood, for example, or more recently with the Planning Commission approving the Sylmar Community Plan. We're looking to continue down that path of providing certainty for the neighborhoods as well as the development community through the community plan process.    
The new department will ensure that the community plans are being complied with and implemented. We have departments where as little as 3 percent of their workload is focused on private development. Rather, their focus is on building bridges, streets or public libraries, as with the Department of Public Works, Bureau of Engineering. We want to focus on only those private development functions and add them to the framework of the new City Planning and Development Department to make sure that we're asking the right questions to approve the right projects for the City. We want to be sure that in the field we are focusing on the issues that matter and make a difference in our neighborhoods.
    
Regarding priorities of the newly merged department, how many more community plans will be processed by Planning in those nine months? Will a newly organized Department of City Planning and Development need more resources to do more community plans, or will they draw resources from the now integrated department?
Michael LoGrande: The Department of City Planning continues to make steady progress with its long-range policy planning, strategic planning, and community plan implementation. Right now we are on the path to have a total of five community plans through to the Planning Commission by the end of June 2013, and we're excited to be moving those plans forward through the council process. We're also embarking on the Downtown Community Plan as well as the Boyle Heights Community Plan. Two additional plans in South LA will be reviewed by the Planning Commission in 2014.    
In other neighborhoods across the City, rather than an entire community plan update, we are focusing on transit corridors. Combined with a grant received last year, we have received two grants totaling 7.9 million dollars from the Metropolitan Transportation Authority to incorporate transit-area plans around a number of the new stations derived from Measure R. This work will allow for strategic interventions to ensure restaurants, cafes, services, and housing around transit hubs provide the services that transit riders and neighbors desire.
Do those community plans being assembled include corresponding changes in zoning?
Michael LoGrande: Yes, they do. Appropriate zoning changes are embedded within the community plans, from design standards to neighborhood preservation issues.
So all in all you're pretty happy, I gather?
Michael LoGrande: Yes, very happy.
The City of San Diego has just reversed course and decided to un-merge Planning and Community Development what had been merged; Pasadena separated city planning  from the permitting function. Over the last few years many have argued that it's a conflict of interest to have permitting tied to planning because their functions are quite different and because the larger permitting department overwhelms the planning culture and is inconsistent with a focus on planning and sustainability. You've heard all those objections before, your response?
Michael LoGrande: I absolutely disagree that the proposed merger is a conflict of interest. All of the functions of these two departments revolve around development.  Long-range planning is intrinsic to case processing which is in turn necessary for discretionary approvals, building permits, and at times, enforcement of the zoning code, or of conditions of approval for a particular project. If a project is reviewed in a vacuum without the benefit of the policy-planners involvement, and without the benefit of sound planning principles, much gets lost. One of the reasons our mayor proposed the City Planning and Development Department is because there needs to be an emphasis on the role of long-range planning and its planning principles that the neighborhoods, development community, and constituents work so hard for. We also want to make sure that people are utilizing the knowledge and consensus that's built through these plans to influence their review of projects.    
Currently our policy planners work very closely with the staff in the Zoning Administrator's Office and make recommendations to the City Council on zone changes, providing not only predictability, but also an understanding of the needs of the community and the objectives of these plans. To treat case processing as a standalone process without the guidance, influence and principles of the community plans is a disservice to neighborhoods, their values, and is simply irresponsible, backward planning. What we don't want to see happen is for the new Department of City Planning and Development to become the Department of Case Processing.  By elevating urban planning and city design in these conversations, it bolsters the need to continue toward a path of providing certainty through our policy planning.  Having those functions together is the best way to make sure we are educating our staff on what those plans seek to accomplish and that any interpretations made are consistently applied throughout the permitting process.  
I want to drill down on what is now included in LA's planned merger of Planning and Permitting. Could you share the details regarding the scope of the consultant to be hired; how different is their assignment going to be from the consultant's mission 18 months ago? What's going to be different about this team's objectives and mission?
Michael LoGrande: We're still developing the specific scope for the management consultant, but their main function will be to assist, along with the City Administrative Officer and City Legislative Analyst on how to merge all the functions to implement the goals of the new department. Their role is not to determine, "Should we do this?" but instead, "How should we do this?" The City Council will consider the PLUM Committee recommendation as well as the findings from the Budget and Finance Committee and will make the final decision over the next few weeks as to whether or not the new department will be created.    
In terms of the nuts and bolts of how to merge these departments, we have issues concerning budgets, authority of various civil service classifications, and overall restructuring of the new organization in terms of how best to meet the goals we have set for ourselves to improve the development process and the customer experience. We will also look for assistance from the consultant with public, industry, and internal staff outreach to ensure that the outcome matches the goals we strive for. The consultant will facilitate and ensure that the process over the next few months through the end of the year occurs in a thoughtful, inclusive, and deliberate manner.  
I think Building and Safety has about 800-900 employees and DCP about 300 in the aggregate. You're also adding some from Transportation and Public Works—there's a lot of moving wheels here, aren't there? How will they be merged and centrally managed?
Michael LoGrande: There are a lot of pieces to fit together, but one of the benefits is that on a smaller scale, we have some good examples to emulate. For example, our Case Management Office or our Restaurant Express Program combines our planners and engineers  and we have achieved extraordinary results.    
Bringing these different disciplines together, cross-pollinating our experiences and learning from one another is very healthy, and is in sync with the models we've looked at across the nation.  By breaking down the silos and having staff work together, there's a lot we can learn from each other.
I think we have some of the best planners, engineers and support staff in the nation working in LA, and we need to make sure that we're giving them all the opportunities to grow the City in a sustainable, thoughtful fashion that's expedient and result-driven. I think our staff can do that, but we need to have the opportunity to work together.
So we've just requested and received about three dozen submissions to The Planning Report about what the next mayor should prioritize on day one. It's interesting that none of those submitting mentioned consolidation of planning and building and safety, even though a lot of our readers are developers, architects, planners. Is there truly a groundswell for more project planning efficiency and process streamlining in 2013? Besides the developers, who absolutely have a legitimate issue when it comes to the efficiency of the approval process, is there a real groundswell for a quick merger before the new mayor and full city council are elected in office July 1st?
Michael LoGrande: I wouldn't say there's a groundswell for this, although it is long overdue. This has to do with how effectively we deliver services more than responding to outside pressure to see a consolidated department. The reality is, that in order for us to be effective we have to make sure that our process is not too costly and that it doesn't create unnecessary delays that aren't providing a good outcome in the built environment. In other words, we don't want to kill projects because they are sitting on someone's desk. We want to make sure that we're providing the right amount of resources to fund certain activities in the application and permitting processes. A lot of this has to do more with the City looking internally and considering how it can better deliver services and reach the goals it's been asked to achieve by the development community and the neighborhood councils.
There's also the issue of enforcement.  Making sure that we create an enforcement mechanism that is cost recoverable and does not rely entirely on the General Fund. We have heard a lot of concerns from the neighborhood councils and business communities with respect to enforcement. Our enforcement efforts must be geared toward the right issues and we need to ensure that our conditions of approval are being complied with.
Have the city's two mayoral finalists and the new council members signed onto this expedited merger?
Michael LoGrande: I've talked to both of the mayoral candidates about the proposed new department.  I think that any good idea, regardless of its origin would be supported by the next administration, and we hope that this is a framework that they will support and lead as it goes forward. Part of the benefits of the proposed department is that it is a framework that can be supplemented over time, after it's initially proven to be successful. We're hoping to be methodical in working with the Council members and the Mayor to ensure that they understand the new direction. We've had a very transparent process to get a lot of input, and I think that will bode well for the next administration.
But if the next mayor comes in and says, "I don't like this idea, I want a planning and sustainability department and a separate permitting department," what would happen?
Michael LoGrande: We'll cross that bridge if it happens, but I do believe that LA is very unique and we tend to be the trendsetter in these areas.  Other cities look to us for our cutting edge and bold ideas. During meetings with the top 20 big City Planning directors through APA and the Lincoln Institute, we've had a lot of conversations around improving delivering services in the world of planning. A great deal of thought has gone into this proposal, and I believe we will have a model for other cities to follow. I believe that this will be successful regardless of the administration in place.   Again, the framework is very adaptable, so the issues we uncover as we go through the process of streamlining the way the City does business can be enhanced.
Michael, is the new mayor going to do a nationwide search for the heads of the Economic Development Department and the new Department of City Planning and Development, or will the merger mean a continuation with existing staff?
Michael LoGrande: The focus at this time is for the new department, its overall functions, framework and goals and not about an individual position. If and when the new department is created, the appropriate leadership will be decided.
So if we talk again at the end of the year about this process of consolidation and its consequences, what do you anticipate will be the focus of the conversation?
Michael LoGrande: By the end of this year, we should have a better idea of which specific areas we are looking to reengineer, as well as the areas that are currently successful enough to build upon. I expect to have a better gauge of our success and areas that we will need to improve to ensure we deliver services in LA the best that we can.
What is is the intended timeline of further action by the council and mayor to fill out the pieces here?
Michael LoGrande: The goal right now is to have this in place by January 2014. The consultant's work will be concluded by then. What I coin this process with is painting the golden gate bridge: as soon as you get to the end of the bridge, you have to start repainting again.  It's a continual learning and improvement process. Over the past couple years we have been successful in getting 7.9 million dollars in grant funding to help with our policy planning rather than depending upon the General Fund to move our policy planning forward.  Looking at models and continually reinventing our department, making sure it's relevant and has the resources it needs, is very important in spite of the faltering economy. The new department will put us in a situation that is more sustainable, regardless of the economic situations we find ourselves in, rather than ebbing and tiding with the general fund.