David Hodgins is executive director of the LA Better Buildings Challenge, an initiative uniting diverse partners in the business, utility, real estate, and nonprofit sectors with the goal of promoting and simplifying energy efficiency retrofits for property owners. Originally aiming for 20 percent energy savings across 30 million square feet of existing buildings by 2020, LABBC is on track to surpass this mission by the end of the year. In the following article, Hodgins identifies non-transportation energy efficiency as a significant opportunity for economic growth and greenhouse-gas reduction in the United States, while detailing the market barriers impeding widespread implementation of energy-saving retrofits.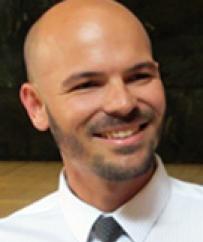 "Yet despite the increasingly compelling case for investments in energy efficiency, we have only just begun to tap into the economic opportunity that energy efficiency represents. There are a number of persistent market barriers that have slowed the market's transition towards greater energy efficiency." -David Hodgins
Numerous studies have identified energy efficiency in existing buildings as a key strategic opportunity to drive economic recovery and future growth in the US. A recent McKinsey study concluded that the US economy has the potential to reduce annual non-transportation energy consumption by roughly 23 percent by 2020, eliminating more than $1.2 trillion in waste—well beyond the $520-billion upfront investment that would be required. This reduction in energy use would result in the abatement of 1.1 gigatons of greenhouse-gas emissions annually—the equivalent of taking the entire US fleet of passenger vehicles and light trucks off the roads.   
Deutsch Bank and The Rockefeller Foundation reached similar conclusions, finding that approximately $279 billion could be invested in retrofitting the residential, commercial, and institutional market segments in the US, and yield more than $1 trillion of energy savings over 10 years—equivalent to savings of approximately 30 percent of the annual electricity spent in the US. If all of these retrofits were undertaken, the Deutsche Bank / Rockefeller study concluded, more than 3.3 million job years could be created.  
Data increasingly shows that energy-efficient buildings outperform the market, with recent reports from a McGraw Hill study showing nearly a 7 percent increase in building values and over a 9 percent increase in return on investment for existing buildings that have gone green, while a 2009 CBRE study concludes that tenants in green buildings report fewer sick days and a 55 percent jump in productivity. These benefits can equate to over $25 per square foot in additional value per year, which is equivalent to an office space rental rate of over $2 per square foot per month that is seen in many parts of the city.    
Yet despite the increasingly compelling case for investments in energy efficiency, we have only just begun to tap into the economic opportunity that energy efficiency represents.  There are a number of persistent market barriers that have slowed the market's transition towards greater energy efficiency.   
First and foremost, there is no publicly available data set on project performance, and until very recently, there has been no clear industry standard for how to collect, analyze, or present data on energy efficiency opportunities; or for how to track the resultant savings. Financial decision-makers often rely on third-party standard reports to inform investment decisions, and without industry standards and a robust data set, energy efficiency projects are seen as "risky" even though many of the technologies involved are proven.    
Energy efficiency projects compete for limited capital with other investment opportunities, many of which have more attractive returns and are more "familiar." The result is that property owners wait until an emergency to replace aging equipment, missing opportunities to bundle projects together to maximize efficiency and ROI. This dynamic, in turn, leads to higher building maintenance and energy costs, which drive up costs of doing business locally.    
On the other side of the conversation, property managers and building engineers—the people that do have expertise in energy efficiency—often lack proficiency in financial analysis and have trouble "selling" energy efficiency projects to skeptical Asset Managers and CFOs.  They speak different languages, and far too often good projects die on the vine—the value proposition gets lost in translation.    
The City of Los Angeles understood these issues, and recognized energy efficiency as an important energy resource to help meet future energy needs while concurrently implementing its strategy to transition away from coal, towards new no- and low-carbon energy sources. The City launched the LA Better Buildings Challenge (LABBC) as an umbrella program to address these market barriers and set a goal to achieve 20 percent energy savings across 30 million square feet of existing buildings by the year 2020.    
When the LABBC reaches its initial goal of 30 million square feet of existing buildings, it will avert annual CO2 emissions equivalent to taking over 18,000 cars off the road—all the while creating over 7000 high-quality local jobs.      
The LABBC is part of a broader national Better Buildings Initiative sponsored by the White House and the US Department of Energy, which calls on public and private sector property owners to accelerate the modernization of existing buildings and share performance data that will help to attract more capital to the energy efficiency space while significantly reducing operating costs for participating buildings, freeing up capital for more productive uses, enhancing tenant comfort and productivity, and boosting competitiveness.     
The LABBC builds off the success of three successful programs that the City of LA launched in 2009, funded with American Reinvestment and Recovery Act (ARRA) dollars. These programs targeted key property sectors—municipal buildings, multifamily affordable housing, and commercial real estate—each of which offers important ancillary benefits from improving buildings' energy performance.    
Utilizing grants and low-cost financing to upgrade municipal buildings saves tax payers money and frees up funds for public safety, schools, and other important local services.  Retrofitting affordable housing stock puts money back in the pockets of the most vulnerable Angelenos and into the local economy; while modernizing commercial buildings contributes to the City's economic competitiveness and ability to attract and retain important employers.      
So far 75 buildings representing over 11 million square feet have joined the LABBC, with more property owners and partners joining each week. Participating property owners and managers include: the City of Los Angeles, Children's Hospital of LA, Kilroy Realty, CBRE, Transwestern, Advance Paper Box Company, and Morlin Management, to name a few.   
The City's earlier commercial sector program carried out energy audits of 91 large commercial buildings and 375 small businesses, resulting in over $12.5 million in construction activity to date, and an estimated total annual cost savings of $2.5 million. The LABBC is targeting even bigger numbers. But the City realizes it cannot achieve this goal alone—it must create a network of public, private, and non-profit partners to pool resources and leverage existing programs to be effective. 
"Innovative partnerships to reduce energy use are among the most practical ways to save companies money, boost our economy, and invest in technologies that will keep us competitive in the 21st century," said Nancy Sutley, Chair of the Council on Environmental Quality.
Rather than elbow its way in to an already crowded space, the LABBC forges greater alignment between utilities, regulators, government agencies, manufacturers, and energy consumers. Working under the non-profit umbrella of the LA Cleantech Incubator, the LABBC brings together a diverse group of strategic partners, each of which brings complementary resources and programs to create a hub for building energy efficiency in LA, with a mission to simplify the path to energy efficiency for participating property owners. The LA Department of Water and Power and So Cal Gas, provide technical and financial support; the LA Area Chamber of Commerce and the LA Business Council, provide a bridge to the business community; BOMA and the US Green Building Council link the LABBC to the real estate community; and non-profit partners such as Enterprise Community Partners and the LA 2030 District support outreach to underserved communities in LA.     
The LABBC, in conjunction with its partner organizations, offers a suite of resources to property owners that take up the Challenge, from project development support, support in "selling" projects to financial decision-makers, assistance procuring rebates and incentives, assistance in evaluating project funding options, pricing discounts on building products and services, educational opportunities, marketing support, and other value-add services. The LABBC team essentially serves as an energy efficiency concierge service, connecting participating property owners with resources and support to serve the participants' unique needs. Dedicated project managers provide unbiased expertise in an emerging field where players are in unfamiliar territory.
By the end of 2013 the LABBC expects to surpass its goal of having 30 million square feet enrolled in the Challenge, and will intend to set an even more ambitious goal. Getting to 20 percent savings and beyond will depend on the LABBC's ability to synergize with other programs and partner organizations. This fosters innovation in the development and deployment of next-generation energy efficiency technologies to ensure ongoing productivity gains as well as to connect with the decision-makers who will make LA the greenest, most economically-competitive big city in America.