Sometime after 8PM, May 21st, Angelenos will learn who will be the Mayor of Los Angeles for the next four years: City Councilmember Eric Garcetti or City Controller Wendy Gruel. The vote tabulation will end, for many, an uninspiring, media-spot popularity contest characterized much too often by lack of candor on how local government ought to respond to the pressing debt, unemployment, and public service reductions that have been awaiting responsible public leadership for years. Unfortunately, as a result, too many eligible voters maintain unhealthy expectations of what either candidate can actually accomplish in office. Into this abyss of cynicism leaps The Planning Report. TPR shares here opinions from an array of Los Angeles' often unheralded civic, business, labor, and intellectual leaders to précis what they believe should headline the next mayor's agenda. Their briefs cover a range of challenges and, in the aggregate, refute any focus group-generated assumption that the voters are only interested in me-me-me and waste, fraud, and abuse. Submissions will be added continuously over the next week.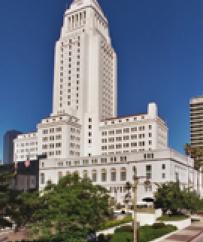 "The next mayor will have many items on his/her punch list, but none more important than public transportation. Historic momentum has been created in the development of the region's transportation system. The next mayor must keep that momentum going and accelerate it." -Zev Yaroslavsky
---------------------------------------------------------
WE WILL BE CONTINUOUSLY ADDING TO THIS GROWING LIST OF SUBMISSIONS OVER THE NEXT WEEK.
---------------------------------------------------------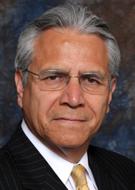 Dennis F. Hernandez, Los Angeles City Housing Authority Commissioner:
The next Mayor of Los Angeles will face a number of challenges, none more problematic than housing. Tackling the City's housing problems would be difficult under the best of circumstances, but the next Mayor will have to find solutions with fewer resources. Addressing affordable housing, both candidates have committed $100 million to support the City's Affordable Housing Trust Fund. Where to find the money and how to leverage those funds effectively will be the challenge. Federal support for public housing and Section 8 rent subsidies has been cut and, with a dysfunctional congress, federal support will continue to decline. Meanwhile, the City's housing developments are aging and will need almost $500 million to address current needs. The redevelopment of Jordan Downs has begun. Finding the resources to complete the project will be a challenge. On the homeless front, Los Angeles has the second largest homeless population after New York City. The problems of chronic homelessness and homeless veterans are critical. With fewer resources available, the next mayor will have to find more creative ways to house the homeless. Good luck Mr. or Ms. Mayor.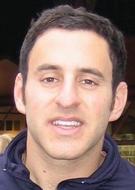 Matt Finegood, Oakwood School Graduate:
Dodger Stadium quietly overlooks City Hall 250 days a year. The property that is double the size of Disneyland, a third the acreage of New York's Central Park, a mile from Union Station, and has views that rival the Griffith Park Observatory is our next mayor's E-Ticket. Los Angeles has the best baseball park in the world. Now is the time to turn the asphalt and parking spaces restraining her into soccer fields and bike paths. No malls, no apartments, no trolleys necessary. A park to play softball before the baseball game, and hit the batting cages after. A central space where our city can get together year round for music, arts, outdoor movies, food and sport. A place visitors from China and Brazil will want to explore after The Hollywood Sign, but before their kayak tour of the new LA River... and a destination that transforms our advancing transportation network into an attraction for everyone in the community. Our next mayor must synergize our cities strengths with its needs… then quarterback all the great players to a Central Park at Dodger Stadium.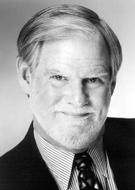 Doug Otto, Candidate for Mayor of Long Beach; President of the Long Beach Community College District:
LA's next mayor must reject the siren calls of land use expeditors to make projects work at the expense of principles or goals firmly established by the larger community through its various civic engagement efforts, such as those found in existing strategic and comprehensive community plans and the City's General Plan, which have been arrived at by community consensus. The new mayor must embrace neighborhood liveablility, which encourages reinvestment in infill development and job creation, but such efforts must emanate from community envisioning and other planning efforts that help ensure neighborhood ownership of liveability issues.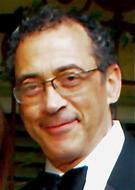 Rod Hamilton, Principal, GrandView Advisors LLC:
The new mayor should recognize that schools can be centers of community. We have examples of the potential of this idea. The County has worked with LAUSD to create wellness centers on a number of campuses, serving the students in those schools and their families. The new schools construction program over the past ten years has created joint-use agreements for new swimming pools on several campuses that are available for community use outside of school operating hours and during the summer. 
The school district will soon begin tapping into more than $7 billion of voter-approved bond funds that will be drawn down over the next two decades to renovate and modernize existing campuses. This will occur at the same time that some schools are consolidated due to declining enrollment in certain parts of the city. These two facts provide a historic opportunity for constructive planning and project execution by the city and the school district.
To capitalize on that opportunity requires mechanisms within City Hall that create meaningful projects in concert with LAUSD that serve both schools and their communities. Bureaucratic processes, institutional mistrust, and lack of vision often frustrate well-intentioned efforts. The mayor can signal, by word and deed, that a "new day" has dawned in the city's relationship with the school district. We would all benefit.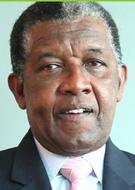 Virgil Roberts, Chair and Partner, Bobbit and Roberts:
 
The Mayor of Los Angeles does not have direct, legal authority over the public schools in LA. However, there is no issue more important to the economic and civic life of Los Angeles than the education of its students. The next Mayor of Los Angeles must do the following:
            (1)       Continue working with the Promise Schools started by the current mayor.
            (2)       Use the "bully pulpit" to advocate for the continuation of School of Choice Programs in the LAUSD such as Charter Schools, Magnet Schools, Pilot Schools, and Community Schools.
            (3)       Engage the private sector and Chamber of Commerce to work with the schools to provide internships and to assist with developing programs that will insure that our students are developing the skills needed for a 21st-Century workforce.
            (4)       Lobby for immigration reform so that all students are insured of the opportunity to attend college and become citizens that can contribute to our society without restriction.
            (5)       Support Governor Brown's proposal for funding school districts based on the needs of students in the district.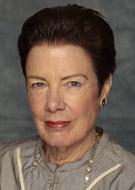 Billie Greer, President, Southern California Leadership Council:
 
Two of the major drivers of the economy continue to face ramped-up competition from other states and countries—the film and television industry and the Port of Los Angeles. Hundreds of thousands of jobs are at stake along with billions of dollars in economic output. The next mayor must curb the bleeding away of jobs by urging state legislators to take the actions necessary to restore the luster of Hollywood and sharpen the competitive edge of our port.
Despite state tax credits offered to curb run-away production, the flight continues as California's program doesn't measure up to what other states are offering. If we are to preserve and grow Hollywood jobs, the tax credit program must be expanded.
The Port of Los Angeles continues to face stiff competition domestically and from abroad. And, the widened Panama Canal will soon be operational, paving the way for Gulf and East Coast Ports to grab a portion of Los Angeles' market share. Those states also provide lucrative tax credits as an added inducement. No comparable credits are offered in California, although there is a bill on hand that would do just that.
The importance of preserving and growing these important economic sectors and the jobs they create cannot be overstated. Mr. Mayor or Ms. Mayor—we look to you to help lead the way.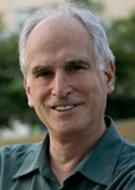 Michael Alexander, Executive Director, Grand Performances:
 
In addition to celebrating the many world-class arts and cultural assets we have in our city, the next mayor has a great opportunity to speak to our entire populace about the linkage between the arts and the creative economy that is central to Los Angeles' future; their roles in creating healthy communities as exemplified by the many mid-sized arts organizations serving specific communities citywide; crime abatement; cultural tourism that offers unique experiences for travelers to Los Angeles; and the need to involve Los Angeles' artists in creative problem solving at the public and private levels (including making appointments of artists to various commissions, not just the one serving the Department of Cultural Affairs).           
The next mayor also needs to address the critical paucity of philanthropic assets in Los Angeles (reported by the California Association of Nonprofits to be one-thirteenth the per-capita assets of the Bay Area). Los Angeles arts and cultural service providers are limited in their abilities to fulfill their missions due to the scarcity of private and public support when our city is compared to other urban areas in the state and the nation. S/he can make a difference by talking about the need for greater philanthropic support for the arts when speaking to business groups and others with control over the great wealth that we know is here in our city.           
Lastly, the next mayor can make a very important symbolic statement by participating in cultural events with her/his family throughout the city—and by inviting other Angelenos to join him/her.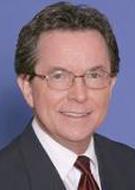 Robert L Scott, Executive Director, San Fernando Valley Council of Governments:
 
Often overlooked by the voters and by neighboring jurisdictions is the power of the Mayor of the City of Los Angeles to sit on the Metro board as well as to appoint three additional members. While the city population hovers at four million, Metro covers the entire County of Los Angeles and represents some ten million people. Metro has a huge budget and great responsibility for solving one of the most daunting challenges of our time: transportation. This anomaly gives the mayor considerable influence over transit in the entire county. It is incumbent upon LA's mayor to cultivate a vision for the greater region, one that provides full participation for the San Fernando Valley, and goes well beyond the boundaries of the City of Los Angeles.
 
Steven Crosby, Senior Vice President, Frontier Communications:
 
Los Angeles' next mayor should focus on the basics that make any city attractive to current businesses and residents as well as encouraging businesses to locate here. Do the basics—fix potholes, trim trees, pick up trash along the streets/freeways, and remove graffiti. Some of these can be done cost-effectively with neighborhood groups taking pride as well as action. The mayor needs to sell their vision and to instill confidence to motivate the citizens.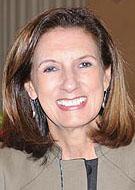 Linda Griego, CEO, Griego Enterprises, Inc.; Martin Luther King, Jr. Hospital board; Trustee, David and Lucile Packard Foundation; Trustee, the Art Center College of Design:
 
A high priority for the next Mayor of Los Angeles should be speeding up the transformation of the LA River from an ugly, massive, concrete-lined ditch to a scenic green belt running from Canoga Park in the San Fernando Valley, through the heart of Downtown, all the way to Long Beach. The river restoration will not only provide convenient green space access to thousands of residents who live along the way—it will generate thousands of jobs in construction, design, engineering, and small business.
The landmark project is already underway. This year, the US Army Corps of Engineers is scheduled to complete its massive, decade-long restoration study, which will provide a detailed road map for restoring a pivotal ten-mile stretch of the River and make potentially hundreds of millions of infrastructure dollars available for removal of concrete and adding new green infrastructure, habitat restoration, storm water improvements, and much more. In 2009, the LA River Revitalization Corp launched "GreenWay" 2020, a pledge to install a continuous green path for walkers and cyclists to move smoothly alongside the river run.
The next mayor can accelerate the project by urging the California Congressional delegation to support the US Army Corps recommendations to restore our River. And the winners will be all Los Angelenos!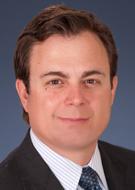 Michael Kelly, Executive Director, The Los Angeles Coalition for the Economy & Jobs:
 
After 20 years of debate, City Hall needs to fully implement the creation of a citywide economic development structure that would work every day to help businesses and entrepreneurs invest in and develop some of the most underutilized real estate holdings owned by the City—vacant land, office buildings, surface parking lots, and other properties, as well as land at LAX, the Port, and DWP properties.

Tony Lucente, Director, Corporate Services (Consultant), Nissan do Brasil, Rio de Janeiro; President, Studio City Homeowners Association

As one of the world's largest, most influential, and best-known cities, it is time to make "world-class" an accurate description of LA's most significant transportation gateway, Los Angeles International Airport, aka LAX. With construction of the new Tom Bradley International Terminal nearing completion, our new mayor should lead a public-private partnership to develop creative, comprehensive solutions to renovate LAX's domestic terminals, accelerate construction of links to LA's ever-growing rapid transit system, and overhaul the airport's internal public transportation circuit and rental car facilities. A fully renovated LAX would significantly improve LA's global competitiveness and economy while restoring our image as a city deserving of the highest position on the world stage.
Bill Allen, CEO, LAEDC:
The next Mayor of Los Angeles must begin each day by asking himself or herself one simple—but truly fundamental—question: "What can I do today to create jobs for Los Angeles' four million residents?" Indeed, there will be no social equity, no healthy environment, and no way to deliver critical community and social services programs in the City of LA if there is mass joblessness. As the new mayor fully embraces and actively publicizes and pushes this "job-centric" ethos, a mindset shift will similarly begin to take hold and spread throughout all of the City's departments and offices. Once this happens, the City's respective department heads can develop strategic priorities to better mobilize, leverage, and deploy the City's wealth of infrastructure, land, industry cluster, and human capital assets in a way that grows the economy and creates more—and better—jobs. And with strategic priorities in place, City staff can begin to implement specific tactics, for instance, to create a more welcoming environment for businesses and the jobs and tax revenue businesses generate; to protect, revitalize and expand the City's extremely valuable "jobs producing" land base for modern industrial uses (e.g., clean tech, biomedical, digital media); and to streamline the City's entitlement and other processes to more affordably and efficiently move the people, goods, information, energy, and water that drive and underpin our global economy. But it all starts with the understanding that all great communities begin with good jobs and the new mayor's acknowledgement that the City of LA is no different.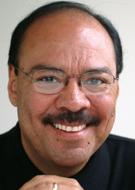 Tony Salazar, President, McCormack Barron Salazar: 
In Los Angeles 63.1 percent of residents rent their homes. A recent study by HUD found LA rents increased, after adjusting for inflation, by nearly 30 percent over the last 20 years. During the same period, renter incomes decreased by 6 percent. We have a crisis! Faced with an inadequate supply of affordable housing and lack of funding sources to create such units, the new Mayor should:
First, establish a dedicated, consistent source of revenue to finance the development of affordable housing. This is essential especially after losing the Redevelopment Agency, which invested approximately $50 million annually into creating jobs and building much-needed shelter.
Second, take advantage of the opportunities presented by the expansion of the transit system by prioritizing Transit Oriented Developments. TODs are obvious places for density and for housing people who are more likely to use public transportation.  
Third, preserve the affordable housing units we have. We cannot allow having these scare units converted to condos or demolished to make way for market-rate-only developments.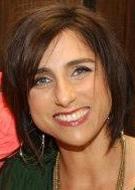 Shana Weiss, Community Organizer:
The challenge for the next Mayor of Los Angeles is to make city government meaningful for people. And the best way to demonstrate the City's power and its capacity is to focus on public transportation. This kind of infrastructure investment will pay off exponentially; it can allow a working parent to be home in time to help with homework or an aging person to make use of our new health care offerings. It's a macro investment in real-life experience.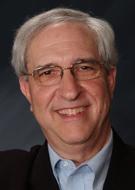 Joel Fox, Editor-in-Chief, Fox and Hounds Daily: 
The two Democrats vying to become Mayor of Los Angeles, a city in financial trouble, should consider the advice of a Democratic icon on smart government. Former New York governor Mario Cuomo once pointed out, "It is not government's obligation to provide services, but to see that they're provided."
Establishing that goal to achieve success in governing the city means creating a government for the 21st century—a government that sees that certain jobs get done without having to do them the same old way.
And that thought leads to the cost of the public sector to perform services, particularly the burgeoning cost of pension obligations.
For Los Angeles, two immediate steps that must be taken to ease the financial crunch on the City are to reform the pension system and encourage business development through a less burdensome tax and regulatory policy.
The need for the pension fix to improve the City budget is obvious. In 2012-13, Los Angeles' pension costs are expected to be about 18 percent of the City's budget. In 2002-03, just 10 years ago, pension costs were only 3 percent of total expenditures. Over the last decade, pension costs have grown at an annual average rate of 25 percent, outpacing growth among all other major areas of the budget.
When the budget must cover pension expenses, other services will be cut back. Will the new City leader conceive of new ways of providing those services, or reduce current costs?
The hold pension costs have on the budget must be reduced. That can be achieved by requiring a higher retirement age, basing pensions on a base of three years, and requiring current employees to contribute more for both pension and health care costs.
The City must also make it easier to do business within its borders and become competitive with neighboring cities in battling for the business buck. An extensive overhaul of the gross receipts tax and regulatory reform is necessary for a flourishing business sector to help Los Angeles overcome its economic woes.
Shane Goldsmith, Executive Director, Liberty Hill:
One of the most exciting developments at the Mayor's office has been the development of the Office of Strategic Partnerships (OSP). It's become an incubator for creative public-private partnerships. In this era when the City's needs are vast and the resources to address them severely limited, this kind of innovative office for fostering proactive partnerships between government, foundations, and nonprofits is the wave of the future and will help the City solve the significant economic and social problems we face.
One of OSP's signal achievements has been expanding the base of support for Summer Night Lights, the highly successful anti-gang initiative that has kept dozens of LA parks open after dark with expanded programming in the highest crime areas of the city. Crime around these parks has significantly decreased. The program, which is funded half by philanthropy and half by the City, has become a national model for violence reduction. A second OSP partnership with the LA City Library system and the US Citizenship and Immigration Services led to the creation of "Citizenship Corners" in all 73 LA libraries to provide residents with the resources needed to attain citizenship. These are two exciting programs, among many, that illustrate how cross-sector partnerships can work together to address the needs of all Angelenos.
The good news is that both candidates and the program's current funders have made a commitment to sustaining OSP for at least the first year in the new mayor's administration. But this is an idea that can help lead Los Angeles into the future. Support from the new mayor's office, as well as foundations, should be sustained.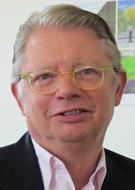 Fred Walti, Executive Director, LA Cleantech Incubator:
Cleantech innovation and the green economy are critically important to the United States in general and Los Angeles in particular. In order to seize this opportunity, the next mayor needs to:
1.        Provide the fiscal incentives and zoning tools necessary to make the Cleantech Corridor a reality.  
2.        Implement an "Early Adopter" program aimed at unlocking the City's purchasing power for early stage cleantech start-ups.
3.        Lead the effort to establish an Innovation Fund for early-stage cleantech companies, thus addressing a key LA shortfall—access to capital—and keeping companies here.
4.        Lead a local/state/federal collaborative to fund the innovation ecosystem necessary to build LA into a green economy powerhouse. Today, LA spends less than one-tenth the amount of other regions.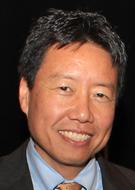 Kent Wong, Director, UCLA Labor Center:
Los Angeles is home to the nation's largest population of undocumented immigrant youth. Los Angeles immigrant students have taken the lead nationally in advocating for Deferred Action for Childhood Arrivals (DACA) in 2012 and for immigration reform now pending in Congress.
Yet many immigrant youth still don't know about their rights and fall through the cracks within our education system. Many drop out of school, frustrated by their bleak options for the future. Undocumented immigrant youth are still denied access to health care and human services. LA should take the lead to reach out to immigrant youth, encourage them to pursue their educational dreams, and develop outreach programs to facilitate their full integration within our society.

Aaron Paley, Executive Director, CicLAvia:
On April 21st, close to 180,000 Angelenos and visitors took part in CicLAvia – To the Sea, which closed 15 miles of streets to car traffic, opening them to pedestrians, cyclists, runners, skateboarders, and anyone wishing to experience Los Angeles in a new and refreshing way. The incredible turnout for this event is a strong testament to Angelenos' desire to live in a more connected, multi-modal city – one where active transportation is given as much priority, if not more, than the single-passenger vehicle.
The next mayor must harness this desire and use it to push forward policy and projects that help to create a more pedestrian, transit, and bicycle-friendly streetscape throughout our entire city, creating stronger connections between residents and individual neighborhoods.  
The future of Los Angeles lies in the next mayor's ability to focus in on the positive movement already in place and up the ante even more. Our next leader's legacy will be judged on how successful he or she is in making these critical changes.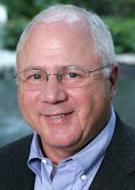 Tom Unterman, Founding Partner, Rustic Canyon Partners:
Our new mayor will be elected in an election with a distressingly low level of participation. The new mayor's first job is to make city government meaningful to the people of the city once again, particularly to those with few points of engagement. There is a productive starting point. This fall, thousands of Angelinos will have access to health care for the first time. Admittedly, this is not a "city program," but it is one of the most important things happening in our city and, directly or indirectly, it will impact the cost and quality of all the social services provided by the City. The new mayor should take the lead in bringing to bear all available public, non-profit, and business resources to assure that the maximum number of people is enrolled in the programs for which they are eligible. The mayor's leadership and success on this front will be a first step for creating engagement with thousands of Los Angeles residents and improving the overall health of our community.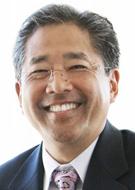 John Kobara, EVP & COO, California Community Foundation:
LA is home to more than 2400 foundations and some of the most generous philanthropists in the country. However, the lion's share of these dollars is granted outside of LA. We have needs here that rival every third world country. What if there was a Give LA campaign to attract and retain philanthropic dollars here? We need a visionary mayor who can galvanize the power of the innovative potential of LA's philanthropy. Philanthropic dollars used strategically can be a difference-maker not just in sustaining the status quo but in changing it. The new mayor has to bring philanthropy to the table. What if LA philanthropy and the non-profit sector were more aligned with government and business, focused on the greatest needs of our community?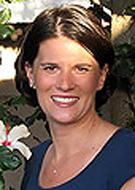 Alix Hobbs, Acting Executive Director, Heal the Bay:
A single storm can pour billions of gallons of polluted runoff directly into Santa Monica Bay. At the same time, a valuable local water supply is literally going down the drain. This paradigm must shift in order to clean up our local waterways and to ensure a sustainable local water supply.
LA's new mayor should work with the LADWP to set the City on a path towards a sustainable water future. This includes meeting more ambitious goals for stormwater capture and infiltration projects, as well other local sources of water, such as water recycling. The mayor should build from the Guiding Principles Resolution adopted by the LADWP in August 2012. Although this strategy will require an initial investment, it will pay dividends for LA for many years to come.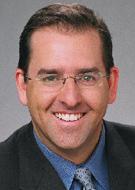 Jay Stark, Founding Principal, JH Stark Companies:
The next mayor should focus on broadening the definition of affordable housing beyond 100 percent affordable housing projects, which are primarily new construction. There is an increasingly aging and functionally obsolete housing stock in Los Angeles that is an excellent option to refresh as affordable housing for a much lower cost and for greater neighborhood benefits. In addition, there should be an emphasis on more mixed-income projects, which effectively allow developers and owners to designate affordable units within market-rate projects through the use of tax abatements, targeted subsidies, and financial incentives. If developers and owners are incentivized with market-based developer fees, then the development community will turn their attention to the rehabilitation of Los Angeles neighborhoods.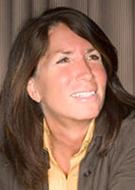 Bonnie Reiss, Global Director, USC Schwarzenegger Institute; former California Secretary of Education:
"It's the economy, stupid!" This famous slogan used in the Clinton for President campaign is as true now as it was then. Nothing is more important to California families then having a job and being able to pay the bills. Yet nothing is more important to the continued health and vitality of our economy then a strong public education system, pre-k through higher education. Nothing is more important to each Angelino achieving his or her dreams than a quality education. Los Angeles is the second largest school system in our nation, and it is near the bottom in educating our young people and is near the top in high school dropouts. This is a disgrace!
The next mayor will need to take a multi-pronged approach if there is any hope for success. He or she will need to support the courageous leadership of Superintendent Deasy; lobby Sacramento for education funding that goes to the classroom and benefits the students (the largest block of people serving in our State Assembly are from Los Angeles and they should be encouraged to make this a top priority issue); look at partnerships to support the worst performing schools like Mayor Villarogosa did; recruit and support great school board candidates like Mayor Riordan did; and use the bully pulpit to be a strong voice for the children, never giving up on any child.
As difficult as it might be for any mayor to improve our schools, few issues are more important to the well-being of our city and the dreams of our children.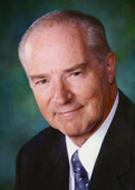 David Fleming, Of Counsel, Latham & Watkins:
It is no secret that the City of Los Angeles has some profound fiscal challenges, which must be overcome if it is to avoid future bankruptcy. Its pension plans are one of the major causes.
The President of the City Council, Herb Wesson, and LA Mayor Antonio Villaraigosa along with business leaders, including the Los Angeles Area Chamber of Commerce, have spearheaded the creation of a new private commission called LA 2020. It is comprised of business, labor, and community leaders. The commission is co-chaired by former US Secretary of Commerce Mickey Kantor and LA's former First Deputy Mayor Austin Beutner.  
The six-month mission of the commission is to meet with experts on municipal finance and governance and to come up with suggestions on how to address the City's fiscal future, grow the economy and jobs, and attract business investment. The commission's report is due out this coming fall.
There has never been a greater need for all parties to come together, roll up their sleeves, and tackle LA's fiscal and business attraction problems. They can be ignored no longer. It is doubtful any person or group has the entire answer to the City's fiscal mess. But the 2020 commission has a good chance of coming up with the answer.
We hope, after all the time and research we will be doing as a committee, that the new mayor will act on what we propose. These will, no doubt, be difficult solutions politically. Having labor leaders as part of our group should enhance the work product we put forth.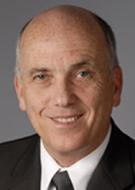 Jacob Lipa, President, Psomas; Chairman, LABC:
LADWP, the nation's largest municipal utility, is a tremendous source of knowledge and experience in the business of delivering and managing water and energy for the citizens of Los Angeles. Yet, the department, City politicians, City administrators, the private business sector, and our citizens seem to be involved in a constant struggle with each other over its administrative and political control. The new mayor should reengage the Department resources to support City goals in the most long-term and efficient way possible by partnering with the private sector. Setting high targets for energy savings, clean energy, self-reliance on clean water, job creation, and education at reasonable cost (not just the short-term cheapest cost) to our citizen should dominate the conversation between the new mayor and LADWP. All other political power plays are truly wasted energy.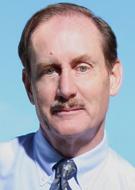 Rick Cole, Former City Manager, City of Ventura:
For too many residents and businesses, LA City Hall is remote and balkanized. There is no "Department of Livability" in Los Angeles government—nor should there be. What is missing is a commitment by ALL departments to making Los Angeles a livable city.  
A generation ago, Harvey Milk preached a vision of a "city of neighborhoods" for San Francisco. He was ahead of his time in seeing that a great city must first be a livable one. Stadiums, museums, and megaprojects attract hoopla, but citizens want streets and neighborhoods that are safe, clean, and attractive. While neither of the two candidates are eloquent visionaries, either could fill the big shoes left by Tom Bradley—but only if they inspire a divided and demoralized workforce to replace the "not my department" mindset with a passionate commitment to shared success and tangible results. The Mayor of Los Angeles must bring a single-minded focus to getting cops, traffic engineers, park crews, firefighters, planners, and administrators working across department lines to make Los Angeles "a city that works." It is not glamorous work, but it is the only way to restore trust. Voters care more about what they see when they walk out their door than whether they see the mayor starring in the national media.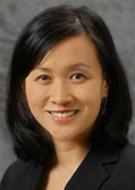 Bea Hsu, VP, Development, Related California:
Housing is where jobs go to sleep at night. It's central to the city's economy, community health, and environmental sustainability to have an adequate supply of housing linked to transit and job centers, at price points that are affordable to our workforce. We also need housing to end chronic homelessness—Los Angeles cannot be the world-class city we aspire to be until and unless we do. 
Our next mayor needs to elevate the discourse on housing. He should take leadership on land use and development policy to promote transit-oriented housing and smart growth. He should enlist the creativity of the private sector to develop practical market-driven strategies for production of affordable and workforce housing. He should fund and commit a dedicated source for the City's Housing Trust Fund to reach the low end of the income spectrum with safe, decent, affordable housing.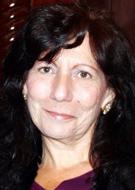 Julie Butcher, SEIU 721:
1.       Focus on delivering basic city services people need:  pave streets, fill potholes, expand park programs, celebrate libraries, trim trees.
2.       Hire 200 LAPD civilians to free up 2000 cops to do police work, not paperwork.
3.       Invest in LA's infrastructure, transit systems, bridges, asphalt plants, wastewater treatment facilities—borrow, bond, leverage to invest creatively, boldly—there are billions in investable pension funds—buy a sports team or two.
4.       Reject right-wing push to privatize and corporatize LA's public assets; make public-private partnerships work for both the public and the private; inspire worker and customer collaboration to improve and expand city services.
5.       Work with the LAUSD; don't try to run it.
6.       Don't give up on Los Angeles—or its workers.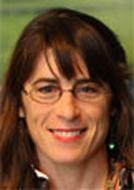 Esther Feldman, President, Community Conservation Solutions; Omar Brownson, Executive Director, Los Angeles River Revitalization Corporation; Joe Edmiston, Executive Director, Santa Monica Mountains Conservancy:
Why should making the LA River Greenway vision be on the next mayor's priority list of what to do? What steps must our Next Mayor take to make the LA River Greenway a reality?
Greenway 2020 is a continuous 51-mile corridor that will run along a restored LA River. When it's completed, Greenway 2020 will offer one of the longest recreational arteries in the country. It will connect 14 cities and numerous communities along the river, from Canoga Park to Long Beach.
Greenwa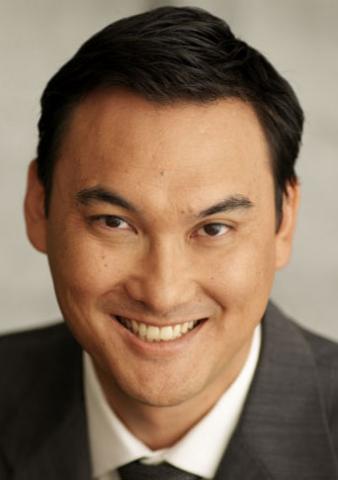 y 2020 is an ambitious vision that is an essential link to greening Los Angeles and creating easily accessible natural space that will link together the diverse communities of our city. Think of it as a linear Central Park—a grand public space that will redefine how we move through Los Angeles and neighboring cities. It's an asset that will connect people throughout Los Angeles, restore natural habitat in some of the most park-poor communities in the country, and leave an open space legacy for generations to come.
We can enhance the quality of life in a city hungry for green space to strengthen communities and to restore the LA River to a vibrant green corridor that people from throughout the country will want to visit.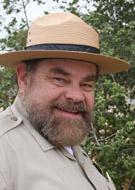 A priority for the next mayor is to commit resources to transform the LA River and to make the LA River Greenway vision a reality. The LA River should be a major policy focus, aligning the public behind Greenway 2020. It will require leadership to bring together the diverse communities of the LA River and to secure the many millions of dollars necessary. Greenway 2020 needs support at the highest level to raise its profile and get the project across the finish line.

Zev Yaroslavsky, Los Angeles County Board of Supervisors:
The next mayor will have many items on his/her punch list, but none more important than public transportation. Historic momentum has been created in the development of the region's transportation system. The next mayor must keep that momentum going and accelerate it.
In the last 20 years, Los Angeles has built more public transit infrastructure than at any time since World War II. These projects include:  the subway from downtown to the San Fernando Valley; the Gold Line to Pasadena and East Los Angeles; the Exposition Line to Culver City; the Orange Line from North Hollywood to Warner Center and Chatsworth; and the LA-Long Beach Blue Line. No metropolitan area in the history of the planet has seen so much transit infrastructure built in such a compressed period of time. 
The next mayor will need to focus like a laser beam on extending the Wilshire subway to West Los Angeles, the most congested part of this County; building the Crenshaw Light rail project to LAX; the extension of the Expo Line to Santa Monica; the extension of the Gold Line to the eastern San Gabriel Valley and Whittier; the development of a rail line connecting West LA to Van Nuys along the 405; and many others.  Bold and uncompromising leadership by the mayor, who controls 4 of the 13 votes on the MTA board, can ensure that much if not all of these projects are accomplished in the next 10 to 15 years.
The stakes for success are high. A functional regional transportation system saves the regional economy time and money. It improves the quality of life for millions of people, giving them an alternative to being captives of stifling freeway and surface street congestion, and restoring several hours a week to their lives. And, the acceleration of these transit projects has the significant collateral benefit of employing hundreds of thousands of construction and related workers, providing a real stimulus to our still wavering economy.
The next mayor should be as committed to finishing these projects as Mayor Villaraigosa has been to initiating them.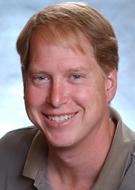 Mark Gold, Associate Director, UCLA Institute of the Environment and Sustainability
UCLA recently released Vision 2021 LA, a sustainable city plan for Los Angeles within the next 8 years under the new mayor. Our recommendations on water included: the need for long-term funding for a multi-benefit approach to stormwater pollution abatement that leads to compliance with clean water standards and increased local water supply and open space, and improved flood control. Funding should come from a parcel fee. Also, the DWP needs to follow the example of the Bureau of Sanitation and work with the new mayor and city council to approve a long term water rate increase that will ensure a rapid transition to greater city reliance on local water supplies: recycled water, stormwater capture, and increased maximum sustainable yields from local groundwater basins augmented by recharged stormwater and recycled water and producing through a pump-and-treat approach. This year, nearly two thirds of LA's water supply comes from water purchased from MWD—our ambitious goal for Los Angeles was to increase local water supplies from the current 12-15 percent to 32 percent and to decrease water consumption to 100 gallons per capita per day by 2021.
Henry Lozano & Jonathan Levey:
In this year's mayor's race, the elephant in the room is that the elephant isn't even in the room. While "Wendy" and "Eric" (the electorate, it seems, mostly will be those who know them on a first name basis) spend millions of dollars splitting hairs of difference in their resumes of public service, the vast majority responds to them in a manner reminiscent of the coach who chides a player's lackluster performance: "I can't tell if you're apathetic or indifferent?" the coach asks. "I don't know, coach, and I don't care!" the player replies.
By overwhelming proportions, voter turnout (21 percent in the primary and almost certainly low again in the runoff) speaks volumes about the campaign. Except voters do care. Across the southland, people care deeply about Los Angeles, and about leaving a great—or even greater—city for the next generation of Angelenos. There is a widespread desire for higher quality public education; for a greener city and healthier climate; for transportation infrastructure that allows for more mobility; for fiscal responsibility that honors obligations to public employees; and for an economy that fosters job growth and accommodates the population growth that Los Angeles is expected to experience for years to come. 
There may be "structural" reasons—off-year election cycle or a balance of power that favors the City Council over a mayoral executive, for example—but if early polling is any indication, the campaign messages thus far have unfortunately reinforced a downward spiral away from civic engagement.
Campaigns can too easily confuse "victory" with finishing "second to last." When the polls close (or sooner), the winner should use the same social media, communication strategies, and field operations to reach and engage those who didn't vote. Y si son inteligentes, lo harán simultáneamente en español.
If they don't, a city that thrives on big ideas will be left with a city government that, paradoxically, seems increasingly small.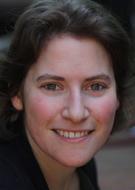 Ava Bromberg, President and CEO, Creative Urban Solutions, Inc.:
Los Angeles is full of vibrant neighborhoods with the capacity to nurture diverse commercial, cultural, and social experiences that make this city great. Here are my top three recommendation for the next mayor: 1) Make it easier for the small businesses and cultural organizations that are the lifeblood of LA's neighborhoods to thrive, and for new ones to open, by removing regulatory road blocks in Building and Safety and the entitlement process that are not a threat to health and safety, such as making it easy to have sidewalk dining. 2) Create opportunities for private enterprises to create public infrastructure, for example, by creating pocket parks and parklets by revocable permits (like Long Beach!). 3) Make sure that the best design ideas for the public realm being advanced by the Department of Planning influence public infrastructure investments, such as equipment purchases or street resurfacing done by DOT or Public Works.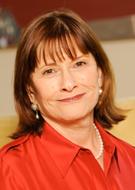 Nancy Berman, President, The Philip and Muriel Berman Foundation:
380 LA artists, arts professionals, and art funders attended the April 17 City Council meeting on ARTSDAY 2013 to publicly affirm that the arts are and must continue to be a vital part of the culture and the cultures of LA. The arts are the economic and social engines that make LA the creative capital of the world; and the arts in schools are important in developing the minds and enhancing the skills of our youth to contribute to society. While we have built world-class arts institutions with private and government support, it is now time to focus on supporting and strengthening arts engagement throughout the city. Every resident should have access to the arts in schools, in cultural centers, in parks, and in alternative spaces.
As Danielle Brezelli, ED of Arts for LA, wrote in the LA Times, there are three simple ways for the new mayor to enhance arts access: restore a full 1 percent of the transient occupancy tax to the DCA; place a moratorium on waiving the tax to encourage hotel construction; restoring full funding to DCA, which would result in about a $4-million increase in its grants budget for nonprofit arts organizations. Because those grants must be matched by private donations, in the end $8 million would be contributed to our communities.
On ARTSDAY, every councilmember present spoke passionately about the arts groups in their districts. The time is now for the new mayor to work with the LA City Council and the DCA under Olga Garay's unwavering and visionary leadership to sustain the City's upward momentum through robust arts support.