Cities across the globe face hotter futures as a result of greenhouse gas emissions and accompanying global warming. TPR recently met with Jonathan Parfrey, executive director of Climate Resolve, to discuss cool roofs—the focus of a City Hall-hosted, March 8 conference and an affordable, immediate solution to CO2 reduction, lower energy costs, and cooler, more livable metropolises. In the following interview, Parfrey shares the objectives of the conference while detailing cool roof roadblocks and implementation strategies gleaned after five years with LADWP.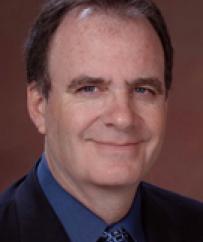 "A hotter city intensifies existing challenges for the people of Los Angeles. Hotter temperatures have serious heath implications, especially for our most vulnerable populations. The heat itself is a risk; and the hotter it gets, the more other problems, like smog, are exacerbated. Rising temperatures are adding about 250 megawatts of cooling load to the city, and peak electric demand for air conditioning is increasing as a result." -Jonathan Parfrey
Jonathan, we want to talk about cool roofs and the initiatives being undertaken, in great part, by Climate Resolve. Tell us about the conference coming up on March 8 and why you've chosen to spearhead a project to outfit existing low-income apartment buildings with cool roofs. What's the problem? What's the solution? Why the conference? 
Jonathan Parfrey: The problem is the urban heat island effect. We know Los Angeles is getting hotter because of climate change. In fact a recent UCLA study commissioned by the Mayor of Los Angeles found that LA's temperatures will likely increase by four to five degrees (Farhenheit) by mid-century as a result of climate change. But what many people may not yet realize is that Los Angeles is hot simply because it's a modern city; it's warming up as a result of urbanization and this is in addition to the changes we are expecting from greenhouse gases and climate change. Simply put, streets, parking lots, playgrounds and rooftops made of asphalt and other dark colored materials make the city hotter because they absorb instead of reflect the suns infrared energy.
A hotter city intensifies existing challenges for the people of Los Angeles. Hotter temperatures have serious heath implications, especially for our most vulnerable populations. The heat itself is a risk; and the hotter it gets, the more other problems, like smog, are exacerbated. Rising temperatures are adding about 250 megawatts of cooling load to the city, and peak electric demand for air conditioning is increasing as a result. More air conditioners drawing more energy means more greenhouse gases are being released, creating an extremely unfortunate further driver of climate change. But, here in LA we are also very fortunate to have a cost-effective proven solution that works particularly well in our climate and will help cool us down while avoiding releasing more greenhouse gases. That solution is cool roofs.
What's amazing about cool roofs is that not only do they it make living quarters more comfortable, not only is the return on investment incredibly short with low barriers to implementation, they also reduce the amount of greenhouse gases necessary to produce the refrigeration and air conditioning. You can create those savings in reduction of greenhouse gases that will try to limit the problem going forward.
Climate Resolve is embracing the Hot City Cool Roofs campaign because it dovetails precisely with our vision for addressing climate challenges. We understand that when the subject of climate change appears on the evening news, Americans respond with a variety of emotions. Chief among them are fear, denial, and dread. Undergirding all these feelings however is the baser emotion of helplessness. Climate Resolve wants to offer a new way forward – one that inspires and empowers the public to take real attainable action and turn a vague sense of dread into something specific and productive, turning the climate crisis into an opportunity that can make our cities work better. Cool Roofs is one of those simple effective investments by which our cities can adapt to a changing environment and at the same time curtail our contributions to the problem. With this conference, we want to help Los Angeles take positive, meaningful actions to address the challenge.
We'll delve into the science of these in a second, but let's stay on the conference first. Who are you pulling together? Who do you want to attend? What's the outcome you're looking forward to?
Cool roofs are vital to sustaining and improving the quality of life in Los Angeles throughout the next century. Recognizing this, Mayor Antonio Villaraigosa, and a collaborative of municipalities called LARC are coming together, each playing a key role in this conference. We're partnering with LARC (Los Angeles Regional Collaborative for Climate Action and Sustainability) to host the conference. LARC is a collaborative of municipalities in Los Angeles County that coordinates on climate change, including the City of Los Angeles, LA County, Long Beach, Santa Monica, Metro, South Bay COG and a host of other LA-area governments.
At the event, hosted by City Hall, Mayor Antonio Villaraigosa will provide a keynote address, followed by national experts on cool roof technology, practitioners with real-world experience implementing cool roofs. Given the broad interest and excellent lineup of speakers, we expect over 150 people from local government, academia, architects, and builders to participate in this free event.
Our goal is not just to inform but also get people excited about this shovel-ready solution for keeping Los Angeles cool. We believe this conference can help Los Angeles shape a shared vision and clear pathway to cool roofs across the city. Our specific objectives for the conference are to:
Explain why cool roofs are a smart solution to a hotter LA
Share information about policies and incentives that will propel adoption of cool roofs
Exchange information on real world experience and practicality of cool roof implementation
And the outcome?
The outcome is implementation of new cool roof policies in the Los Angeles area. The good news is that in Los Angeles proper, the Los Angeles Department of Water and Power currently offers an incentive for buildings to convert to cool roofs. We understand that LADWP may choose to expand the program to include more roofs. That's the carrot. The stick is that the State of California Energy Commission has promulgated regulations, specifically Title 24, on energy building efficiency, which say that if there is a retrofit of a large building, there has to be a cool roof on that building. The new Cal Green regulations will come into effect in January 2014 and expand cool roof provisions. On March 8, we will have the executive director of the CEC talking about these new regulations.
Well that's the stick, but when you say residential and other small buildings going forward, could you elaborate? What do current owners of buildings and homes have to do?
To obtain the LADWP incentive, building owners should go to the utility website to obtain the information. It's a relatively simple process. 
Well, we've stayed in this question and answer on the stick. But what are the incentives for the public—residential, commercial, industrial—to do this?
There are clear economic benefits of a cool roof. The actual cost of the materials is quite low. In some cases it can be as simple as applying paint on a rooftop so that the infrared energy gets reflected off into the atmosphere rather than absorbed by the building. That very simple act can result in reduced energy costs for the building owner or apartment dweller. They will see benefits because their electricity bill will be lower. Their refrigerators won't have to labor as much to keep milk cool; their air-conditioning will not cost as much.
We're talking money back in the pockets of consumers, which will be cycled back into local economies.
I also think communities care about their most vulnerable members and will be excited to learn that cool roofs can help ensure people have cool places to go if they don't themselves have air conditioning, like a school campus, library, or community center that is open to everyone during peak cooling hours and is guaranteed to be cool. Public buildings retrofitted with cool roofs will enable cities to ensure care for these citizens, a certainty made possible in part by avoiding higher costs of cooling public facilities without cool roofs.
Jonathan, we haven't mentioned in this interview yet that you also serve as a commissioner of the LADWP, so you've been to many community meetings. If you were to propose this in front of a homeowner's group in El Sereno, Northridge, San Pedro, Whittier, what do you think the reactions would be?
Well, I wouldn't propose it in San Pedro, because they're not really going to get the full benefit, because those areas are pretty much protected by extreme heat by…
So these regulations are going to be spot regulations?
The State does recognize that California is composed of varying climate zones, which moves us away from a one-size-fits-all approach.
How do you think the reaction would be if it was a broader base?
I'd like to see a rotating loan fund available for LA-area homeowners and apartment owners to be able to convert their rooftops to a highly reflective roof at no up-front cost. And then with the savings that they have accrued over reduced energy bills, they can repay into that fund. I think that's going to be the best policy going forward.
Is that a Jonathan Parfrey proposal? Or is that part of the State/local-level policy now in place?
Hey, one can dream. I'm candidly smitten by the idea of a rotating fund that would help LA prepare for climate change. But, candidly, it's not necessary. The payback is quick.
A year ago, at VerdeXchange, Ken Lewis, who's with AC Martin and a commissioner in Burbank, spoke about the Lawrence Berkeley National Laboratory results which reflect the study the City of LA did in terms of higher and higher temperatures and the impact of cooler streets and cooler roofs. Why has it taken us so long to get onto this energy efficiency agenda, given how much talk there's been on climate change for almost a decade?
Today we have good data. The study that the mayor commissioned from UCLA is one of the most robust climate studies that's ever been performed in the world. It goes down from a global climate model, and it's downscaled to a two-kilometer resolution. This study provides data for city planners to actually look at the city in the midcentury and to predict what the temperature impacts would be. So this study actually has different predictions from the San Fernando Valley, to Woodland Hills, to Valley Center, to Studio City, to Sylmar. When we're able to identify where the greatest impacts are projected to be, that's where we can really focus our efforts to try to put policies in place, to convert buildings to have cool rooftops. We finally have the science we need (the best science available) to inform the best policy prescriptions.
In the absence of the proposals you've surfaced here in this discussion, and that will be raised here at the March 8 conference, if you were to go to any of the communities in the Valley, what would be the reaction today, given the state of local policies, to the proposal of cool roofs?
I think they would be looking for some assistance with initial capital costs. I think that that would be something that the City would have to think about in terms of creating a revolving fund to help convert to these cooler rooftops. And, then, candidly, we want to go beyond cooler rooftops to cool playgrounds. It's ridiculous that school starts at LAUSD in August and we send our kids out onto this asphalt where it's 170 degrees.
That conversation is literally fifteen years old, and it's still the case. So I guess I'm curious, because you've been conscious of this for some time, where the roadblocks are to rolling this out and aligning policy?
There are no laws or inducements to convert hot asphalt playgrounds into something better. And regarding Title 24 and cool roofs, enforcement has been spotty. 
But what are the roadblocks to having enforcement be effective?
The new leadership at Building and Safety are doing a great job. We can expect better educated inspectors that will know the regs and enforce them.
I appreciate the answer, but, in truth, you're talking about enforcement. The City has been weakened because of the fiscal crisis—its personnel, its experience, and its capacity to do all that you say. So, again, I want to come back to the practicalities in 2013-15, of having a program that's as successful as you promise it will be.
Again, better-educated building inspectors will provide better enforcement, but we can't simply rely on that, that's why we want to have these incentives more popularized. Currently, nobody in the city knows that LADWP provides incentives for buildings to convert to cool roofs. We need to get the word out. That's another reason why we're hosting the conference on March 8, to promote these existing incentives.
People are concerned about climate change. A cool roof is something they can do right now, today, that will benefit their lives almost immediately—something that makes them part of the answer.
Last, we want to provide an opportunity for people to understand what the technology is, to understand the barriers, and to move together as a city on new policies to implement them. It would premature for me to forecast what those new policy initiatives would be, but it's something that needs to happen. 
We're going to have a new mayor by July 2013. What do you expect the new mayor to prioritize in this area given the fiscal constraints, the roadblocks that have prevented progress on this in the past. And there will be seven new and/or re-elected council people. What do you expect to be their agenda in the first year of their 2013- 2014 term?
The next Mayor of Los Angeles will have major environmental matters before her or him.
Let's take two – water and power.
On energy, the Los Angeles Department of Water and Power is obligated by California law to deliver one third of the city's electricity with renewable power by the year 2020. The state also mandates that LA curtail using seawater to cool its coastal power plants by 2029. State law also sets deadlines for LA to get off coal. And the state also demands that LA reduce its energy use by at least 10 percent via new energy efficiency and conservation measures by 2020.
One of these energy initiatives alone would be a major deal. The next mayor and city council will need to accomplish all of these mandates simultaneously. Therefore, he or she will need to be a great manager, overseeing LADWP, and helping the city reach a greener future as inexpensively as possible. After all, we don't want ratepayer backlash over high costs.
On water, Los Angeles has big plans—going from 10 percent of water supplied today from local sources to 37 percent by 2035. Although local water is less expensive than imported, the upfront capital costs for this major transition will be enormous. In addition, climate change and other factors will impact how water gets imported into the city. The city will need to find aquifers to store and maintain water in wet years, and draw on those supplies in dry years.
The next mayor and council will need to go to the public to sell the need for these initiatives—even though most of these are state mandates. And it'll take rate increases to fund these mega-projects. That's why it'd help if the mayor was seen as a trusted fiscal steward.