TPR is pleased to share the following remarks by former Santa Monica Mayor and Move LA founder Denny Zane at Making the Most of MAP-21 in Los Angeles, in which he recasts disappointment with the failure of Measure J to pass last November as a call for more creative and collaborative thinking among transit advocates. Zane's own suggestions include population-specific promotion of transit ridership and construction acceleration via a combination of federal loans and local investments.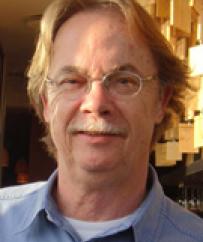 "Even though Measure J lost, it was pretty damn good. It would have been a whole lot better if J had passed, but it gave us the opportunity to think of future efforts that could be more important than Measure J." -Denny Zane
Denny Zane: What I want to contribute to this discussion of how best to fund transportation infrastructure is the attitude that not everything has yet been thought about, and therefore we should continue to be creative in thinking of solutions to our transportation problems. 
There's been some good news lately. I'm not talking about the November elections. That was generally good news; all things considered, even though Measure J lost, it was pretty damn good. It would have been a whole lot better if J had passed, but it gave us the opportunity to think of future efforts that could be more important than Measure J. 
I want to spend some time talking about that, but there's other good news. In fact, in the LA Times today there was good news—transit ridership in our region and nation has been rising over the last decade, more so in LA of late. Now that's not bad for a nation in the heart of recession, but as people are going back to work, they're using more transit than they were before. 
In Los Angeles County, from last October to this October, our own transit use is up 9 percent—that's a pretty good jump. Rail transit it up by 23 percent. Of course you had some openings—the Expo opened in that time—but the bus system is also up by 5 percent. I was especially piqued when, out in Riverside County, they had 27 percent increase in ridership. One of the reasons that caught my attention was because some programs in Riverside County have a parallel here in Los Angeles County as well, and that involves college students. Part of the message here is for us to think creatively about how our system is going to market itself to special populations. 
About five years ago, Santa Monica's Big Blue Bus and Santa Monica College developed an innovative program whereby college students voted to increase their fee by $14 dollars a semester. That granted them, using their student pass, free access to the Big Blue Bus lines at any time, not just to and from school. Overall, the transit use at Santa Monica College went up dramatically, and the student population became a very large portion of the Big Blue Bus ridership. So Riverside County and San Bernadino County took that same program and expanded it to include the county transportation agency, transit agencies in both San Bernadino and Riverside, and six colleges. Today in San Bernadino and Riverside, students who register pay about $7 per semester to ride all of the transit systems (except maybe Metrolink), and that's one of the explanations for why the Riverside County transit ridership is way up. And that's good news. It gives us ideas of how we can move our young adult population towards transit.
About 100,000 new Angelinos are attending community college every year, and we'll have many more new students over the next decade, about one million or more, in a county whose population is about 10 million. That's an enormous portion of our adult population that we can familiarize with transit with some creative thinking. And I think that some of that creative thinking is what we need to bring back to the table as we take a new look at MAP-21. 
One of the good things that happened in this election, of course, was the realization that the strategy of doing a two-year bill for the transit authorization actually might have paid off here. You know the big risk—do you do a two-year bill or a six-year bill? The bet was that by doing a two-year bill, things would be better by November 4. It would provide a more fully flushed-out effort to modernize the federal program. I think that's a bet that actually has a chance to succeed. 
As most of you know, we didn't have a lot of big change in transit funding on the federal level in MAP-21. That's the good news. As you may recall, the House tried to eliminate transit from the bill altogether, to make it simply an annual appropriation, which would have been disastrous to transit across the country. So we counted our lucky stars to have as little change as possible. But we got the TIFIA program in the new deal. 
TIFIA, as you may know if you follow this closely, was a part of what we from Los Angeles advocated in the 30/10 Initiative—a strategy to take the thirty-year transit program that voters approved in Measure R and figure out a financing strategy to build it in 10. This strategy focused on borrowing money at low interest to accelerate the construction projects, completing them in ten years. That's exactly the approach that underlay Measure J. 
That 30/10 Initiative had two parts. One was the TIFIA part, which is a direct government-to-government loan program. That's the one we won—I'll talk about that in a minute. The other part was called QTIBS, Qualified Transportation Improvement Bonds. But we didn't win those, and I'll talk about that in a moment. 
The TIFIA program was a huge opportunity. If you take one billion dollars and made it available as a grant, you could give, let's say, the equivalent of a $1 billion dollar grant to one city for a project. If you take that same $1 billion and use it to capitalize a loan program, you can give ten low-interest loans of $1 billion to ten communities. Now, each of those communities would rather have a grant, no doubt about that. But from the federal government's point of view, and from our point of view, the notion that a federal loan program is able to mobilize ten cities for every one that a grant program could, that's a pretty stirring opportunity. I think that is a programmatic objective that the federal government created with TIFIA. If they were to match it with QTIBs to complete the financing envisioned in the 30/10 Initiative, just think what kind of additional incentive that might create for multiple communities around our nation! 
If you look at the aggregate level of transportation or infrastructure capital available in local counties and communities across the nation, it no doubt dwarfs the aggregate level of money the federal government is able to invest. You want to focus your agenda on mobilizing local government investment, because that's where the real money is, and that's where the voters are really more willing. Having the federal government create a financing strategy that can spread the opportunity out could be an extraordinarily powerful thing, not as an alternative, but as a compliment to a grant program. We think the fact that it's a two-year bill, the fact that the president now is talking infrastructure again, the fact that the TIFIA program was valued well—these might recreate the opportunity for Qualified Transit Improvement Bonds and thereby complete the Measure J objective. I think that's a really big opportunity that will be on the table in the next two years as a transportation bill. 
We heard earlier about a VMT (vehicle miles traveled) fee as an alternative to a gas tax. Gas tax revenues are decreasing because cars burn fuel more efficiently, and we need to replace the tax with something with a predictable and increasing revenue base. The VMT fee is usually the suggested option. Unfortunately, there's a lot of political resistance to it, partly because it's unfamiliar, partly because it's often described as involving new technologies that would measure how much you are driving. These items receive a lot of public resistance. 
I suggest that perhaps there is a simpler proposition than that. I was piqued by the maneuver that California made during Schwarzenegger's tenure when we swapped out the sales tax for an excise tax. Remember that? We used to have a sales tax on gasoline, but that was subject to a Proposition 42 limitation on how it could be spent. The governor and the legislature took advantage of a rule that allowed them to swap an excise tax for the sales tax as long as the revenue remained neutral. 
Now, to those of us driving, it still looked like a tax on the pump. But it meant a lot in the budget. Why couldn't a similar swap be done on a federal level? If it were done in a way that was initially revenue neutral, you'd use the same kind of collection mechanism you have today, and the whole debate around transponders and what-not would go away. 
With gas prices rising in the long term, the issue of the gas tax leaving behind revenue would be addressed because you'd have that inclining revenue that will rise as gas prices increase. Frankly, that means we're taking a bigger chunk of the oil companies' profits and putting it to public use than a VMT tax would ever envision. I'd like to have that suggestion be on the table. 
We lost Measure J by 16,000 votes. It received 66.11 percent of the vote in Los Angeles County. If you look at a map, that really means that Howard Jarvis' strategy worked, and the affluent communities in the region is where the vote declined—in South Bay, West Valley, in San Marino, in La Canada-Flintridge, and in Glendora. The urban environment held strong. The City of Los Angeles supported Measure J with about 72 percent of the vote. If you took out Mitch Englander's West Valley District, it had over 73 percent of the vote. So the urban environment was ready for it, but the suburban environments were not. I sort of think that's exactly what Howard Jarvis had in mind back in 1978. 
Howard Jarvis was the author of Proposition 13 in 1978, when Californians imposed upon themselves, probably not knowing it, a two-thirds vote for tax increases. We are now at the moment in time when the demographics and the politics cross, and we can remedy that. The "losing" votes on transportation tax measures in Alameda County and Los Angeles County are the poster children for that. The schools did it back in 2000 with Prop 39—it received 53 percent of the vote, and they are passing far more school bonds since then than they ever have. Half the school bonds since 2008 would have failed if it had not been for 55 percent. 
So this is a transportation opportunity now before us. We conducted polls on reducing the voter threshold to 55% in the six counties of the Southern California Region, and the "yes" was 64 percent. Voters said, "Yeah, we like that." 
We even had a bill in the legislature last year by Asssemblyman Henry Perea from Fresno, sponsored by the Kern County Council of Governments, calling for a constitutional amendment to lower the voter threshold. When we discussed the Perea bill with Mobility 21, which you may know is a coalition of chambers of commerce and transportation commissions in Southern California, they endorsed it. So the worm has turned here where Republican areas of the State of California and major business community interests are beginning to say, "Yes, we think two-thirds is excessive as well." And our voters in the six-county region say, "Yes, let's change that." This is a transformative opportunity for us, for transportation, and it could be transformative for education and municipalities as well.
I'm especially excited at the prospect of winning the QTIBS, which together with TIFIA, will make our 30-10 Plan work as well as reducing the voting threshold to 55 percent. 
Now, if we think Measure R and the 30/10 Initiative are magic—and they are—it would have been an enormous environmental and economic development shot in the arm, an acceleration of our future towards a sustainable future. But imagine creating a strategy that could do that for every urban environment in the State of California, for every urban environment in the United States!
Perhaps not every community has the opportunity for voter-approved revenues. But you don't need voter-approved revenues for these federal loan programs—you just need to be able to commit the revenues that you have in place or create revenues that you can commit. 
Let's not just think about our specific areas of work—TOD, bicycles, pedestrians, transit, etc. Instead, let's think about how we unite to reform the financing and funding strategies we have before us, because the opportunities that we now have are extraordinary. We are the leadership—the people in this room, in this county—we are the leadership that's making this thing happen, and we need to bear up to that responsibility because it's a big one!