Anita Landecker is the CEO of ExED and the former Western Operations Director for the Local Initiatives Support Corporation (LlSC). On November 1st, LA LISC celebrated its 25th anniversary with Landecker, the group's first Executive Director, as a keynote speaker. TPR is pleased to present Landecker's keynote address in honor of her efforts to bolster housing non-profits across LA. Landecker reflects on the structural changes that have occured in the housing world over the past 25 years, noting how low-income housing tax credits and state and federal support have revolutionized approaches to the buisness.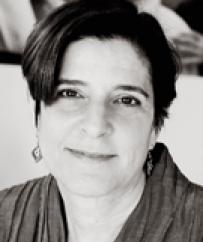 "The folks from New York had a hard time understanding Los Angeles. It is difficult to show neighborhood change, but by helping start and grow organizations like Concerned Citizens of South Central LA, Esperanza Community Housing Corporation, West Hollywood CHC, Venice CHC, and ELACC (East LA Community Corporation), we were able to support work that fit our neighborhoods." -Anita Landecker
Twenty six years ago, literally from today, Paul Grogan, who had just become head of LISC (Local Initiatives Support Corporation) asked, me to consider heading up LISC in California—a two person office then. At the time I was the Executive Director of the LA Community Design Center, now called Abode Communities.
You might ask, "Why does she remember the date?"  Well, 26 years ago from yesterday, Halloween, I got together with my beloved husband, Gary Squier. Gary and I were in Oakland for the first west-coast conference on the Low Income Housing Tax Credit, which was part of a tax bill passed in 1986.   
After learning about this scintillating tax credit—love blossomed.   
I loved my job, and told Paul Grogan, "No."  A month later, I called him back and said I was interested, and he was very frustrated with me because he had just hired a search firm.  After many interviews, I was offered the job by Michael Rubinger who was number two at LISC at the time.  Paul was always irritated that I made LISC pay a head-hunter fee.   
LISC couldn't believe that I didn't want to move to San Francisco and that I insisted on having the office in LA. The LA office sublet space from the Central City Association and was in the Pacific Mutual building on 6th and Olive.     
I started in early 1987 and became involved in three key activities within the first year.  First, I received a call from the Center for Law in the Public Interest, who had fought for a replacement housing fund when 4000 homes were taken out to build the Century Freeway.  My first work at LISC was being an advocate and helping to start Century Housing.   
Early on at LISC I spoke at a conference for advocates for the homeless, and during the question and answer session, someone asked how our organizations can build affordable housing.  Off the top of my head, I said the maybe we should put together a training program for non-profit organizations on building housing.   
I got an immediate call from the Program Officer at the Irvine Foundation who said, "If you are serious about the training program we will be the lead funder."  We put together a training program on housing development for non-profit organizations. As part of the training, everyone had to be developing a project.  We had about 15 groups represented in the first class of trainees, and most built housing.     
They included people like Neelura Bell, who was with Vermont-Slauson, and Denise Fairchild, with Drew, Jackie Dupont Walker from Ward EDC, and folks from SRO, Mental Health Association.  It was the beginning of creating a cadre of people committed to affordable housing development.  The training program continued for ten years after it started and trained hundreds of people throughout California.  When I look back on all my work, the training program was the best thing I ever did.  It built capacity for years to come.   
The third thing that we did was jump on the opportunity of the Low Income Housing Tax Credit.  LISC had formed the National Equity Fund, based on a model that Andy Ditton had pioneered in Chicago called the Chicago Equity Fund. In Los Angeles, we raised the first $1 million for NEF (National Equity Fund), from ARCO.  I remember calling Paul Grogan from a pay phone at LAX to give him the good news—can you imagine calling from pay phones because there were no cell phones!   
Our first investment was in the Genesis hotel.   
All Saints Church in Pasadena and Leo Baeck Temple in Brentwood wanted to do a joint project to help people on Skid Row.  Alice Callaghan, who was  associated with All Saints, encouraged the two to form the church/temple housing corporation and to buy Skid Row hotels.     
The Skid Row Housing Trust evolved from the partnership of the church and synagogue, with Alice Callaghan's passionate leadership.  Gary helped Alice purchase the Genesis.   
Denise Fairchild joined LISC as the LA Program Director, and soon we had a Bay Area office.  We added a San Diego office, and then I helped start a Phoenix, Seattle and Las Vegas office over time.    
We created the California Equity Fund when the state passed its own tax credit.  We had a wonderful person who ran the California Equity Fund, named Howard Gong.  Some of you may have heard of the consulting firm Devine and Gong.  Sadly, Howard died of cancer way too young.  He was very important to success of NEF and CEF (California Equity Fund).   
LISC and CEF, as we called it then, grew over the 12 years that I was there from two people to 60 across the West, by the time that I left.  Nationally it grew from 24 people to 600.     
We got the opportunity to define what community development looked like in the West.  The folks from New York had a hard time understanding Los Angeles.  It is difficult to show neighborhood change, but by helping start and grow organizations like Concerned Citizens of South Central LA, Esperanza Community Housing Corporation, West Hollywood CHC, Venice CHC, and ELACC (East LA Community Corporation), we were able to support work that fit our neighborhoods.   
LISC was literally at the table when these organizations were formed.  Paul Grogan and I sat at Juanita Tate's kitchen table to learn about her plans that ultimately became Concerned Citizens.    
Manuel Bernal, who worked at CEF, came into my office one day and asked how to start a community development corporation and shared the plans that ultimately became ELACC.  We helped create the organizational documents.   
LISC truly served as a catalyst for creating community based organizations that initiated neighborhood-serving development and financed thousands of affordable housing units.   
And don' think holistic community development or targeted neighborhoods  are new.  LISC had always been about building thriving communities, with grocery stores, child care, health care clinics, and good schools, in addition to affordable housing. In the last couple of years that I was at LISC overseeing the Phoenix office, I learned about charter schools, as that program was lending to them.  That launched me into the next phase…but it all came from what I learned at LISC.   
LISC is truly an amazing organization.  I had the opportunity to work with talented and committed people who knew how to have a lot of fun.  I have lasting friendships with colleagues from LISC.   
The model of local and national partnership and learning from other communities is important.  The connection of equity through the Low-Income Housing Tax Credit and the New Markets Tax Credit Program to grassroots community development is unique and powerful.   
Mariano, Claudia, Todd—(sorry Todd was a baby when he came to CEF)—I know that you will continue the terrific work of LISC and NEF.   
It is an honor to celebrate 25 years with you.  So much good work and so much more to do.  Thank you.