Steve Glenn is the founder and CEO of LivingHomes LLC, a company that develops prefabricated, environmentally sustainable homes with an emphasis on modern design and moderate pricing. Tom Riley recently purchased LivingHome's new, C6 model, the first LEED Platinum certified, pre-fab home described as "revolutionary" by its creators. In this dual interview by TPR, Glenn and Riley discuss the C6's design, modular installment, key features, and market niche. Of note: while the purchase and installation is relatively simple, the City of Los Angeles' permitting process is anything but revolutionary.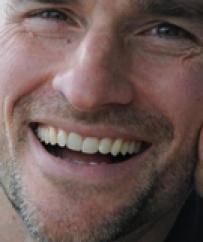 "We know what goes into these homes, and the energy performance of the C6 home is 51 percent more energy efficient than Title 24, which is a number we'd never seen before. The water features, the materials that are recycled or reclaimed, the steps we take to create healthy indoor air-quality, all reflect a program that is among the most comprehensive we've done at any price level." -Steve Glenn, Founder and CEO, LivingHomes
David Abel: Steve, let me begin with you. LivingHomes has been in the process of perfecting prefabricated homes now for a while, but you have a new product, the C6, which you describe as, "a revolutionary, pre-fab home that combines clean, modern design with LEED Platinum-level environmental program and cradle-to-grave-inspired materials." You thought about those words—what do they mean?
Steve Glenn: Well, for us this home is watershed. It's always been our goal to try to make great design and an extremely comprehensive environmental program accessible from a cost standpoint. We're a small company, and we knew that it would take some time for us to get this right. So we started at the higher end, frankly, to give ourselves a little breathing-room as we learned more about doing all this efficiently. And, by the way, we got hit with the worst real estate downturn in US history, which we of course did not plan or design, but we certainly were a victim of it. 
It took longer for us to get to a point where we had enough experience and the market was right for us to be able to introduce a home that really offers the kind of great design we do, our most comprehensive environmental program, at what is, by far, our best cost. The C6 is nearly half as much as the homes we've been doing. So that's important for us. This is the first LivingHome that really represents the ideal that we set out to achieve when we started the company.
David Abel: Tom, you were a client, and you searched for alternatives for your parcel in LA. You chose Livinghomes. Why?  
Tom Riley: My wife and I, we've always loved modern architecture, but the price-point for modern architecture is extremely high. To get a home designed by Ray Kappe, who's one of the principle architects at LivingHomes, would cost 100-fold more than we are willing or able to pay. Steve and I were in graduate school together in the Coro Foundation and have known each other since the late 80s. Steve had told me about this new home they were thinking about, and it hadn't even been fully designed yet. There was a concept, they were flushing out the floor plan, and he asked if that would be something that my wife and I would be interested in. Since we had recently blown our house up for the movie Live Free or Die Hard, the last Bruce Willis movie in the Die Hard Series, we were in need of a home on our lot in Van Nuys. 
I had seen the LivingHomes that Steve had done previously, the higher-end ones, and loved the finished product—the fixtures, the bright openness, the indoor-outdoor feel, and what he was putting together was a smaller and more affordable version of that, but with the same kinds of features. Not having to turn a light on in my home during the daytime was important to me—I always hated walking down hallways in homes and having to put lights on during the daytime. So they designed a home now, which is beautiful. It has high ceilings—they're nine feet or more. It just feels good, looks good, is modern, and was at a price that has put it in reach of middle to upper-middle class folks that really enjoy that kind of architecture. 
David Abel: Steve, what's included in your new C6 home? Give me the configuration and some of the features.
Steve Glenn: Well, there are actually three different C6s. In terms of size, it ranges from two bedrooms and one bath to three bedrooms and two baths. The prices range from $139,000 to $179,000, depending upon the size. The sizes range from 950-1,232 square feet, which is what Tom and Forbes have. It includes all finished fixtures, appliances, washer, dryer, and it's move-in ready. One of the reasons why we use a word like 'revolutionary'—and we try not to get into hyperbole—we think it is the first production home designed to a c environmental program.
Now, you can't actually get certified through LEED until you're on a specific property, and, indeed, the property and what you do with it from a landscape perspective impacts your point. So one can never say this is a LEED Platinum home absent land. However, we built the first LEED Platinum home in the nation, which was our first home in Santa Monica, and we've had 12 homes certified platinum. That's more than almost any other design firm in the country. 
We know what goes into these homes, and the energy performance of the C6 home is 51 percent more energy efficient than Title 24, which is a number we'd never seen before. The water features, the materials that are recycled or reclaimed, the steps we take to create healthy indoor air-quality, all reflect a program that is among the most comprehensive we've done at any price level. 
David Abel: Tom, talk about how you sited the C6 on your property and what else is on your property to compliment it. 
Tom Riley: Well, my wife Forbes and I have built homes in the past. We've built commercial properties and residential, and this was by far the most pleasant experience of building a home I've ever experienced. I mean, it came turn-key ready. When Steve says all the finishes, appliance, are included, they didn't skimp on anything. It had beautiful finishes—granite countertops, stainless steal appliances, beautiful tile. We had to do nothing. The only question he asked us was whether we wanted dark or light cabinets. I would do this again and again if I were putting homes up because it's incredible how easy that was. 
Our property was a little unique. It's a big, valley property in a middle-class to upper-middle-class neighborhood. It's the kind of neighborhood where everybody knows each other, with more traditional, valley-type homes and flat lots. We already had some existing structures on there—a garage that we turned into a gym, a rec-room, and we had built a beautiful, modern, two-story pool house that we use as an office and as a multi-use space. So we added an additional garage to replace the one that became a gym, and that was built along with the installation of the LivingHome. 
We placed the LivingHome 20 feet closer to the street because setbacks had changed. We used to have these great big front yards that didn't make a lot of sense. So the City some time ago changed those setbacks in our neighborhood, and we were able to put the home 20 feet closer to the street, which still put us at a 40-foot setback from the street but gave us this tremendous back yard. The house has a real indoor-outdoor feel to it. There's a big, beautiful patio at the front of the house when you walk in, and we're carrying that patio through to the back, so you step out and you go down to the pool area and the backyard. It's a real entertainers kind of property. 
David Abel: Steve, is this music to your ears? Is this the kind of client you've always wanted? 
Steve Glenn: I think we have a lot of happy clients, and you'd find other folks who would tell you they've had a great experience working with us, too, I think. We're psyched that Tom is our first client for the C6, and he's got a property that's a great showcase for us. It's also our first home in the Valley. 
This is the busiest summer we've ever had, so in addition to Tom's we installed two other LivingHomes in Santa Monica. We're starting to build a nice, little community in the LA area. 
David Abel: Tom, what was it like after having made the decision to go with LivingHomes? You had your parcel ready, and now you have to get it approved and sighted on the property. What's it been like working with the City?
Tom Riley: I love the City of Los Angeles, but it has some tremendous challenges. Particularly, coming off this huge recession, I found the City to be extremely difficult in moving our process forward. It was almost like they were not on board to fuel growth or get people back to work in Los Angeles. It was one impediment after the other, starting with over-engineering the soils report, in my opinion, and making us excavate four feet down on a flat lot for the entire foundation of the garage and house. I spent over $8000 dollars on soils reports and compaction studies. And then we had to grade that back in and spent several thousand dollars in permits with the City of LA, just for them to review grading reports. Again, this is a flat lot that had a home on it from 1949 that never had any problems with earthquakes.
There are a couple specific instances that captured what I think is wrong in the Building and Safety Department of Los Angeles. The first: I showed up at about 4:10 in the afternoon to the Van Nuys' Building and Safety with a check for $10,000 to pay for permits. Because they were back-logged, it was getting down to 4:30, and they close at 4:30. One of the people said, "You might have to come back tomorrow to pay." And I said, "Hold on a minute. I'm here to give you $10,000 and you're telling me you can't stay for 5 minutes longer?" And a person comes over and says, "Well you should have gotten here earlier." I said, "You know what? That's what's wrong with the City! If I was at IKEA buying a bed and it was 9 and they were going to close, they would see the transaction out and help me put it in my car because they know what customer service is about." So when I said to the guy, "I'm giving you $10,000," his response was, "Well, that money doesn't go to me." 
So we've got people in Building and Safety who haven't bought into the whole process of what permitting means to the City and what those fees mean because, apparently, they don't believe that's what pays their salaries. 
The second issue: over and over again I heard from Building and Safety people, "We don't have enough staff; we're over-worked." And I'd say, "Well, then, how come you made us pull two permits, one for the garage and one for the house, separately to do double the inspections, rather than doing it under one permit?" "Well that's just the way we do it," they said. So they've created a whole litany of rules, regulations, reviews, and fees, but they don't have the personnel to actually implement them. 
The last thing: I put a 1,3000 square foot home to replace a 2,000 square foot drafty, old, cement block home. So now I have this energy efficient home on our property, and I paid with all the fees that the City required, over $20,000 in fees on a home that's $179,000. That's outrageous! They charged me over $1,000 just for a modular home fee. I think of the whole process, dealing with the City of LA, was the most frustrating. It's sad because it's my hometown. I'm born and raised in LA, and it doesn't need to be that way. 
David Abel: Steve, is LA's cumberson and expensive City processes typical.  
Steve Glenn: You know, site our homes wherever the clients want us to go. I will say there is, as Tom detailed, a more cumbersome processin L.A. than there really should be. A lot of things are obviously not designed for efficiency. I will say, in general, we find lots of building departments that are not optimized for efficient processing of permits, but maybe more in Los Angeles than we've seen in a number of them. 
David Abel: Steve, I want to go back to you for a second. You've had a passion for these pre-fabricated, energy efficient, well-designed homes for some time, and you wanted to take it to scale as soon as you perfect the model. Tell us more about that ambition and how close you are to that reality. 
Steve Glenn: Well, my initial ambition, in retrospect, was to build and develop a new kind of residential product. And it really stems from my belief that there is a class of consumer called the "Cultural Creatives," who really value design, health, and sustainability, and they can't currently find many homes that reflect their values. These consumers use Apple products, read Dwell and Wired, shop at Ikea or Design Within Reach, drive Priuses, shop at Whole Foods, and wear Patagonia— companies that offer products that reflect the great value they place on modern form and functionality and on products that are built in a healthy and sustainable way. But production homebuilders don't build for these folks. I felt there needed to be a homebuilding company that focused on them, and they not only want a different kind of home, but a different kind of community. 
So we started out working on both problems and discovered that it's difficult to get the home side right, to be able to get great design and build in a more efficient way using prefabrication with an extremely comprehensive environmental program. 
And, of course, it's never easy doing development during a real estate downturn, which came two years after we started in 2006. The second LivingHome we built was a spec project and we lost our shirts in 2008 when that home came on the market. So we retrenched to only focus on clients who had land and budgets. I will say that while we lost lots of customers in the downturn, we were very fortunate that we had a number of customers who were capable of financing their projects to the end. From a financial standpoint, the last two years have been our best to date, and both have been profitable. A little bit, but profitable nonetheless. And we're the busiest we've ever been now, particularly now that we have the C6. Our focus, now and for the future, is to build more standardized homes. Soon we're announcing a new line of two-story—LivingHomes that shares the same kind of furnishings, fixtures, doors, and windows as the C6 – and price. And we're working with a number of developers on potential development projects, so I'm hoping that in the next few years we can really do what we set out to do which is not only sell a unique kind of modern, sustainably-designed home, but also,special communities which offer those homes.
Tom Riley: I want to throw in something that's not insignificant—one of the reasons we also went with LivingHomes is, they're able to turn one of these homes around. Steve, correct me if I'm wrong, but in approximately five to six weeks you can do a production model of the C6?
Steve Glenn: Yes, that's how long it takes to actually build it, but there's site work, installation and other tasks. We tell people who want a C6, from building permit to completion—four to five months, though we can do it in even less. 
Tom Riley: If you tried to build this C6 house that I have site-built, given the detail and the finishes in it, I can easily see it taking over a year of painstakingly having work with tradespeople to make sure everything's right. They just do a beautiful job with this house. 
David Abel: Tom, should you permanently relocate to Florida, do you think you've got increased value now with this C6 LivingHome on your property?
Tom Riley: Well, people love environmentally friendly products now. Our home has solar panels, solar heating for the pool, low water-use, and indigenous plants on the whole property. This should be an attractive property for a number of different folks, not only those who appreciate high design. I think we will be one of the higher priced homes in our neighborhood by virtue of the LivingHome and the landscape that's coming with it.