The 2012 Rail~Volution conference took place in Hollywood this October, showcasing many of the most innovative and successful developments in urban rail infrastructure of the past couple years. But while metropolitan regions across the US may make strides, the partisanship of Washington has prevented momentum from building at the federal level. Congressman Earl Blumenauer, a transit advocate and Rail~Volution boardmember, delivered the following plenary speech on the state of politics in Washington and how it is holding back infrastructure development.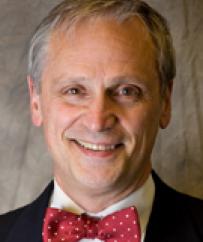 "We may have lost the stimulus messaging, we may have watched strange things happen on Capitol Hill with infrastructure – but there is an opportunity for you to help us change what will be going to be in the next hundred weeks. Our metropolitan areas around the country can serve as laboratories for driving our movement." -Earl Blumenauer
I'm delighted to be back here for Rail~Volution in Los Angeles.
I started yesterday in Houston.  It's just amazing what's going on there: they're trying to act like Dallas. Soon they'll have three rail projects underway and I was able to actually campaign a little bit for their bike and trail initiative, a 200 million dollar, 150 mile project that looks like it will be successful.
After arriving afternoon, I spent some time with David Abel, who is sort of my Southern California livability consultant.  It took us a while to figure out what new hotspot to go to because the vitality downtown is very much in evidence.  You had what, 100,000 people participate in last week's CicLAvia? And you've your running experiment with Carmageddon, has shown that people can survive rather successfully without access to your vaunted freeway system. 
The prior week I was in Arizona, among other places, and had the chance to visit with another fellow who actually got inspired at Rail~Volution 10 years ago, touring the new streetcar alignment.  It's still a year from opening, but there's a billion dollars of activity permitted -- or in some cases underway -- in Tucson.  This was something that I was pleased to work on with my dear friend and colleague former Congresswoman Gabby Giffords; it's something that will make a profound difference in that community.  In Phoenix, one of the events I did featured former mayor Terry Goddard.  We were reminiscing about the ValTrans campaign 22 years ago that would have integrated light rail transit into the Valley of the Sun.  That heated campaign was defeated, but today Phoenix has a light rail line that has attracted$6 billion dollars of new development.  They've located about 20% of Arizona State University at the other end of the line, and people are looking forward. 
In city after city, state after state, people are embracing the principles that so many of you have worked on for so many years.  Dan Bartholomay is right; it was 21 years ago that we gathered in a church in NE Portland to hold Portland's first Regional Rail Summit.   We hoped to have 100 people.  We brought Peter Calthorpe into town, and we attracted a standing room only crowd of 375 people who were willing to come together on a Saturday to help us transform a rail line into a system. Our local summit grew exponentially over the years; after 3 years we had over 800 people.  Since we were attracting attendees from 5 states and British Columbia, we decided to make it a national conference and Rail~Volution was born. For the past 17 years we've been moving around the country, having these conversations, and encouraging one another.  Today, it's increasingly difficult to know where to go next because there are so many communities that are on the move with their own development. 
And of course, there are opportunities to return to places like LA, watching how efforts to create livable communities have taken hold and blossomed, as evidenced by your very bold vision for the future.  That's why we have over 1,050 people registered as of yesterday; it will probably go over 1200. We have people from Canada and Germany, and 199 cities represented – testimony to the breadth and depth of our efforts.  What makes this so interesting is the transformation that has taken place the idea of Livable Communities.  When we started some of this missionary work in Phoenix or in Salt Lake, this was an extraordinarily controversial issue.  Today it's accepted, it's usually embraced, and it is going far beyond light rail transit. 
The streetcar has become a vital tool for the growing movement of revitalizing communities large and small.  We're going to hear a little bit about the streetcar in LA – and it's taking hold in communities large and small. It's in Little Rock, Arkansas.  Today, over 2 dozen cities are operating, constructing or actively planning for their own streetcar. This development oriented transit is shaping the way people look at mixed use business districts and it's capturing the imagination of people on the street. 
Bus rapid transit is flourishing around the world and is coming into its own in a number of cities in the United States.
But just as important as these transit options -- bus service, streetcar, light rail, and heavy rail -- is what's going on outside the window.  We're experiencing a bicycle renaissance, and not just in strange places like Portland.  There are exciting things happening in Los Angeles, in New York, and in Chicago. We now have bike lanes in the middle of Pennsylvania Avenue in Washington DC.  -- something I will go to my grave being very proud of.
The last time I biked from my office on Capitol Hill to the White House, I counted almost 3 dozen people passing me. When I first went to Washington with a bike instead of a car, I wouldn't see that number of cyclists, including the bike messengers, in a month.  Today,  over 2 million people have used the bike share program in Washington DC, and as near as I can tell, it is the only fully-self-supporting mass transit system in the United States.  It covers all its operating costs.  My friend Mayor Rahm Emanuel has taken up the challenge of Mayor Bloomberg: he's going to put thousands of shared bikes on the streets of Chicago. We're going to have a bike sharing system in New York City next year.  I was in Des Moines ten days ago and across the street from my event was a bike share station.  This is extraordinarily exciting to me. 
We are also watching the pedestrian movement take hold across America; a number of you here are involved with that.  Virtually every trip involves a pedestrian link, a fact that's finally dawning on planners and developers and those of us in local government and federal government.  We're slowly coming to the realization that there's a serious safety issue here; a staggering 21 % of vehicle crashes here involve pedestrians.  Pedestrians and cyclists suffer a disproportionate percentage of injuries in auto crashes.  As we're learning learn how to make our roads safe for all users, we're also reshaping the way we think about public spaces, how the relationship between travel modes affects not only safety, but creates opportunities to create healthier lifestyles. 
The revitalization that is taking place in downtowns like this -- in communities large and small, across the country -- leads me to believe that Livable Communities has become the new normal.  In part, this is driven by demographics.  Although we're expecting to have 370 million or more people by 2050, we'll see only a miniscule increase in the number of families with children; the real driver of our growth will be single-person households and families without children.  In fact, by 2040, we will have more single person households than families with children.  Our friend Chris Nelson, Director of the University of Utah's Metropolitan Research Center, estimates that we're going to have about 10 million surplus McMansions.  (Maybe we can make transform some of these into care centers for us geezer baby boomers.)
There are really two different indicator species for a thriving community: the growing number of elderly Americans and the New Millennials.
The other driver of our demographic shift is the better educated, brighter, young 20-35-year olds , the young creatives that create a vibrant community – people who can work anyplace in the world, but who choose to locate when they have the mixture of elements that so many of you are working on.  People in my generation lined up, even camped out at the DMV the night before they turned 16, so they could get their driver's license the second they were eligible.. Now we're watching the rate of drivers licenses issued to teenagers going down.  I have a 23-year-old at home who still hasn't got a drivers license yet.  This generation that doesn't know what a land-line is. Unlike some of us who have to wake up to watch Jon Stewart, this generation watches Stewart when they want to, and even have to instruct some of us in how to do that.  They have choices; they want a different lifestyle; and they, along with the cursed baby boomers who helped create our auto-dominated lifestyles in the first place -- are your most active customers.  
Increasingly, the young creatives want choices; they don't want to be forced to drive; they actually like to walk, shop, socialize, and stroll -- just as the baby boomers, whose marathon knees are starting to give out, embrace a more urban environment as part of a healthier lifestyle.
These powerful changes at the metropolitan level have been threatened and complicated by two very significant events:  the near collapse of the economy, and -- I don't want to paint this as a Tea Party phenomenon only -- the characteristics of the near collapse of the political process.  
Our economic challenges are well known to everyone in this room. We have watched housing markets deteriorate, the bubble pop.  We still have millions of people saddled with underwater mortgages; investors who have lost their nerve if not their shirt;  and companies that are still trying to regain their balance.  We are in the midst of a painful recovery clouded by government insecurity and retrenchment.  All this you know, appreciate, and have to cope with.
But the near collapse of the political process is every bit as serious, complicated, and consequential.  In fact, I think it is the existential challenge for our movement.  You may remember the scene a couple of years ago, when Members of Congress walked from the House office buildings to the Capitol to vote on Health Care.  We were surrounded by thousands of Tea Party demonstrators chanting for government to keep their hands off their Medicare.  Think about it.  It was part of an alternative universe. 
I'm the Death Panel guy.  As the Ways and Means Committee worked on the health care bill, I focused on End of Life Care because everybody agreed that giving families information about the challenges they face in one of the most critical periods of life was important.  People should know what their choices were and should have those choices – whatever they might be – be respected, protected, and enforces.  This is what morphed into "Death Panels."
There's a growing inability to have a rational conversation in Washington DC; some of you have had this same experience as this has bubbled over into local conversations about planning and zoning.  This dysfunctional environment has created an era when the government mandate for healthcare – which started out as a solidly Republican alternative to HillaryCare and co-sponsored by 19 Republican Senators --  morphed into Socialism and a threat to individual liberty…except when it's in Massachusetts. 
You may have noticed how difficult it is to have a reasonable conversation about climate change and global warming -- if you're one of those Nervous Nellies who believes that 99% of the scientists are right -- as we watch three quarters of our nation suffer from drought and unprecedented climate instability.  The inability for us to be able to have thoughtful conversations -- whether it's science or land use or transportation, energy policy, or health care -- dramatically complicates your working existence.  This constraint is becoming a vehicle for extremely limited government, and in some cases, no government at all.  And if a government program or policy is not perfect it becomes a rationale to do even less.
Look at how the discussion surrounding the Recovery Act, the economic stimulus, was completely hijacked.  Some of you may have read the reviews about Michael Grunewald's fascinating book, The New New Deal, which deconstructs the Recovery Act, documenting the fact that it actually saved or protected  2.5 million jobs, many of them generated by ambitious technological advances in things like rail investment, energy, the smart grid, medical technology -- things that are going to make a difference for decades to come.  The Recovery Act has been vilified by some of my Republican friends, yet many of my Democratic friends don't want to talk about it.  Hello?  We're going to have to figure out how to unwind this conversation.
This political dysfunction has also provided the impetus for the worst transportation bill in history, as brought forth by the House last February.  A number of you helped us stop it dead in its tracks.  It never had a committee hearing and was the first partisan transportation bill in our entire history.  We ended up with a D+ bill; I voted for it because it was better than the alternative and because in 100 weeks we start over again; it was only a short-term extension. 
These are examples of why your engagement at the front lines has never been more critical.  We may have lost the stimulus messaging, we may have watched strange things happen on Capitol Hill with infrastructure – but there is an opportunity for you to help us change what will be going to be in the next hundred weeks.  Our metropolitan areas around the country can serve as laboratories for driving our movement.  We're going to have to work together to press for equity and results.  We need to make sure that the federal government does not abandon its critical role to provide resources, to create a framework that makes everybody play by the same rules, and to encourages our better angels.  If it hadn't been for the framework and the federal pressure and the resources and the flexibility of ISTEA twenty years ago, we would have only seen a fraction of our progress.  We're going to have to work very closely with our state officials and departments of transportation to make sure we continue and strengthen programs for transit, for bikes, for fixing it first, for flexibility, for an emphasis on results instead of just dropping down concrete where there appears to be a political pinch.  It's important that we work together to create and capture value locally. 
It's axiomatic that had we been able to retain ownership around freeway interchanges, and auction it off to the highest bidder rather than the lucky or occasionally the well-connected, we could have financed the entire interstate freeway system with not a dime of gas tax. 
You're creating value with your visionary programs, your policies and investments.  We need to be even more creative about capturing and retaining that value to keep our efforts moving forward. 
We're also going to have to pivot to a new funding paradigm for the federal highway program. Oregon pioneered the first dedicated gas tax in 1919 for road construction.  Today, we're in the second phase of a pilot project to replace the gas tax with a Vehicle Miles Traveled program; with higher fuel efficiency, hyper-efficient diesel engines, hybrids, plug-in hybrids, and electric cars, the Highway Trust Fund is in a downward spiral.  This decade we need to pivot toward funding is sustainable in the long term. 
Now I know some people are concerned that "the Man" is going to know where you are.  We need your help to show them that if you've got a cell phone or a smart phone, "the Man" already knows.  We're perfectly capable of designing mechanisms that keep track of distance, not location.  We need to help people understand the need for this change, to add it on to applications that will make our transportation system work better, and give people more choices. 
We need an all-of-the-above strategy; we need to focus on the power of what works, what actually improves traffic flow, what reduces pollution, and what helps us meet economic and environmental challenges.  You know that your many of your projects can create more jobs per million dollars invested than simply dropping down concrete in remote or even suburban areas.  You know that this is not about forcing people out of their cars; it's about giving them more choices so they're not held hostage to them. 
Rail~Volution has been at the vanguard of this movement, but it's changing after 2 decades.  Some of our pioneers are retiring,  Dan Bartholomay has stepped in as our new operational leader, and the organization is embarking on some strategic planning to determine how to make the conference better, more relevant, and more powerful – what else should we be doing to advance our efforts?  Rail~Volution wants to hear from you what makes sense. Our big tent needs to be further expanded. 
I can't say enough about what's happened with the philanthropic community. Strategic investments from Rockefeller and others have helped keep the movement alive, making it possible to change and beat back some really bad initiatives and to keep our efforts growing around the country.  How do we capitalize on the coalition we've created?   It's waiting for our involvement, our leadership and our example.  If we do our job right, we're going to see even more livable communities taking off across the country.
Most importantly, I truly believe that what you are doing -- engaging the public, demonstrating results, stretching value, looking at the future, and talking about vision in ways that people can understand and feel – these are the elements that can heal the political process.  Your work is essential to making governments at the federal, state, and local levels become the partners you deserve.  Together, we can bring people together to create livable communities – places where our families are safer, healthier, and more economically secure.
Thank you for making that happen.