Joe Edmiston has been the Executive Director of the Santa Monica Mountains Conservancy for over thirty years, and during that period he has established himself as the authority on preserving natural space in Los Angeles. As LA proper grows more densely populated, and as the City embraces transit and apartment living through actions such as the Hollywood Community Plan, it becomes apparent that the relationship residents have with open space may change significantly from the 20thcentury standard. TPR spoke with Joe Edmiston and asked him to discuss the place natural space may occupy in an evolving urban context and to respond, in part, to an article by Joel Kotkin asking to 'Let LA Be LA'.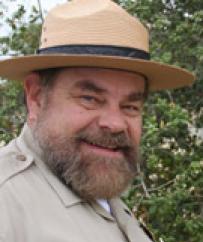 "People do want to live in the middle of a park, and that's the whole idea of suburban Los Angeles, and that's what Kotkin was talking about." -Joe Edmiston
Joe, for over thirty years you've led the Santa Monica Mountains Conservancy, an agency that, to your credit, has acquired over 69,000 acres of land for preservation since 1980. What is SMMC's mission today? And what role does it play in safeguarding the ecology of Los Angeles?
Joe Edmiston: Together with our partners, and there are may of them, we're well on our way to making sure that Los Angeles and the environs are going to have real nature next door for the foreseeable future. We have habitat corridors, and at the end of nearly every street that dead ends into the Santa Monica Mountains we've got a trail. So things are looking pretty good in the Santa Monica Mountains themselves.
Certainly more needs to be done, but the real focus now lies on the urban area, particularly the possibilities along the Los Angeles River. Since we can't bring everyone in the LA basin to nature, we can try to bring nature to everybody. That I see as the focused mission of the Conservancy and its partners for at least the next decade.
Building on what you believe the focused mission of the Conservancy and its partners will be, what ought to be the urban agenda for the next Mayor of Los Angeles? Mayor Villaraigosa espouses 'elegant density'; the LA City Council has adopted the Hollywood Community Plan. Is there tension between what you're advocating and what the densification of Los Angeles promises?
First of all, the adoption of a plan does not mean implementation. The devil is in the details, so I'm not going to necessarily take a look at a document and say, "OK, it's either good or bad." As we implement these examples of elegant density, and the Hollywood Plan is only the most recent example, we have to—and I will riff off of Joel Kotkin—"Let LA be LA." But we can still have that Downtown and in Hollywood as well.
Many years ago I was asked by a friend to take a young lady from the Netherlands around LA for one day. I figured I would take her on Sunset Boulevard from Downtown to the ocean, which is a good slice of LA. At the end, as we hit the Pacific and Gladstones, she said to me, "People move to Los Angeles and want to live in the middle of a park." I didn't think so, but she replied, "Of course they do: they want a lawn in front, a recreation area in the backyard, and trees surrounding them, between them and the street; where I come from we call that a park." I'd never been to the Netherlands, but that's true. People do want to live in the middle of a park, and that's the whole idea of suburban Los Angeles, and that's what Kotkin was talking about.
What makes LA LA is that people do want to live in a suburban environment surrounded by green, surrounded by trees. They want recreation centers right in their backyards. Now we can't do that here economically—we don't even have the land left. But on the other hand we've go to do better than the typical garden apartment—the u-shaped apartment with a pool in the middle. If we look at what's happening Downtown with those apartments with the Mediterranean and Italianate names, we see they are basically larger versions of the standard u-shaped apartment with the pool in the middle. That to me is not going to provide the desired aesthetic that will make people want to live in elegant density.
Elegant density is not just about being able to go to a trendy restaurant. Elegant density is about being able to relate in some way to green, being able to lower the blood pressure. If you want an urban area where your blood pressure is going to be constantly pushed up, constantly excited, then go to New York. For a Los Angeles lifestyle, we need to provide these open and green spaces and places of tranquility and nature. If we're going to be putting people in elegantly dense environments, we have to create elegantly non-dense natural environments to balance. Unless we do that, I think the whole concept falls flat on its face.
What if you had driven your visitor from Los Feliz down Western Avenue to Palos Verdes? Is the density along Western Avenue addressed similarly to that on Sunset Boulevard?
Extending the concept to create a north-south line would lead to some of the most desirable communities on the Palos Verdes Peninsula, which correlate to open space, beautiful vistas, hiking, and equestrian trails. So if you take that alignment and do an economic cross-section, you'll find that there are definitely racial and ethnic associations. But if you do an income association, you're going to find that that's tied to open space and nature.
Let's take the Hollywood plan, for example. It's not necessarily a racial enclave, but it's definitely one that is going to appeal to significantly higher-income residents. We're going to have to appeal to their ability to go other places, to achieve the LA lifestyle. It's related more to the economics of where elegant density is aiming than it is necessarily to the ethnic enclaves you could find going down Western.
At the Santa Monica Mountains Conservancy we were the first ones who did any kind of a green park, at Vista Hermosa just west of the Hollywood Freeway. We did the same thing at the corner of Compton and Slauson. There are many more opportunities along Western and Crenshaw, for example, to provide green space that makes sense for those communities.
I remember a conversation I had with Ted Watkins. We were doing a project, Malibu Creek State Park, with him, and he had me come take a look at his neighborhood. We went around the King/Drew Medical Center, and in the mid 80s right next to King/Drew was public housing, much of it abandoned and boarded up. The dilemma was that King hospital was supposed to be a magnet for middle-income and upper-middle-income medical technicians, nurses, and doctors who would come to this community to work, spend, and play. Ted Watkins pointed out, though, that there were no amenities, and if you were making $200,000 a year you don't want to live here. This was Ted Watkins telling me we have to have amenities so that money stays in our community.
So as we provide elegant density and make more housing available, we've got to provide green space where people want to live. People have criticized the Santa Monica Mountain Conservancy, perhaps with some justification, saying that we tailor our programs to the affluent. I see it the other way around—once you make a little money, what you want to do is get close to nature. It's not that we're tailoring our programs but that people want that kind of ambiance. It gets back to the idea of people wanting to live in the middle of a park. 
Let's turn back to your appreciation for Joel Kotkin's "Let LA be LA." Are you essentially saying you support urban density, but you want it with trees, grass, water, and trails?
Yes, and that means that the net density is going to have to go down because you're going to have to expend public money to provide those public amenities. People scratch their heads and say we are overbuilt. But that's just not true; we have underutilized space.
We've done a study that will be coming out soon where I talk about urban, elegant, natural spaces as a Central Park Unit. A Central Park is about 840 acres. That supports pretty heavy density. You can't put 840 acres all in one place Downtown, but we can put it in a number of different places across the city—along the LA River, for example. North East LA has so much open space, including many of those hilltops. Those open spaces are going to be challenged if we put in more density. We do have the opportunity to create these peripheral areas within five minutes of Downtown that will create the green space that offers true elegance to elegant density.
How you would find common ground between Mayor Villaraigosa's comments to the New York Times on how Los Angeles is being remade and his opponents' view that LA is becoming East Berlin. To be more specific, what should the next Mayor of Los Angeles' platform be, saving LA as LA?
I'm not in a position to generalize everything about LA. The diversity of LA is its strongest point, so I'm not going to say that Silver Lake, Koreatown, Brentwood, and Canoga Park are all the same and therefore the Mayor should have a one-size-fits-all plan. I don't think that's the case at all. I think the next Mayor has to embrace a decidedly community-oriented planning process. In eight years you can't do a heck of a lot, so the ability of any mayor to transform is limited by economic circumstance.
Planning can look at the aspirations of every one of those communities. I think that trade-offs between density and natural space can be sold to some communities, but those plans cannot be sold by any mayor if it just means more density and more congestion, and some great restaurants. That doesn't sell.
Landscape Urbanism is emerging in the world of landscape architecture as a theory for organizing urban spaces around landscape instead of architecture, embracing natural spaces as infrastructure rather than space that exists outside of the urban realm. Is that what you're advocating?
I think that the great challenge of landscape architecture is to go back to the fundamental principles, to try to reproduce some verisimilitude of nature within the urban area. The extent to which landscape architecture meets green architecture is still architecture. I think it fails in a larger mission, and we need to go back to the idea of introducing real nature with some sense of natural functionality in addition to simply organizing spaces around landscape provinces.
Within six months of opening up Vista Hermosa Park Downtown, we had hawks. Now how did the hawks know to fly all the way from the Santa Monica Mountains to Downtown? Natural spaces that provide elements that nature can then grab onto are spaces that will be the most functional in the long run and will provide the most benefit.
There's a place for every portion of nature, and to the extent that we produce large amounts of natural space, then I think we're going to have the real ability to increase densification and have communities accept that. That, to me, is going to be the big challenge.
Whenever there are conversations with urban communities about development and planning, after the initial skirmishes about whether development is good or bad, typically  it comes around to whether the green infrastructure you've been advocating is practical given the economics of today's city budgets. You've spent more than three decades in LA, surviving in cycles up and down. In closing, elaborate on the perennial challenge of linking the promise of these amenities with the budget-conscious agenda of development.
That's probably the key question. If left up to the economic process, chances are very limited. The benefits of any development, from a Staples Center to a Farmers Field to an office building to an apartment building, is that those derive from economic density and how you can sell various layers of land. Unfortunately, there is no way for a developer to make money on open space except in a very peripheral way. It's true that good landscaping can make for higher rents, but to create green spaces of the type I've been talking about, those are essentially public goods that have to be provided by the public. That's just other urban infrastructure.
I think we need to go back and look at Proposition A, which was a countywide measure both in '92 and '96. There's more talk about redoing a major public green infrastructure, going to the public and saying "We need to be able to do this." We could even be within hailing distance of a two-thirds vote on that if it's so specific that politicians cannot spend it the way they want to. I do think that emphasis on remote open space, in this day and age, is not as important as an emphasis on urban open space. If we identified these Central Park Units, as I call them, throughout the densifying areas, the public could visualize the benefits of elegant density, the benefit of elegant nature. I think we could make a very powerful case.
At that point the development community could come in and say, "Yes, we can't make a buck on the park, but we can support the idea of going to the public to say what we need from you to be able to make our urban spaces work."