TPR sat down with Carl Muhlstein, an expert on the dynamics of development and real estate in the Los Angeles Basin who recently left Cushman Wakefield to be the new Managing Director of Jones Lang LaSalle in Los Angeles. Muhlstein provides an inside look at the state of the Basin's housing markets, his thoughts on a endangered industrial sector in downtown LA, and insight on how the region can recover from the economic downturn.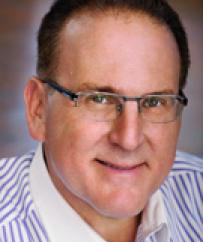 "Today, the greater west side of Los Angeles, Culver City, and the Santa Monica areas continue to shine both in rental growth and absorption." -Carl Muhlstein
Carl, as the Managing Director of Jones Lang LaSalle in Los Angeles, you are indisputably recognized as an expert on the market dynamics of real estate in the Los Angeles basin. Where then are today's opportunities? 
The hottest sectors of the market are the insatiable demand for affordable and market rate rental and sale housing, catering to the changing workforce for more creative office. Retailers are always trying to figure out how to penetrate our market because of its massive potential and barriers to entry. 
Today, the greater west side of Los Angeles, Culver City, and the Santa Monica areas continue to shine both in rental growth and absorption. However, these are also some of the most challenging areas to get any new project approved. 
Are there other areas in the basin with upside potential? 
Hollywood has great potential, great fundamentals, mass transit and proximity to affordable gentrified neighborhoods. The job-rich Burbank area continues to do very well. The downtown office market sort of chugs along, and now, perhaps, the cartel will be broken up as the Maguire Property Group puts itself in play for a recap with almost half of the Class A high rises downtown. 
The south part of the Valley, the 101 corridor, also does well. The northwest Valley, on the other hand, has been greatly affected by the demise of sub prime lenders and by insurance companies migrating west or leaving the state. The vacancy factor there is starting to approach 30 percent, which is pretty dramatic when three of every ten floors of office space are sitting vacant, and there are very few tenants looking. 
What today are the prime factors affecting Los Angeles land and property values? 
As to land values, first and foremost, the entitlement process. Every developer has underestimated how long and how expensive the approval process can be. When trying to deliver the right product to the market in a timely manner, the byzantine and over complicated process tests everyone's patience with what it takes to get approvals. 
Does this entitlement process change significantly depending in which of LA County's 88 cities a project is involved, such as Santa Monica, Culver City, Beverly Hills, West Hollywood, and West Los Angeles?
They say that entitlements can be a multi-generational effort. Case in point: Hines bought a terrific site, the former Paper Mate pen factory with about a third of a mile of frontage on Olympic as you enter Santa Monica. They planned a 700,000 square ft. creative office and residential project called Bergamot Village, right across from the Expo Line station. It would provide desperately needed housing and community-serving retail augmented by office for this attractive job-rich area. The City of Santa Monica suggested that if the project is to be approved, it's subject to the developer providing every apartment renter and every employee of the office tenants a free Metro pass forever. Needless to say, Hines will revisit activating their existing improvements. They simply don't know how to deal with that. 
Could you comment on Comcast/Universal's project challenges in Universal City? 
Universal City is a sincere attempt to entitle and provide badly needed housing from surplus land—the third attempt by a major employer of probably about 10,000 people in this city. And if you ever had fundamentals that deserve density—where you have freeway access, the Red Line, and jobs—residential seems natural. The City didn't think so, and Comcast/Universal has lost their opportunity to build several thousand residential units. 
In my opinion, the City of Los Angeles should focus more on its gross receipts tax, on its utility rates, and on its 50 percent drop out rate in the school district rather than blaming quality of life issues on developers and their projects. There is clearly no shortage of buildings for lease in this city. 
Let's get back to the factors affecting land and property values, such as the availability of large sites, competition between industrial, retail, commercial, and housing interests. Could you speak to the importance of these factors? 
The uses tend to flip flop over time. Howard Hughes Center was master planned as an office campus close to where the Marina and the 405 freeways intersect. They re-entitled three of the remaining sites for multifamily because demand did not support the rents needed for new office buildings.
They're selling it now at record price to residential developers. Right now if you're sitting on entitled office land, only in very unique cases is it valuable. For the most part retail and multi-family are much more active. 
Is there market demand for industrial land in Los Angeles? How much competition between housing, industrial, and commercial is there in today's marketplace, most especially in downtown Los Angeles? 
There has been tremendous progress in the residential conversions, and now we're starting to see retail creep in with the inhabitants benefiting. But again, the city has this idea of maintaining industrial manufacturing, and a lot of people who bought those buildings in anticipation of residential or work/live conversions are having a hard time getting them processed. 
The greater LA metro area now eclipses Chicago as the largest industrial market in the United States. There is no shortage of industrial buildings. Do industries  have to be located in antiquated buildings with poor transportation? You have poor bus lines to get the employees to these older industrial zoned locations, and you have very narrow streets, as I'm reminded when I go down Alameda and Central—it's like playing chicken with the trucks. You just don't have the infrastructure for industrial. I think there are better locations around the city to master plan industrial.
Is availability of capital, post-2008, affecting your clients and their development plans? 
It's a tale of two cities. Prime property that's well leased is attracting record low debt with interest rates generally in the 3-5 percent range, which makes things very affordable. But not a lot of people qualify for that. You take that extreme to the other side, where lenders on un-entitled land have been burned so many times, and the returns they seek start approaching 20 percent. At 20 percent your costs of the land double every five years. You buy a site, it takes five years to entitle, and the consumer ends up having to pay more for the end product because of this prolonged process. 
Development trends are much debated in Los Angeles. What is currently driving markets—suburban, exurban growth, urban infill? Is it clear today what the development trend is? Have you seen a dramatic shift in preferences?
There is no question that suburban sprawl is doing a u-turn, and development is rushing back to the urban core. Quality of life is a key issue, so people who have moved out to Palmdale and Victorville to save some money on their mortgage are giving the savings back to the gas pump, and they face a miserable commute. 
The formation of households is really shrinking. Nationally, in the last 50 years, we've grown from 4 million to 34 million single households. That's a very dramatic shift, which is why I'm a big believer in this new small lot subdivision ordinance that I hope more developers will take advantage of. 
I've toured some of the new projects on Rowena, in Silver Lake, the Muse in Atwater, and Atwater Crossing. I've been very impressed with the product now coming to market; I wish them well in the exit. We consider this use when evaluating land-oriented listings. 
How should city planning respond to development and market trends, to the dynamics of the marketplace? 
Growing up in the business and working downtown, I was familiar with the concept of as-of-right. One site would be six to one, another site would be ten to one. The ground rules were easier to determine. Today there are no ground rules. It's very political, and with CEQA, which is maybe the biggest blessing and biggest curse to hit us, it is chaos. Now you have increased governance, neighborhood councils getting involved in the process, a lack of leadership from the council members, and now you have changing council district lines. 
You start for two or three years with a councilman on a project, and all of a sudden you have to start over. It's emotional. I'm a resident as well as in the business. I don't like waiting for three turns of the traffic light to make a left turn. I just don't understand how the city's approaching it. 
Segueing from the above answer, what is your assessment of the Hollywood Community Plan, the city's first out-of-the-box effort to align zoning and planning in a predictable way? Is the adoption of Community Plans worth the effort? Is it a step forward or a step backwards? 
It was definitely worth the effort because some kind of certainty is very valuable in controlling growth but also valuable in meeting the market. When you build a project, you have to predict demand two and three years out, that's hard enough as it is. To predict interest rates, construction costs, and consumer demand three years out is tricky. It's impossible to go out five, seven, and beyond, so that adds a lot of risk and cost to the process. 
I was very impressed by the consensus on the Hollywood plan, but, again, because our state legislature will not take on the CEQA challenge problem, it's open field day to delay this. I hear that they want to freeze the processing of all new projects during the challenge, which could be three or four years. How does a city progress like that? How do employers manage in that? 
How, drawing from your response, would you counsel an out-of-town developer looking for opportunities in Los Angeles? 
Avoid ground-up construction, and learn to buff and polish. There are quality, well located buildings that might need a new lobby, a new skin. They need to be repositioned; they need to be modernized. New elevators, new mechanical, new electrical, whatever it might be—you're better off starting from that base than you are going through the brain damage of buying un-entitled land and going through the process. We've done very well selling entitled land, and the market is very robust. But if it's not entitled, it is a bigger challenge and smaller buyer pool. 
Could you be more specific in identifying niche development opportunities, both in building types and markets? 
I've been spending a lot of time on the changing creative workplace, and I think there is great potential in converting warehouses and older buildings because they have authenticity, which cannot be replicated into a modern workplace. You see similar changes in residential; you see it in hospital lobbies; you see it in hospitality. There's a changing aesthetic in terms of consumer demand, so there is a lot of potential to take some of these older, button down buildings, or some of these manufacturing facilities from the past, and to turn them into something meaningful. 
How, looking into the future, will the $30-50 billion in rail and transit affect your clients' conception of location, location, location? 
I'm a big believer in the connection between transit and the workplace. For example, Wilshire Courtyard right now is in play. This is a one million square foot complex that needs total repositioning because it was built first as a savings and loan facility 30 years ago. It's where E! Entertainment is—granite clad, unapproachable hardscape, no active retail. A well located and desirable area, Miracle Mile has suffered from a lack of freeway access, and with the Wilshire rail line extension within the next 5-8 years, where there will be three portals at Wilshire Fairfax five blocks away, that's created a lot of excitement and support for this undertaking. 
And for the rail lines through Culver City and up into North Hollywood, are you equally excited? 
No, because the MTA controls most of the land around there and the local councilman has been busier promoting down-zoning of residential home sizes rather than promoting new economically viable development. Nothing really has progressed. Nearby Valley Plaza lies fallow, a stalled redevelopment.
Carl, please wrap our interview up with some sound advice for our readers. 
I hope anyone reading this engages in the process, and I feel that CEQA, educators, the labor agenda, and the general citizens should all be in alignment. They have to figure it out like San Francisco. Why is San Francisco on fire as a commercial real estate market? It has the same labor issues, but its transit is faster and the city is promoting tremendous growth at transit-oriented sites. In LA we can't build a CVS pharmacy with a surface parking lot on top of the Wilshire-Western portal. We deserve something better – larger density and amenities, more housing choices, and more community serving retail. 
I was especially encouraged a few weeks ago when I spent a couple days in the Meat Packing District, and I saw how adaptive reuse, density, and blending new construction can all work together in New York. I was so excited by it. Upon returning home I was so frustrated because I think we have the same potential here.